▪︎  When is the best time to visit? Singapore is a year-round destination, but if you don't fancy getting caught in torrential downpours (let's be real – who does?), then you'll probably want to plan your travels between February and April during the country's drier season. I say drier because it still is a tropical country and random bouts of rainfall can always materialise out of the blue.
30 Places to Go with Kids in Singapore
Rain or shine – this mega list of where to bring kids in Singapore on your family trip provides a great number of indoor and outdoor activities for all weather conditions. Sorry to break it to you, guys, but it's also an expensive travel destination where the cost of visiting attractions can quickly add up and bore halls into your pockets. Luckily for you, I've included links where you can book discounted entry tickets where possible.
1. The Jewel, Changi Airport
Okay, stop. Before you hail a taxi and get up on outta Changi Airport – you need to pop into Singapore's newest and most spectacular attraction, The Jewel. Linked to Terminal 1's arrival hall and via a pedestrian walkway from Terminals 2 and 3, this 10-storey man-made marvel is more than just your standard mall.
For starters, you can't miss the centrepiece of it all – the HSBC Rain Vortex. You know, just the world's tallest indoor waterfall. Nothing special. Okay, on the real – this piece of architecture is utterly mind-blowing. Prepare to pick your jaws off the floor.
4. Singapore Night Safari
Looking to take your family on the ultimate after dark adventure? Chuck on your safari hats and lather yourselves in bug repellent – this nocturnal wildlife park is a must-visit for family revellers.
Grab a quick bite to eat inside and let the shows begin. Don't miss out on the spectacular fire display on the stage before you enter and the not-to-be-missed Creatures of the Night presentation in which spectators will bare witness to incredible animal feats, including otters sorting out recycling trash and hyenas leaping for their prey.
As darkness descends over the park, hop on the Night Safari tram that takes visitors on a thrilling ride to observe predators and creatures of the night thrive in their natural element. Alternatively, you can also opt for the walking trail and enjoy the safari tour at your own pace (subject to willing kids).

Buy Discounted Tickets on Klook

8. Adventure Cove Waterpark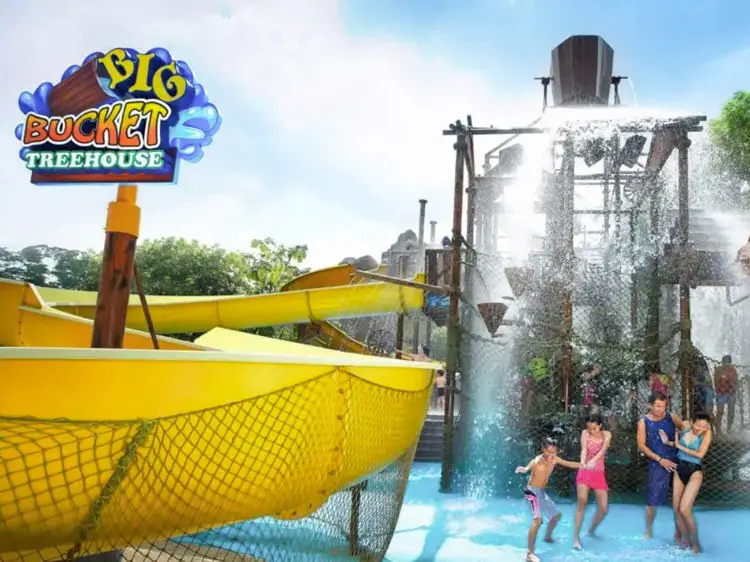 9. The Maritime Experiential Museum
Learn and explore the interactive exhibits of the Maritime where visitors travel back in time to the great age of sea voyages and pirates. Learn how seafarers survived sailing the treacherous oceans, stroll through the iconic replica ports of Malacca, Quanzhou, Oman and Calicut, embark on an immersive adventure inside the 4D theatre, learn how to navigate a storm in the state-of-the-art Typhoon Theatre.
Opening hours: Daily from 10am – 7pm
Address: 8 Sentosa Gateway, Singapore
Entry price: $12 (adults), $8 SGD (kids aged 4-12)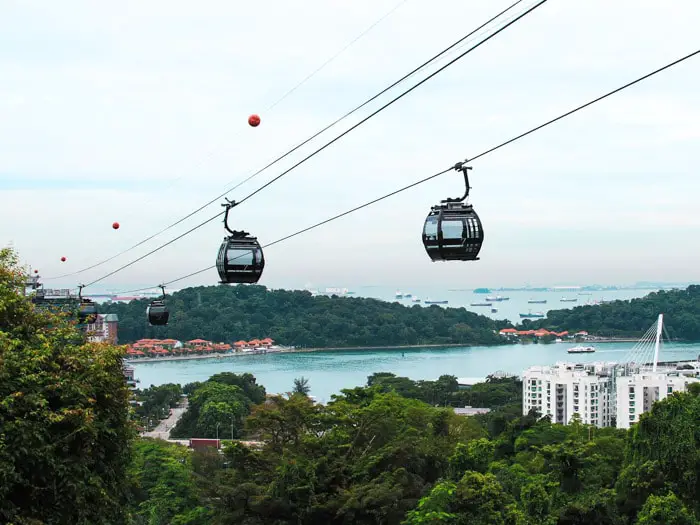 16. Madame Tussaud's Singapore
Rub shoulders with A-list celebrities, historic figures, political leaders and renowned people who have long left the Earth inside the world's most famous wax art museum – Madame Tussaud's Singapore. If you're on the lookout for things for kids to do in Singapore with a bit of an edge that'll have you snapping selfies and pulling some ridiculous poses every corner you turn – don't give this place a miss. Little one will love meeting their favourite superheroes, such as Captain America and Iron Man, in wax form at the brand new Marvel 4D segment.
Completely unique to Singapore, entry to the attraction also includes a trip on the Spirit of Singapore boat ride and discover the city's mind-blowing transformation from a village into South East Asia's trade and business hub.
Don't forget to book discounted tickets online and save.
Opening Hours: Daily from 10am – 8:30pm daily 
Address: 40 Imbiah Road, Singapore
Entry Price: $32 SGD (adults), $22 SGD (kids aged 3-12)
17. Singapore Botanic Gardens
A family trip to Singapore wouldn't be complete without a visit to the 158-year old Botanic Gardens where families can frolic on 60 acres of green space, roam through the National Orchid Garden that boasts the world's largest orchid display, or soak in the surrounds from one of the restaurants and cafes.
Inside, you'll also find sculpture gardens, grand fountains, serene lakes and even turtles that kids can feed.
24. Science Centre Singapore
Fascinating, educational and one of the most interesting places for kids in Singapore – the Science Centre is an attraction the whole family can enjoy to learn about technology, nature and science. Embark on a dinosaur expedition at DinoQuest, experience real snow inside Snow City, explore a living laboratory of plants inside Ecogarden, test your ninja skills inside the Laser Maze, get wet and learn about H2O at the Waterworks playspace, plus hundreds more exhibits to get hands-on in.

Book Gardens by the Bay Tickets

At 64m2, the Lil' Explorers at Camp suite is massive, featuring a king size bed and an interconnected living (or camp I should say) space that consists of teepees (in which our 2 boys slept soundly), a plush campfire made from cushions and wall art that gives you all the outdoor nature vibes. But, campsites don't usually come with 60-inch flatscreen TVs, Nespresso machines, a jacuzzi bathtub and free WiFi. Well, this one does.
In true camping style, we gathered around the campfire, told spooky stories, 'roasted' marshmallows, and.. unwinded in the bubble bath after a hard day of explorin'.
---
Check Prices & Read Reviews: Booking.com | HotelsCombined
---