WHY WORK WITH US?
Hangry By Nature is a fast growing family travel and parenting blog that frequently works with brands, tourism boards and other relevant organisations to promote local and worldwide travel.
Our purpose is to provide valuable information to families and individuals so that they can make the most out of their weekends and holidays.
We are a passionate travelling family, providing city guides, engaging photography and video content to our readers. Tee'd up with our combined backgrounds in marketing, copywriting and web development – you get two of the most dedicated, professional  and charismatic travel bloggers in the industry.
Tina is a product advertisement copywriter and social media manager for Australia's largest online retailer. She has a decade long background in the travel industry, having formerly worked at Flight Centre, she knows how to hustle hustle ways to score the best travel deals, copywriting and marketing and sales fields. Her written work has been featured in Daily Mail, KIIS 1065 FM and Weekend Notes. She specialises in product and travel writing, as well as social media marketing and digital content creation.
Andy is a freelance web developer and graphic designer – he is the brains, creative content and tech geek behind Hangry By Nature and The Gym Spotter.
HANGRY BY NATURE PROVIDES INFORMATION ON:
Traveling with kids
Destination guides
Travel tips
Adventure travel
Digital lifestyle
Parenting
If you're interested in leveraging your business with the voice of a key social media influencer in the areas of travel and parenting – then look no further.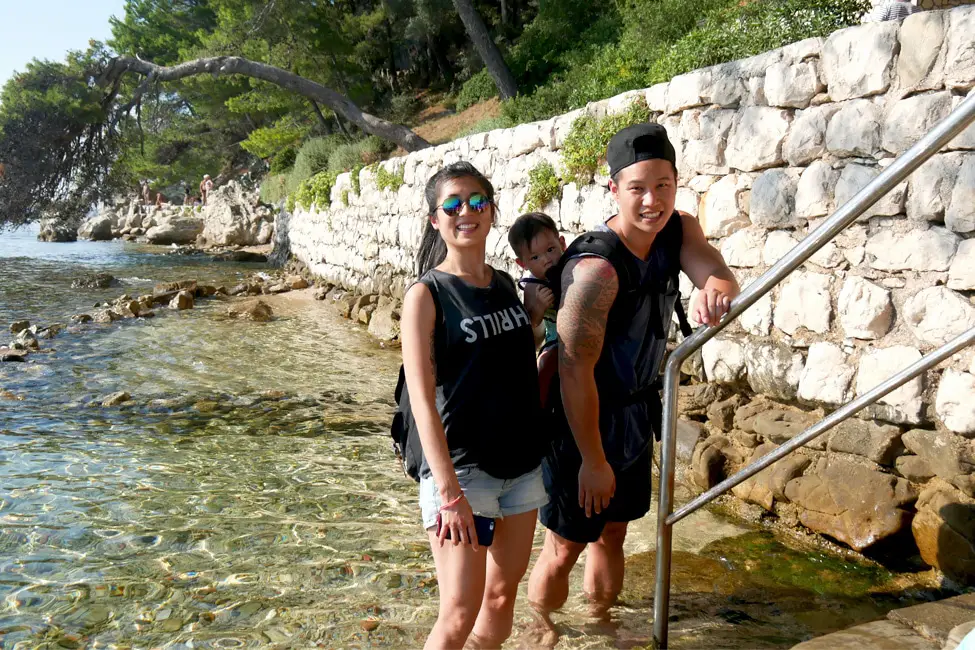 DON'T HESITATE, COLLABORATE.
Brand Partnerships
Allow us to breathe life into your brand through exciting and authentic real life representations of your product or service.
Marketing Campaigns
We'll help you get the word out about your destination, event, product or service. Using blog posts, social media updates, YouTube videos and high quality photos of our authentic travel experience, backed with useful tips that your visitors need – we'll help promote and expand your business.
Family, adventure, couple or solo travel – we're flexible and adaptable. Allow us to cater to your audience, vision and story angles to help you construct a unique campaign.
Sponsored Posts
Sponsor a single or series of posts on our website – we will ensure that they are crafted around keywords relevant to your audience or market. These will be promoted on all our social media channels, as well as our newsletter with our list of engaged subscribers.
Product Reviews
We offer honest and unbiased write-ups on products or services designed for traveling with kids, general and adventure travel, and parenting.
Social Media Marketing & Digital Content Creation
We provide consultation and management of all social media channels for all types of businesses. If you want to reach a larger audience and take your business to the next level with social media growth, engagement and influence, then hit us up for more information.
Copywriting & Freelance Writing Services
Create meaning for your customers, or audience, and unlock the value in your story, copywriting and content marketing communicates the core values of your business.
We provide SEO-optimised website copy for your business or blog – brand storytelling, targeted keyword phrases, persuasive and compelling copy that will turn visitors into customers.
Web Development Services
Take your brand online and watch it flourish – we cater for personal blogs or business websites, with a goal to help professionals build a visually stunning and interactive platform where your existing and potential clients can find you.
Other collaborations
If you have any other exciting ideas not listed above, pitch us! We're always open to working with unique brands, professionals and creatives.
For more information, request a media kit via [email protected]
Featured Articles:
Thank you for your interest and we look forward to working with you!