HEY THERE!
Hangry By Nature is one part Tina – the whimsical travel writer and content creator (AKA self-proclaimed comedian and legend, might I add), her partner-in-crime, Andy – badass videographer and graphics designer, and their perpetually-troublemaking two boy squad – Flo and Raf.
Together, we're here to help and inspire parents to get the hell outside, regain some form of sanity, and create meaningful memories with their little humans.
People always say that life ends after having kids, I mean – it's true to an extent, but I refuse to accept such a miserable and bleak prospective future. It's probably the end of sanity as you know it, but I like to also think that life begins.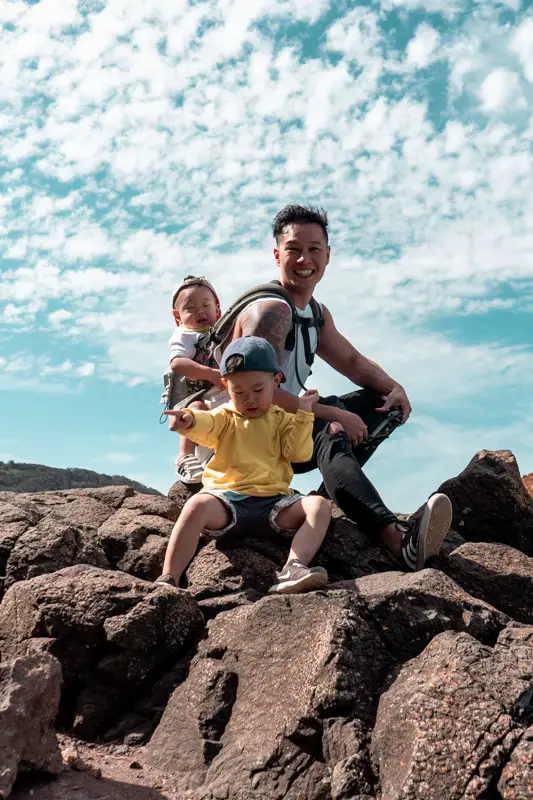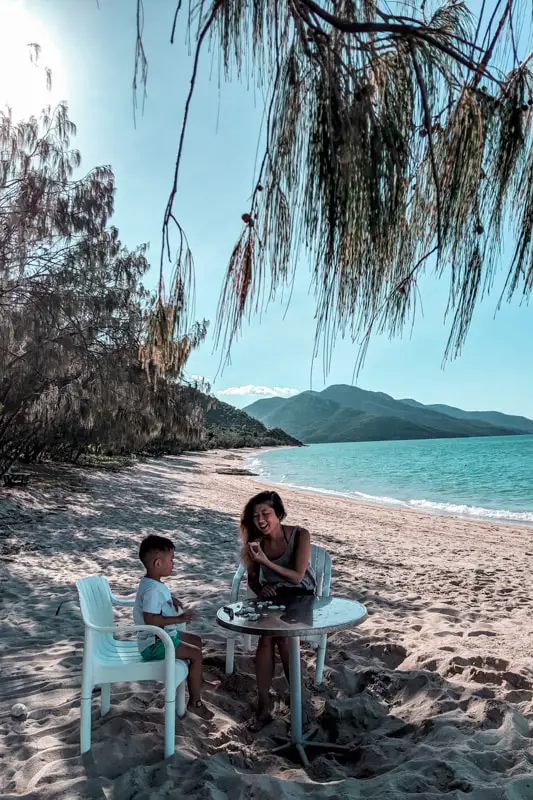 We can't nearly begin to tell you how much travel means to us. From the memories we hold onto dearly from the days our parents gallivanted us around the world until this very day – our nomadic tendencies never left us. When we settle in one place for too long, we get a serious case of FOMO.
Travel inspired us to leave our traditional jobs, harness our creative talents and turn Hangry By Nature into our full-time jobs. It has taught us how to tolerate one another 24/7 without strangling each other, it has given us cultural awareness and blessed us with the ability to reflect on our strengths and weaknesses. Most precious of all, it has allowed us to spend time together as a family and create memories that matter.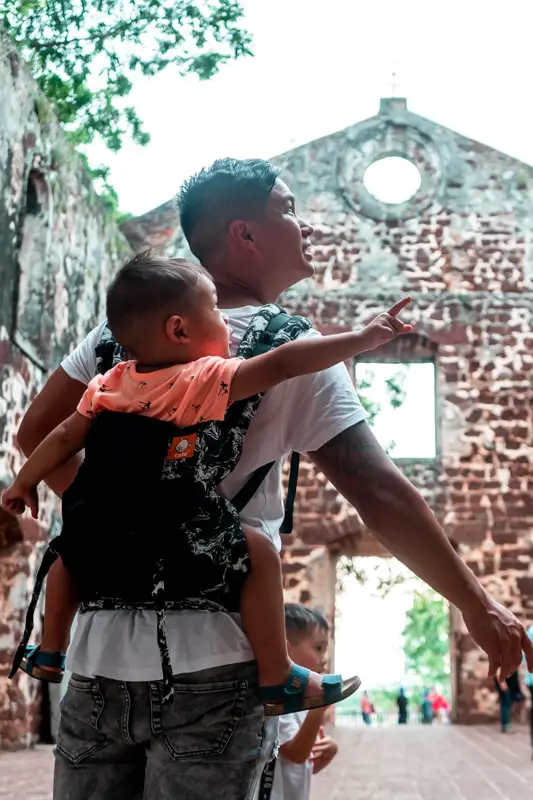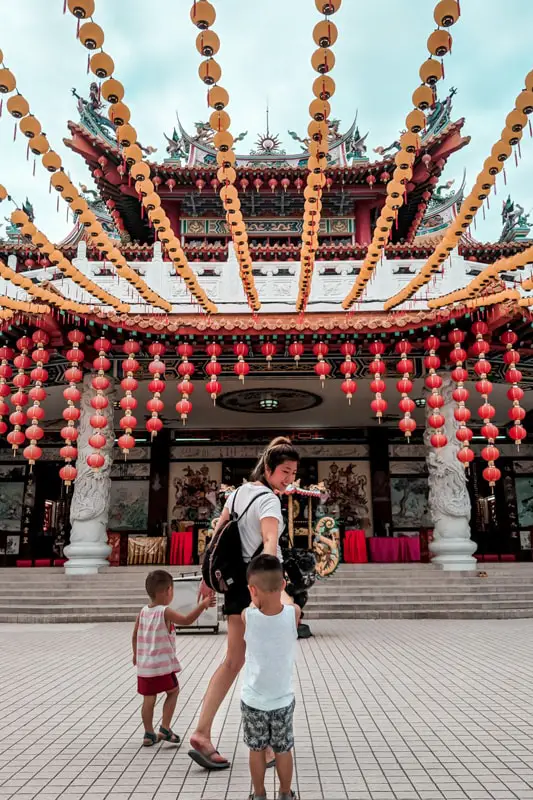 From our adventures (and misadventures), we want to pass knowledge and inspiration (infused with a helluva lot of humour) to families who love to travel as much as we do. We hope that our practical travel guides and informative YouTube videos provide value and ease when you plan your itineraries.
WANNA WORK WITH US?
We believe that travel is like opening a can of Pringles. Once you pop, you just can't stop. We don't plan on stopping. Or slowing down. Ever. We've got a whole lot more adventures to share. If you'd like to work with us , pop us an email: tina@hangrybynature.com
LET'S SHARE TRAVEL TIPS & PARENTING WOES
Subscribe to our newsletter below to receive our FREE downloadable 30 Genius Travel Hacks for Kids. Plus, there'll be exclusive family travel tips, city guides and, without a doubt, a boat load of humour.
WE'RE SOCIAL ON THE INTERWEBS
Amongst being 'self-proclaimed legends' and 'comedians', we also kinda like to think we're social butterflies. Ain't no party like a #HangrySquad party. No? Okay. Please come say "HEY" below. We're probably in need of friends.