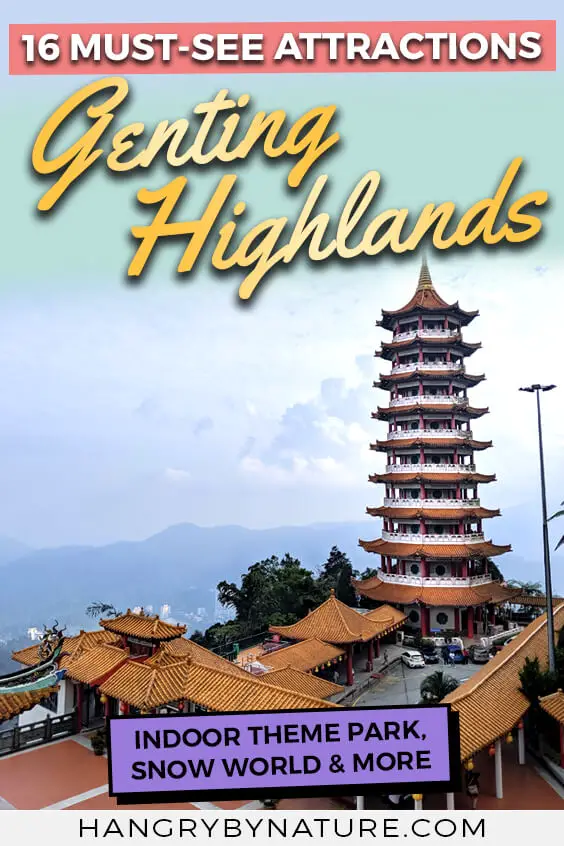 On the browse for things to do in Genting Highlands? Gotchu covered. This vast mountaintop resort is home to a huge number of activities and attractions that the whole family will go bonkers over.
Picture lush green mountains, crisp air, picturesque temples, glass floor cable cars, scores of hotels and resorts, a mega shopping complex, theme parks and casinos.
Is it Macau? Is it Vegas? Nope. It's Resorts World Genting - where nature, indulgence and entertainment intertwine to give visitors a glorious combination of, well, a little bit of everything that's nice in life.
Only an hour's drive from Malaysia's capital, Kuala Lumpur, Genting Highland sits at a mountaintop at almost 2000 metres above sea level. It's the place Malaysians and Singaporeans eagerly escape to when the sticky heat and humidity at ground level becomes unbearable. Chances are - you won't be spending all too much time outdoors considering just how much fun lies within the walls.
We were invited by Resorts World Genting to come and experience all the family-friendly activities the resort has to offer over a 3 day stretch, where we basically ate our weight in food, escaped a couple of 'zombies', snapped selfies with dinosaurs, and got our hearts racing at Skytropolis indoor theme park. We like to think that we covered all of the things to do in Genting Highlands, but - believe it or not - there's more, which calls for a trip back in the near future.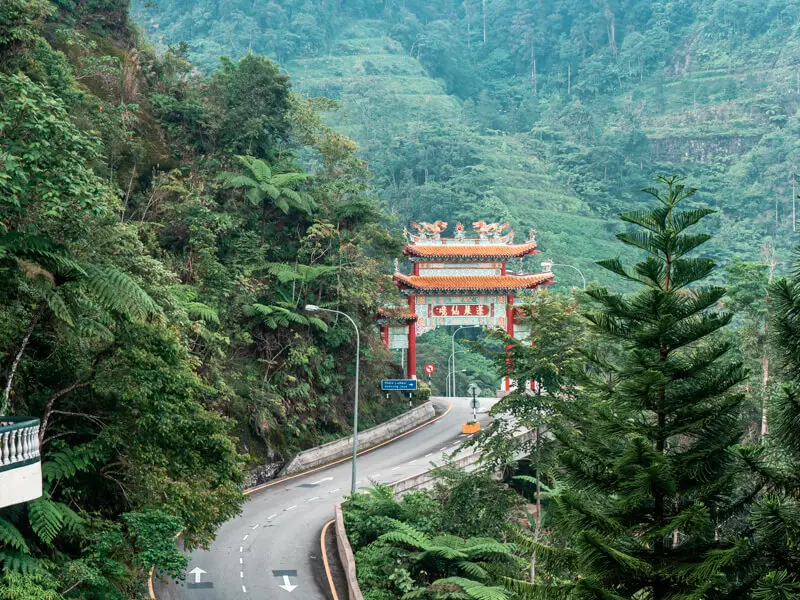 Genting Highlands Travel Tips & Must-Knows
Getting from KL to Genting. The most convenient way is via taxi or Grab, costing anywhere between RM120-150 ($29-37 USD) from the city centre. Probably the best option if you're travelling as a family or in a group.
Catching a local bus is the cheapest method, which will set you back a whopping RM10 ($2.50 USD). You'll get dropped off at Awana Bus Terminal where you proceed to take the Genting cable car up to the resort for another RM8 ($2 USD). Cheap and scenic - it doesn't get much better than that.
Need inspiration in KL? Discover 11 of the best things to do in Kuala Lumpur with kids.
Malaysia & Singapore Travel Guides:
What's the weather like up there? Oh, so pleasant. Goodbye humidity. Smell ya later, sweat drippin' eyebrows. Sayonara, drenched back and sweat in places I dare not mention. Genting Highlands revels in mild and temperate weather averaging around 21°C. It's basically springtime.. all year round.
When is the best time to visit? Although it's a perfect year-round destination given the sheer amount of indoor activities - the ideal time to plan a getaway is from March to September where rainfall is comparatively lower.
How long should I spend here? 2-3 days is the perfect amount of time to experience the ins and outs of the resort, but that all depends on how many activities and attractions you've got lined up in your Genting itinerary. You could easily spend 2 days just eating your way through all the restaurants. Hey, not gonna judge. We did the same.
Avoid school holidays and Chinese New Year. Unless, of course, you enjoy rubbing shoulders with strangers and lining up to get a seat in a restaurant. Genting Highlands is a super popular spot for families, so naturally, this is one of the top spots for locals (and even neighbouring countries) to visit when the holiday season rolls around.
For more exclusive travel guides in Malaysia for families, sign up to the newsletter.
Where to Stay in Genting Highlands: Theme Park Hotel
Checking into Genting Highlands with little humans in tow that are in need of constant stimulation and activity? Close your tabs and stop searching. Theme Park Hotel is your best bet if you're visiting with kids.
Jungle-themed playground in the lobby? Check. Convenient snack bar in the lobby where you can buy anything from sweet breads to fruit cups and chips? You bet. Guest rooms that make you feel like you're inside a colouring book? Uh-huh.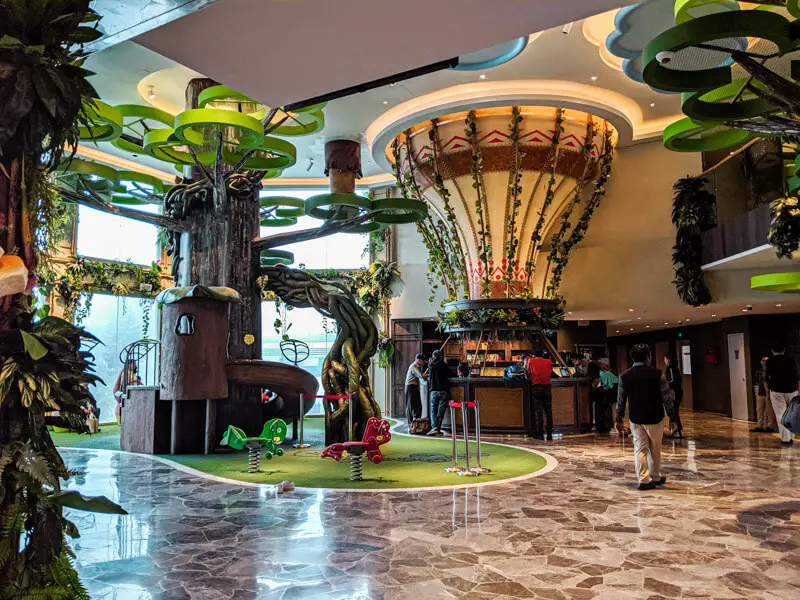 Families big or small - Theme Park Hotel Genting has rooms to cater for all sizes. Choose between Kings (for the lucky ones who don't have kids to tow along), Quads (perfect for a family of 4, like us), and even Sixers (you read right - 6 in one room). Of course, if you're after a touch of luxury and decadence, you'll be well catered for as well. Ideal for couples and honeymooners, The Suites are fitted with a king-sized bed, large TV, cosy couch and even a romantic bathtub.
Located a leisurely 3-minute walk from the main complex, the hotel overlooks the stunning misty mountain ranges towards the south of the Highlands. Head outside to the back of the hotel for a breath of fresh air and let the kids roam wild in the 'Talking Garden' with to-die-for-views of rolling hills and puffy clouds.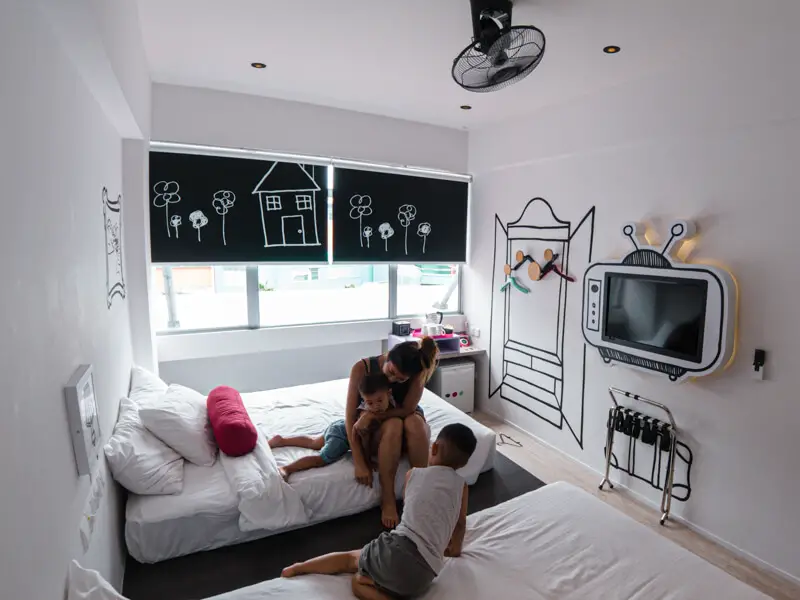 Despite being slightly compact, our Quad Room provided enough space for the 4 of us, our luggage, and maneuvrability. The layout of the room is kinda genius, actually. The two Queen mattresses we slept on were laid on top of a large elevated platform, giving the room a lofty feel. Storage could be found beneath the platform, which included a safe and a row of compartments for shoe storage and other miscellaneous items. There's also a mini fridge, kettle, hairdryer and a large selection of of bathroom amenities (shampoos, conditioner, creams, toothpastes) to save you hauling over your own.
That being said, I'm going to wager that you won't be spending much time in your rooms at all. I mean, there's a small city packed with insanely fun attractions and activities just itching to be explored. When you're not discovering the nooks and crannies of Genting, then you'll most likely be spending the other half of your time in the hotel lobby, because, playground. Not even gonna lie - I wandered downstairs to snap sunrise pictures and found kids having the time of their lives at 5:45am. The fun never stops.
Psst.. Want a sweet little discount? Get $15 travel credit when you book using our referral link!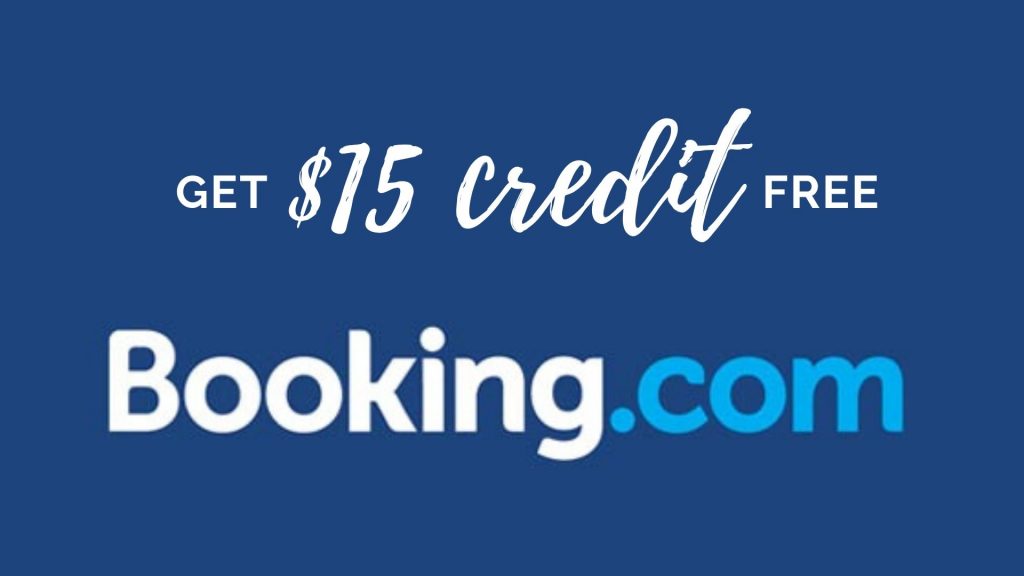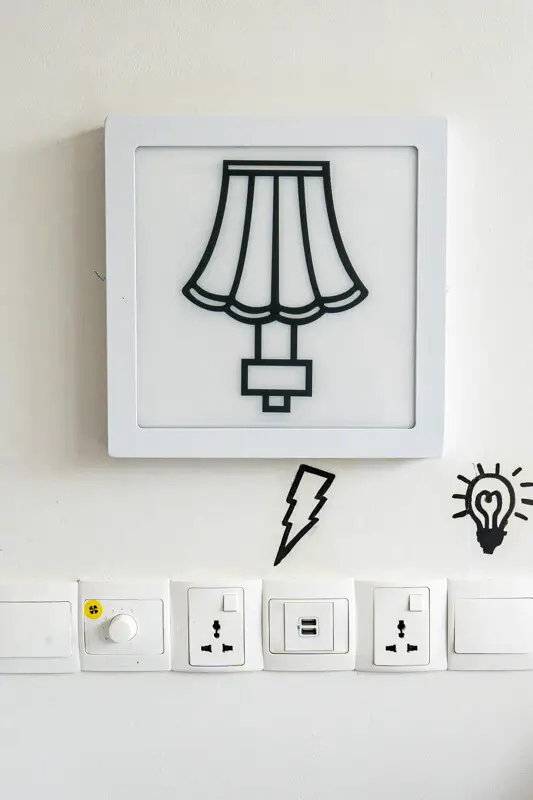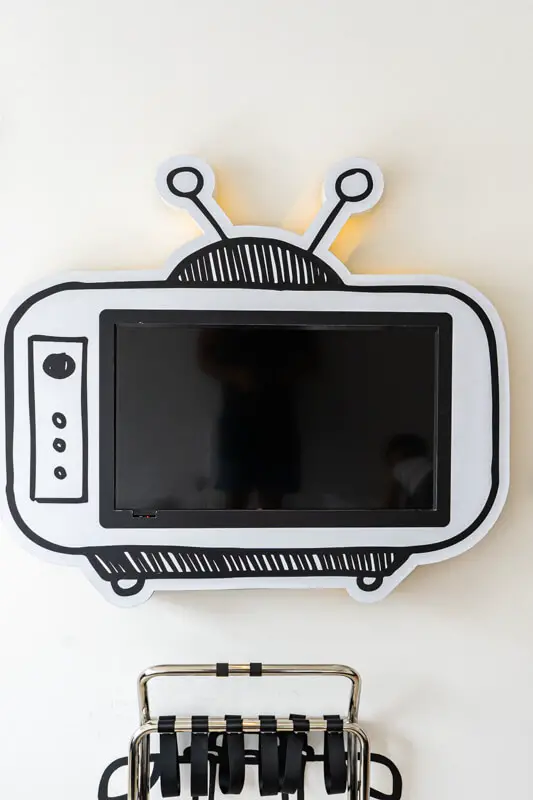 16 Things to do in Genting Highlands 
Okay, here's the thing. You don't really run out of things to do in Genting Highlands. Nope. We spent 3 whole days exploring the ins and outs, yet I can't safely say that we have experienced everything, sadly. Nevertheless, here's a list of highlights to include in your Genting Highland itinerary that you might not want to forgo.
1. Skytropolis
Have you ever set foot in an indoor theme park that comprises a suspended rollercoaster, ferris wheel, soaring viking ship, and a drop tower ride that's 2 storeys high? Yes, I did say 'indoor theme park'. Pretty mindblowing, right? Rain, hail or shine - fun and thrills can be had in any weather conditions.
Deemed one of the top Genting attractions for kids (and overgrown adults), the 40,000 square feet Skytropolis theme park features over 20 impressive rides suited for visitors big and small.
Don't fret if you or your kids aren't big on rides - there's an awesome arcade one level up, with some of the latest and classic arcade games. Oh, and for some of the real adrenalin junkies out there.. there's also a zipline that will glide you from one end of the park to the other.
Here's the downside though - I dare you to make an attempt at removing your kids from the theme park. It would make a great storyline for the next Mission Impossible movie.
Visitor Information
Opening hours: 10am - 10pm daily
Location: Level 1, First World Plaza
Entry price: RM10-15 ($2.50-3.50 USD) per ride, RM60 ($15 USD) day pass
For more information, visit the official website.
Pre-purchase your tickets to avoid long queues:
2. Go Wild at the Arcades
Look, I get it. It's probably difficult enough to extract your kids from Skytropolis, but I hate to say it - the fun doesn't end there. There'll be a whole lot more child extractions to be made. Like, at the two huge arcades that you'll probaby be passing through at some stage during your trip.
You'll find the Big Top Video Games Park right above Skytropolis that's home to state-of-the-art games, as well as old school classics and carnival skill testers, with an abundance of prizes to be won.
Meander into the Lower Lobby at Genting Grand and you'll find a retro-style arcade filled with timeless classics, like, PacMan, Street Fighter and stacks more games that many of us grew up playing in our childhood.
Visitor Information:
Opening hours: 10am - midnight daily
For more information, visit the official website.
3. Sky Symphony
Head to the atrium at SkyAvenue and witness the entire space transform into an immersive visual story - complete with lights, music, cinematic visuals, and a dynamic presentation featuring hundreds of winch balls suspended from the ceiling. To say it's pretty spectacular is probably an understatement.
We got around to marvelling at two of their permanent shows - Jungle Jam and Ocean Groove with Maestro Ning. I can honestly say that our 2-year old (who normally has the attention span of a goldfish) was immersed in the music and visuals for the entire duration, which might I say, is an absolute miracle.
Visitor Information
Show Schedule: every 30 minutes from 10am - midnight daily
For more information, visit the official website.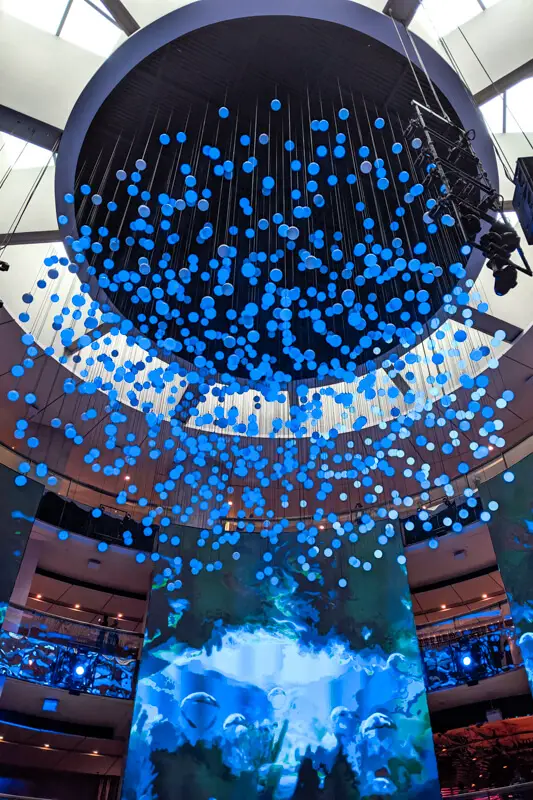 4. Ripley's Believe It or Not! Adventureland
The moment you think you've run out of things to do in Genting Highlands, you'll stumble upon something that'll take you by surprise. Like, Ripley's Adventureland that occupies almost an entire floor inside SkyAvenue, where you'll find the Odditorium, Jurassic Research Centre, Zombie Outbreak! and a 4D Trick Art Museum.
Four exhilarating attractions in one place. It's basically, like, 'attraction-ception'. An array of attractions within an attraction. The only question you gotta ask yourself, is - how many are you willing to conquer?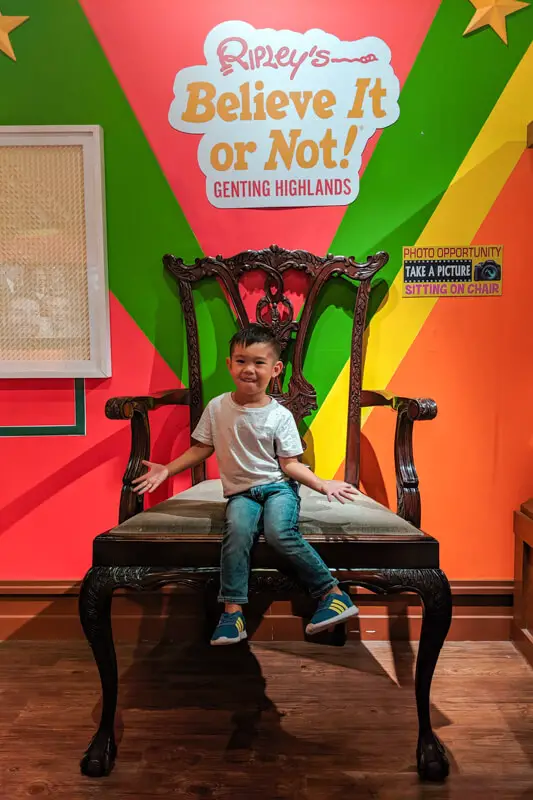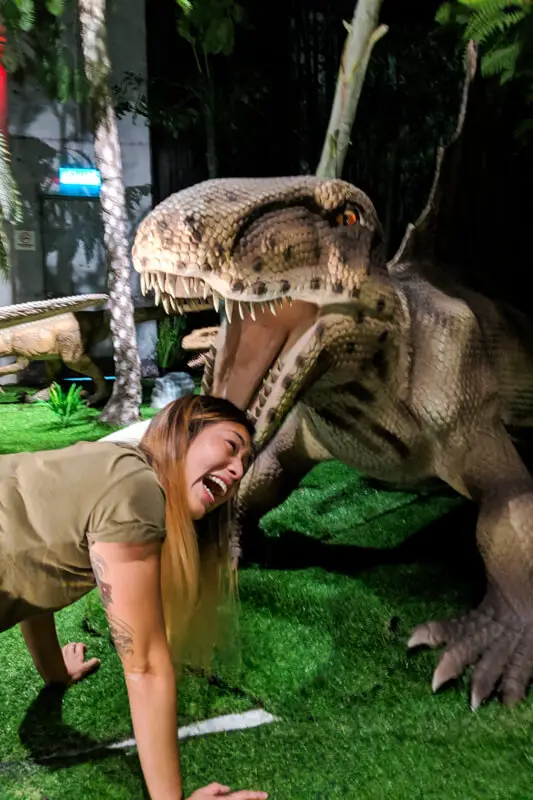 The Odditorium is a fun and engrossing museum dedicated to all of the bizarre things of our planet. The space houses over 300 interactive exhibits that the whole family can get involved in - some of them guaranteed to elicit a few good belly laughs.
Next door, you'll find the Jurassic Research Centre, which was an absolute hit with our dino-obsessed boys. The artificial nature park contains life-sized animatronic dinosaurs and pre-historic animals that you can touch, pat and snap selfies with.
If you're feeling up for a high intensity workout, head on over to Zombie Outbreak!. The attraction features live actors dressed up as terrifying zombies that you need to flee from. Seriously, best workout I've had in my life. As if that's not enough action, to complete your time at Adventureland, pop into the 4D Trick Art Museum and see how creative you can get with their immersive art exhibits.
Get straight into the fun - pre-purchase tickets online and avoid time wasted standing in queues.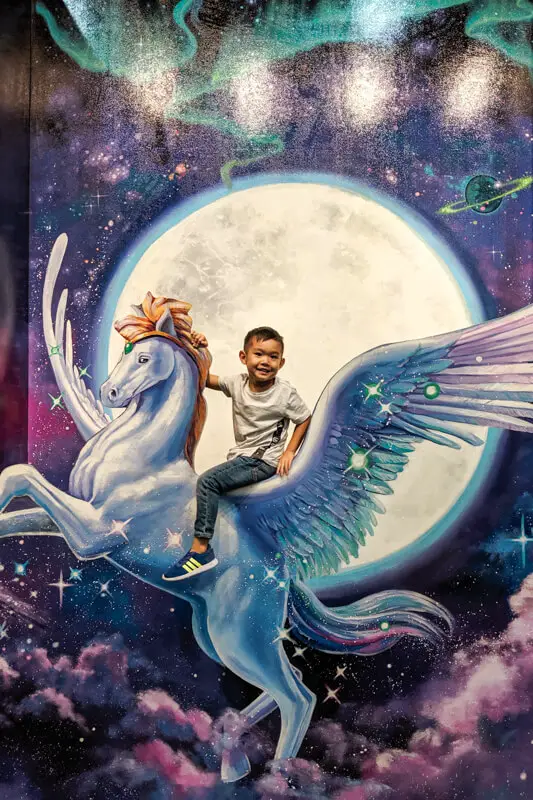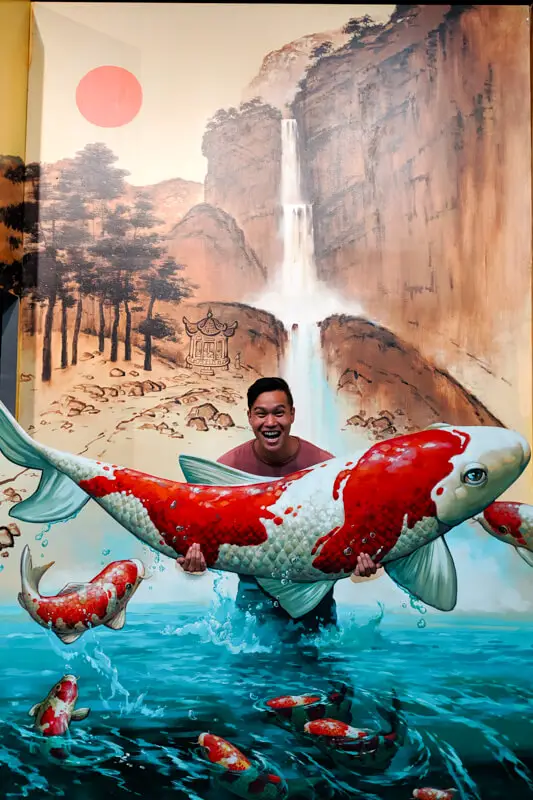 Visitor Information
Location: Level 4, SkyAvenue
Opening hours: 10am - 10pm (Thu-Sun), 10am - 11pm (Fri-Sat)
Entry price: Combination tickets from RM83 ($20 USD) per adult, RM72 ($17 USD) per child
Get tickets to Ripley's Adventureland! below:
5. Awana SkyWay Cable Car Genting
Gather the fam and jump onboard the Awana Skyway - the most scenic and relaxing way of admiring Genting Highlands from above. To inject a little more thrill and awe into your ride, grab tickets for the glass floor gondola and watch your feet glide above the dense treetops of Genting's 130 million year old rainforest.
The 10-minute gondola ride takes you from Awana Station to SkyAvenue Station at the top of the resort, with a must-do free stop at Chin Swee Cave Temple at the halfway point. Breathe in crisp mountain air and enjoy the panoramic views, you'll literally be soaring above (or in) the clouds.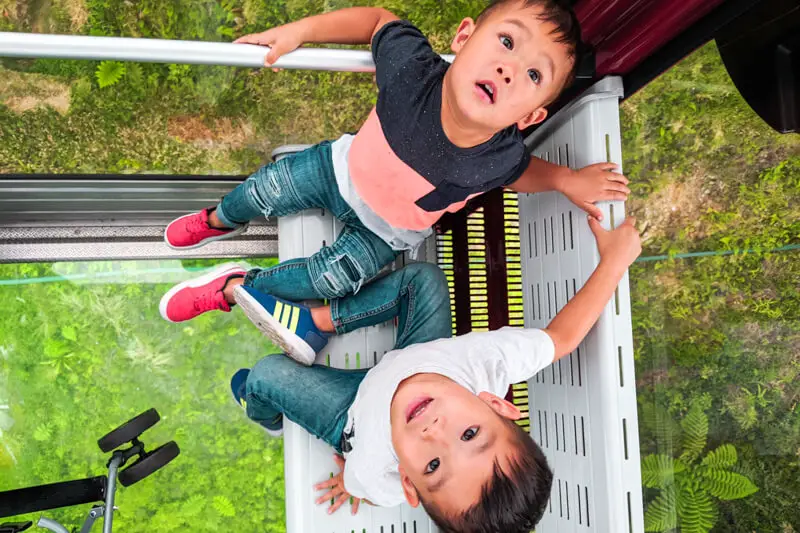 Visitor Information
Opening hours: 7am until midnight daily
Ticket prices: from RM8 per person one way
For more information, visit the official website.
6. Chin Swee Caves Temple
Deemed one of the top places to visit in Genting, the Chin Swee Temple is set on a 28-acre plot of forestry nestled along the edge of a mountain. It was built in honour of a Buddhist monk named Reverend Master Chin Swee, who was known for his mystical abilities to summon rain and dispel evil spirits.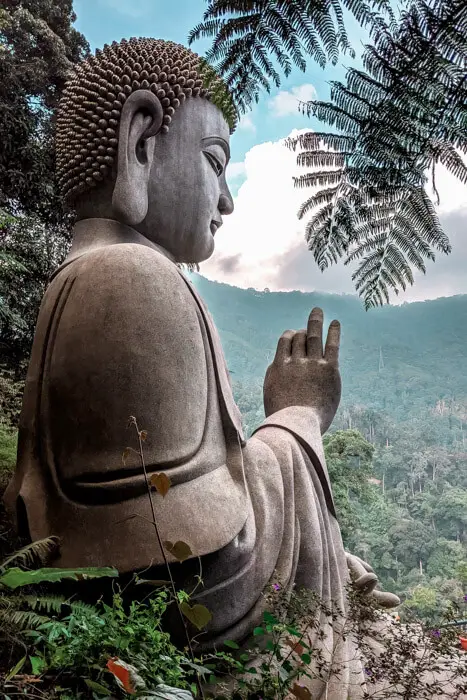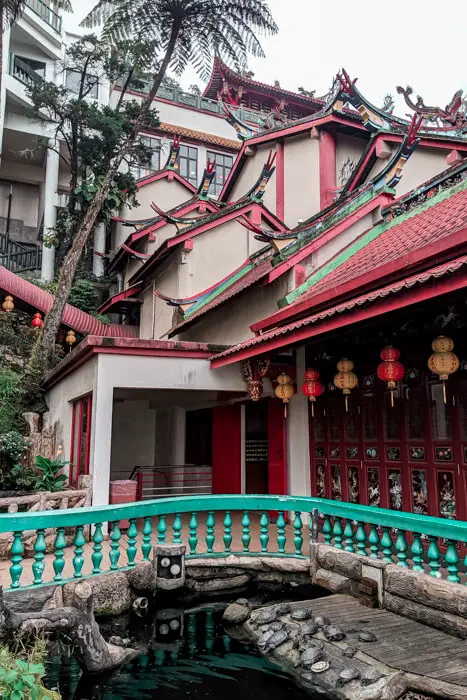 Make your way down to the cave temple for blessings and prayers, wash your face and hands in the holy water that trickles inside from the mountains, or step onto the terrace and have the kids spot turtles and Koi fish in the pond.
By all means, snap a picture in front of the iconic 9-storey pagoda (you can even make your way to the top for panoramic views) or embark on a spiritual stroll up to the 'Journey of Enlightenment' where the '10 Chambers of Hell' are depicted in the form of mythical figurines found on the side of the path.
Visitor Information
Opening hours: 24 hours
Address: Exit 68, Genting Sempah, Pahang, 28750 Bentong
For more information, visit the offical website.
7. Go for a Hike
Lovers of the great outdoors, rejoice. If shopping, eating and trudging through theme parks is not your cuppa tea, well, there's always an age old rainforest to explore.
Awana Bio Park offer easy to experienced guided treks that allow you go get up close to rare flora and fauna, exotic bird species, and unique insects. Cross cascading streams and stumble upon untouched waterfalls - this is the perfect place to reconnect with nature.
If this still doesn't cure your outdoor wanderlust - catch the cable car down to the township of Gohtong Jaya and venture on full day hike - 'Gunung Bunga Buah' - taking you 1430 metres above sea level and up to the mountain's peak for some pretty spectacular views.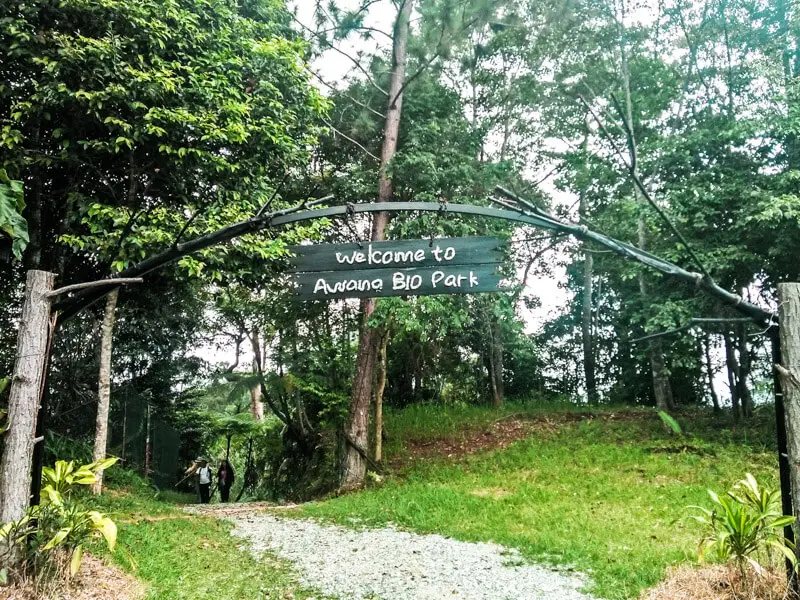 8. Retail Therapy at Genting Highlands Premium Outlet
If you haven't had your fill of retail therapy inside SkyAvenue and First World Plaza, or you're simply hunting for a bargain, then a short trip down to Genting Highlands Premium Outlet needs to be on the cards. Just a little warning though - if you're not careful, you might just emerge with a whole new wardrobe.
Named the world's first hilltop outlet centre, this shopper's paradise offers over 150 designer brands - including Coach, Michael Kors, Northface, Nike, 2XU and a whole heap more, with savings that'll make your head spin with glee.
Visitor Information
Opening hours: 10am - 10pm (Mon-Sun)
Address: KM13, Genting Highlands Resorts, 69000 Genting Highlands
For more information, visit the official website.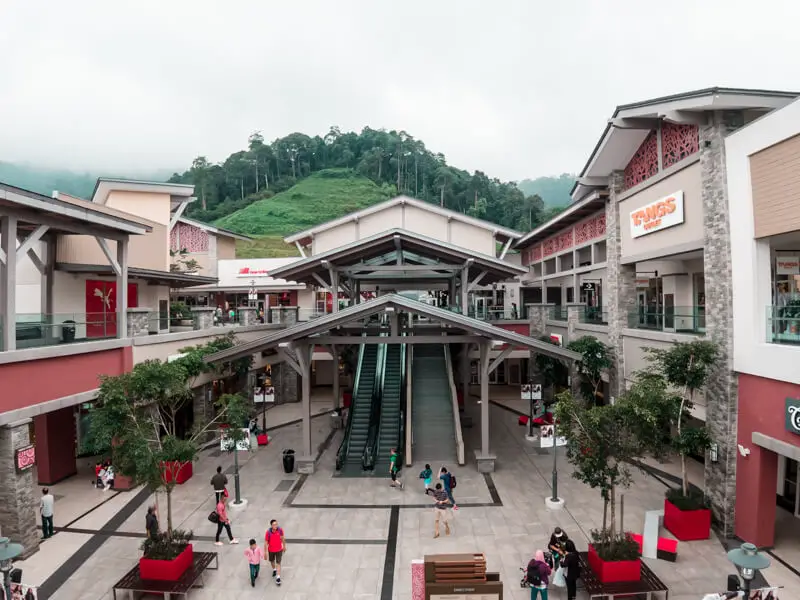 9. The VOID VR Experience
Up for getting completely and utterly mind-blown? The VOID is Asia's first immersive VR experience and allows players to literally put themselves in the shoes of a Storm Trooper inside the Star Wars game; you can also become a Ghostbuster, or see the world through Wreck It Ralph.
A must-do to include on your Genting Highland itinerary, the experience uses state-of-the-art technology to transport your mind to an alternate reality where you can see, smell and touch an exciting fictional world.
Visitor Information
Opening hours: 10am - 10pm (Sun-Thu), 10am - 11pm (Fri-Sat)
Location: Level 1, First World Plaza
Entry price: from RM90 ($22 USD)
For more information, visit the official website.
10. Catch a Movie at the Cinemas
Wondering what to do in Genting at night? Don't stress - a getaway to the mountains won't have you missing the latest blockbuster releases. If you're not big on casinos, bars or clubs (probably doesn't come into question when travelling with kids), then make your way to SkyAvenue with your family and check out what movies are currently showing at Bona Cinemas.
Visitor Information
Location: Level 1, SkyAvenue
For more information, visit the official website.
11. Book Yourself into an Exhilarating Evening Show
Jaw-dropping stunts? Figure skating? Cabaret dancing? It probably sounds like a bunch of individual peformances, but no, folks. You can witness all of these amazing feats in one exciting show. Imaginatricks is a must-see hour long action-packed show that's suited for all ages that features mind-blowing acrobatics, record-setting tightrope walking, lively dance performances that will have you shaking ya booty, and comedy acts that get the whole audience involved.
There's also a whole heap of other international acts you can catch on the global stage - check the events calendar to see what's on.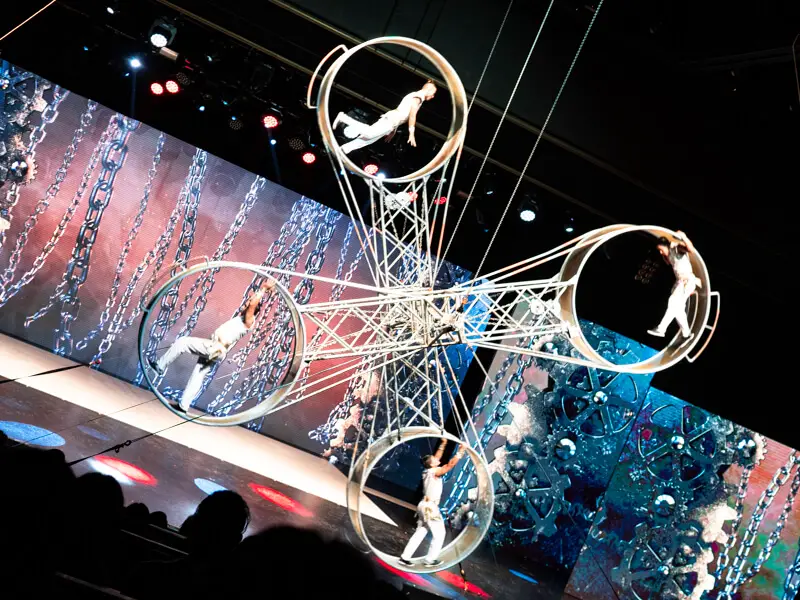 12. Experience a Winter Wonderland at Snow World
Wait, snow in Malaysia? How high is the altitude of this mountain? I know what you're thinking.. and, no. It doesn't snow at Genting Highlands. But, that doesn't mean you can't go and frolick in snow and ice. Anything is possible here.
You won't need to pack a winter jacket and boots to enter Snow World. Your ticket to this winter wonderland will come with everything you need to keep you toasty warm in negative degree weather. Slide your boots through the ice-covered ground, build a snowman, or go tubing down a frozen slide - I mean, it's not every day you can claim that you've experienced summer and winter at the same time, right?
Visitor Information
Opening hours: 10am - 10:30pm (weekdays)
Location: 9am - 11:30pm (weekends)
Entry price: RM50 ($12 USD) per adult, RM30 ($7 USD) per child
For more information, visit the official website.
13. Get your Fred Flintstone on at the Bowling Alley
Challenge your friends and family to a round of glow-in-the-dark bowling. The 20-lane Genting Bowl centre at First World Plaza adds a twist to the traditional art of bowling by, well, switching off the lights. Add some bumpin' music and a lively atmosphere, and you've got yourself a stellar night out, or in, so to speak.
Visitor Information
Opening hours: 12pm - midnight (weekdays), 10am - midnight (weekends & holidays)
Prices: from RM8 ($2 USD) Mon-Fri, RM10 ($2.50 USD) weekends & holidays
Location: Level 3, First World Plaza
For more information, visit the official website.
More Genting Highland deals:
14. Rejuvenate at the Spa
Let's be real - copious amounts of eating and shopping can get exhausting. Albeit, being a pleasant form of exhaustion. You might know what that means though - it's time for a massage and give those sore muscles a revitalising boost.
Housing 15 stylish treatment rooms, M Spa offer everything from facials to full body massages that are guaranteed to turn your trip to Genting Highland into the ultimate indulgence, allowing you to feel relaxed and tranquil before heading back out to conquer more food adventures, shopping, and fun-filled activities.
Visitor Information
Opening hours: 11am - 1am (Sun-Thu), 11am - 2am (Fri-Sat)
Location: Lobby, Genting Grand
For treatments and prices, visit the website.
15. Test your Luck at the Casinos
Of course, one of the top Genting attractions for adults are the casinos, being the only place in Malaysia where gambling is legal. If your luck is any better than mine (mine's legit non-existent), then get in on the excitement and roam through the two gigantic gaming spaces - Genting Casino and SkyCasino. The latter is the newest addition that features one of the biggest selection of games in Asia, stretching over 2 levels with a magical enchanted forest theme.
16. Eat 'til you Drop (not even kidding)
If you're wondering what to do in Genting Highland after you've acquired a new wardrobe and won a few bucks at the casino, well, I would say it's time to subject yourself to a food-induced coma. Boasting over 40 dining concepts, ranging from local Malaysian street food to scrumptious Spanish Tapas and even British-style Fish 'n' Chips, there's certainly no shortage of choice. There's, literally, food to be found every corner you turn.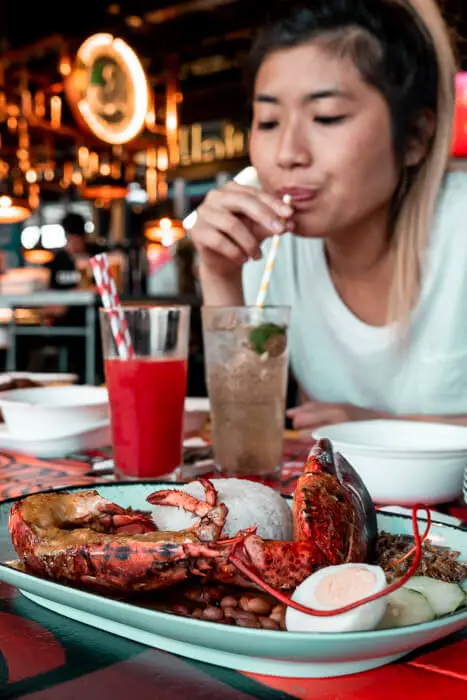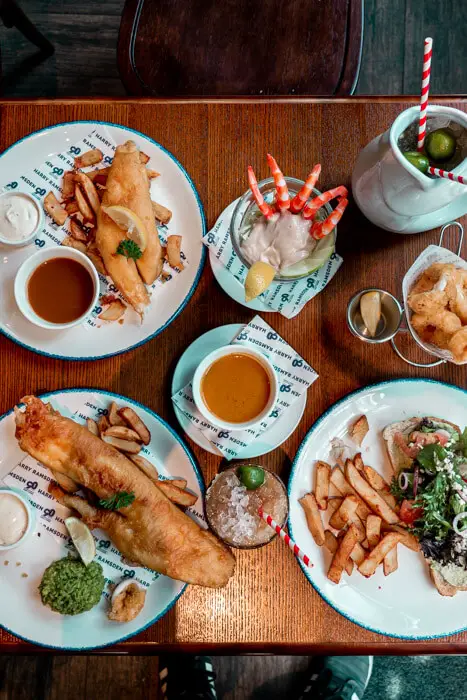 Final Words on Genting Highlands Resort
Guys, there's not many places in the world where you can frolic in snow, ride a rollercoaster, eat mouthwatering food, play a round of slots, get chased by zombies.. all the while being on top of a mountain. Just reading that in a sentence doesn't even seem real.
Genting Highland Malaysia is truly a one-of-a-kind resort that caters for people of all ages, whatever their interests may be. Moreover, it's a perfect retreat for families who have a hard time finding activities to keep their little ones entertained. Trust me, they won't once complain about being bored.
From exciting shows that move you to the edge of your seats to the delectable food options and endless recreational activities available at your doorstep - Resorts World Genting will have you wanting to return for more self-indulgence in a heartbeat.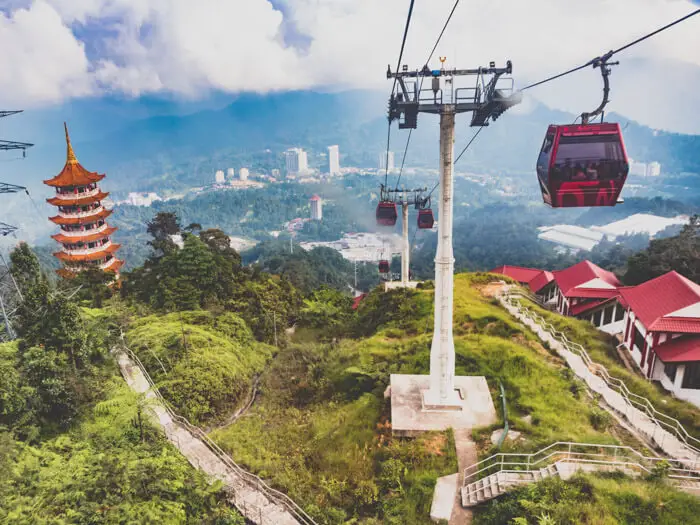 Our stay and experiences were sponsored by Resorts World Genting. However, all content, unforgettable experiences and opinions are, always, our own.
Don't boot off just yet - for more Malaysia & South East Asia guides, see below:

Did this guide help you plan your trip to Malaysia? Sign up for more exclusive family-friendly guides.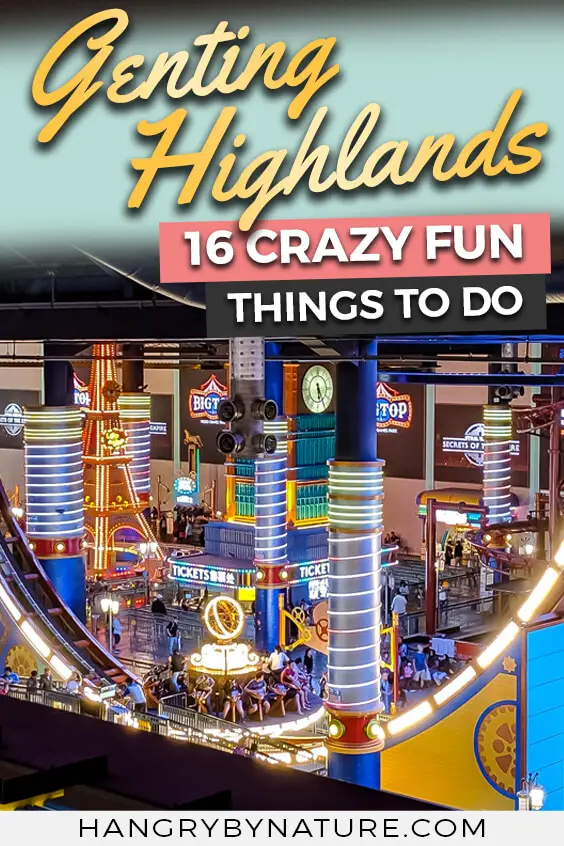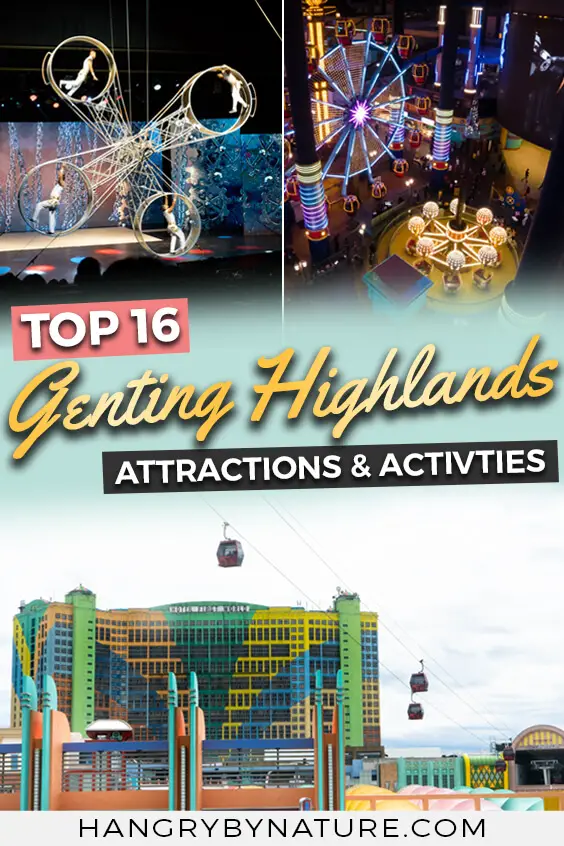 Resources to help plan your trip to Malaysia:
Visit our Travel Resources to find the best deals on flights, accommodation and attractions. We love and use these services ourselves to plan all of our family trips - they save us a ton of time and money.
Sweet accommodation deals for you:
For ideas on what to pack for a family trip, check out our gear and accessories that we take with us on every single trip.
Come say hi to us on YouTube, Instagram and Facebook. I promise we're funny and resourceful. At least, I like to think so.
Which attraction piques your interest the most? Tell us in the comments below.