A no-frills local's guide to the top 10 fun things to do in Melbourne - where to eat, drink, and stay, plus insider tips to visiting the most liveable city in the world.
With a population of close to 5 million people, Melbourne is the second largest (not to mention the coolest) city in Australia.
Look, I may come of as a tad biased considering I am a true coffee-sipping hipster hailing from the eastern suburbs of Melbourne - but, I promise we'll be on the same page about Melbourne's super hip culture by the end of this post.
From street art to rival London's Brick Lane to seedy laneways housing some of the best food that your tastebuds will ever have been graced with - Melbourne is going to blow your bloody mind.
PS. If you're looking for a family-oriented spin on the best things to do in Melbourne, then have a gander at my Top 10 Melbourne With Kids article and video.
Things To Know Before Visiting
Currency: Australian Dollar (AUD)
Climate: Summer (December - March), Autumn (March - May), Winter (June - August), Spring (September - November)
Must-Try Food: Anything Brunch-related, Coffee, Korean BBQ, Soft Shell Crab Burger, Nutella Doughnuts, Cruffins, Ice Cream at Messina
Budget: Roughly $115 USD ($145 AUD) per person, per day (accommodation, food, sights, transport)
Discover more of Melbourne & beyond below: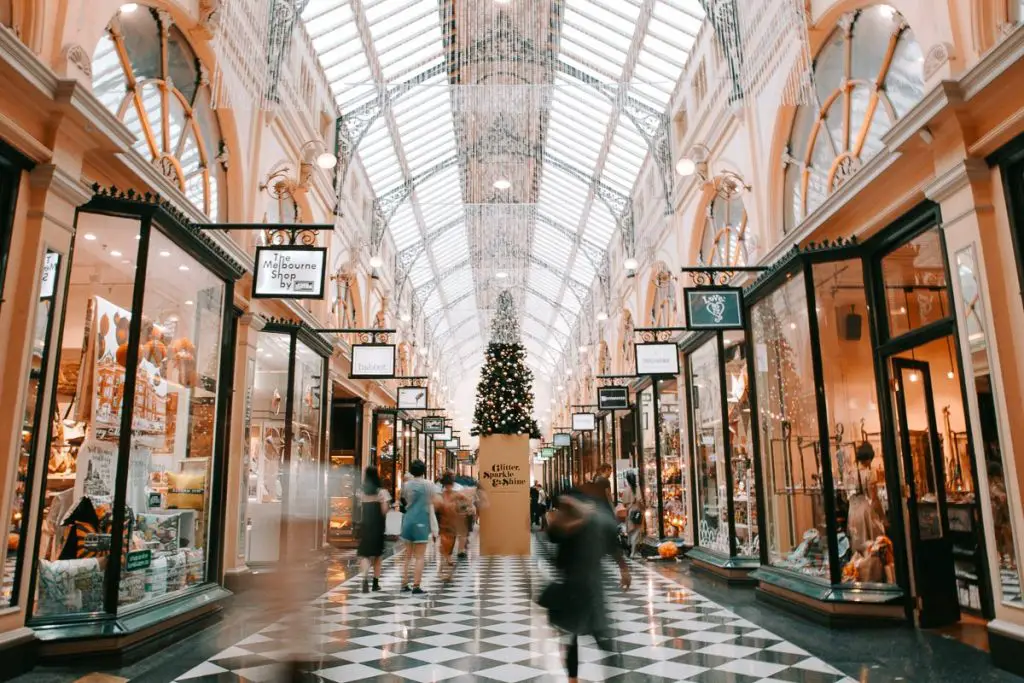 Top 10 Fun Things to do in Melbourne
Explore City Laneways & Street Art
What Melbourne lacks in scenery when compared to Sydney, the city certainly makes up for in street cred and cool cat factor. That's right, Sydney - you can't touch this.
The number one un-missable fun thing to do in Melbourne is to roam laneways and alleys - look up, and let your jaws drop at the remarkable pieces of street art. With a flat white coffee in one hand, and camera in the other.
Although street art can be found everywhere, the most popular places to find them are in Hosier Lane, AC/DC Lane, Degraves Street, Duckboard Place, Croft Alley, Smith Street and Brunswick Street (Fitzroy).
If you're planning a self-guided street art tour of Melbourne - check out the hot spots map below.
Get your un-candidly candid pose on - these Melbourne street art shots will make your Instagram feed lit as all hell.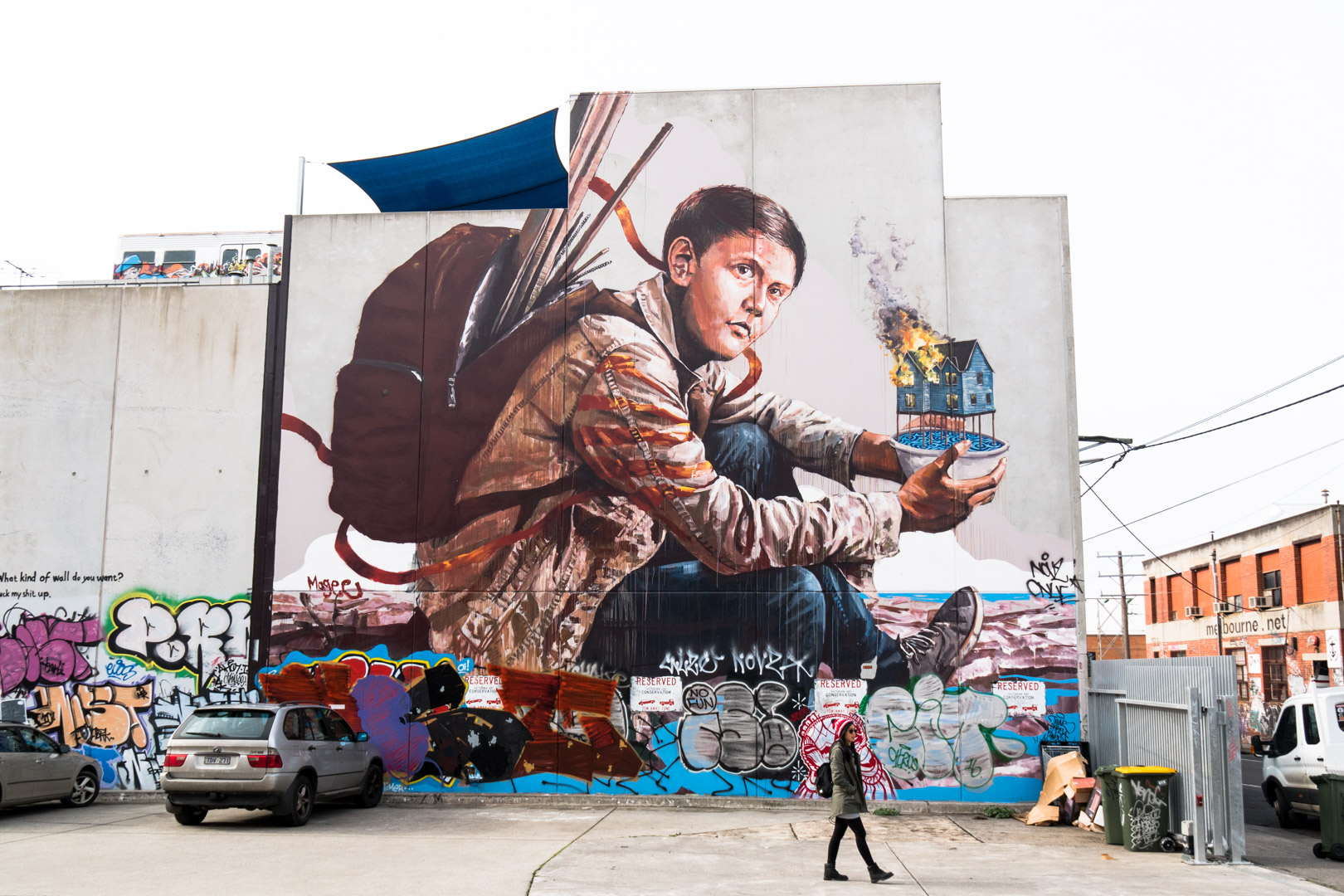 All the cool kids hang in Melbourne's laneways - this is where you'll find hole-in-the-wall cafés, unique food experiences, barber shops, and just general 'cool people' stuff.
Don't miss turning onto Degraves Street, Hardware Lane, Centre Place, The Block Arcade, to name a few.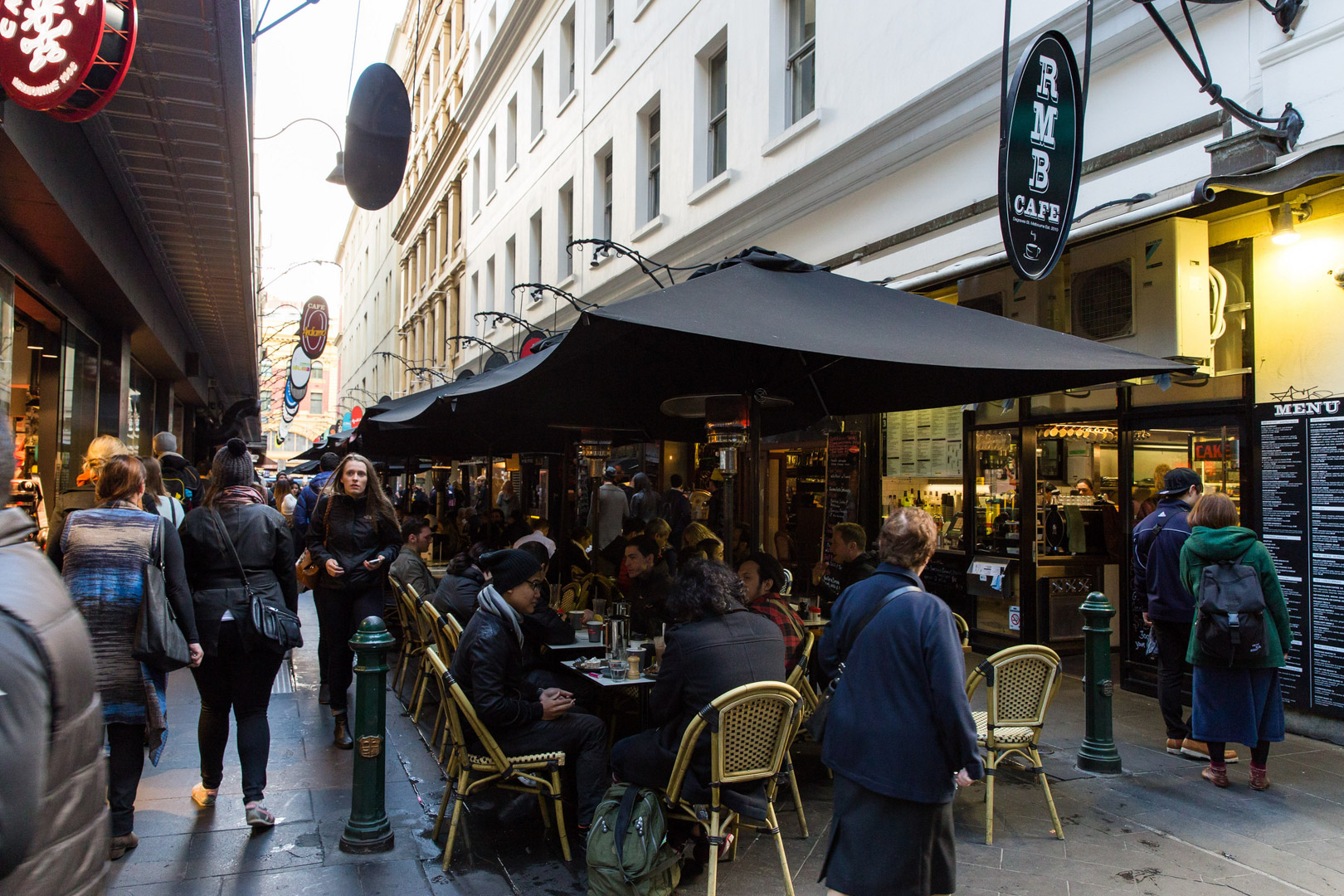 Wander through Chinatown
Like any other Chinatown in the world, people come here for one thing - to eat. And then, we can talk about other stuff, like:
The Chinese Museum - where you can learn all about how the Chinese came to settle in Australia, then walk into arcade-ways packed with Asian fashion retailers, beauty shops and bubble tea (you know it!), and fill your bellies with Asian delicacies.
Oh, you may also come across a Hofbräuhaus in the middle of Chinatown - don't question it, just accept that it's there. I'm baffled by this mystery 'til this day.
Duck into Docklands
Look, I get it. Melbourne tried to replicate the whole Sydney Darling Harbour scene and failed. Miserably. But, don't turn away now. Melbourne's Docklands has recently undergone a huge revamp, and I ain't gon' lie - it's definitely upped its game and added some seriously hot attractions under its belt.
Make sure you pay the incredible 3D art gallery ArtVo a visit, get some retail therapy at The District (formerly Harbour Town), jump on the Melbourne Star for panoramic views of the city, and stroll down New Quay Promenade to soak in views of the waterfront and dine at one of the swanky restaurants.
If you're planning to spend the day here, take a look at this super handy guide to the best attractions in Docklands.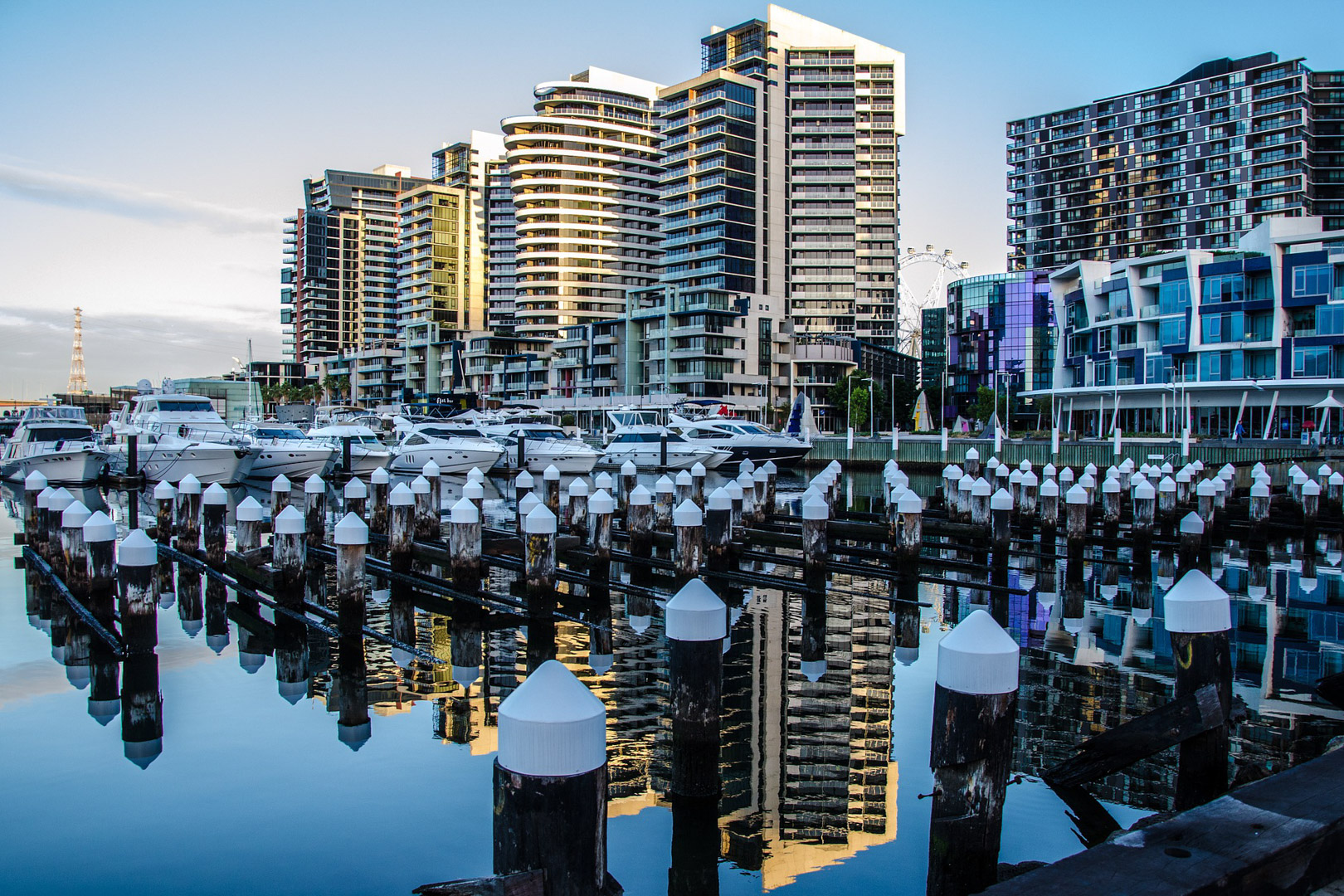 Stroll through the Melbourne Gardens
If the concrete-y jungle of Melbourne city has you wanting to get back in touch with Mother Nature, then you need to hop on a tram and get your derriere down to the Shrine of Remembrance and the Royal Botanic Gardens.
Delve into the crypts of the Shrine of Remembrance to discover the dark history of Australia's involvement in all the wars, then pop up to the terrace for an impressive vista of the Melbourne city skyline.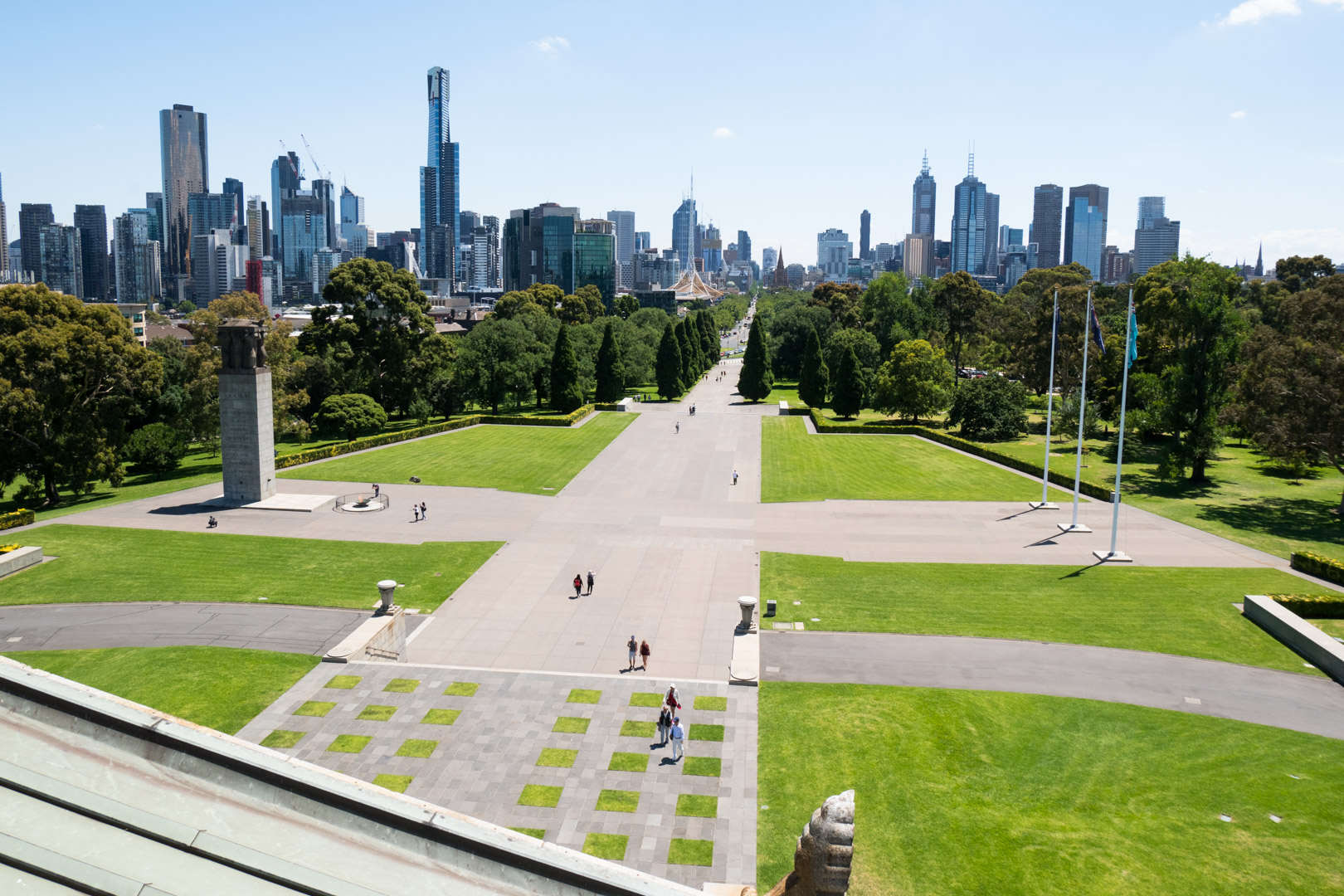 Cross into the Botanic Gardens and explore magnificent green landscapes, bring your own picnic or grab a bite to eat at The Terrace café overlooking the lake, feed the ducks, and marvel at iconic 19th Century buildings.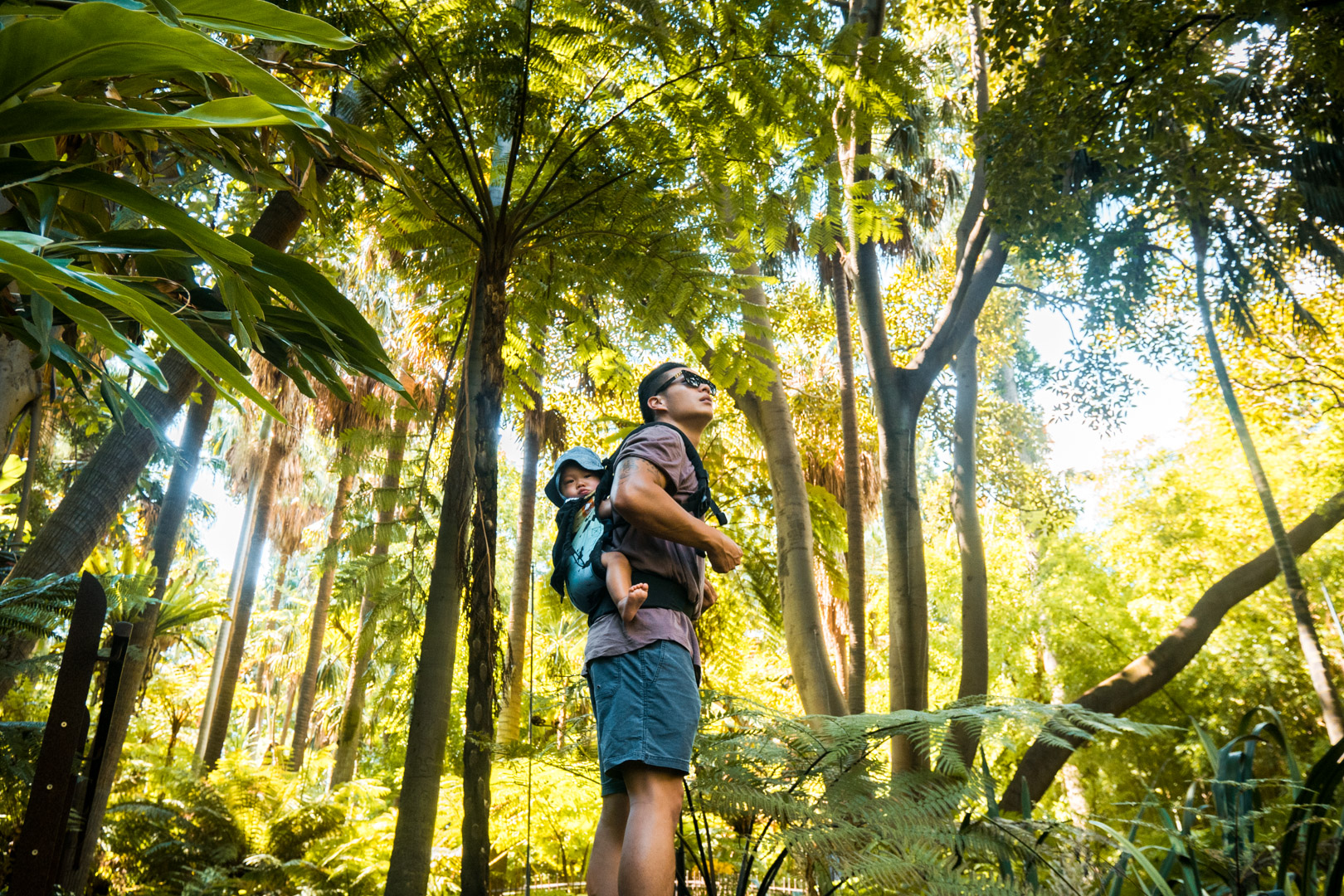 Eat & Shop at Queen Victoria Market
Kind of like Paddy's Markets in Sydney, but better. Like, tenfold. Okay, folks - I'll stop this Melbourne VS Sydney rivalry and cross-comparison, for now. 
The Queen Victoria Market is an iconic landmark in Melbourne where you'll find a colourful array of food vendors, fresh food grocers, local and imported gourmet food stalls, souvenirs, fashion and other nifty merchandise.
In the summer months, The Night Market is not to be missed - it runs every Wednesday evening (5pm-10pm) from November until April, with exciting food vendors offering delicious noms from all corners of the world, you can nibble on your food in balmy summer weather and enjoy free music performances live on stage.
Relax Along Southbank Promenade
Southbank is cool. Like, seriously - cool. And I know I've used the word 'cool' way too much in this article, but Melbourne just oozes it out of its pores. 
There is so much to do along Southbank Promenade, that I'm not even sure where to begin. Maybe... South Wharf? This is where you'll find Melbourne's best factory outlet to cure your retail therapy, Polly Woodside Tall Ship, and a multitude of hip bars and restaurants lined along the riverside boardwalk.
Check into Crown Entertainment Complex to see Australia's best version of Vegas, say "G'day" to penguins at Melbourne's Sea Life Aquarium, or simply sit back watch exciting street performances at the waterfront.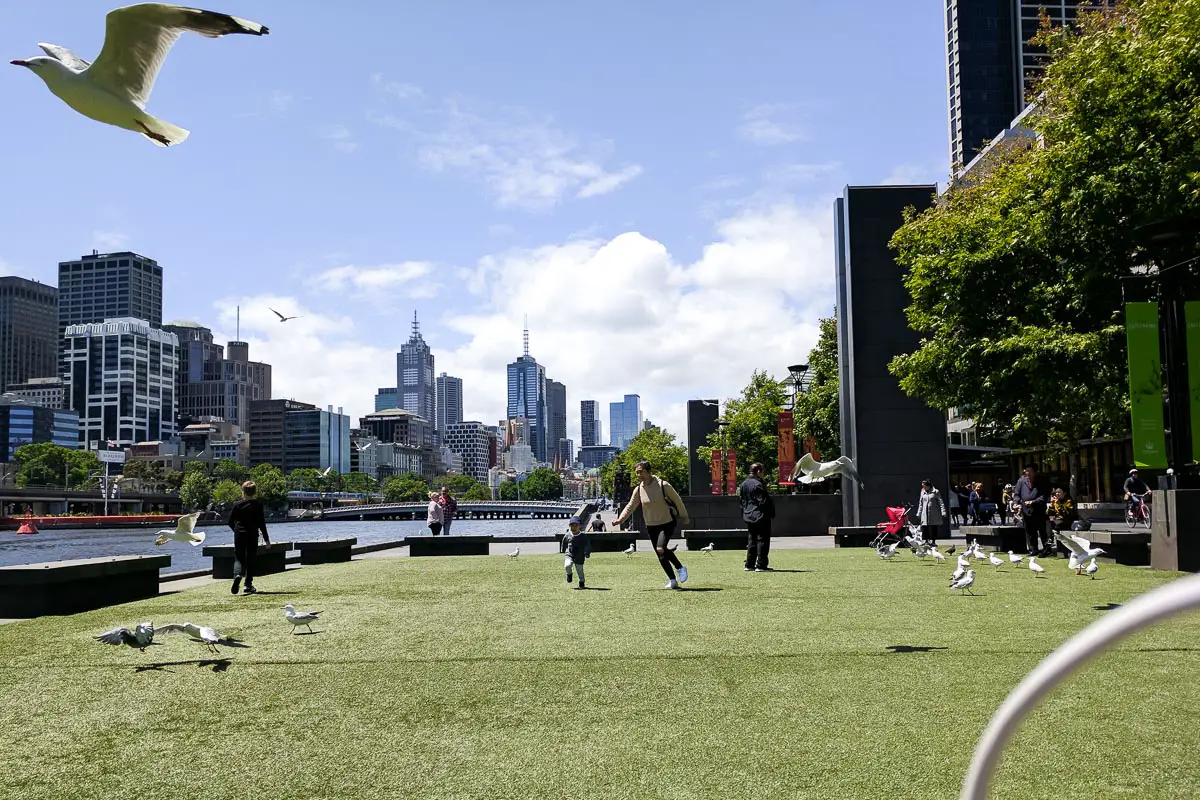 Get your Dose of Vit Sea at St Kilda Beach
With a myriad of fun things to do in Melbourne, the one thing you cannot forget to do - is, to visit a beach. Duh. 
Stroll up the St Kilda Pier at sunset for a chance to see adorable little penguins return to their burrows between the rock formations along the pier, take a dip in clear blue waters, and have lunch at one of the cafés and restaurants lined along the foreshore.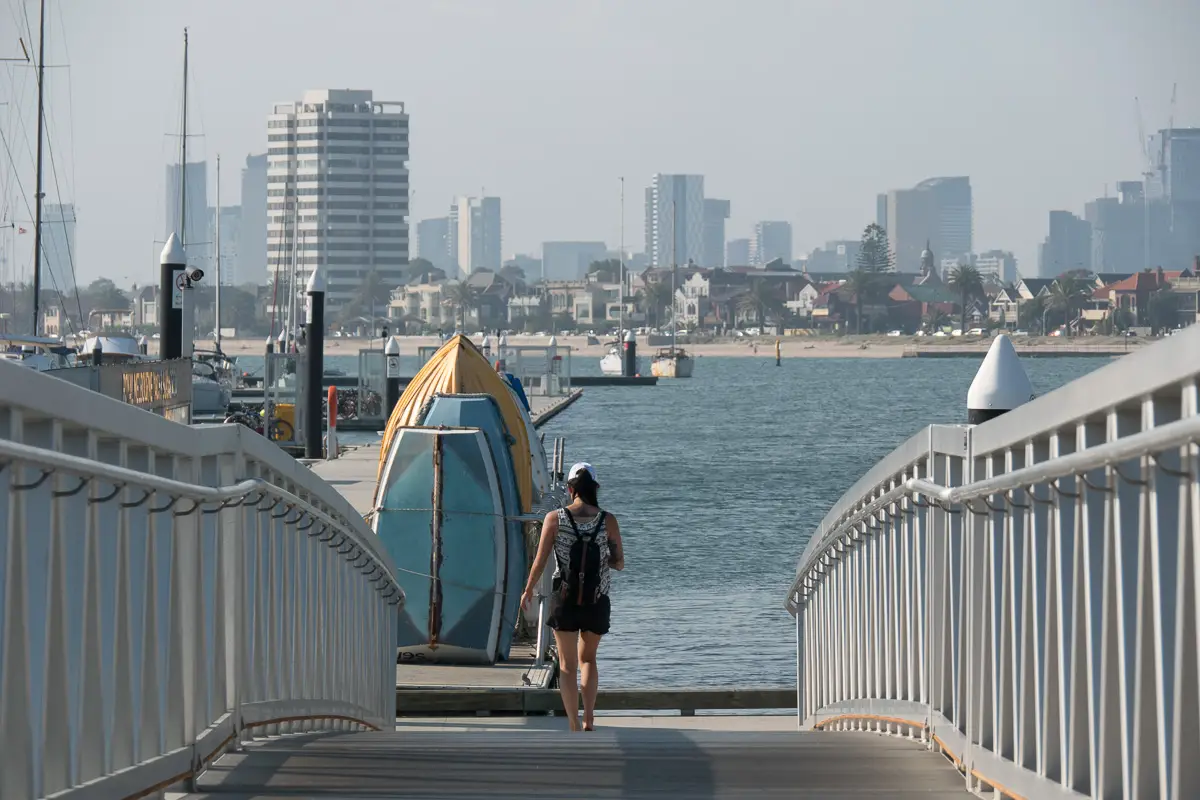 It would be sacrilegious to skip Luna Park - Melbourne's historic amusement park for the young and the young at heart. If you're not much of a thrill seeker, you can always just enter the park for as little as $2 just to soak up the carnival vibes and observe from a safe distance.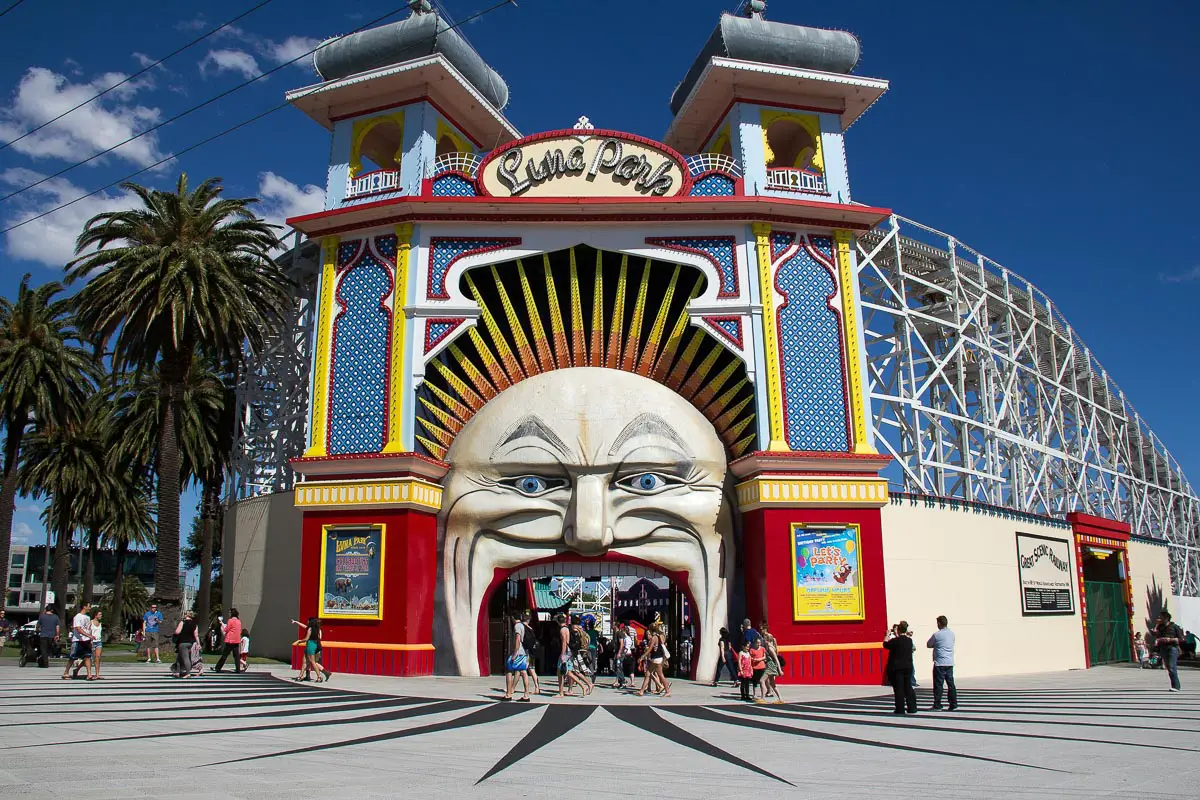 Pop by Albert Park & Port Melbourne
You'll find Albert Park Lake a stone's throw away from St Kilda Beach, most notable for hosting the Australian Grand Prix each year. Do as the locals do and walk the circuit, feed ducks, and pose for some happy snaps in front of the picturesque lake with a silhouette of the city in the background.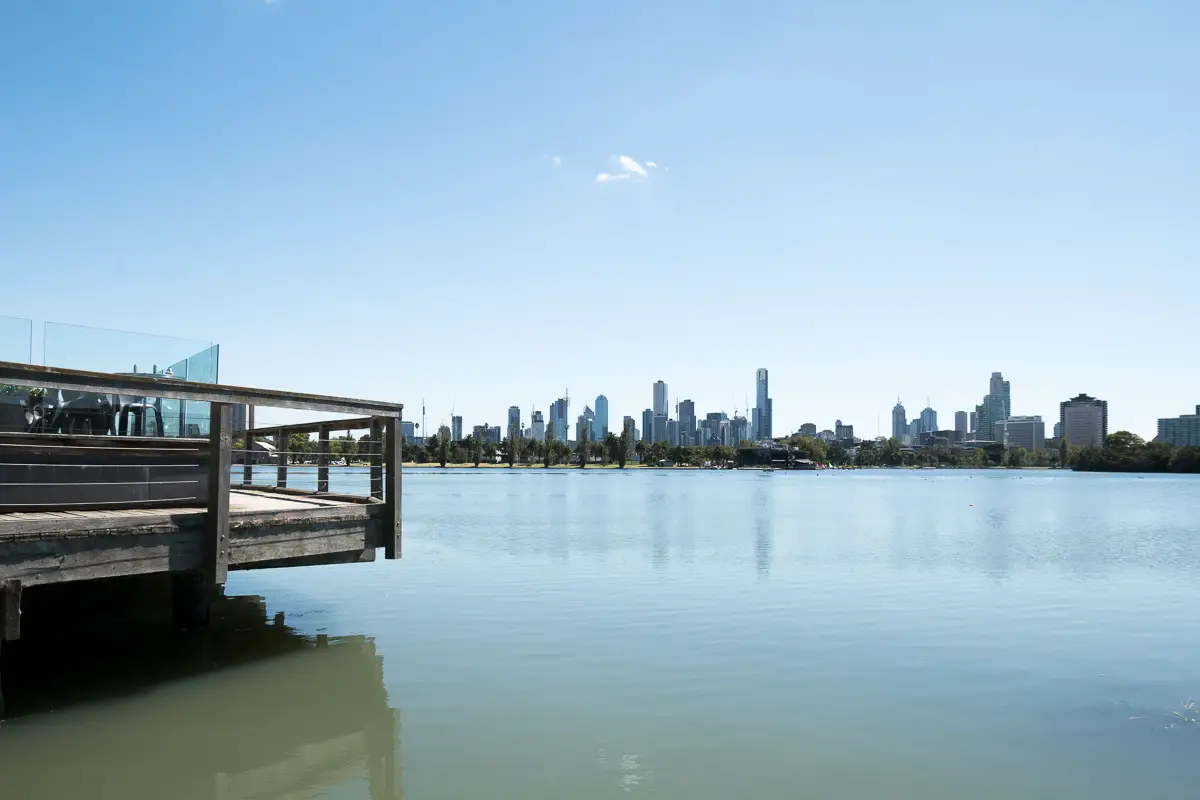 If you're really up for it and you've got time to spare - walk, cycle or skate up the Bay Trail from St Kilda, exploring all the beaches along the way, until you reach Port Melbourne. It's not a spectacular beach, but the walk is beautiful, and there's certainly views for days.
Drop by the Station Pier and watch as the Spirit of Tasmania leaves port, then wander further up and make a stop at Princes Pier - one of Melbourne's hottest photography spots.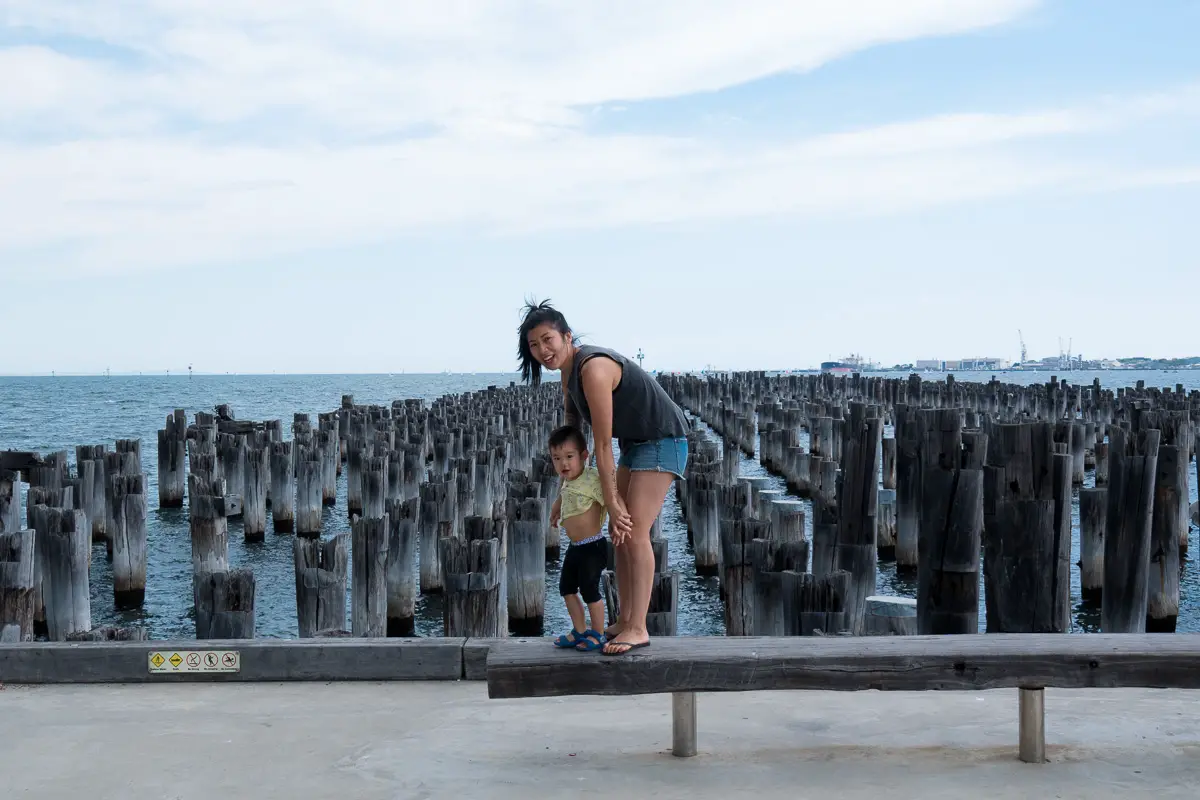 Explore Hipsterville: Fitzroy & Brunswick
Wanna see something really Melbourne? Then you need to hop on a tram and roll over to Melbourne's 'hipster' corner. You ain't seen hipster until you've seen Fitzroy.
Quirky fashion trends (I once saw a lady wearing her granny's curtain as a coat waiting in line for tacos), a sea of man buns, and tatted up baristas everywhere. It's probably a crime to live in Fitzroy and not be educated in the art of coffee making.
Another time, I drove past a cyclist whose backpack was filled with dirt and had some species plant growing out of it. Marijuana? Probably.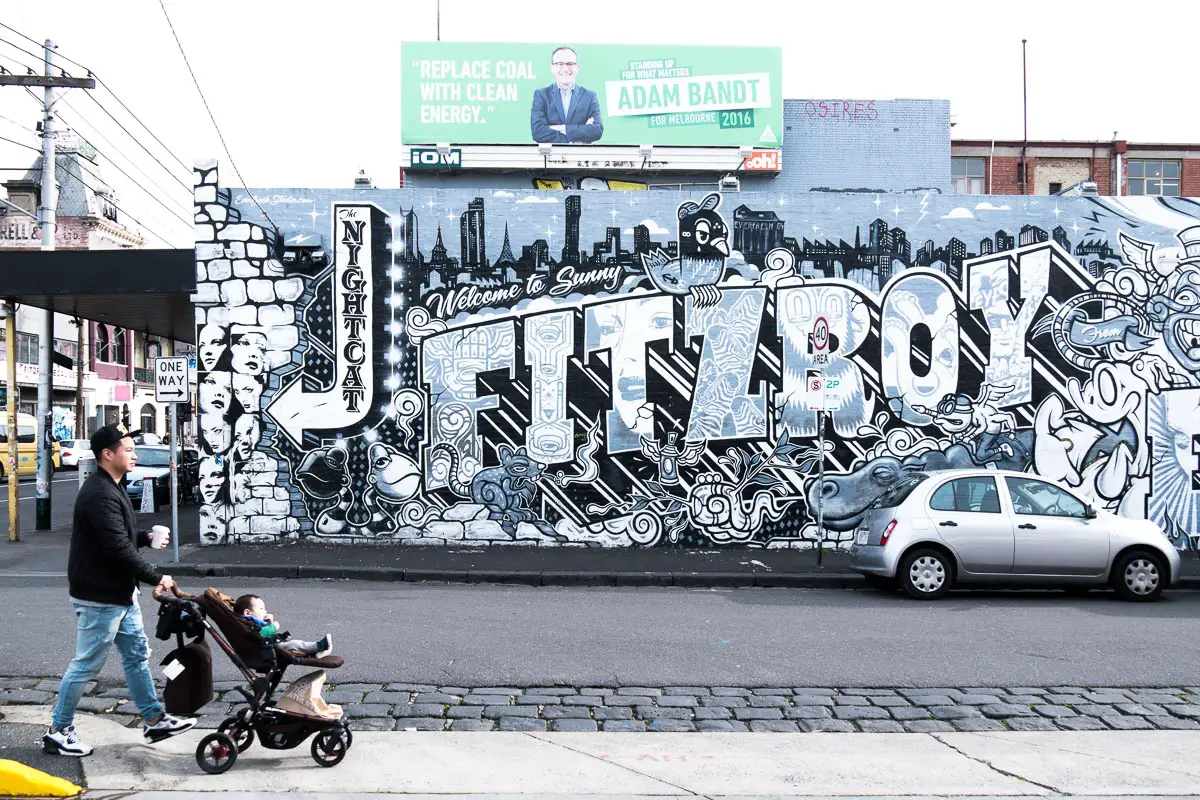 The people aren't the most interesting part - it's everything that constitutes this entire suburb. 
But, seriously. Fitzroy is so cool. From street art to top-rated eateries and cafés scattered along Smith St and Brunswick St - this suburb is so uniquely Melbourne it hurts.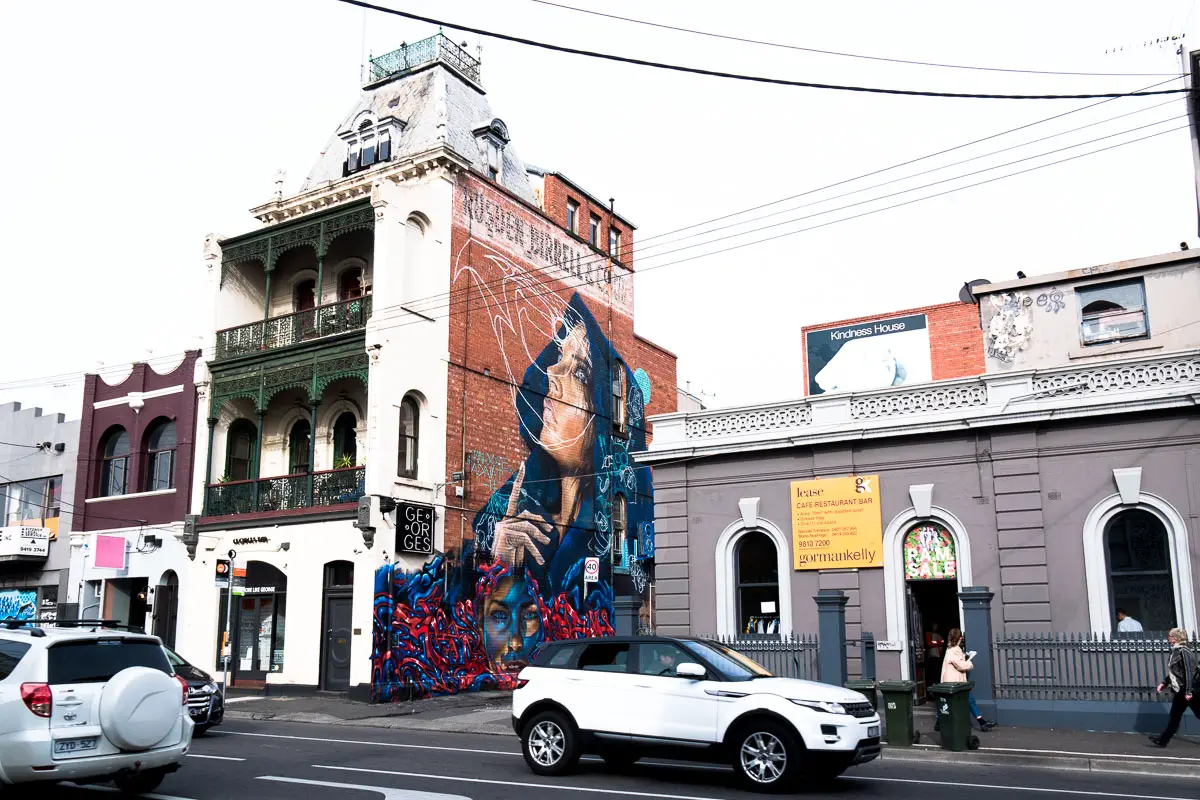 Get Cultured at the Arts Centre & National Gallery of Victoria
You'll find the Arts Centre next to the banks of the Yarra River, which comprises of the State Theatre, Playhouse, Fairfax Theatre, and Hamer Hall.
Take a look at what's on at the Arts Centre and catch a performance.
Walk up St Kilda Road a bit further and you'll come across the NGV (National Gallery of Victoria), housing two of the most magnificent galleries in the Southern Hemisphere, both with free entry to see their permanent exhibitions. Find out what their current exhibitions are to plan your visit.
Hop on the Free City Circle Tram
This is a bonus 'cause I love y'all. And I thought that simply listing 10 fun things to do in Melbourne just didn't do the city justice, because realistically, there's probably 1001 things to do.
In case you didn't know, Melbourne's City Circle Tram is an old school heritage W class tram, and it's completely free to ride (the Asian in me rejoices every time I hear the word free). The ride will take you through the city's prime attractions, such as, Parliament House, Docklands, Federation Square, Melbourne Aquarium, and many more.
See the City Circle Tram path below: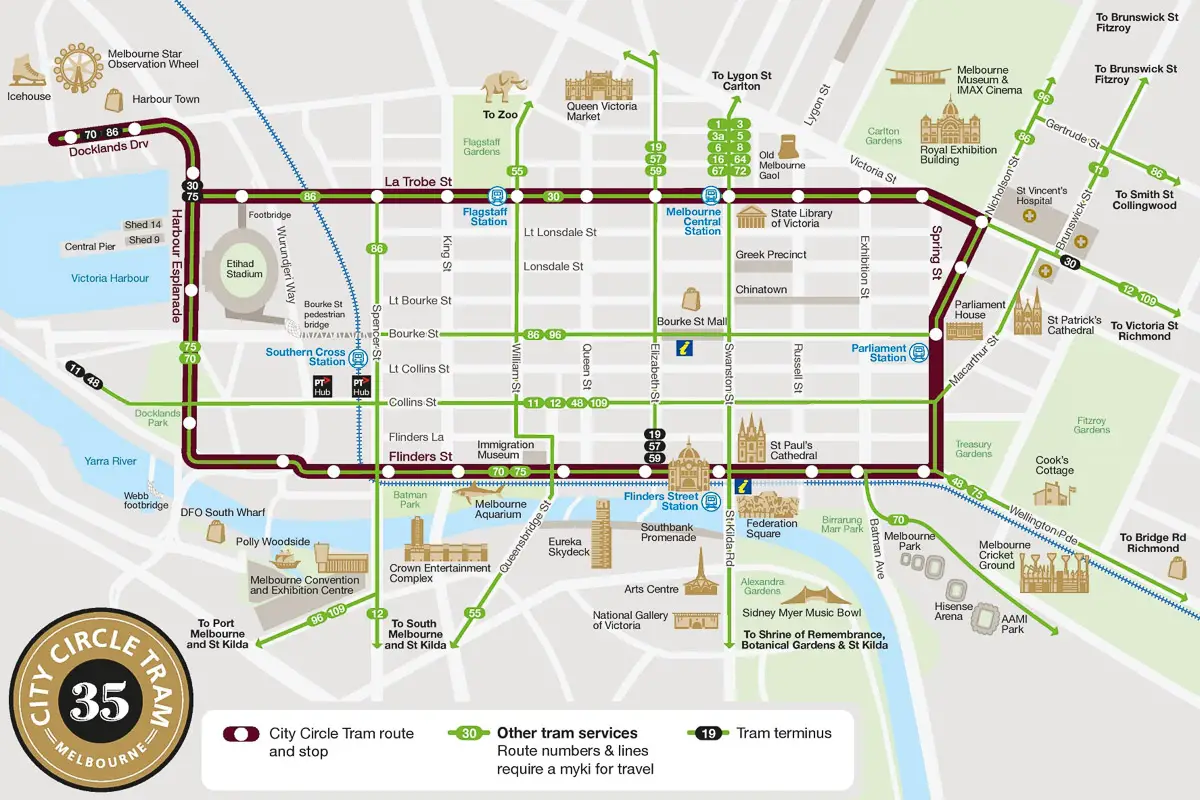 Once onboard, you'll be greeted with an audio guide highlighting the details and history of city landmarks and some of the major attractions. The best way to use this service is to utilise it as a form of 'hop-on, hop-off' guided tour, like those double decker buses, but free. Damn, I love anything free.
Catch a Game of Footy at the MCG
Oh, snap. Another bonus. You guys are super lucky - I just can't stop with the Melbourne love.
We don't really use the term 'football' here. It's footy, mate. Aussie rules. And it gets rough - it's likely to end in a brawl, and the male players saunter around the field in tight short shorts and fitted singlets. I mean, who would wanna miss a sight like that? Not us women. We live for this.
Check the game schedule for the season and get into the Aussie spirit of sport, with a beer in one hand and a Four'n Twenty meat pie in the other. While you're at it, go on a tour of the MCG to learn about Melbourne's sporting culture in its most iconic stadium, and explore the inner sanctum and arena.
Hit up South Melbourne
I swear I'm done. Just. This. Last. One. I promise.
Welcome to another trendy and hip inner suburb of Melbourne - I know, the city's just full of cool 'hoods, ain't it? South Melbourne is slightly more upscale, but oozes chic vibes with artsy feels and top rated cafés and eateries. 
Be sure to to swing by the South Melbourne Market, a hustling and bustling indoor marketplace offering fresh produce, gourmet foods, health products, street food, orgasmic coffee vendors, and dope streetwear retailers.
Melbourne Day Trips
Mornington Peninsula
Just over an hours' drive from Melbourne, the breathtaking Mornington Peninsula coastlines are not to be missed. 
Start with the Pillars in Mount Martha, where you will - for a split second - believe you've been teleported to a place in Europe along the Mediterranean coast, then make your way down to stop at Arthur's Seat and hop on the cable car, and zoom over the state forest to the highest point for 360° panoramic views of the area.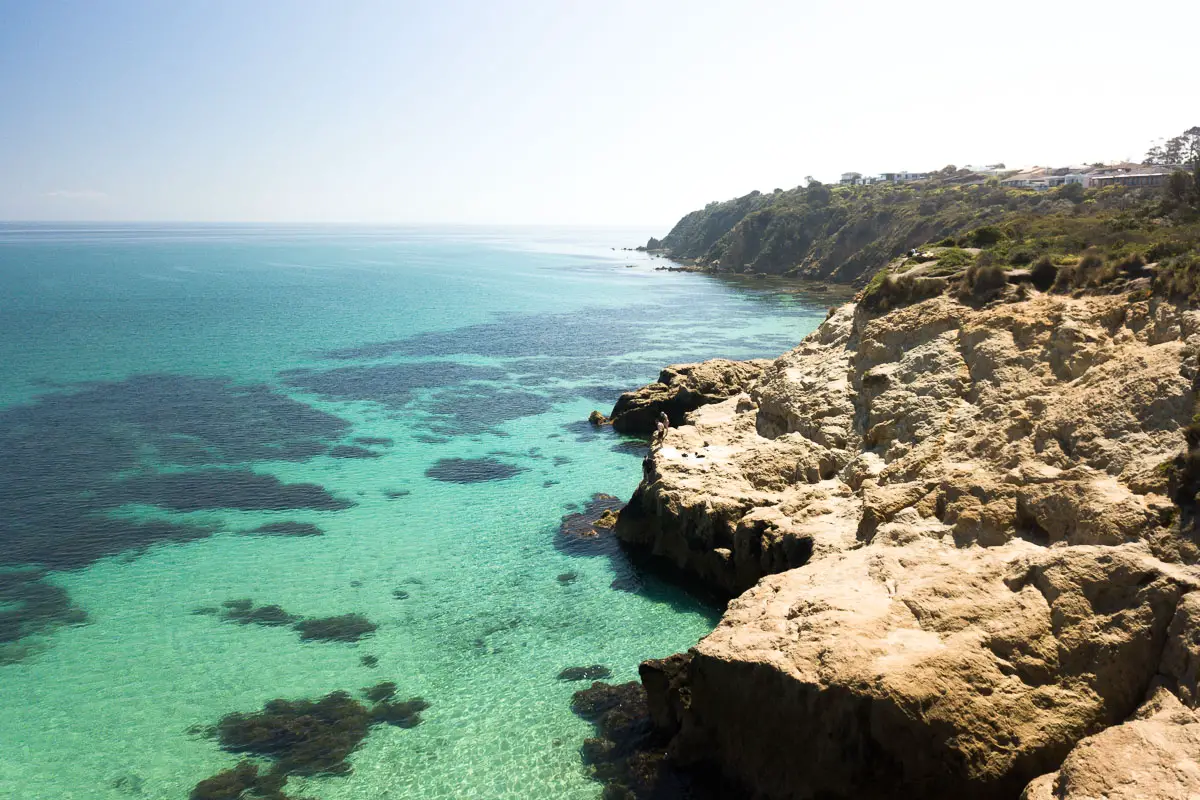 Swing by the famous Peninsula Hot Springs for ultimate relaxation, trek through Point Nepean National Park and clamber your way through the Fort and its dark passageways.
BUT, you must drop by the Moonlit Sanctuary - Melbourne's award-winning wildlife park where you can take selfies with kangaroos and wallabies, cuddle koalas, and chill with dingoes.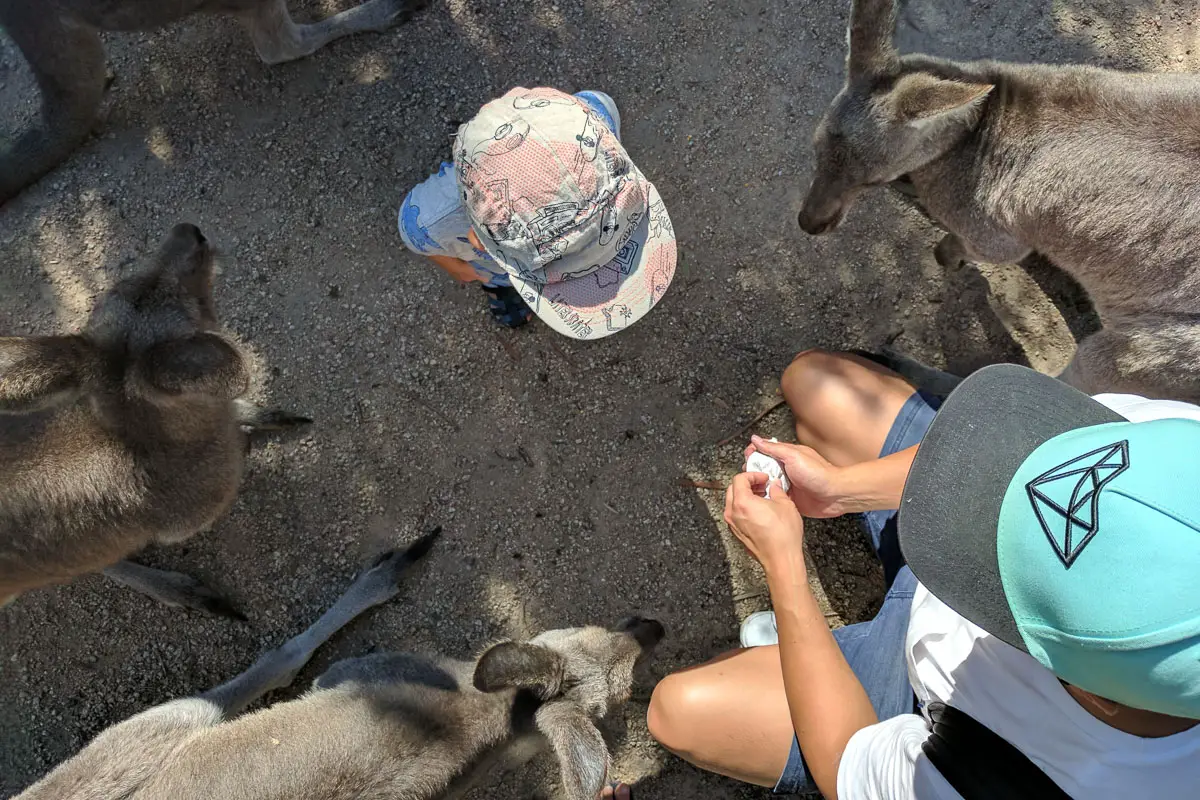 Yarra Valley
Welcome to the wine region of Victoria - this is where the goods are at. The real good stuff. Nam sayin'?
Wine, people. Red and white wines. Don't get too excited.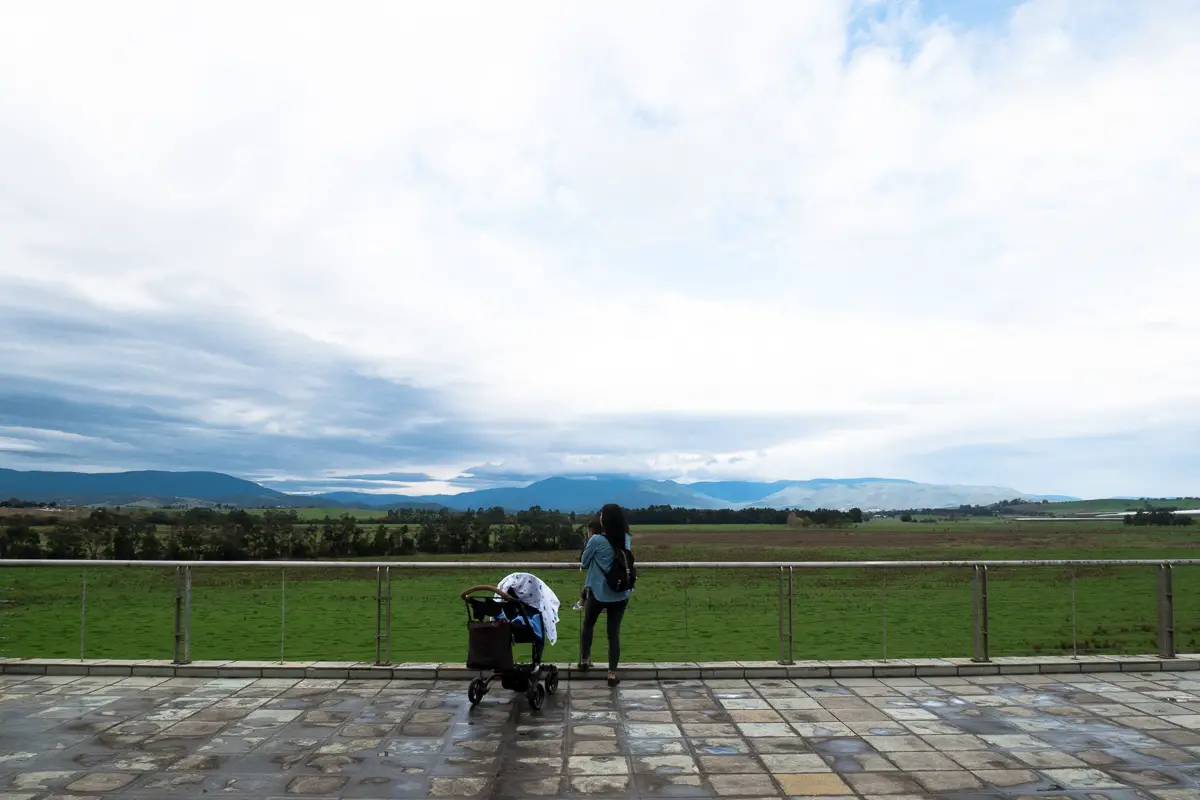 The region is huge - you most certainly won't get around to seeing all of it in an entire weekend. But, here's what you can't miss out on - make some Aussie fur friends at the Healesville Sanctuary and explore the quaint little town, roam through the Redwood Forest in Warburton, and venture further out to Marysville and embark on hikes through gorgeous mountains and waterfalls.
Don't forget to stop at the Yarra Valley Chocolaterie & Ice Creamery to indulge in some sweet sins, and of course - drink yourself silly at one of the region's finest wineries.
Dandenong Ranges
If you ever get sick of the beach and coast (is that even possible?) - then a retreat into the mountains is what you need.
Less than an hours' drive from central Melbourne, Dandenong Ranges is home to the Puffing Billy Railway, serene bushwalks, the Kokoda Memorial Trail (1000 Steps), Alfred Nicholas Memorial Gardens, Sky High Lookout, and so much more.
You could visit this place 100 times and still stumble upon a new discovery each time.
Great Ocean Road
Guys, don't leave Melbourne without doing this. This is a completely necessary road trip when you're in Victoria, in fact - it's one of the most scenic coastal drives in the world. You don't want to miss this spectacle and feel the deepest FOMO you've ever felt.
Take a look at this practical guide for planning your day trip to the Great Ocean Road: 7 Must-See Destinations Along The Great Ocean Road.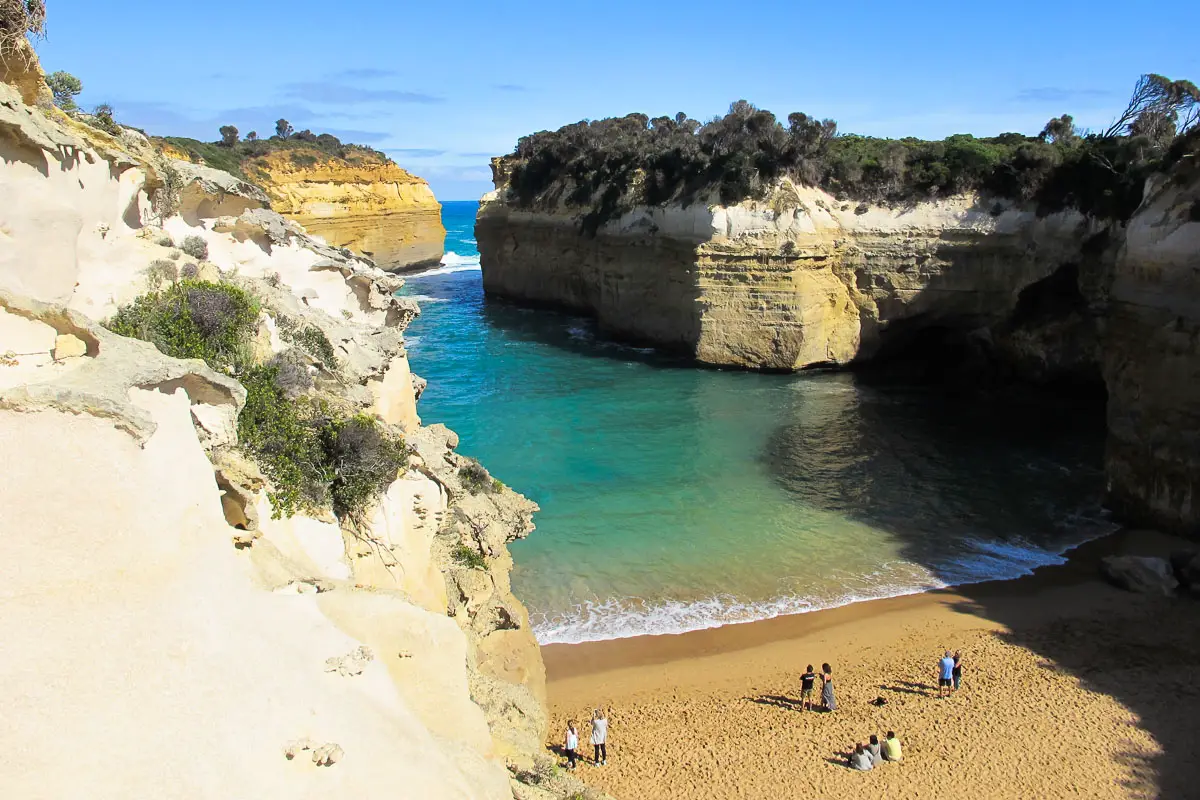 Phillip Island
If you give this wee little island a chance, I can guarantee that its beauty and natural marvels will thoroughly surprise you. If you're coming for the penguin parade, I'll give you a heads up in advance - you will probably wind up being thoroughly disappointed. Don't do it.
There are a number of amazing things you can do in Phillip Island for free, like hiking to the Pinnacles - spectacular granite rock formations formed millions of years ago; or strolling down the magnificent boardwalk at the Nobbies Centre.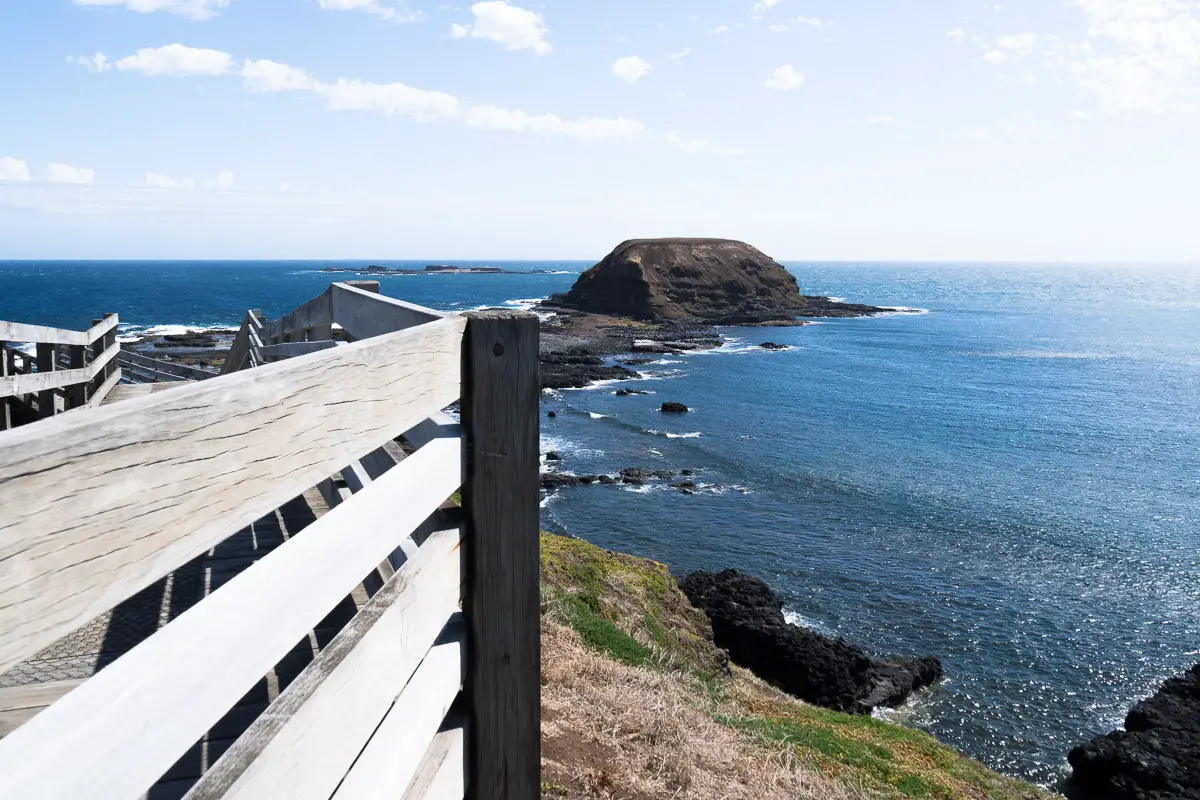 Ballarat & Daylesford
There are two types of travellers who venture into this region - those who go panning for gold, or those looking to relax their body and mind. Which are you?
Spend a day in Ballarat and get hurled back to the Gold Rush era at Sovereign Hill to explore a 19th century old town and gold mines, and then swing by the Ballarat Wildlife Park to befriend adorable Aussie animals.
Alternatively, duck into Daylesford (aka Spa Country) to unwind for the weekend - reconnect with your mind and soul at Hepburn Bathhouse & Spa, paddle around Lake Daylesford, or visit The Convent Gallery and let your eyes appreciate pieces of fine art in a 19th century mansion setting.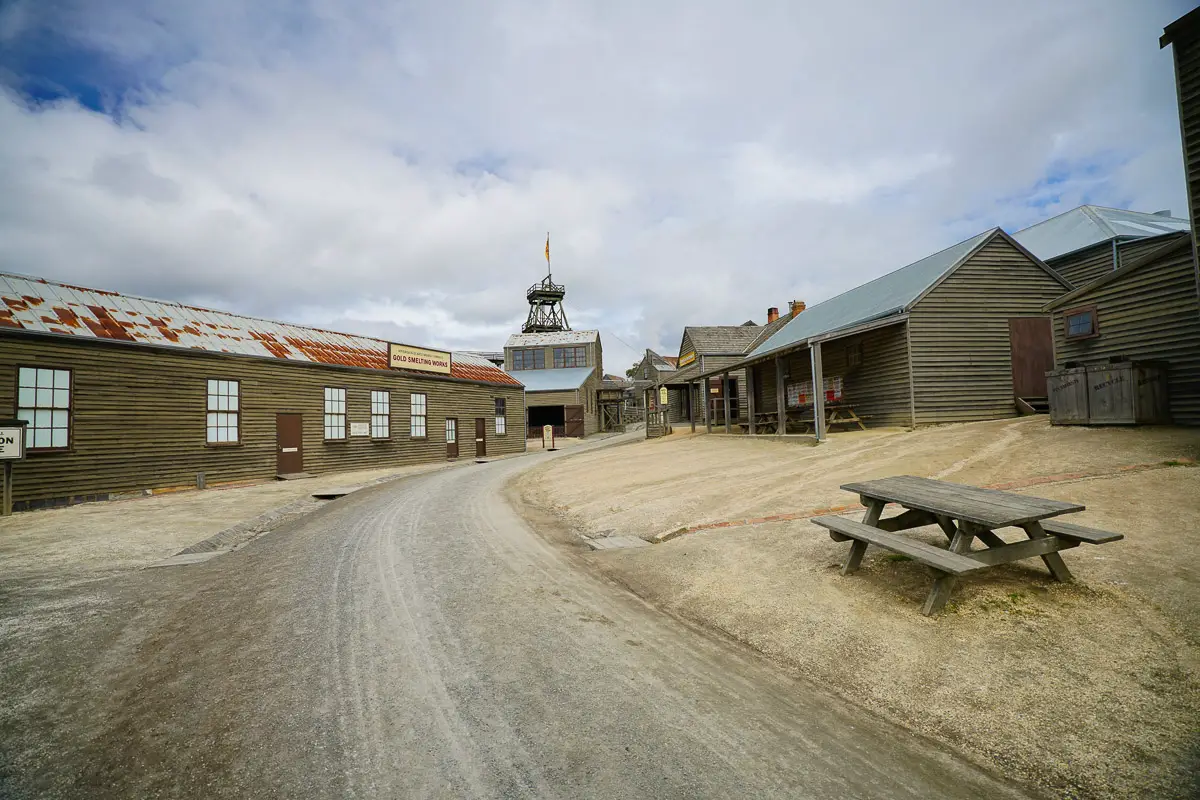 Where to Stay 
For families and group travellers, the most cheapest accommodation in Melbourne is to hit up an Airbnb. Apartments equal more space, usually feature a kitchen and washing machine, free Wi-Fi, and possible even a gym and pool.
If you've never booked an Airbnb before, I can assure you that once you've had your first taste - you'll never stop. For first timers, I'm offering $55 AUD ($40 USD) off your first booking when you sign up - simply use this link to sign up and book your first stay, and boom. Savings for days.
Take a look at my article on accommodation in Melbourne for all budgets to get a breakdown of how much it costs to stay in hostels, hotels, and apartments in Melbourne - and, I've even revealed how you can find a free place to stay in Melbourne. Say wut!?
Melbourne CBD
If you want to be in the centre of it all and have food, shops and inner city attractions at your doorstep - there's no better place to stay than in the Melbourne CBD. You'll find most of the inner city attractions, like, Queen Victoria Market, Parliament House, Federation Square, Chinatown, and the State Library all within walking distance. 
Search the best accommodation deals in Melbourne CBD.
Southbank
Littered with skyscraping apartments, Southbank is the creative hub of Melbourne, and a great place to base yourself if you still want to remain close to all the main attractions of the Melbourne CBD without all the crazy hustle and bustle. 
There's still plenty of attractions in Southbank itself, like - the Arts Centre, National Gallery of Victoria, DFO South Wharf, and of course, the Crown Casino Complex, where you'll basically find everything from restaurants and cinemas to upscale shopping.
Search the best accommodation deals in Southbank.
Fitzroy & Collingwood
For a unique experience, and to immerse yourself in a very real part of Melbourne's lifestyle - you can't look past the super hip suburbs of Fitzroy and Collingwood.
This is the Brick Lane of Melbourne, with street art to be found in every nook and cranny, some of the best coffee that your tastebuds have ever been graced with, fascinating bars, and amazing food - these neighbouring suburbs on the outskirts of Melbourne city are only a tram ride away.
Search the best accommodation deals in Fitzroy/Collingwood.
South Yarra
One of Melbourne's oldest and most affluent inner city suburbs, South Yarra is a hub for shopping, fashion and glamorous nightlife - it's the perfect place to stay in Melbourne for trendsetters, health nuts and fashionistas. 
Visit busy Chapel Street for brunch, retail therapy or a stellar night out, or check into the Prahran Market to shop from a large selection of gourmet foods and fresh produce. You can catch a tram or even cycle into the city along the beautiful Yarra River lined with lush parkland and beautiful views of the city.
Search the best accommodation deals in South Yarra.
Docklands
Nestled in the inner west of Melbourne, Docklands is a 15-minute stroll from Melbourne City with exciting attractions in its vicinity. Lined with restaurants and bars along New Quay Promenade, Docklands is the perfect place to stay if you enjoy peace and quiet with a breathtaking view of the waterfront.
Take a look at the Top 10 Things To Do In Docklands to get a better grasp of all the fun things there are to do in the area.
Search the best accommodation deals in Docklands.
South Melbourne
South Melbourne is known for its village Market, artisan vibes and specialised cafés. Home to the hip South Melbourne Market, this is another inner city Melbourne suburb that is known for its coffee, brunch, artsy feels, and just all-round top notch food culture.
Search the best accommodation deals in South Melbourne.
St Kilda
A short tram ride from the Melbourne CBD - this is the city's closest favourite seaside destination. If being in close proximity to the beach is a deciding factor for your stay, then there's no place like St Kilda.
With amazing food to be found along Fitzroy St and Acland St, a totally hip atmosphere, and a beach with a killer view of the city - this is where you want to reside if you don't want to be too far from the action of the city, but still feel like you're on holiday by the sea.
Search the best accommodation deals in St Kilda.
Where to Eat 
The cuisine you'll find in Melbourne is so incredibly diverse, you almost won't have to travel elsewhere in the world to find dishes from all corners of the world. 
Melbourne may not be as pretty as Sydney, but we 100% pride ourselves on making the most divine coffee, brunch and fusion food you'll find anywhere. 
No Melbournian will disagree when I say this - to experience Melbourne, you need to experience the foodgasm that is Chin Chin - famously known for its incredible takes on classic Thai dishes with a modern spin, yet still retaining authentic flavours.
Dishes you must try in Melbourne, include: the Soft Shell Crab Burger at any brunch joint, Nori Taco at Mr. Miyagi, Xia Long Bao and pork dumplings at Shanghai Street Dumplings, Chilli Scramble & Croissant Burger at White Mojo, French Toast at Kitty Burns, Lamb Ribs & Pork Buns at Rice Paper Scissors, New England Lobster Roll at Supernormal, and Korean BBQ at ChangGo.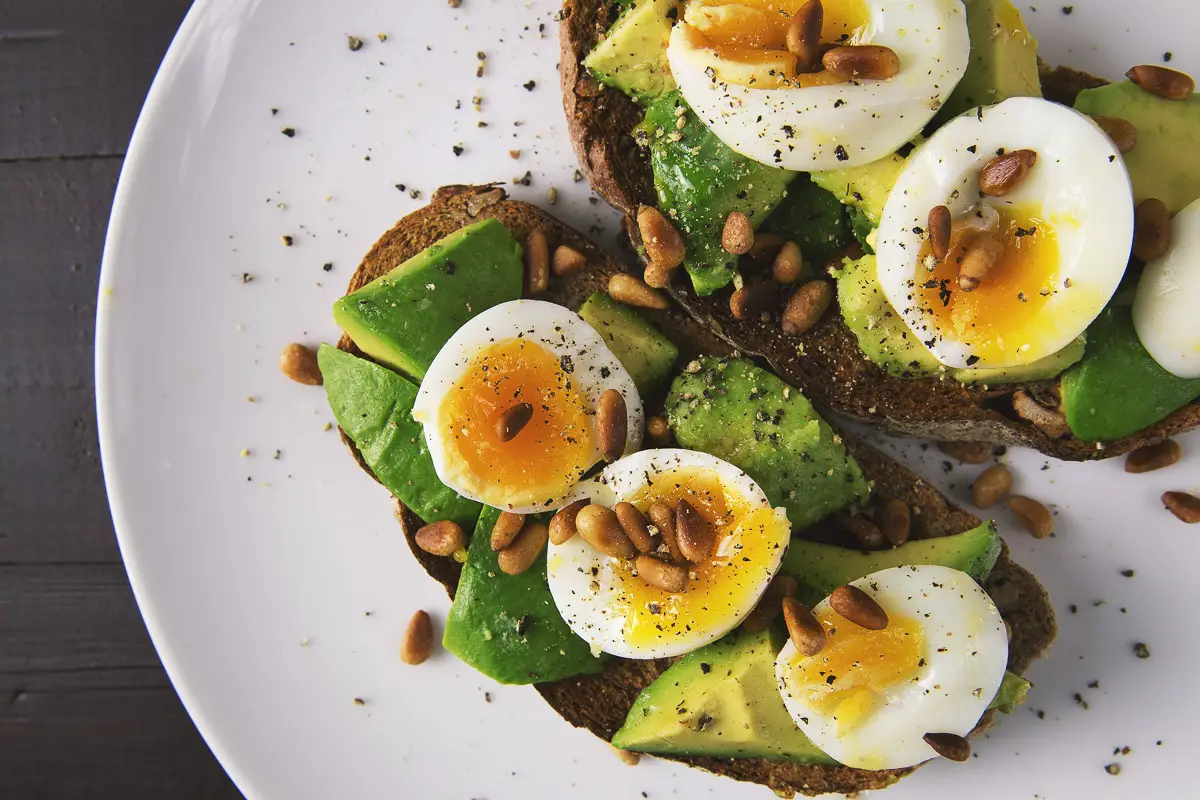 Unique Bars & Nightlife
Okay, I lie. Melbourne is not only known for her mouthwatering, absolutely delectable food scene - she is also home to fabulously themed underground and rooftop bars. 
Now, you may think I'm luring you to a certain death when I recommend Croft Institute in a dark and dingy alleyway that smells like piss and danger, but I'm not - I promise. You'll feel better about your fate as soon as you walk in and order a cocktail and notice it being served to you with a syringe. No, you're not going to inject alcohol into veins - you're going to drink your cocktail using your syringe.
Welcome to Melbourne where the mainstream art of life is frowned upon.
Melbourne is also known for its myriad of rooftop bars - summer or winter, this is the best way to enjoy the scenery and guzzle down beverages.
Pop by Naked in the Sky for an Espresso Martini, Spanish-inspired Tapas menu and panoramic views of Melbourne; have tea or cocktails at Madame Brussels, devour burgers and beers at Easey's inside a train compartment on top of a roof, imagine you're on a tropical holiday at Palmz Rooftop Bar at The Carlton or catch a movie at the outdoor cinema at The Rooftop Bar.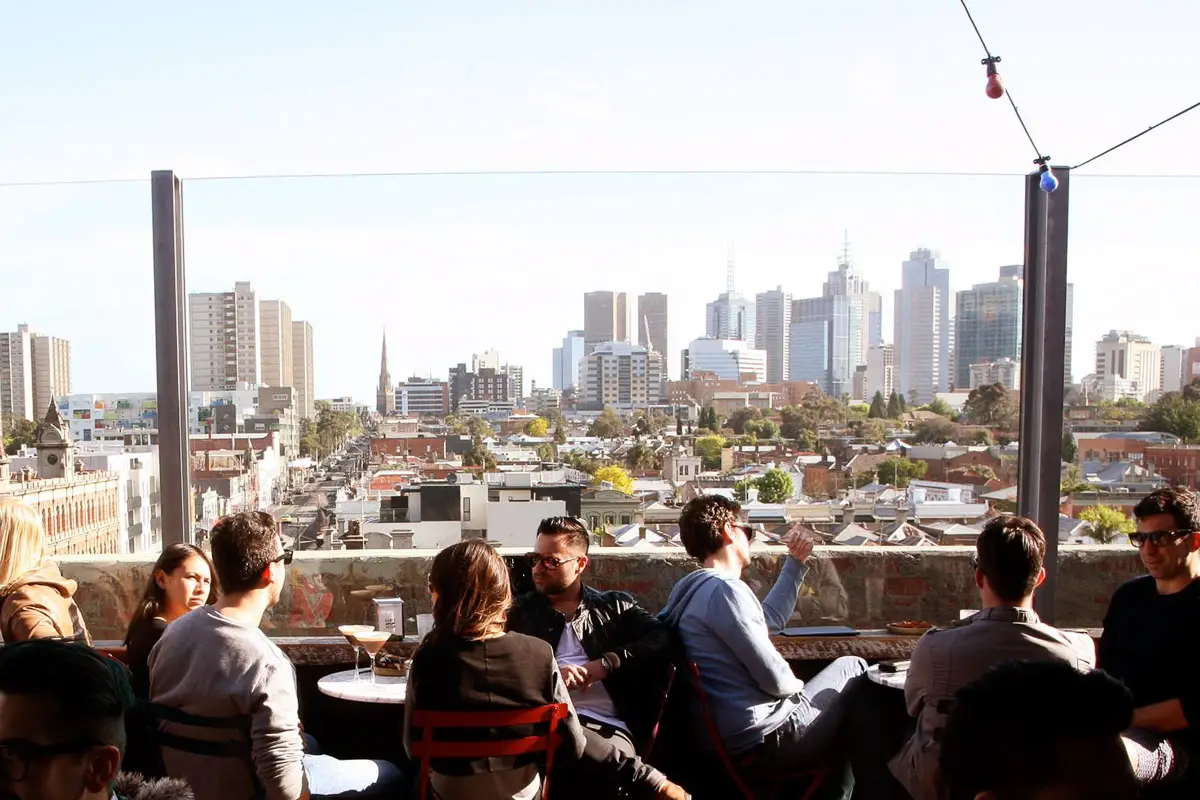 Where to Shop 
Incredible food, amazing bars, unrivalled nightlife, and an endless amount of attractions - what else could one want from the most liveable city in the world?
World class shopping.
And, Melbourne - once again - delivers. The best place to shop in Melbourne when it comes to budget diversity is, no doubt - the city. Stroll along Bourke St Mall for sportswear, international retailers, like Zara and H&M, as well as local Australian fashion brands. Wander into Myer or David Jones (Australia's prime department stores) and cross into Emporium Shopping Centre to find brands, like Uniqlo, Superdry, Topshop, and stacks more. 
Cross into Melbourne Central, from Emporium via the overpass bridge, which houses even more local and international big name brands - don't forget to take photos of Coop's Shot Tower, a 19th century heritage-listed National Trust building with a 20-storey giant glass cone built over it to protect the landmark from natural elements.
If you're up for a drive to the 'burbs, Chadstone Shopping Centre is an absolute must. Hailed the largest mall in the Southern Hemisphere, this place is what shopping dreams are made of. It's probably not possible to get through it in a day, so make sure you bring trackies and runners because making your way through is a fitness feat in itself.
Other esteemed shopping centres in Melbourne, include: Eastland, Highpoint, Westfield Doncaster and Northland.
If you're hunting for a bargain, then Melbourne's selection of factory outlets are a must-visit. DFO South Wharf in the city houses big brands - Nike, Adidas, Vans, 2XU, Bonds, Coach, and many more.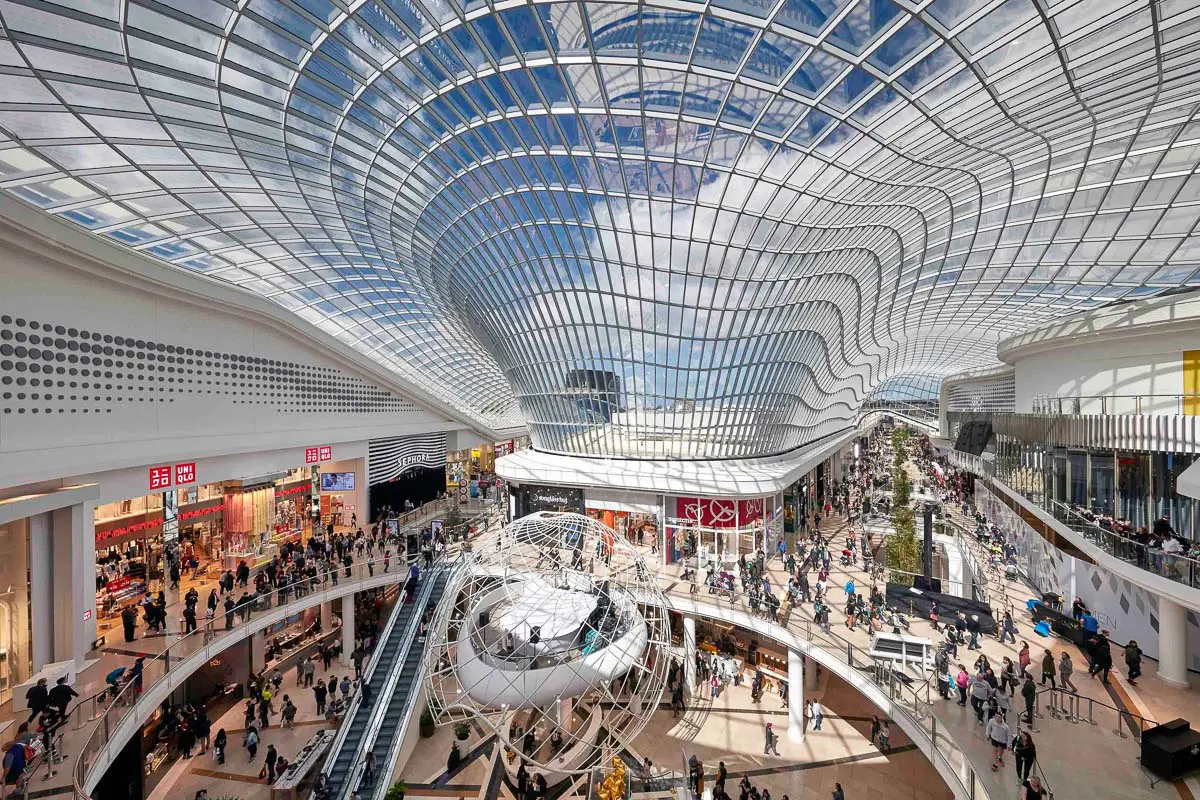 Getting Around Melbourne
Public Transport
If you're planning to stay in the city and venture only as far as the outskirts and inner city suburbs, then the tram or train is the most convenient way to get around. 
The coolest thing? Melbourne city has a 'free tram zone', which means that if you stay within this rectangular zone, you can ride the trams for free. Now, I don't know about you, but whenever I hear the word 'free' - I'm all over it like sauce on ribs. All the tram stops are labelled and have warning signs advising that you're about to leave the free zone, which means you'll have to purchase a ticket.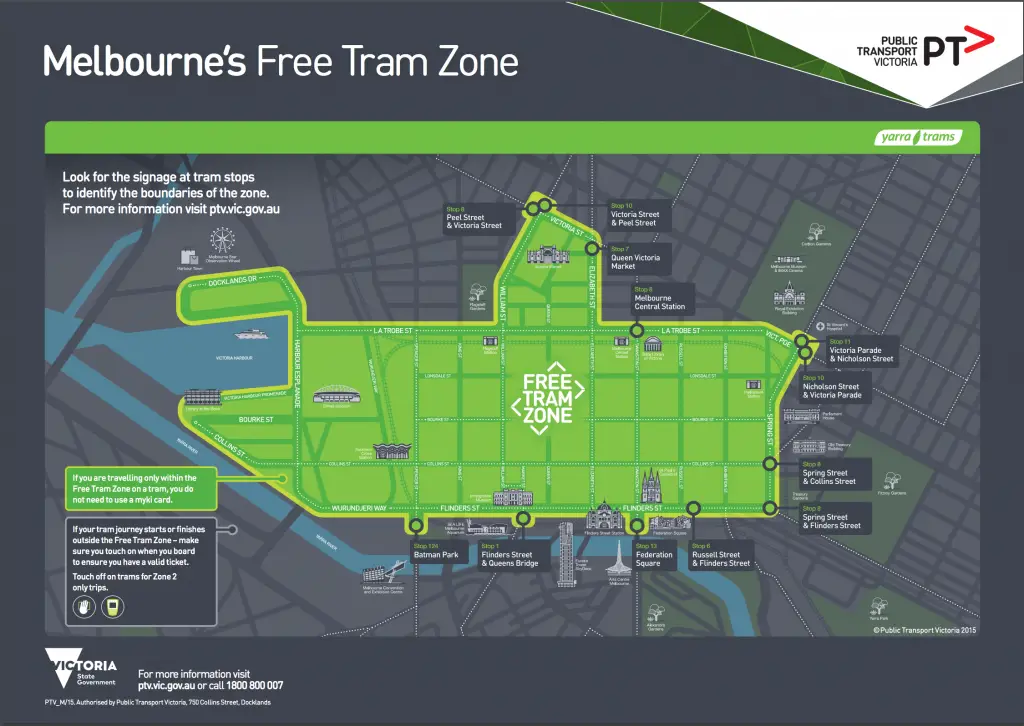 Buses and trains also make up part of the large public transport network in Melbourne, but first, you'll have to purchase a Myki card and top it up before you can get anywhere. It's pretty much works the same way as the Oyster card in London or the EZ-Link in Singapore.
An adult 2-hour pass will cost you $4.30 AUD ($3.40 USD) to top up, or you can purchase an adult 7-day pass for $43 AUD ($34 USD).
Uber
Like any other metropolitan city, the best way to get around in Melbourne if you're planning to venture into other suburbs - is Uber. It's way more cost-effective than taxis, and if the driver's super nice and looking to score good reviews, you'll even get a free bottle of water as part of the service. Winner, winner - chicken dinner!
Want to score a whole 5 buckaroos off your first Uber ride? Pop your Uber cherry and get $5 off your very first ride.
Taxi
Look, I feel for taxi driver - I really do. But, it's also 2018 and ride sharing is basically life. Like, why pay more? 
Taxis are expensive - everyone knows that. That's the sole reason why Uber was invented. But, if you must, I can assure you that taxis are everywhere in Melbourne city.
Taxi fares start at $4.20 AUD ($3.30 USD) in the daytime, but let's be real - you know exactly how quick that metre can tick up. Right? It's like, every time you look up at the ever-increasing metre, a piece of your soul dies.
Car Rental
If you've got heaps of day trips from Melbourne tee'd up in your itinerary, then you probably need to get yourself a car. 
Oh, and before we even start talking renting about cars, you should probably know what we drive on the left-hand side - which, means that the driver in the car sits on the right-hand side. Got it? Good. 
Kayak compares all the prices listed by car hire companies and suggests the best value for money you can get when it comes to renting a car in Melbourne.
O-Bikes
Yes, they're a nuisance and you might've seen the O-Bike dilemma we have here in Melbourne on the news, but I'm gonna put it out there. It's not the bike, it's the people. Not gonna lie, but Australians have a reputation for doing creatively dumb things when we're drunk. Hence, the O-Bike issue. 
If we were as well behaved as Europeans (excluding the Brits - 'cause that's where we get all our rowdiness from), there probably wouldn't be no dilemma.
Nevertheless, O-Bikes provide a great way to get around Melbourne's inner city - all you need to do is get the app and find an O-Bike.
Now can we agree that Melbourne's middle name is 'cool'? Tell me - have you been to Melbourne? What was your impression of my hometown?
Want more Aussie city guides? Take a look below.
Just so you know - this post may contain affiliate links, which means I earn a small commission (at no extra cost to you) if you purchase through these link to help keep Hangry By Nature running. Thanks for supporting the free content on this site (and my incredible sense of humour).