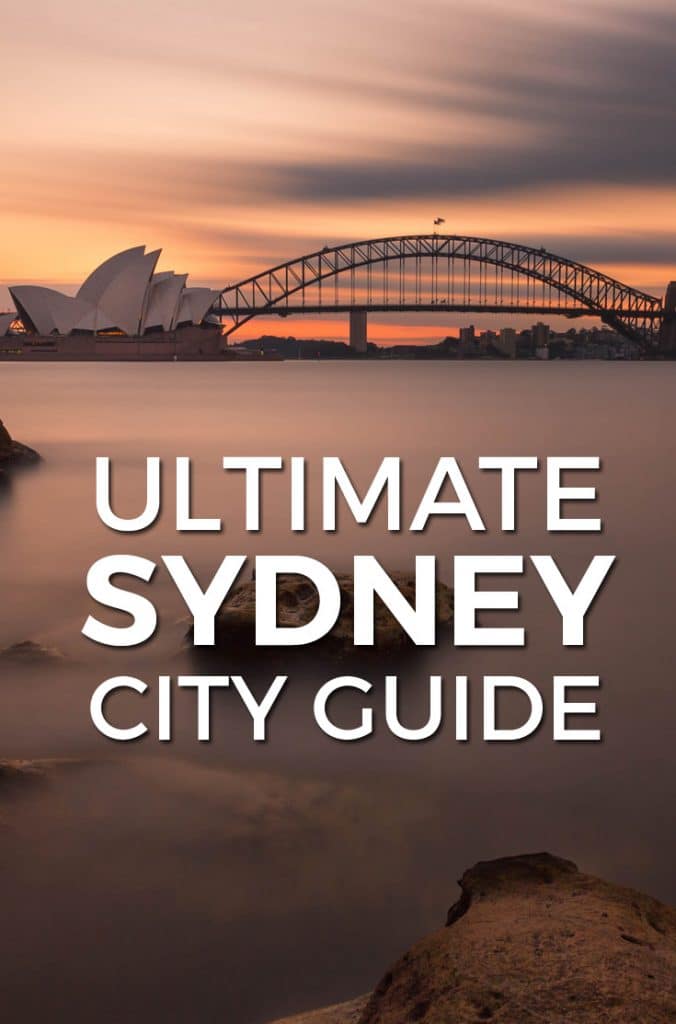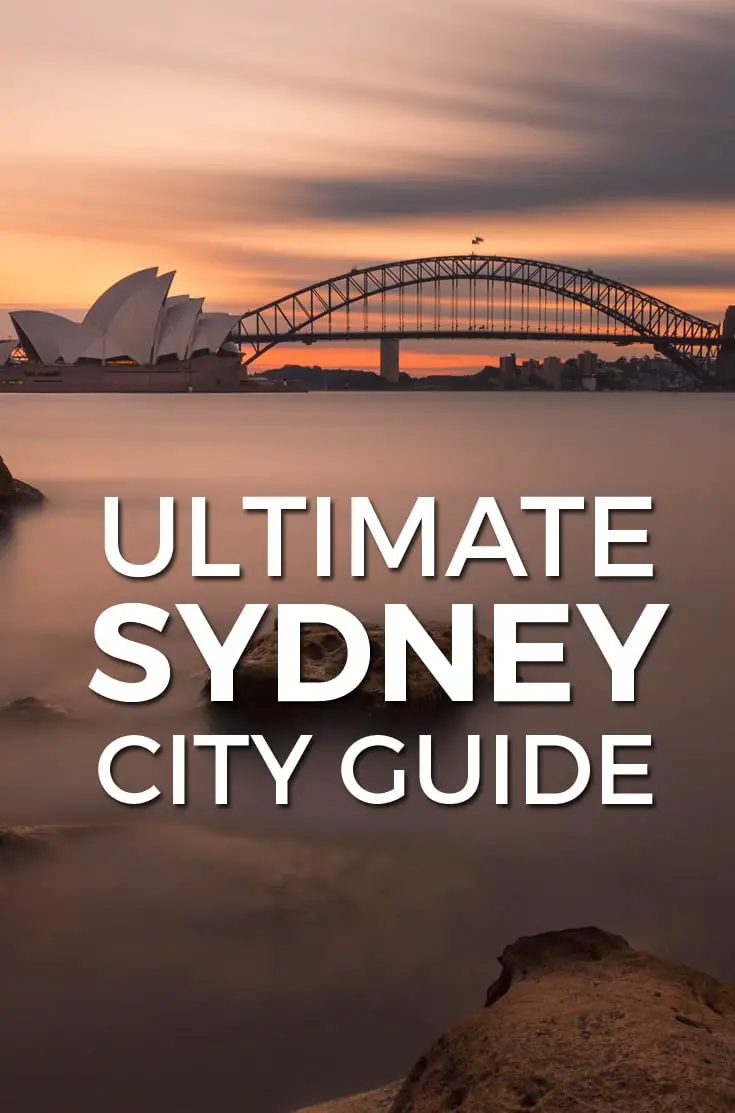 Top things to do in Sydney: what to see, where to eat & where to stay.
Ah, Sydney – there's no better city to kick start your great Aussie adventure. Many first time travelers to Australia hold the misconception that the country is one vast desert, with kangaroos hopping across road intersections and koalas hanging off traffic lights.
Well, we have all of that – but, contrary to popular belief, we also have large populous cities. Human civilisation exists too. And, no. Not everything is on a mission to kill you in this country. Although, I've had encounters with Huntsmen spiders as large as my hand, which I'd attempted to vanquish with a vacuum cleaner only to realise that the rod was too small to suction a spider of that size.
Anyways, back to the point.So, what's the first thing you do in Sydney when you arrive? Brunch, duh.
Us Aussies make a mean brunch, and even meaner coffee. We are the Italians of the Southern Hemisphere. Booya.
I'm a Melbournian, and I hate to admit this – as cool as Melbourne is with its laneways and Berlin-like underground vibes, I'm not going to front and deny that Sydney just seems to have it all. World class food, iconic landmarks, tip top weather, astonishing beaches, and… did I mention food?
Stopping by Melbourne? Don't miss this: 8 Breathtaking Places to Visit in Victoria.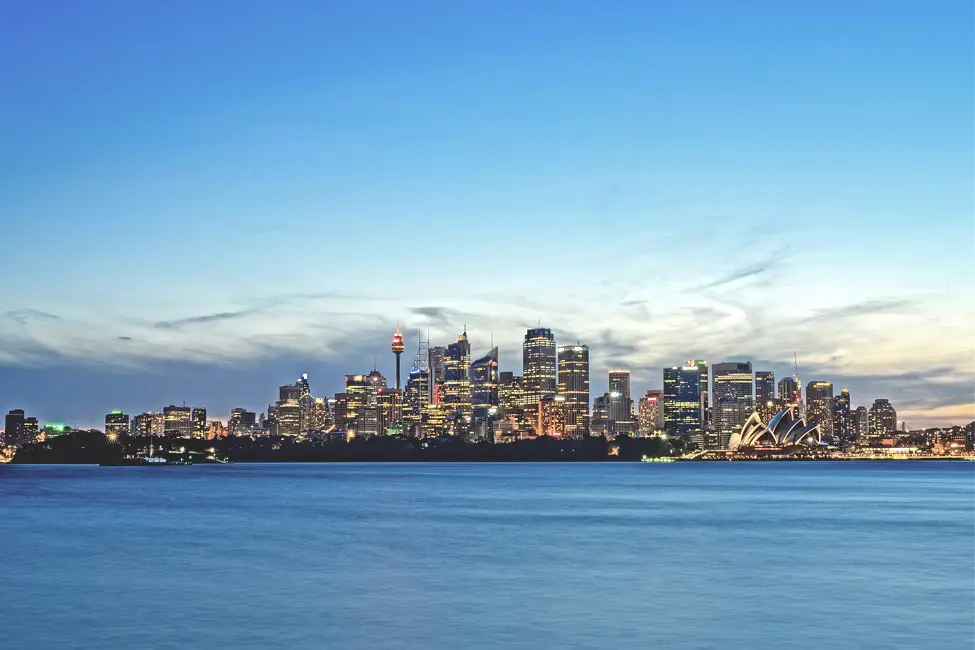 Things To Know Before Visiting
Currency: Australian Dollar (AUD)
Best time to visit: November-March (spring to summer)
Food to try: Anything brunch related, coffee, kangaroo steak, Nutella doughnuts, pavlova, lamingtons, drinking tea using Tim Tams as straws (legit the best thing ever)
Budget: Scrape up all your savings, this country will dig deep into your pockets.
Useful phrases:
"No" – Yeah, nah.
"Yes" – Nah, yeah.
"I'm full, thanks" – I'm stuffed, mate.
"Want to go for a drink?" – Let's go smash some bevvies.
Things to Do in Sydney: Top 10 Attractions
The hardest question you'll face on your travels to this vibrant and laid-back city is, "where the heck do I even start? There is a ridiculous amount of things to do in your Sydney itinerary for urban explorers and nature lovers alike. But, let's start with this iconic monument in..
Circular Quay
Guys, this is the postcard image you've seen of Sydney. It's where you snap cheesy photos in front of the Opera House and send it to your parents, catch ferries to Manly Beach or Taronga Zoo, soak up the views of the Harbour Bridge, or just simply sit back and have a cold bevvy at the Opera Bar and watch ships sail past.
This is also the port of embarkment for some of the largest and most luxurious cruise liners you'll find in the southern hemisphere.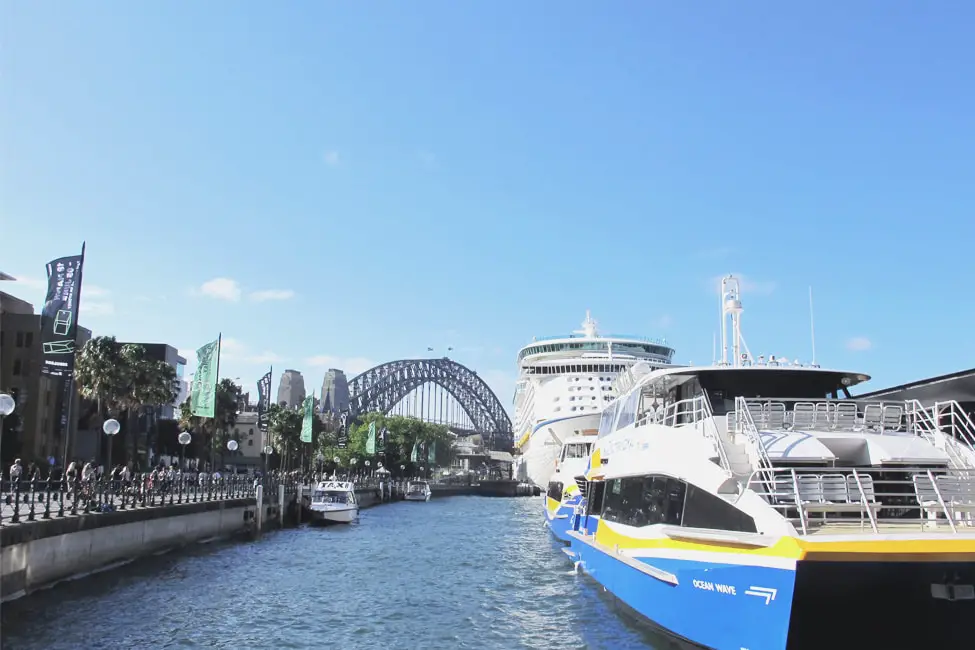 Chinatown
A trip to Sydney isn't complete without a visit to Australia's largest Chinatown. Soak in the unique architecture, buy some Asian treats from oriental grocery stores, and (most importantly) eat all the food at one of its many Chinese restaurants.
Chinatown was made for eating. Asians love to eat. I love to eat.
Start with the Chinese version of brunch, and get some yum cha in ya at East Ocean Restaurant, followed by lunch at Mamak for a taste of spice-licious Malaysian hawker street food. A few of the eateries in Chinatown operate until the wee hours of the morning, so you'll never find yourself going hungry.
Darling Harbour
Best done at night, view the glimmering night lights of Sydney's skyline whilst enjoying a romantic dinner at the Harbour's array of fine restaurants. Or, hit up a bar and watch street buskers perform from a distance, and observe locals and tourists sauntering past.
Alternatively, visit during the day, and unleash the kids into Sea Life Sydney Aquarium, Madame Tussaud's, or Wild Life Sydney to get your fix of marine and Australian wildlife, and get up close and personal to Australian icons in wax form. If you're a kidult like I am – you're guaranteed have a blast.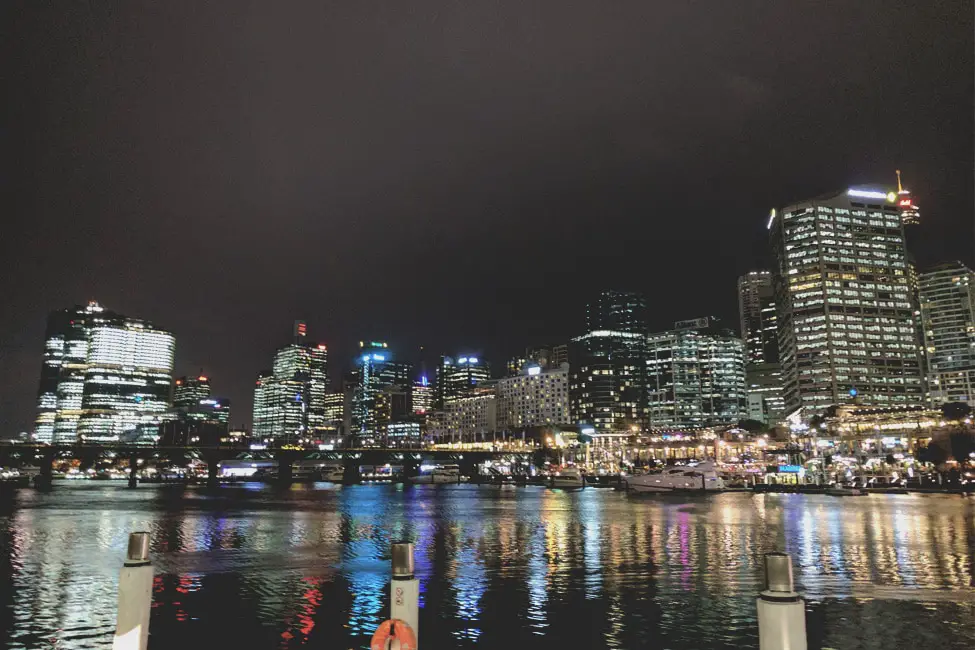 Queen Victoria Building
Located in the central shopping district of Sydney, the Queen Victoria Building is a heritage-listed landmark built in the late 19th century. Traditionally a business environment for tailors, hairdressers and florists – today, the building houses upmarket boutiques and international brand name shops.
Open from 9am until 6pm daily, take a stroll through the building or have a coffee break and admire the intricate Victorian architecture. Don't miss the Royal Clock displaying King John signing the Magna Carta to execute King Charles I, and, the Great Australian Clock exhibiting 33 scenes taken from Australian history.
Bondi Beach
As iconic as Bondi Beach is, like the Eiffel Tower is to Paris, the Great Wall is to China, Stonehenge is to England.. well, you get my drift – it can be completely overrun by tourists and locals alike on a warm day.
I mean, once you've battled the hordes of eager beachgoers, copped some selfie stick whacks from Asian tourists flailing them around wildly, and finally manage to find a free spot on the golden sand – you'll still have to clamber your way over sunbaking bodies to make it into the water.
If that doesn't sound like your cuppa tea, then retreat to the rugged shoreside and wander down the scenic Bondi to Coogee coastal walk to get your dose of ocean therapy, whilst simultaneously basking in the serenity of nature.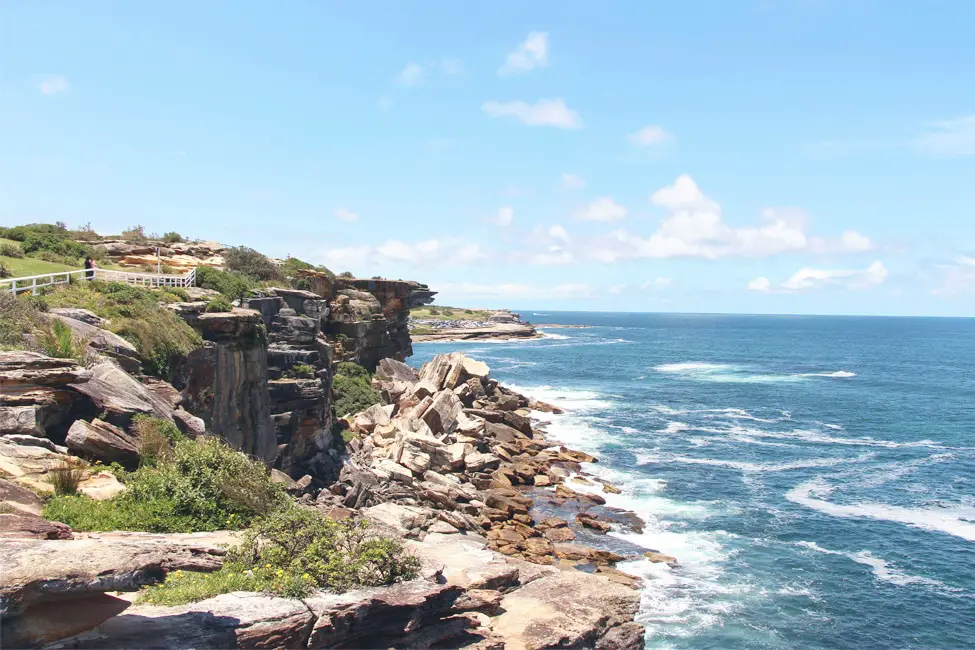 Hyde Park
It ain't no Central Park, but it certainly is the oldest public park in Sydney. If you find yourself needing to escape the hustle and bustle of the fast paced city life, then this centrally located park is a great little retreat.
Join the Sydney-siders on a sunny day – you'll find them all soaking in some vit-D on the lawns.
If you're on the lookout for some of the best free things to do in Sydney, then this is a great starting point. Duck into St. Mary's Cathedral and admire the high ceilings of Australia's longest church, or swing by the Archibald Fountain and snap a quick selfie with Theseus and the Minotaur.
Chinese Garden of Friendship
When you're in need of some Zen, or if you simply want to experience a slice of China in the land downunder, then this little oasis at the bottom of Darling Harbour is a must-visit.
Need inspiration to write your next poetry piece? Looking for a place to practice a new yoga pose? This is it.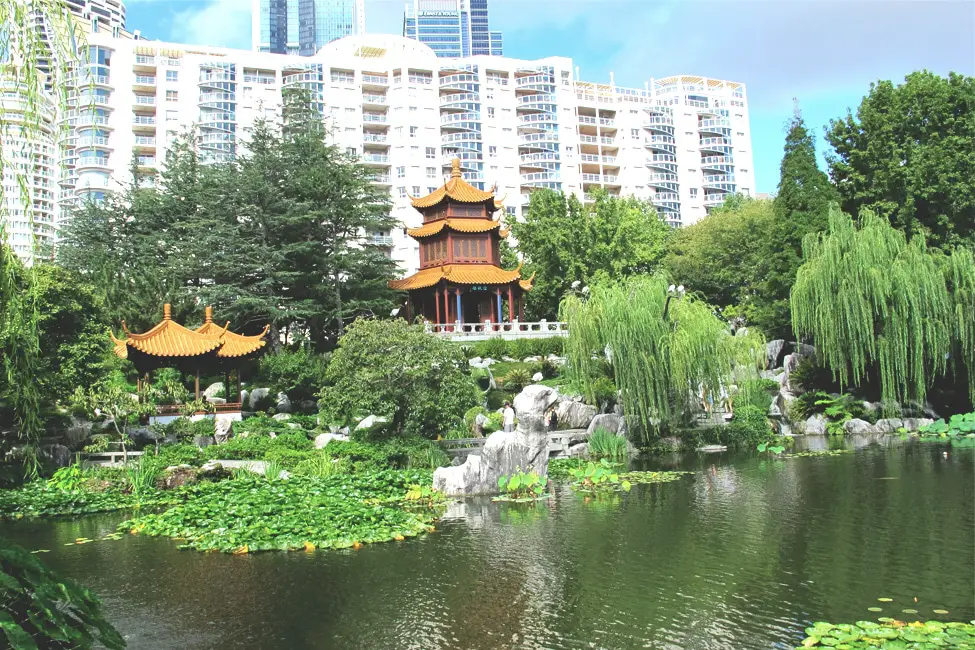 Fish Market
This is where all my folk hang. It's no secret – Asians love their seafood. When they hear $20 for a dozen oysters, they go batshit cray. Throw some king crabs and abalones in the mix, topped off with some lobster tails – you'll find them pitching up tents trying to turn the market into their home.
If freshly cooked seafood tickles your tastebuds, then you need to take a tram down from Paddy's Market and get some omega-3 in ya.
Manly Beach
Jump on a 20-minute ferry ride from Circular Quay to Manly Beach and explore Sydney's breathtaking northern beaches. Bondi may be Sydney's numero uno beach, but if you want to avoid the stampede of beachgoers and getting smacked in the face with selfie sticks, then nothing compares to Manly.
Spend the day sunbathing, or hire a boogie or surfboard and hit the waves – it's the best place to learn how to surf.
The pedestrian mall is packed with hip cafes, restaurants and ice cream vendors – you'll definitely be spoilt for choice when it comes to food. But if you're here for the all-Australian experience, then you need to get yaself some fish 'n' chippies from the Fishmongers.
More Ultimate Australia City Guides: The Brisbane Bucket List
Blue Mountains
If you've run out of things to do in the bustling centre of Sydney, then it's time to take a day trip to the Blue Mountains. Indulge in the endless blue horizon, capture stunning panoramas of the World Heritage-listed nature park, breathe in the eucalypt forests, and ride the glass-floored cable car suspended over a deep gorge.
A two hour's drive from Sydney, it's the ideal place to admire the native bushland, explore underground caves and climb impressive rock formations.
Get inspired and discover these 9 must-visit spots in the Blue Mountains.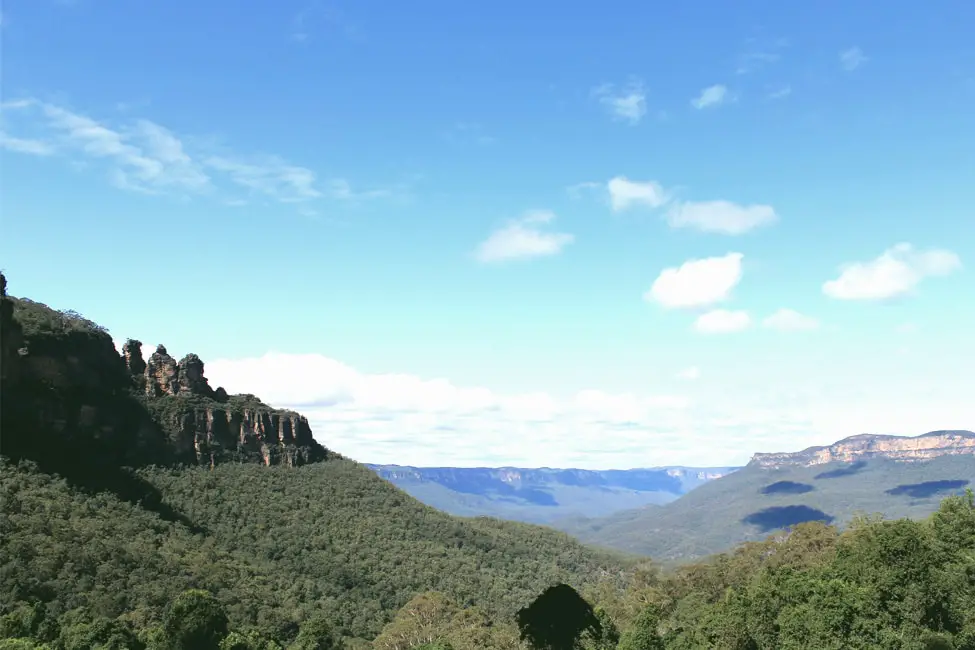 Taronga Zoo
You can't make a trip to Sydney without visiting the most scenic zoo in the world. Arrive by ferry from Circular Quay and take the cable car up to the entrance where your Taronga Zoo adventure will begin. Soak in breathtaking views of Sydney Harbour and get up close to cuddly cute animals from hopping Wallabies to cuddly koalas – it'll be a day spent in great company inside an amazing location.
You can even stay overnight in Taronga Zoo as part of the Roar and Snore experience. How cool is that?
Where to Eat & Drink in Sydney
It's a great big sin to start your weekend without a hearty brunch, and there's no better place in Sydney than the Grounds of Alexandria. Once a Four'n Twenty pie factory, you don't just simply eat there – being is an experience in itself. Get your camera ready and snap some pics in the enormous courtyard and organic garden where they have a farm-to-table policy.
Hit up Mr. Wong and indulge in Cantonese fusion cuisine at its finest to get your fix of mud crab, perfectly steamed xiao long baos and succulent roasted duck.
Catch the sun set over the Sydney Harbour Bridge over a few loose 'bevvies' at the Opera Bar, or head up to The Rocks to do some bar hopping with stunning views of the Opera House.
It's no doubt that Asian influence is visibly prominent all across Australia, and you won't find a better place to experience Asian culture outside of Asia than Sydney. Reminisce on Asian street food and hawker stalls at Spice Alley in Chippendale – the home of Kopi-Tiam – where four hawker-style diners serve up the best of southeast Asian cuisine below glowing lanterns in unassuming alleyways.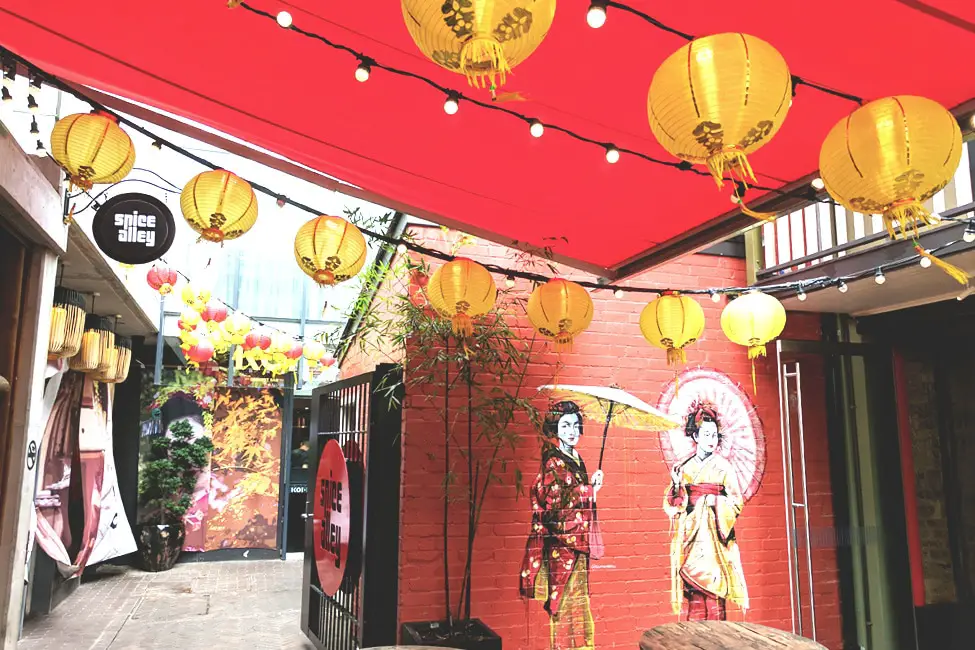 Where to Stay in Sydney
The best places to stay in Sydney are within the Central Business District, Darling Harbour and Circular Quay – the city is very much walkable, so basing yourself somewhere central is key.
If you want to be in the middle of all the action and find some of Sydney's best restaurants and eateries at your doorstep, the ideal place to find accommodation would be around World Square. If you're a sucker for views and want to wake up to all of the city's best sights, then book yourself a room around Darling Harbour or Circular Quay – but be prepared to pay the price.
Hotels
Ibis World Square – ideal if you want to be located centrally with all the shops, sights and eateries within walking distance.
Ibis Darling Harbour – open the blinds to incredible views overseeing Darling Harbour and Sydney's impressive skyline.
Intercontinental Sydney – for the utmost luxury seekers with mind-blowing views of the Opera House and Sydney Harbour Bridge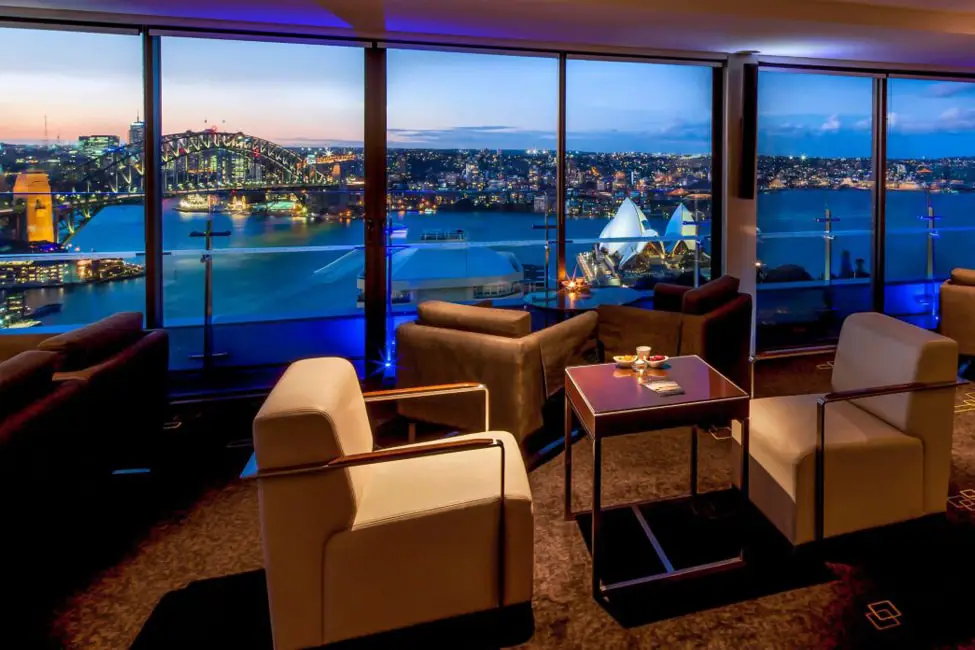 Townhouses/Apartments
Fraser Suites Sydney – located on Kent Street, smack bang in the hub of Sydney, you'll be closely located to the best places to eat in Sydney. Under 10-minute walk to Darling Harbour, and a casual 25-minute stroll to Circular Quay.
L'abode Darlinghurst – Ideal for families who are looking for a quiet retreat from the hustle and bustle of the city, yet still want to be located within walking distance to the city. The place accommodates up to 6 guests, and is located in a quiet, historic laneway with European vibes.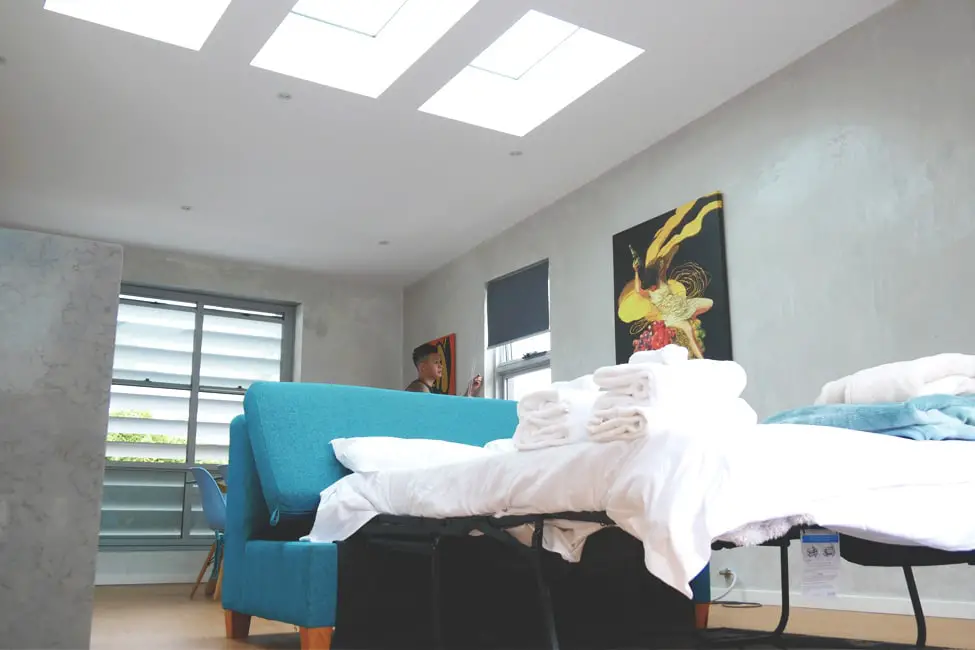 Planning a move to Australia? A Guide To Moving For Families
Looking to live it up a little? Take a look at these luxury Sydney Airbnbs that ooze opulence with killer views to match.
Getting Around in Sydney
No bike? No worries. A great way to get around and see the photogenic city and coast of Sydney is to get yourself a bike and start cycling. You can hire a bike and go on your own adventure, or join a tour and make new friends while seeing the best of what the city has to offer.
The next best way to get around without breaking the bank is the almighty Uber. Taxis can get pretty pricey, and hey, they don't offer a bottle of water like you Uber driver does. Use my code tinap2843ue to get to your first Uber ride for free.
Australia isn't exactly known for its great public transport system. In fact, we are probably notorious for having one of the world's worst when it comes to punctuality and functionality. But if you must, the train is a decent way to get around.
Alternatively, you can jump onboard the big red Hop On Hop Off Bus that you're so used to seeing in every other major city in the world and see all of Sydney's sights from the open deck on top.
Uncover more of the best of Australia below:
Have you been to Sydney? Let me know if there's something vital I'm missing!
Just so you know – this is a sponsored post, but all opinions are, as always, my own. Muchos Gracias for stopping by and supporting the free content on this site.