So Melbourne did a Melbourne, and out of the depths of a seemingly endless, dark and dreary winter, she gobsmacked us with a 27° C day out of the absolute blue – no one bloody saw it coming. Mother Melbourne (our bitch of a weather Goddess) "turnt" shit up and she was kind.
And so we all came out of our hibernating shells, since this glorious day just happened to fall on a beautiful Sunday, any person in their right mind would've driven out and basked in some much-needed sun rays.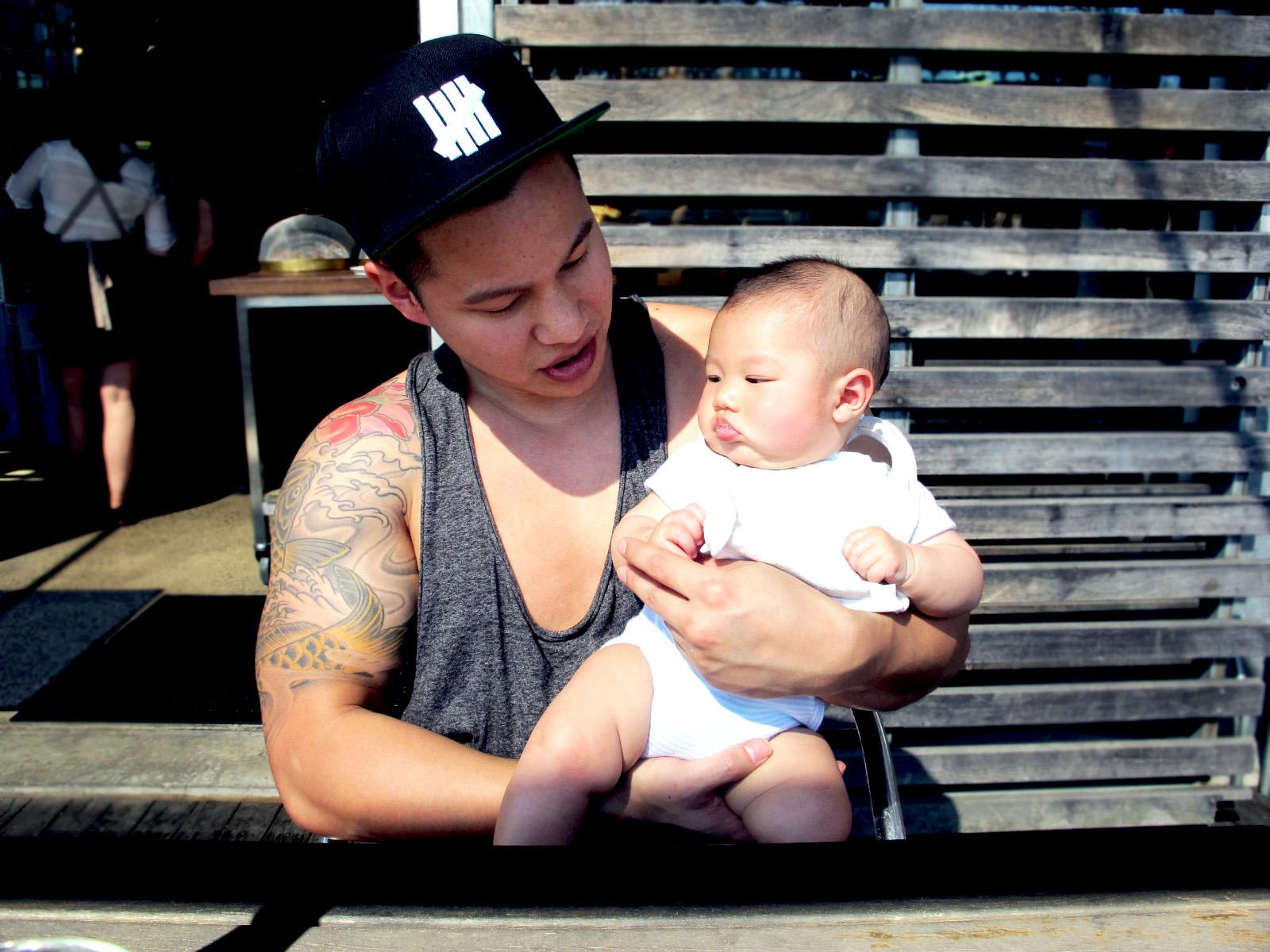 If you're wondering what day trips Melbourne has to offer on a sunny day with only half an afternoon to spare, I would highly recommend a drive to the Yarra Ranges. It's only 50 minutes from the CBD and has an abundance of activities for the family to offer.
Our little poor chubba bubba shot out onto this Earth in the depths of winter, in probably one of the coldest years in history . He didn't know what warmth was other than his mother's womb. With this knowledge and sense of sadness for his disposition thrust upon me, I knew I had to make a change. So we made way for Healesville for sunshine and noms.
We intended to hit up a winery, but with no knowledge of any recommended ones to go to, and the piercing thought in the back of my mind that a flippin' slice of hipster gluten free, activated charcoal organic sourdough bread baked with bee pollen or some other crazy fad, coupled with some hummus dips 'n shit would cost me 15 buckaroos, I swiftly changed my mind, and as classy as the family we are – we swerved into McDonald's. Winery fine dining dreams crushed. Oh well. Dat BigMac doe.
Filled with satisfaction, BigMacs, and a hint of post-meal regret, we drove onwards into the deep east of country Victoria. Still not really sure where we were going, but, whatevs. It's the journey that counts, right?
What to eat in Healesville with a 4-month old baby in tow
We decided against visiting Healesville Sanctuary, because the last time we visited, it was more like an Asian tourist sanctuary – fobs waving their peace fingers around and screaming ecstatically at everything from koalas chewing on eucalyptus leaves to emus trying to assault them with their beaks cos they weren't offering any legit food; just their damn peace fingers and camera flashes. And I think I would rather spend my hard-earned thirty bucks on three BigMac meals than on a single entry ticket.
After a quick Zomato search, we winded up at The Innocent Bystander (now called Giant Steps) – a brewery, winery, pizzeria – Italian all-in-one. Perfect, I could totally eat again, it's only been 40 minutes since I shoved a BigMac down my belly.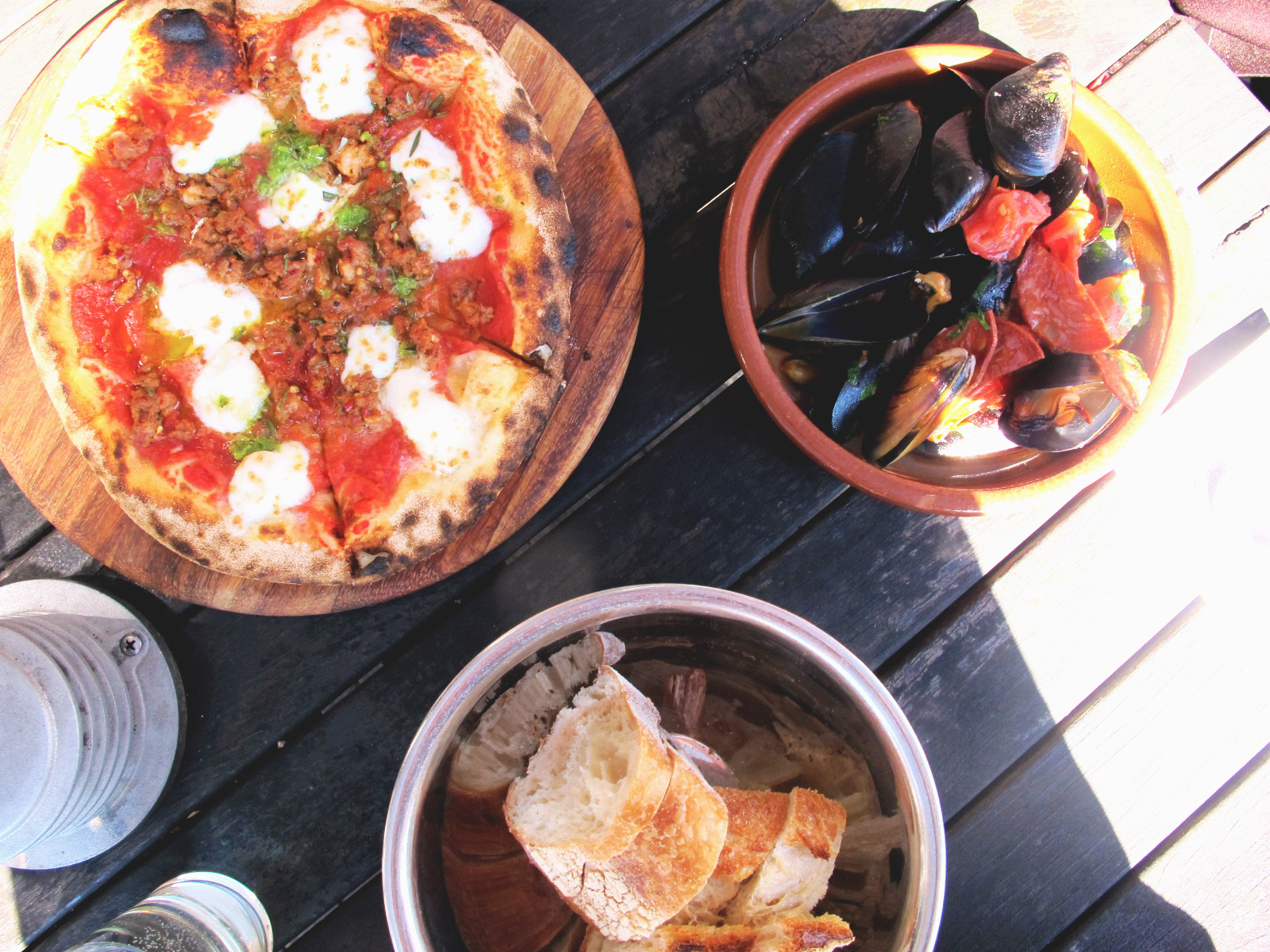 Marching in, our tastebuds ready to be delighted once again, Flo decided to release a nuclear-level shitbomb in his nappy. We literally bolted back to the car, threw him into the boot cos we had nowhere else to change him, only to find that this nuclear shitbomb had leaked through all his clothes and was trickling down my arm. Thank fuck I can't smell or I would've projectile munted into the trunk.
If you still have an appetite after reading this, I would highly recommend the Spicy Pork Sausage pizza and Mussels in Red Wine Tomato Sauce (when in season). Mmm.. god damn deliciousness. I even ordered a cider because screw abstaining from alcohol due to breastfeeding. Mumma needs a drink to accompany these damn fine mussels.
Rest, digest and trek down to the Maroondah Reservoir
Not really sure where we were headed next, but after ten minutes of aimless driving, we stumbled across the Maroondah Reservoir. Phew. I was hoping we didn't drive 60km out of Melbourne just for a stinkin' shitbomb, mussels and some pizza.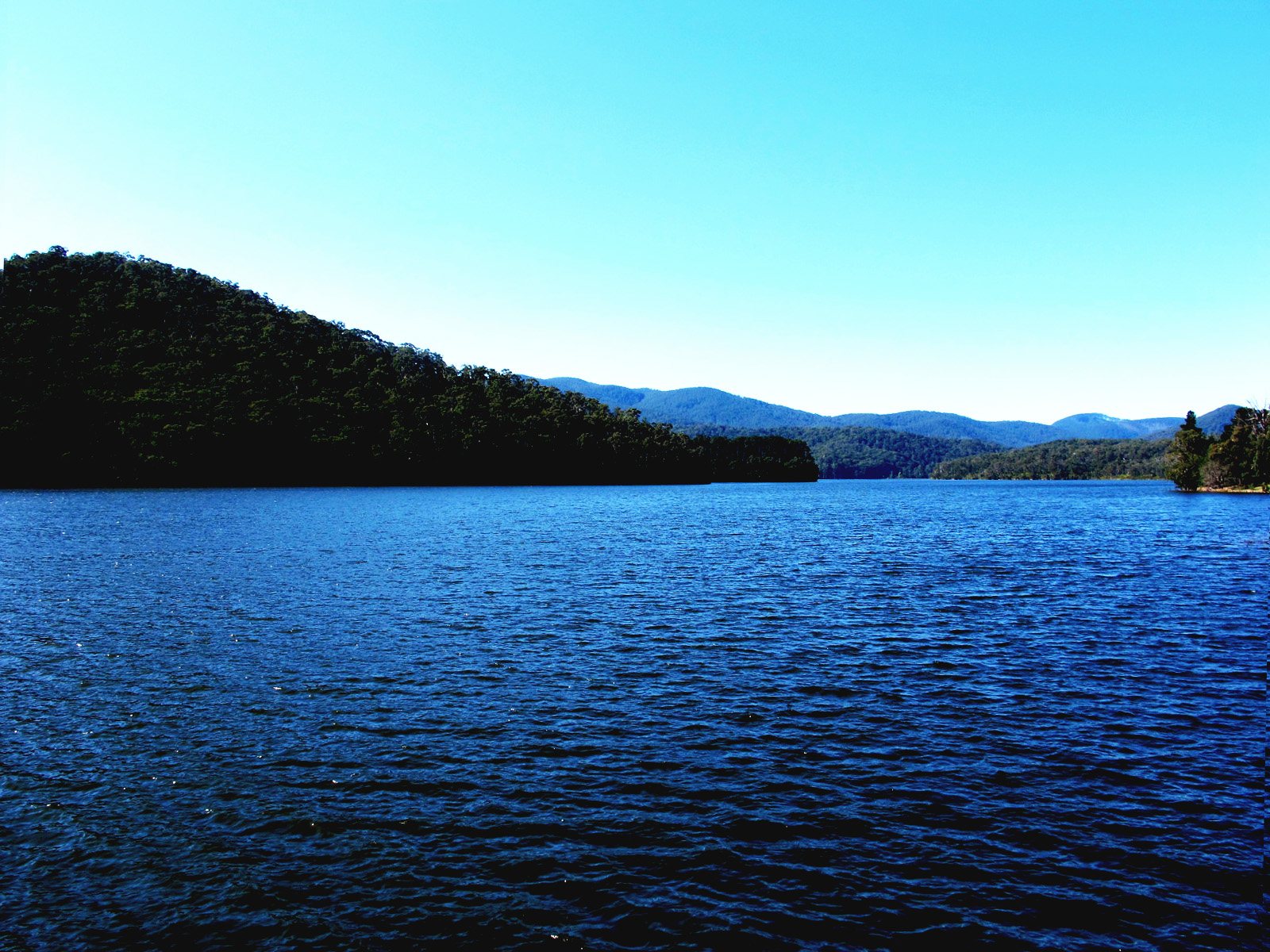 With very little expectations, might I say, that this water reservoir is actually quite the picturesque little gem. I was genuinely impressed. Not that I had seen any other reservoirs to compare but when you think water reservoir, you don't exactly have high hopes of awesomeness.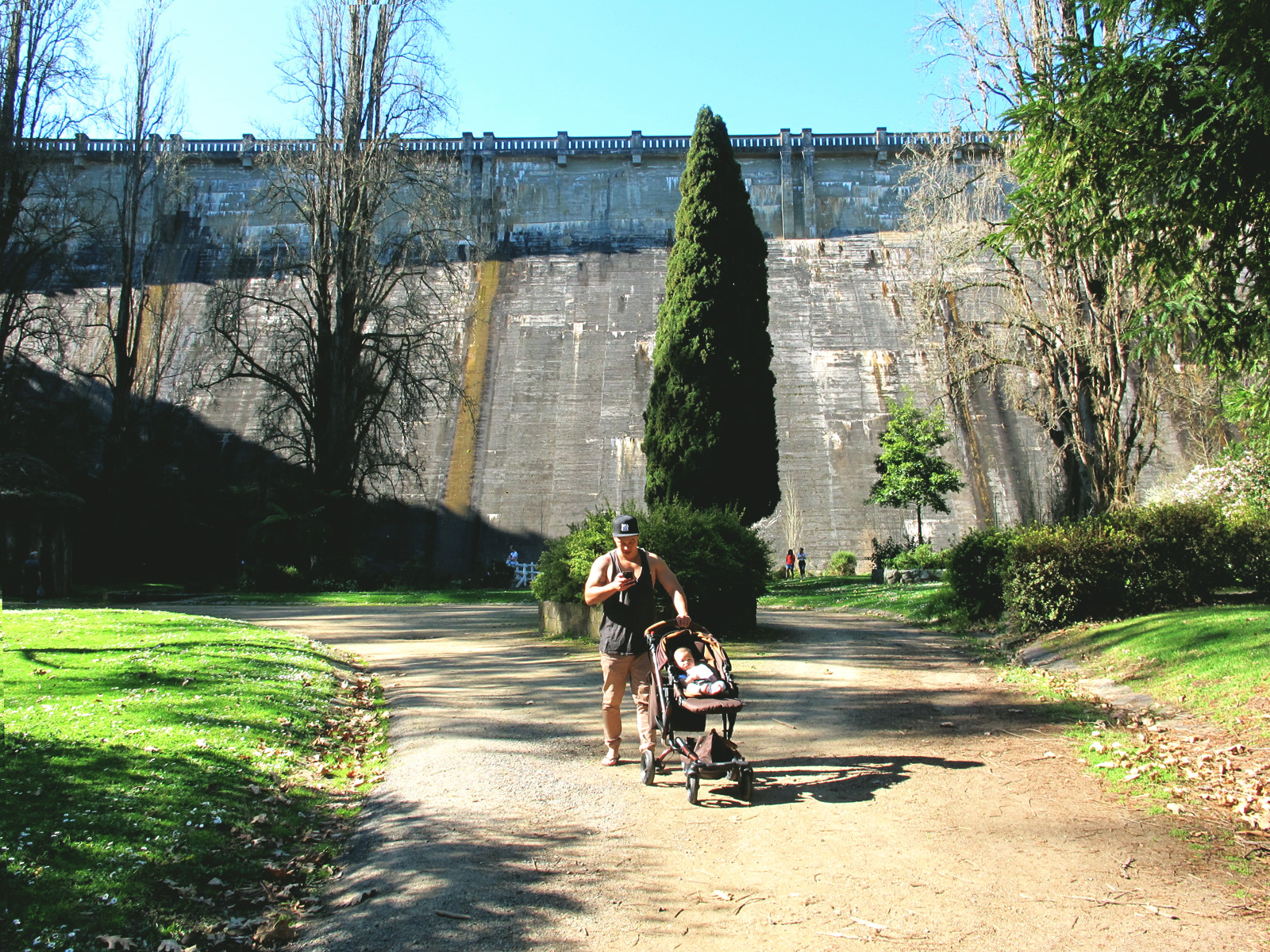 So, if you're popping past Healesville one fine Melbourne arvo, be sure to do a quick detour to this panoramic reservoir and park. As per my profound expertise in all areas of life, I would recommend crossing Healesville Asian Tourist sanctuary off your list, save $30 a head and spend that hard-earned money on food… and some more food.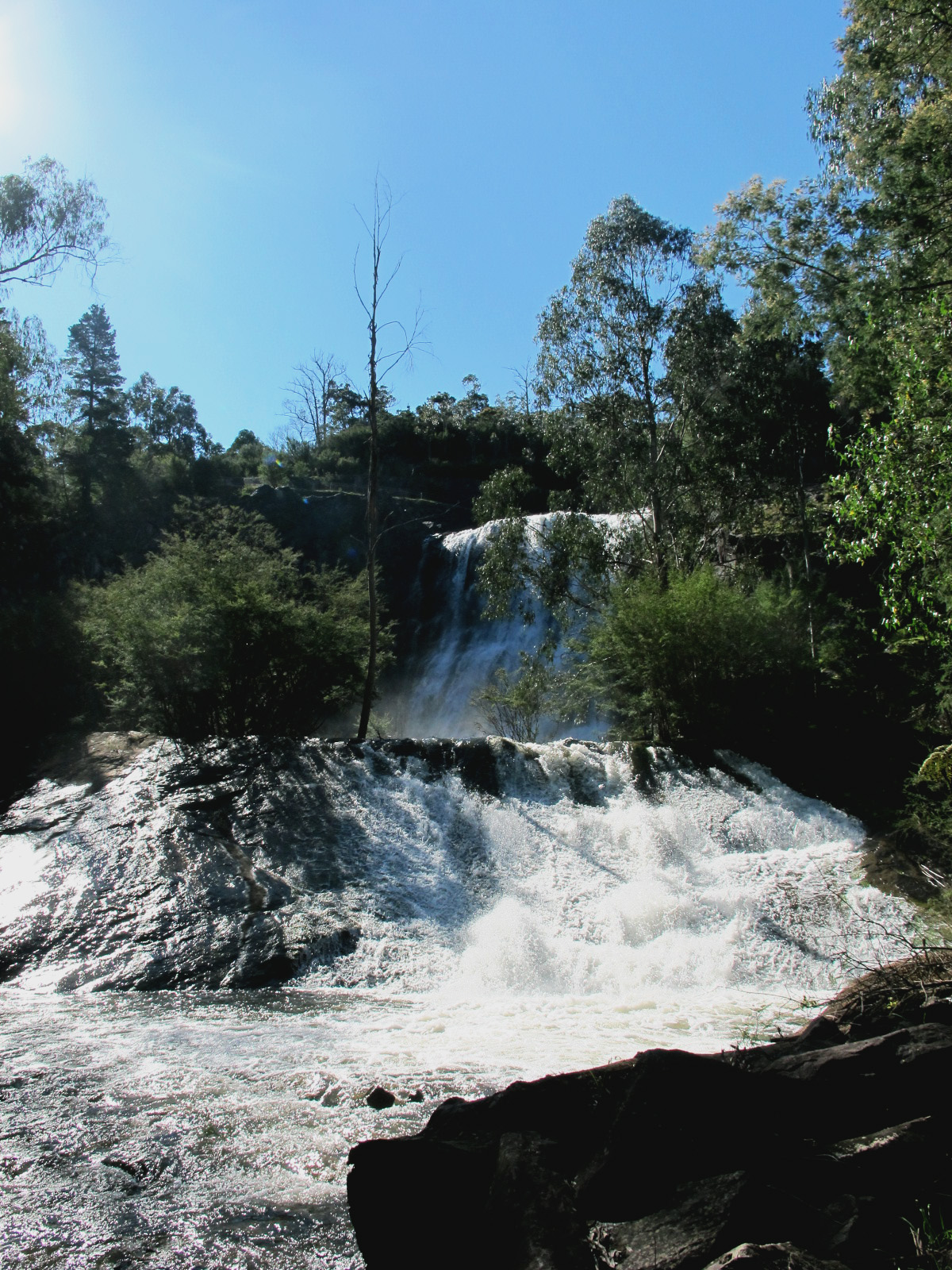 So that was our quickie not-so-adventurous half day outing to the Yarra Ranges with the family. I am so down for insider tips on what else there is to do, aside from wine tasting (getting blind drunk with a baby in tow is unfortunately frowned upon) and being an annoying Asian tourist in the Sanctuary. What's your experience? Any hidden gems you would like to share with my awesome self?
FREE DOWNLOAD: OUR 30 SECRET TRAVEL HACKS FOR KIDS