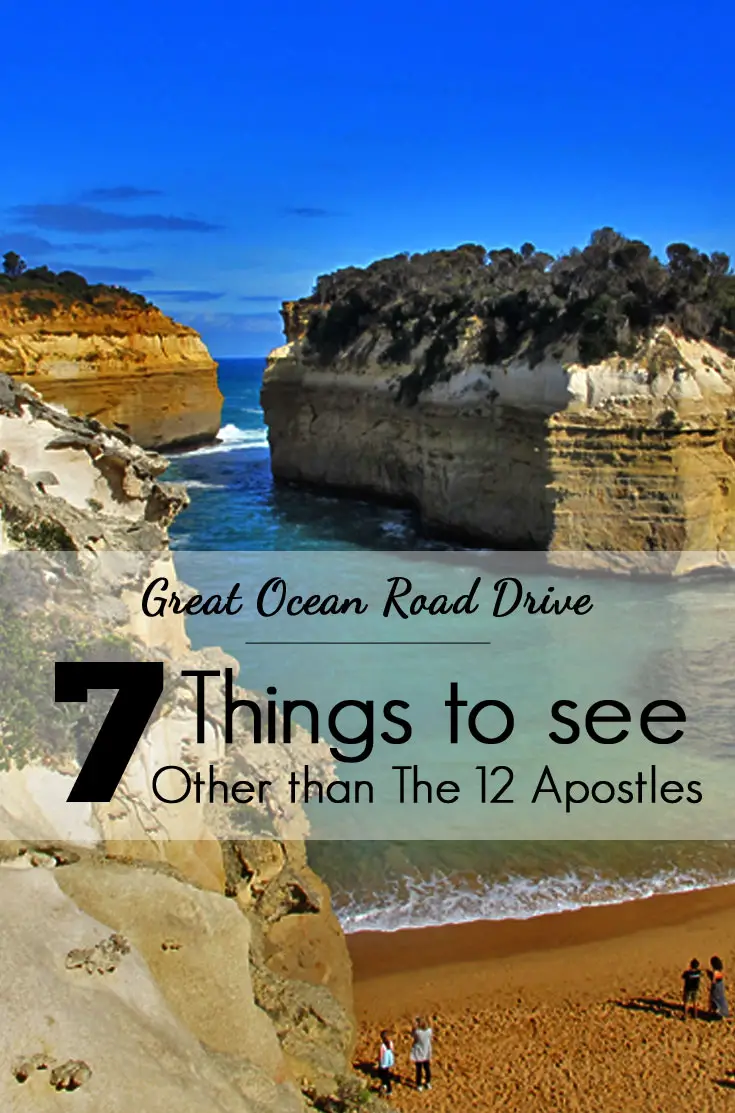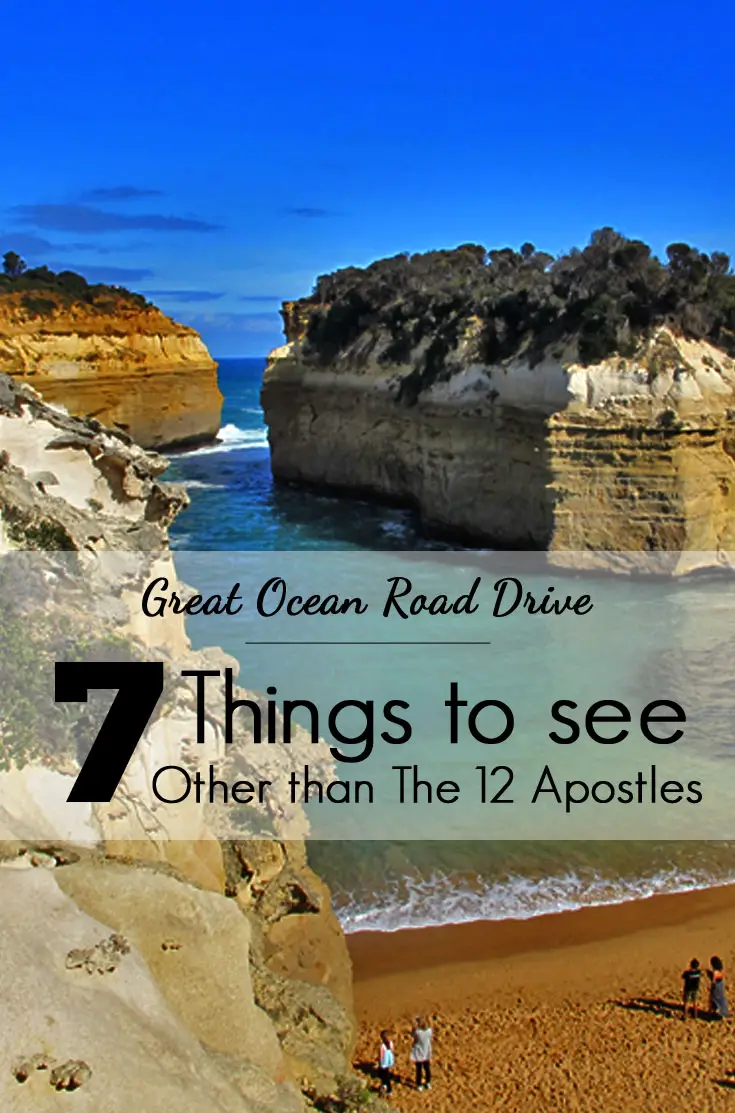 The Great Ocean Road drive is, arguably, one of the best attractions in Australia. It's the perfect adventure if you're longing for a city escape or a family trip. 
The 243km drive will have you travelling past the one of Australia's best known surf beaches, the Otway Rainforest, stunning cliff edges, and of course, its best known attraction - The Twelve Apostles.
If there's one piece of advice you can take from this, it's that there are an abundance incredible sights along the way that you MUST NOT miss. The Great Ocean Road drive is not just about dem apostles. Don't get caught up in the hype. I mean, it's kinda nice and all, but I'm pretty certain that most people who have visited, left disappointed to some extent, and that's mainly due to the hoards of tourists you're trying to weave past and attempting to get a photo without twenty photobombs.
As per our itinerary, we decided to drive directly (with a brunch stop in Geelong) to Warrnambool instead of starting from Torquay, because well, YOLO. I pride myself in doing things in reverse.
You can check out the route we took here - allow yourself at least two full days for this itinerary (especially if you have a baby in tow like I did).
So without further ado, I present to you my two cents of the 7 best things to do on the Great Ocean Road.
1. Geelong
Or Geetroit, as the locals would call it, is a port city 75km southwest of Melbourne. Not quite part of the Great Ocean Road, but so worth the stop for a decent brunch experience. Like I always say, you haven't been to Australia unless you've brunched here. The city's nice too. But I just came for the food.
Drop by Box Office Café on a sunny day and bask in some sunshine - the place is housed inside an old shipping container, with a built-in sandpit on the back deck, perfect to dump the kiddos in while you sip away on your flat white and get some delicious food in ya.
2. Hopkins Falls
I don't even know how I came across this, but the only reason it was on our itinerary was because my Dad was visiting from Germany and desperately wanted to see a waterfall. It's not like our country is known for waterfalls or anything, so Idunno what guidebook he found this info in, but I did as he wished and found the most random waterfall that just happened to be on the way.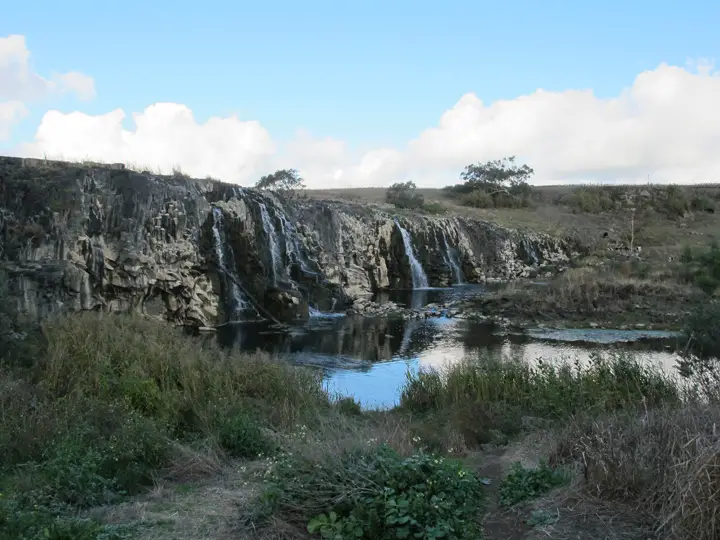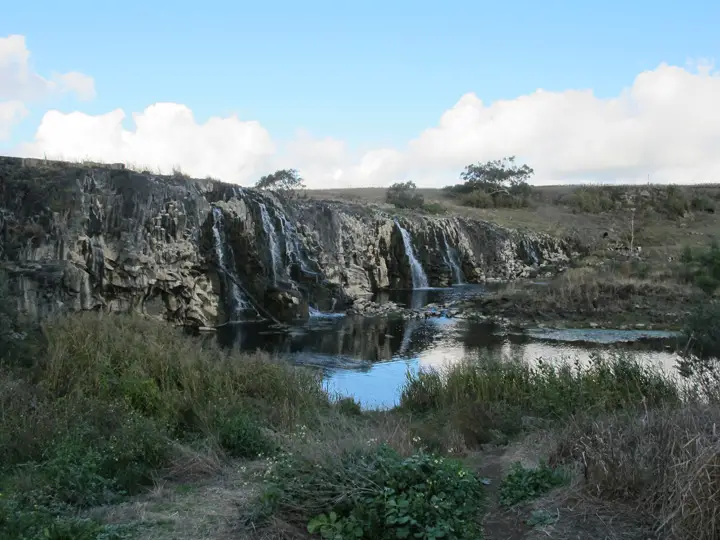 Now don't get excited, it's nothing wow, but if you're headed for Warrnambool via the A1 highway from Melbourne, it's worth the 10-minute detour to stretch your legs after a long drive and get your camera warmed up for the snaps that are about to come.
3. Warrnambool
Such a quaint, picturesque little coastal city - perfect for raising a family or if you've had enough of the fast city life, it's a great place to escape to. One thing that's stopping me from packing my bags and moving to the 'Bool (do they even call it that? Idunno. But I am.) is the lack of good food. I mean, Warrnambool please, step up yo food game. This bitch needed a foodgasm but didn't get one. In fact, my post-meal regret was so intense, that I vowed to return one day and open a damn restaurant myself. 
We booked the cheapest room available at the time that would fit three adults and a baby. If you're only staying a night or two, I can highly recommend Mid City Warrnambool. It's clean, close to town, had all the facilities we needed, and even had a Nespresso machine. YAS. 
So if you're planning to drive down as far down the GOR as the 'bool (don't think anyone says that but that's what I'mma call it), then make sure you visit the following sights:
Breakwater Rock Pier
The Warrnambool Breakwater was constructed in the 19th century to protect the harbour and its thriving deep sea port. Today, it's pretty much one of Warrny's icons and a hot spot for fishermen.
History aside, we had a ball hopping around the rocks, snapping pics, and doing whatever yoga poses our minds could conjure. We pretty much had 'Asian tourists' written all over us.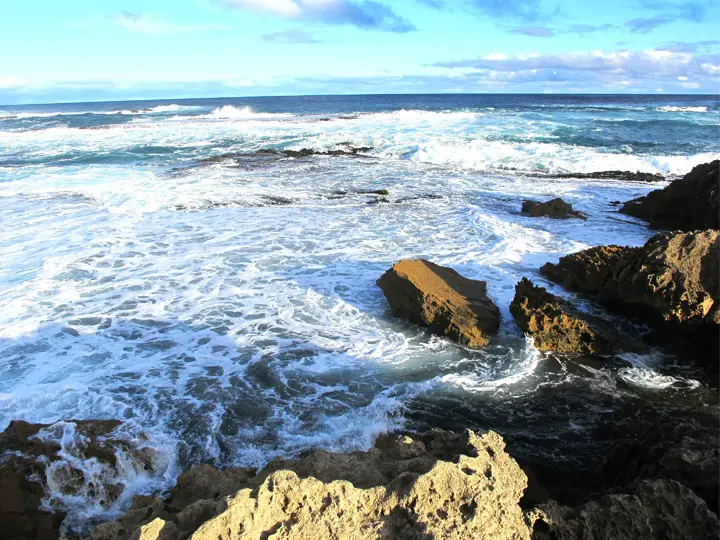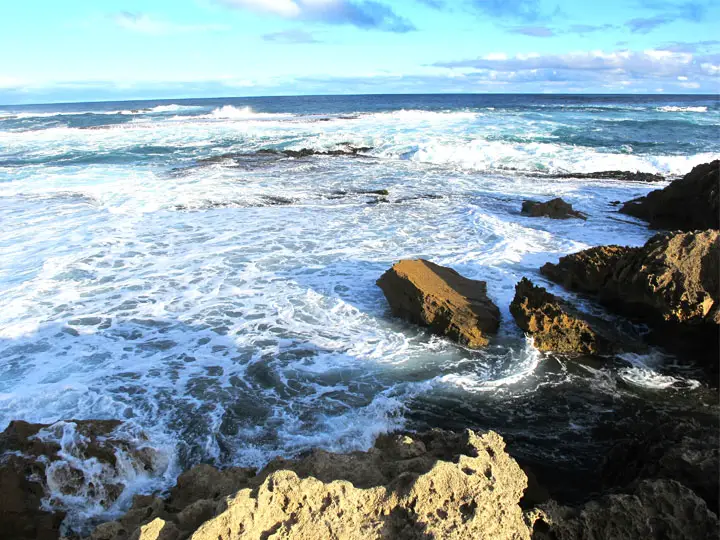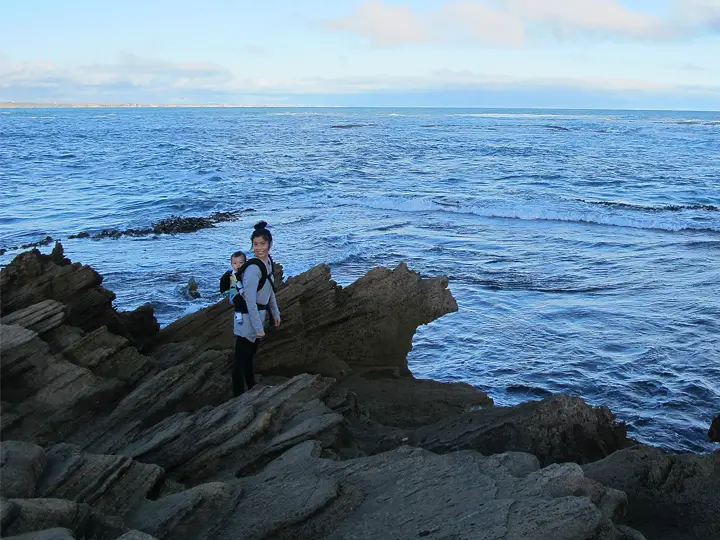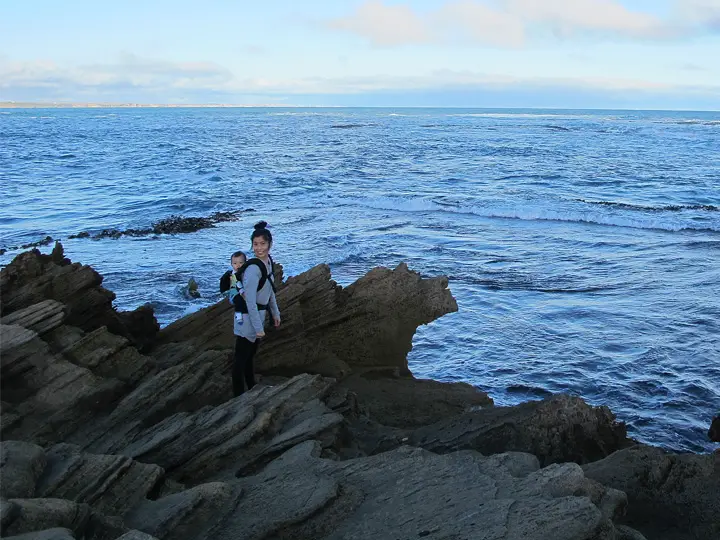 Pickering Point Trail
An easy, scenic 3km walk best done at sunset for impressive views of the coast and Merri Island.
Not gonna lie, we kind of just hopped on the walk for a minute and hopped off. We came. We saw. We selfie'd.
Logan Beach Whale Watching Platform
Each year, between June and September, Southern Right Whales return to their nursery in Logan Beach to get jiggy with it and make whale babies, and subsequently, raise them.
Unfortunately, we happened to be there in April, so we didn't get the privilege of perving on whale babies being made.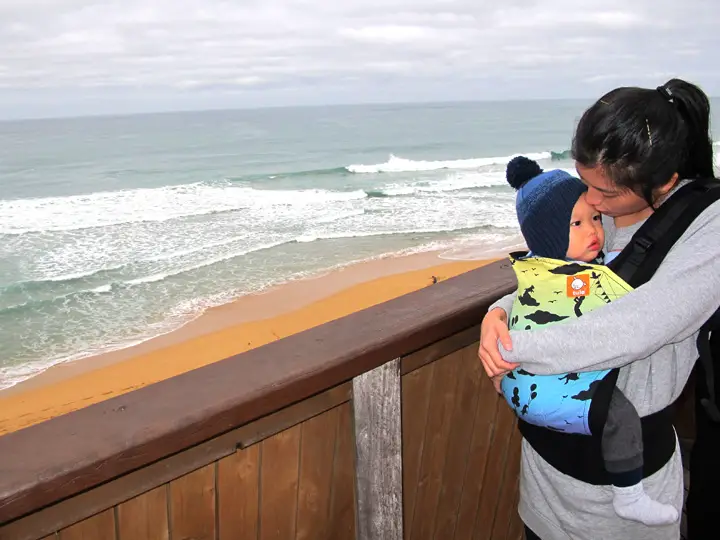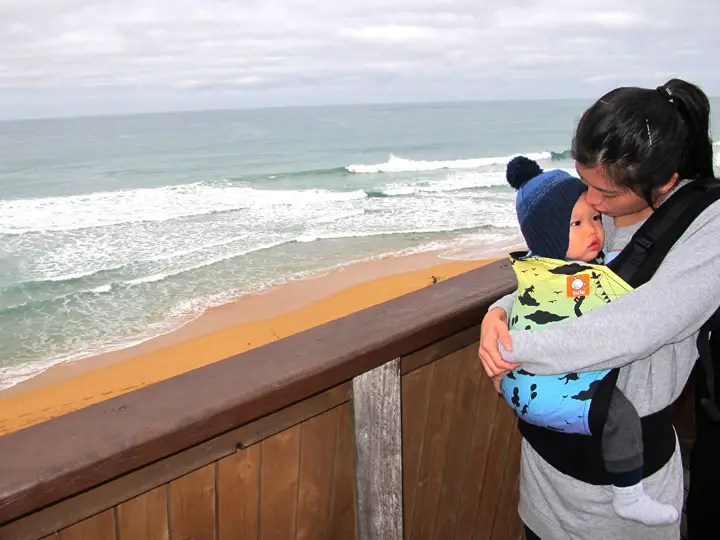 Flagstaff Maritime Village
An must-see when you're in the 'Bool, it's a historical village that displays the life of a 19th century port and town. It also houses Australia's largest collection of maritime shipwrecks. Think Sovereign Hill Ballarat meets the ocean. Or not. That's the best comparison I can think of.
Not gonna lie, we didn't visit the absolute highlight of Warrnambool, but I'm relaying the message to you because other travellers have advised that it's an attraction that's not to be missed. Oops, missed it.
4. Bay of Islands/Bay of Martyrs
If you're not phased about the hype of The Twelve Apostles, or just don't want to deal with the sheer amount of tourists that will await you at the site, then I would recommend visiting these two places.
The six or so Apostles that are left, aren't the only rocks poppin' outta the ocean to say hi. A whole lot quieter, almost just as picturesque - most of the tour buses don't travel this far down the GOR, they only go as far as the Apostles and turn back. That's a win for everyone else making their own way around.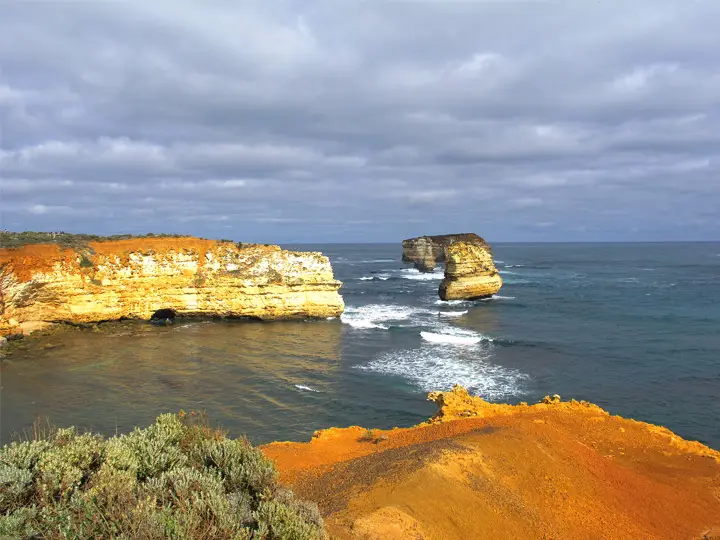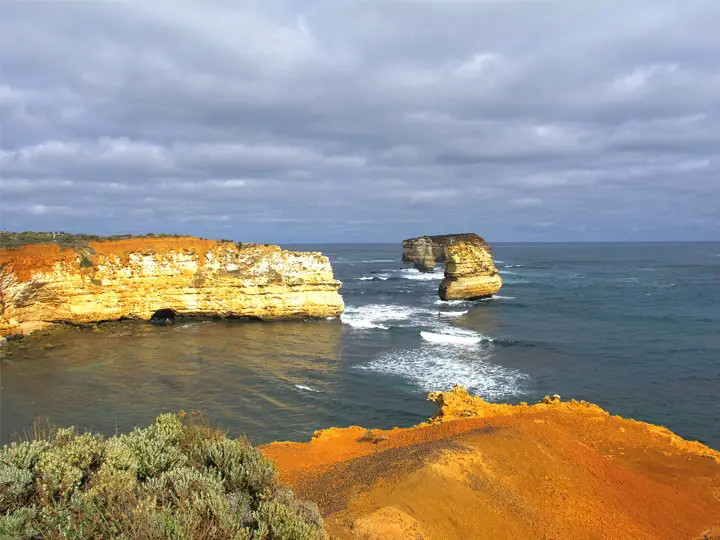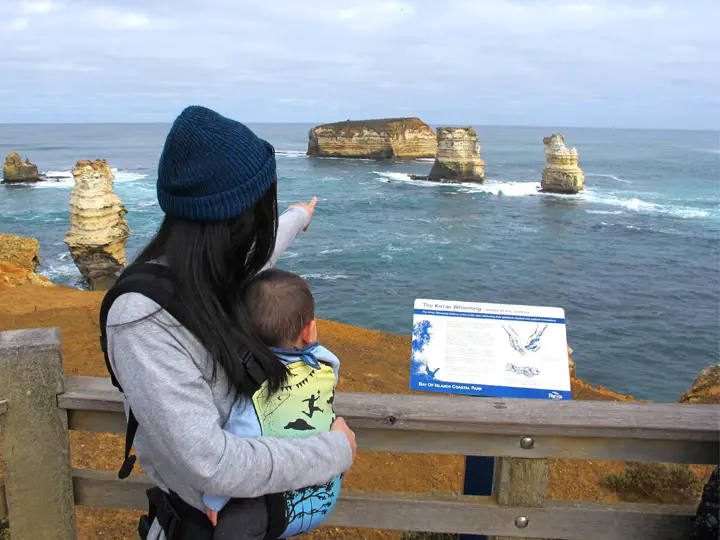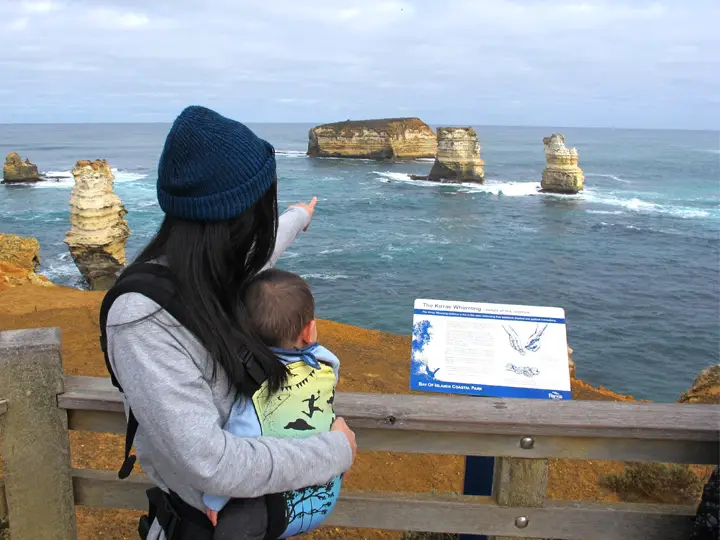 5. London Bridge
AKA London Arch now, but London Bridge just has a better ring to it, doesn't it? Unfortunately that part of the rock foundation collapsed twenty odd years ago, actually leaving two tourists stranded on the outer span before being rescued by air. Terrifying though, but hey, they got a free helicopter ride. These days, you're forking out hundreds of dollars for a 10-minute ride down the coast. Win.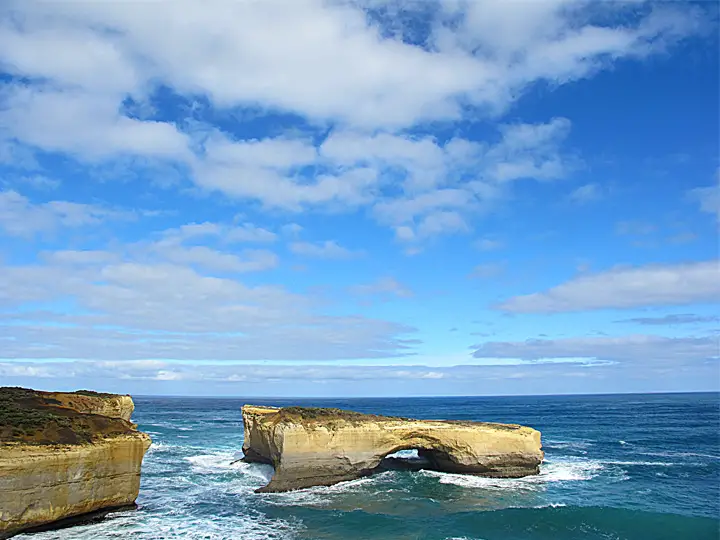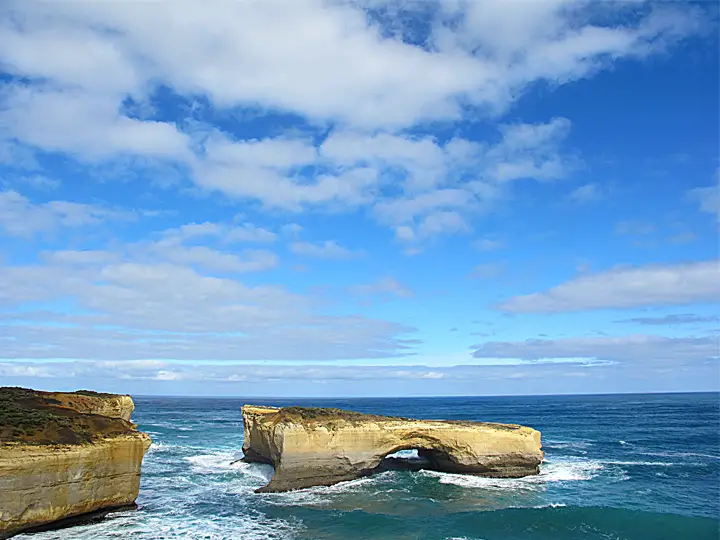 6. The Grotto
Pretty much a sinkhole, a spectacular one at that. Take the steps down and you'll be pounded (figuratively) with a gorgeous view of the ocean through the arch that has formed from the ground collapsing.
If you're as much as a rebel as I was, then go ahead and disobey those signs warning you not to climb over the hand rails, and do a little expedition around the cliff face and stumble across some amazing views of The Grotto from the other side. If you go further out, you can witness the power of the waves hitting the cliff faces. Just don't go wandering too close off the edge to get the perfect selfie. We've all heard how those stories ended up in the news.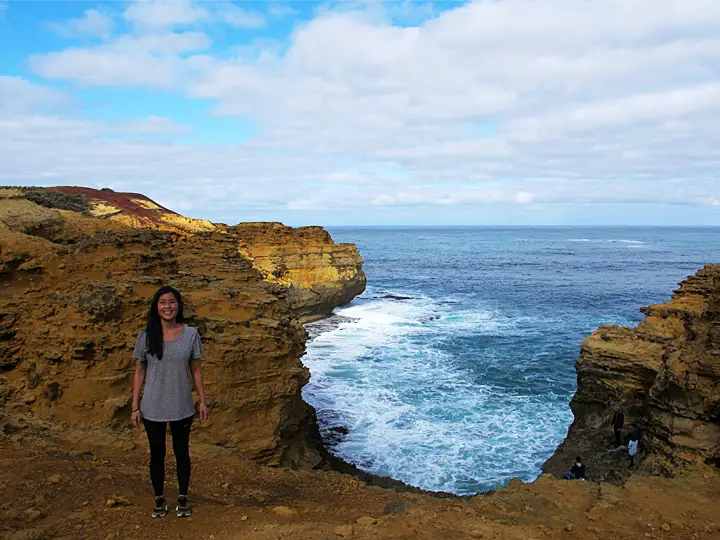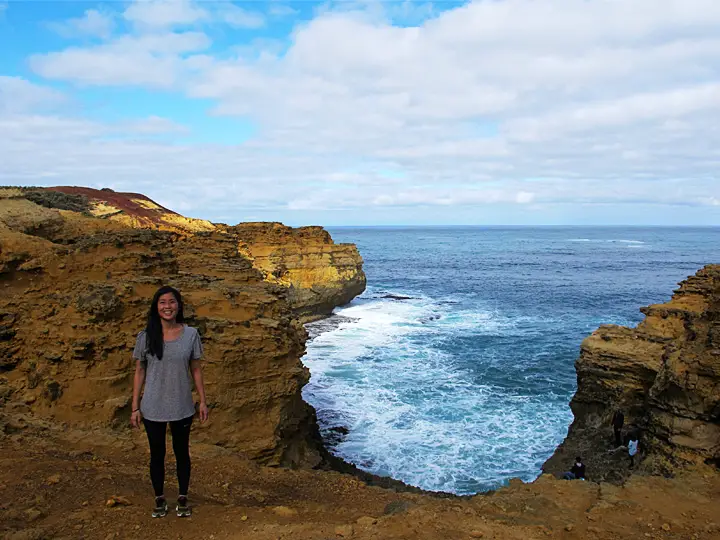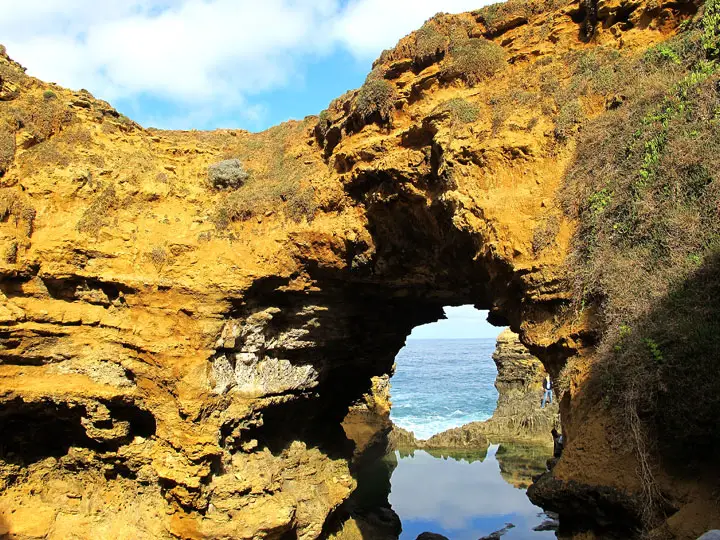 7. Loch Ard Gorge
This was my favourite stop along the GOR. The gorge named after the ship Loch Ard, which crashed into an island nearby in 1878. All aboard were killed, save for two teenagers.
From up above, the danger is apparent - strong currents, waves guaranteed to smash the living shit out of you, rocks so sharp you could carve them into sushi knives. 
But when you descend the steps into the gorge, the views are absolutely breathtaking. It's kind of like Australia's own version Maya Bay in Phi Phi Island, minus the flocks of tourist boats.
Don't forget to pack your swimmers and jump in for a dip if the weather permits!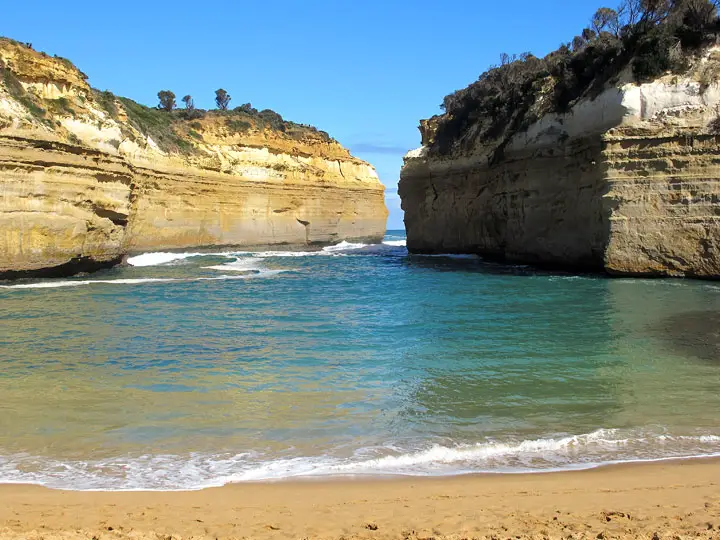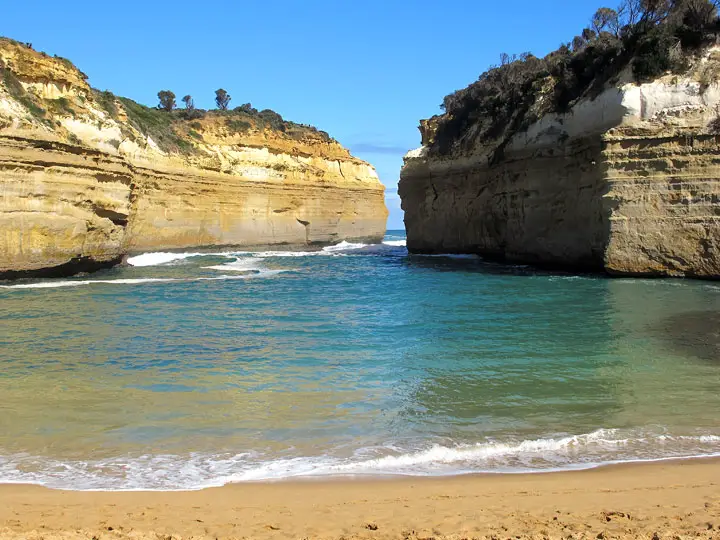 Great Ocean Road Tips
Don't be like one of the Asians on those tour buses who attempt to do it in one day. Pace yourselves, map out the points-of-interest you would like to visit, and space it over at least two days. Even that wasn't enough for us.
Pack clothes suited for four seasons. Because it's pretty much Melbourne weather. It can feel like 30°C under the sun, 20°C in the shade, and 10°C when the wind hits. Then it might rain, hail or tsunami if Mother Melbourne feels like it.
Pay attention to the speed limit - we got blitzed somewhere along the road to Apollo Bay and it cost us a whopping $190 + 2 demerit points. Gah. Fuck the police.
The best time to visit the attractions is early in the morning. Like, as early as possible. Before the tour buses flock in and do an Asian take-over. 
Have you done the Great Ocean Road Drive?
We barely scraped the surface of all that it had to offer. Have you stumbled upon any other hidden treasures?
Enjoy What You Read? Join Us!