FYI - This post most likely

contains

 

affiliate

 links. For more info, peep my disclaimer.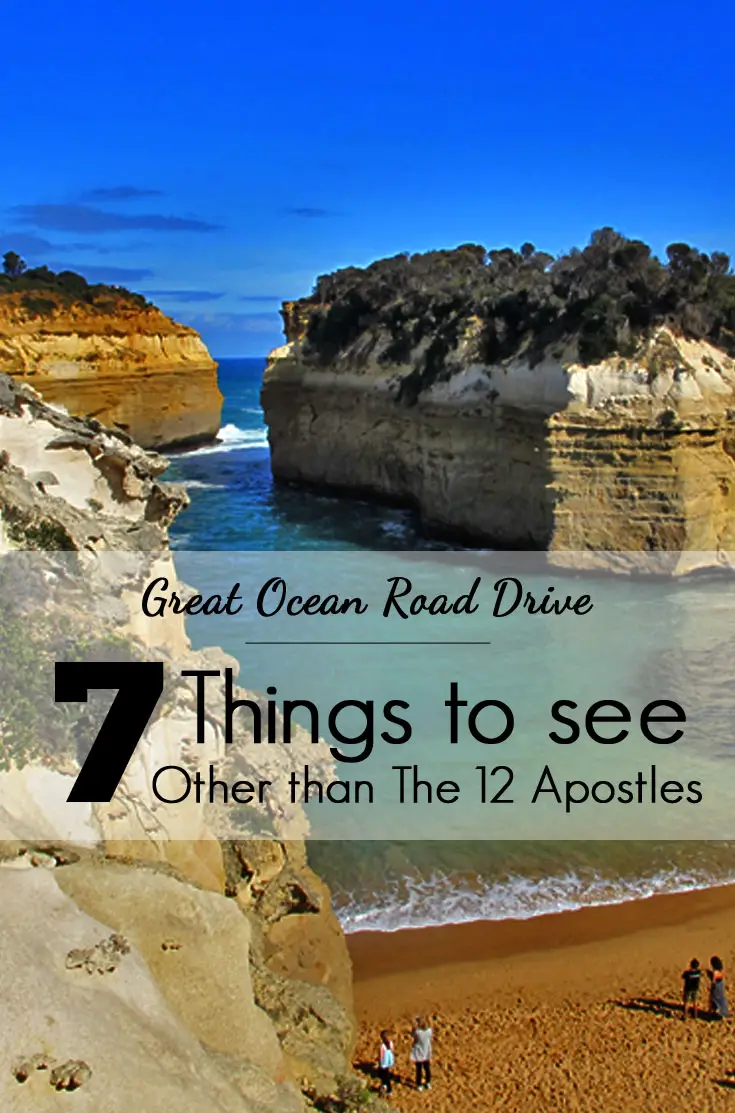 The Great Ocean Road is one of the best attractions in Australia. It's the ideal Melbourne day trip if you're longing for a city escape or some QT with your family.
The 243km drive will have you travelling past one of Australia's best known surf beaches, the Otway Rainforest, stunning cliff edges, and of course, its best known attraction - The Twelve Apostles.
Although the Twelve Apostles (or what's left of them) are quite the natural marvel, I personally think they're a tad overrated. Not to mention, the sight is much too overpopulated and littered with crowds of tourist buses for my liking. So, don't get caught up in the hype. Most visitors leave disappointed due to the hordes of tourists they have to weave and duck past just to get a semi-decent photo without twenty photobombs.
For more amazing day trips from Melbourne, take a look at: 8 Incredible Places To Visit In Victoria.
Hot Tip:

 If you can afford the time and money, stay the night in Warrnambool, then wake up early the next morning and drive to the sights in reverse order. That way you avoid the crowds coming from Melbourne who usually start their tour at the Twelve Apostles.
Take a look at the route we took here - allow yourself at least two full days for this itinerary (especially if you have a baby in tow like I did) to soak in the best of what the Great Ocean Road drive has to offer.
Geelong
Or Geetroit, as the locals would call it, is a port city 75km southwest of Melbourne. Not quite part of the Great Ocean Road, but completely worth the stop for a brunch and a stroll down the Waterfront. I always tell visitors, "you haven't been to Australia unless you've tried smashed avo on toast and a flat white. 
Nothing screams Melbourne more than the Box Office Café in Geelong, a repurposed shipping container that's been turned into a brunch spot. There's also a sandpit on the back deck where parents can dump their kids while getting some much needed caffeine inside of them. 
Hopkins Falls
If you take the A1 Princes Highway to Warrnambool coming from Melbourne via Geelong, then be sure to add Hopkins Falls to your list of sights.
Okay, I know. It's no Victoria Falls or even remotely close to being a breathtaking waterfall, but it's worth getting out of the car for to stretch your legs after a long journey. 
If you're packing a drone with you, then it's definitely worth flying over, around and panning across this waterfall - Hopkins Falls is located in a large, open stretch of land surrounded only by farmlands, so it's completely safe to practice your flying skills without having to worry about trees.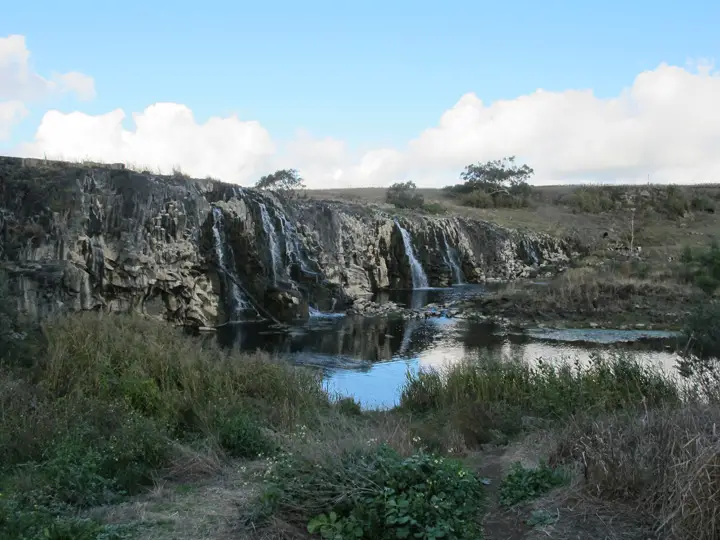 Warrnambool
The furthermost town located at the very end of the Great Ocean Road, Warrnambool is the perfect starting point to begin your adventure down the coast.
For budget travellers, spend a night at the Mid City Warrnambool motel for some much needed rest after a long day trip from Melbourne, then grab a hearty breakfast at Fishtales Café before you set off.
With an abundance of sights and activities to discover in the town itself, be sure not to miss:
Breakwater Rock Pier
The Warrnambool Breakwater was constructed in the 19th century to protect the harbour and its thriving deep sea port. Today, it's an iconic landmark in the town, and a hot spot for fishermen.
History aside, I can't stress how much fun it is hopping around the rocky landscape, snapping pics, and watching the sunset (or sunrise). 
Make sure you don't miss this place - do it. Do it for the 'gram.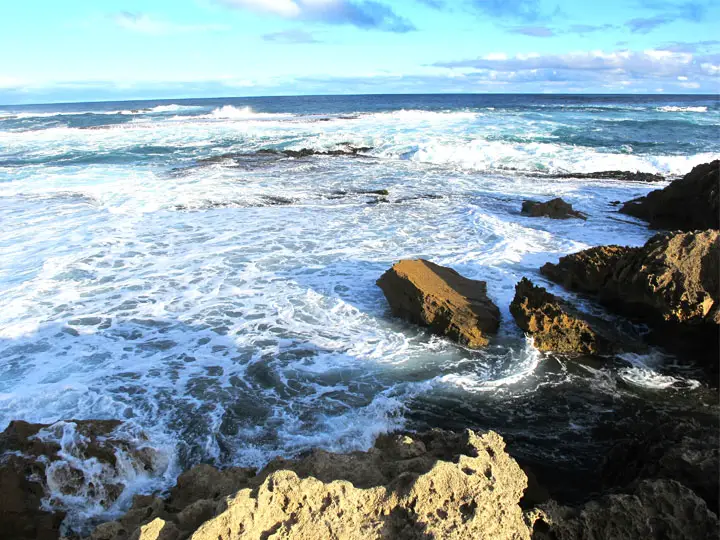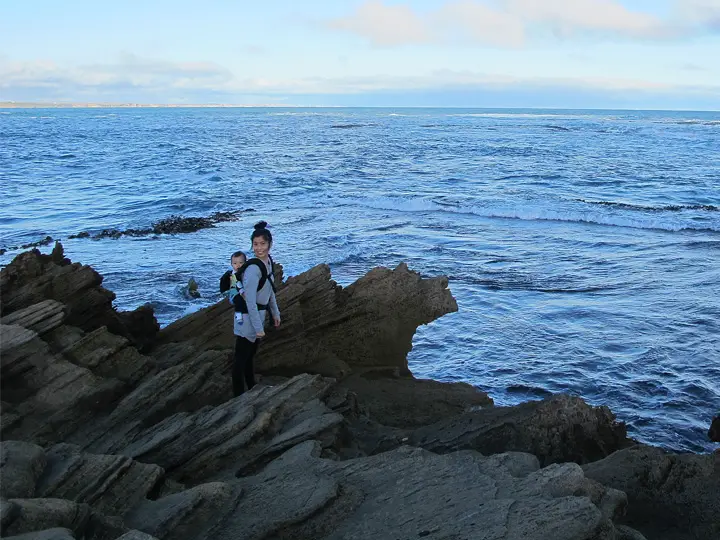 Pickering Point Trail
An easy, scenic 3km walk best done at sunset for impressive views of the coast and Merri Island.
Not gonna lie, we kind of just hopped on the walk for a minute and hopped off. We came. We saw. We selfie'd.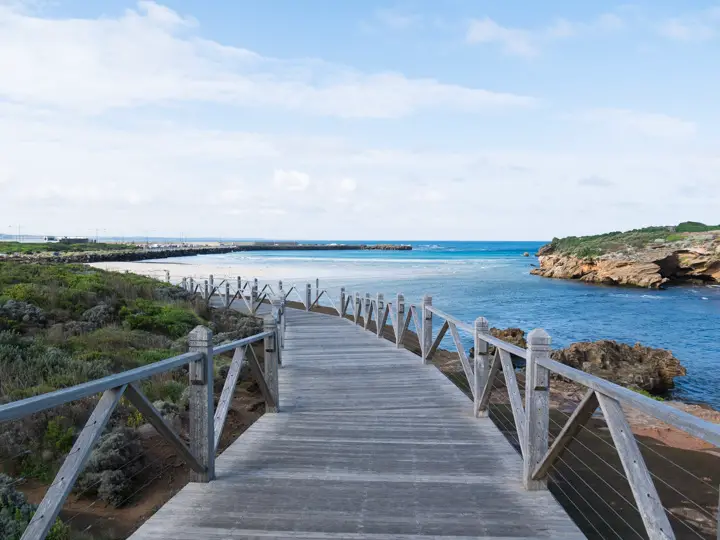 Logan Beach Whale Watching Platform
Each year, between June and September, Southern Right Whales return to their nursery in Logan Beach to get jiggy with it and make whale babies. We really should give them their privacy, but hey, it's the only time of the year where you might spot a whale. Even if they are gettin' nasty. Pull out those binoculars and get a good look at whale porn.
Unfortunately, we happened to be there in April, so we didn't get the privilege of perving on the art of whale reproduction.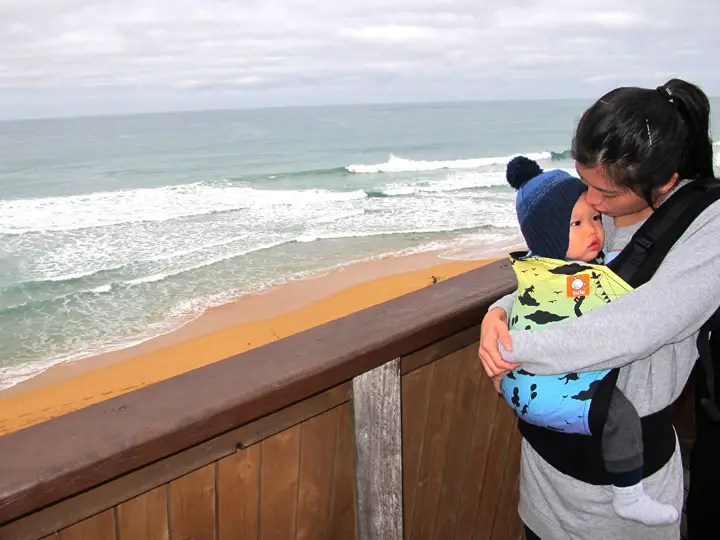 Flagstaff Maritime Village
A historical village that displays the life of a 19th century port and town, this is an absolute must-see if you're in town. The Flagstaff Maritime Village also houses Australia's largest collection of maritime shipwrecks. Think Sovereign Hill Ballarat meets the sea.
Immerse yourself in 19th century life and experience the hustle and bustle of a flourishing seaside village - an experience that kids are guaranteed to enjoy and learn from.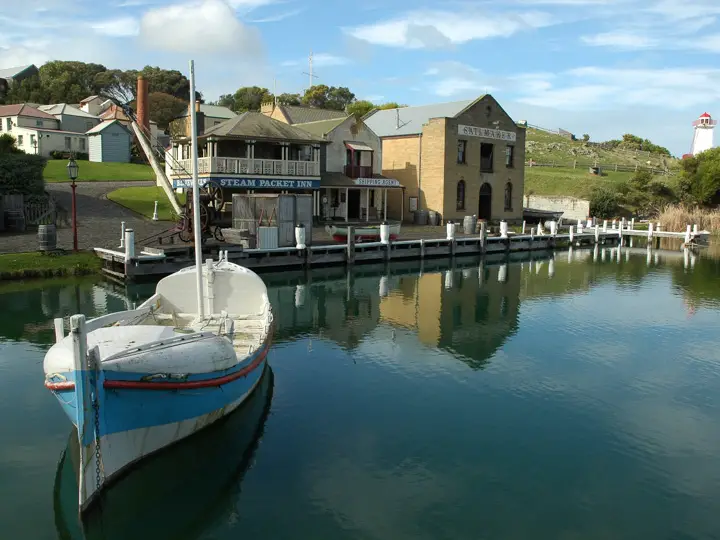 Bay of Islands/Bay of Martyrs
The quietest point of interest along the Great Ocean Road, as this is the last sight along the drive if you're coming from Melbourne. Most day tour buses don't venture this far down, which means no randoms bombing your photos or getting whacked in the back of your head by someone's godforsaken selfie stick.
There's numerous trails to explore, and... shh, just between us - fences to be climbed over to get stunning panoramas of the rugged coast.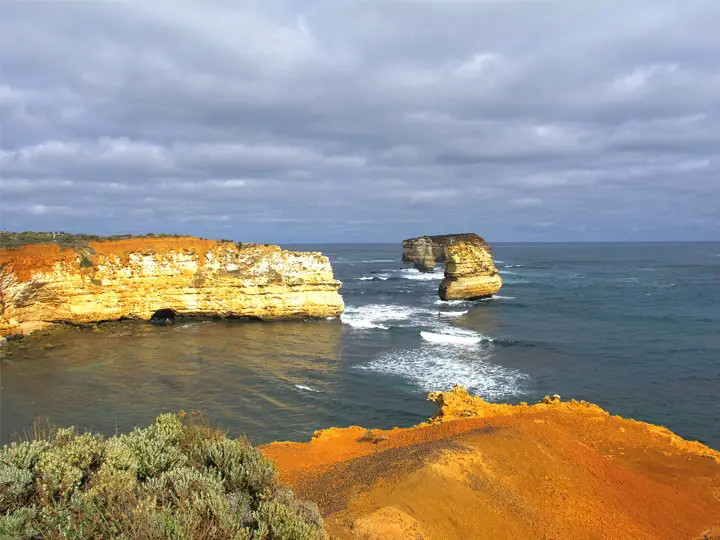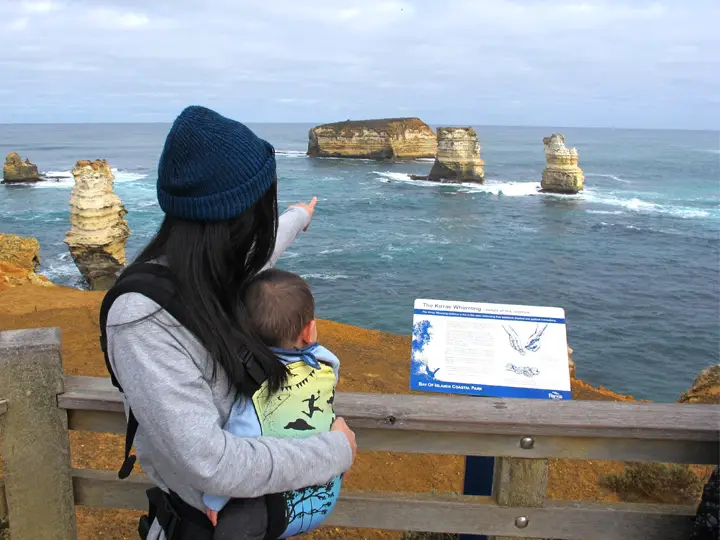 London Bridge
Bridge.. What bridge? Yeah, I know what you guys are thinking. It's been renamed the London Arch because the formation that connected the arch to land collapsed a couple decades ago. In all honesty, London Bridge just has a better ring to it, doesn't it?
Funnily enough, two tourists were left stranded on top of the arch when it happened and were forced to await being rescued by a helicopter. Terrifying? Yes. Free helicopter ride? Hell, yes.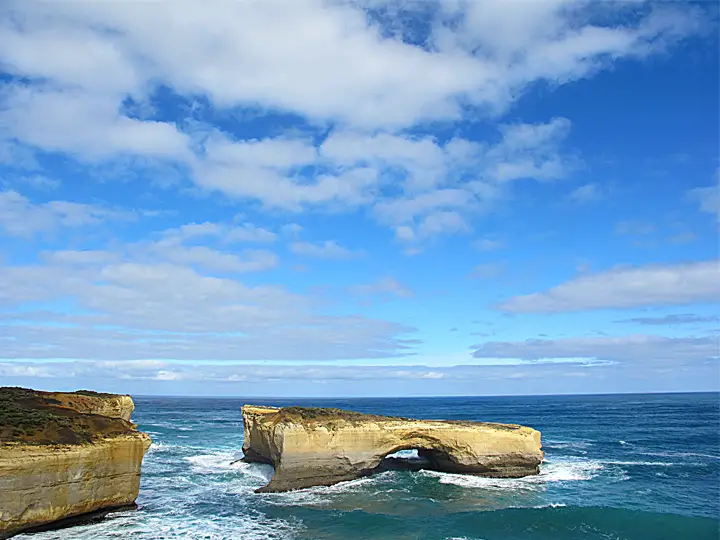 The Grotto
Among the myriad of rock formations, the Grotto captivated me the most. The thought process that geologists must've gone through whilst trying to come up with a name must've been something like this, "Is it a cave? No. Is it an arch? No. Then, what is it? A grotto, mate. It's a bloody grotto."
This geological formation is accessible via a decked wooden staircase that leads all the way down from the viewing platform up top. For the best view and Insta-worthy shot, venture all the way down and into the blowhole (don't worry - no swimming required) and enjoy astonishing views of the ocean from the other side of the arch.
If you're a total rule breaker, then go ahead and climb over the hand rails (you didn't hear it from me), and do a little expedition around the cliff face for some of the most amazing views of The Grotto looking in from the vast ocean.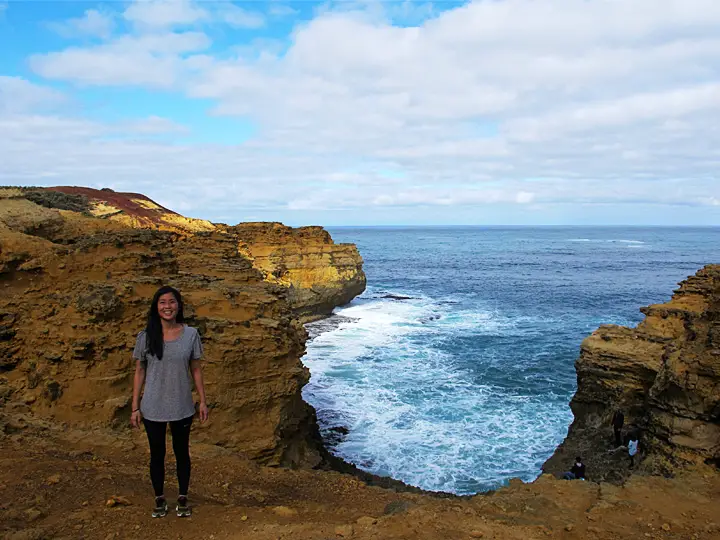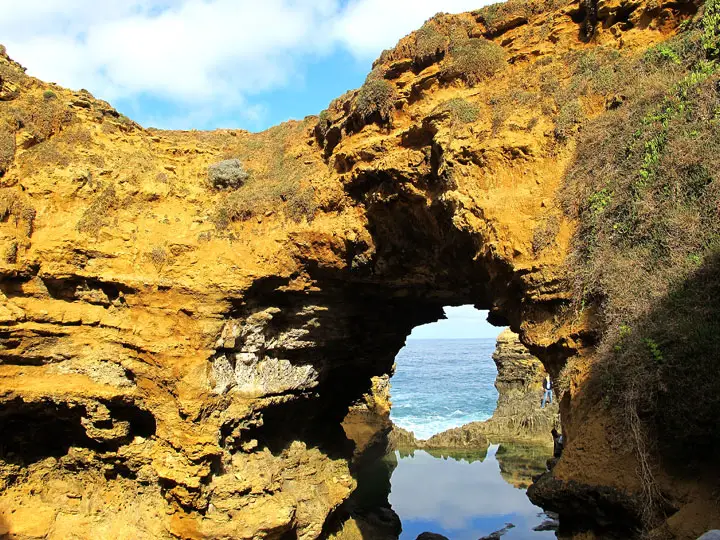 Loch Ard Gorge
My absolute favourite stop along the Great Ocean Road - the location is named after the 19th Century sailing ship, Loch Ard. The vessel was a major shipping like that operated between Great Britain and Australia in the 1870s. Tragedy struck on 1st March 1878 when the ship encountered heavy fog and the captain and his crewmen were unable to see the proximity of the coast, causing them to run aground on a reef and sinking the entire ship within 15 minutes.
From above, the danger is obvious - strong currents, insanely huge waves, and rocks so sharp they could rival a Japanese Global knife set. 
But don't let that put you off from descending into Loch Ard Gorge because you're pretty safe so long as you remain ashore. Plus, the scenery is absolutely worth it. I would go as far as to say that it's comparable to Thailand's Maya Bay in the Phi Phi Islands, just a more rugged-looking Aussie version. 
Don't forget to pack your swimmers and jump in for a dip if the weather permits!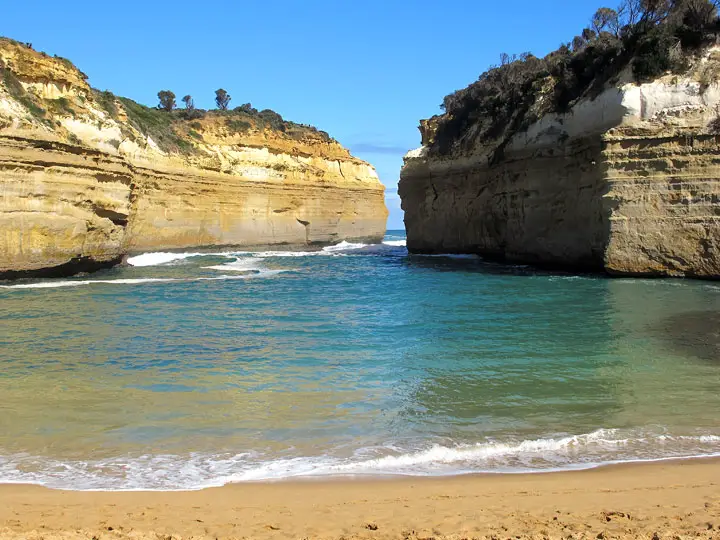 Great Ocean Road Accommodation
Mid City Warrnambool
The perfect location for a short stay, this hotel and motel features double rooms as well as family sized rooms. A short 5-minute walk into the centre of Warrnambool where all the shops, supermarket and eateries are located - there's no place more convenient. Enjoy the free Wifi, year-round outdoor pool and hot tub, and of course, the Nespresso machine with a selection of capsules.
Room Type: Twin, Queen, King, Triple or Family Suite
Free WiFi: Yes
Near: Town centre (Liebig St)
Price: From $160 AUD per night
BOOK A ROOM AT THE BEST PRICE | READ TRIPADVISOR REVIEWS
38 Degrees South Warrnambool
Accommodating up to 6 guests, this modern 3-bedroom house features custom made furniture, a private enclosed yard, an outdoor entertaining area - all within walking distance to the town centre, the beach, Flagstaff Hill, and Lake Pertobe.
Get $50 AUD Airbnb travel credit when you sign up today and make this beautiful home yours for the weekend.
Room Type: 3-bedroom house
Free WiFi: No
Near: Town centre
Price: From $294 AUD per night
Lorne Beach Apartments
A 1-minute walk from Lorne Beach, this cosy apartment accommodates up to 6 adults in 3 separate bedrooms. Featuring air conditioning, a full kitchen, and even a barbecue - this makes for the perfect weekend getaway with family or friends. With cafés and restaurants at your doorstep, you'll be comforted knowing that you won't go hungry.
Room Type: Fully serviced apartment
Free WiFi: Yes
Near: Lorne central
Price: From $340 AUD per night
BOOK ROOM AT THE BEST PRICE | READ TRIPADVISOR REVIEWS
Great Ocean Road Cottages
Cosy cottages nestled along the hillside, you'll feel like you're in the middle of the lush Aussie bush. Conveniently located, it's only a short walk or even short driver into the town centre where you can shop some of the best surfwear or eat to your heart's content.
Room Type: Suite or Family Suite
Free WiFi: Yes
Near: Town centre
Price: From $230 AUD per night
BOOK ROOM AT THE BEST PRICE | READ TRIPADVISOR REVIEWS
Important Travel Tips
Don't be like one of the people on the tour buses who attempt to do it in one day. Pace yourselves, map out the points-of-interest you would like to visit, and space it over at least two days. Even that wasn't enough for us.
Pack clothes suited for four seasons. Because it's pretty much Melbourne weather. It can feel like 30°C under the sun, 20°C in the shade, and 10°C when the wind hits. Then it might rain, hail or tsunami if Mother Melbourne feels like it.
Pay attention to the speed limit - we got blitzed somewhere along the road to Apollo Bay and it cost us a whopping $190 + 2 demerit points. 
The best time to visit the attractions is early in the morning. Like, as early as possible. Before the tour buses flock in and do an Asian tourist take-over.
FYI - this post may contain affiliate links, which means I earn a small commission (at no extra cost to you) if you book through these links. Muchos Gracias for supporting the free content on this site (and my insatiable addiction to doughnuts).
Discover more of Melbourne & the beautiful state of Victoria below: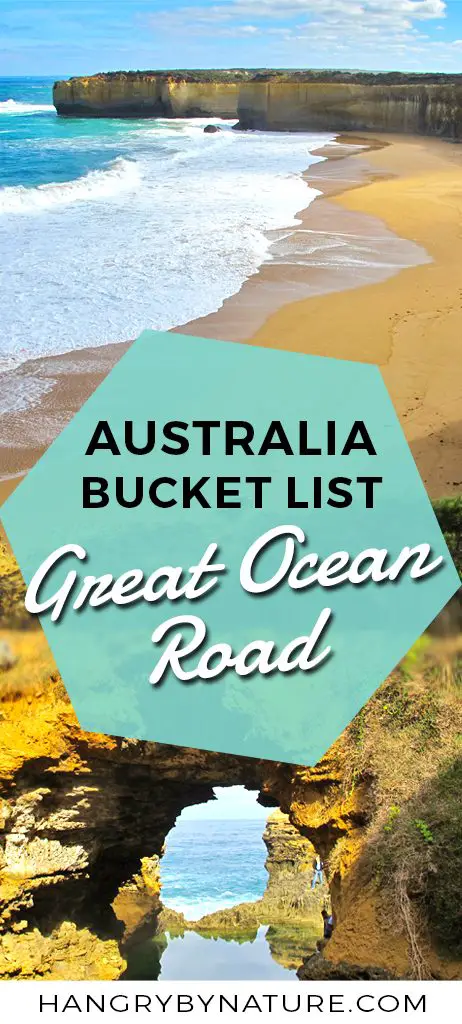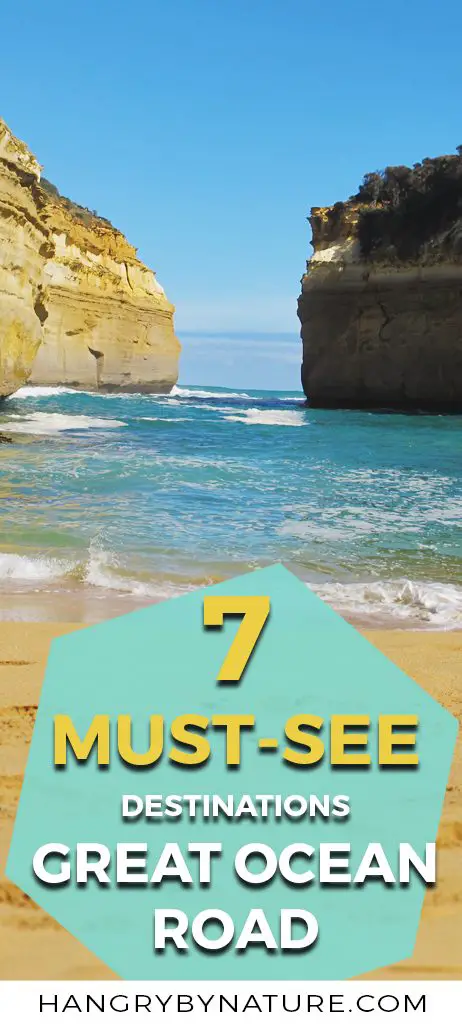 Enjoy What You Read? Join Us!