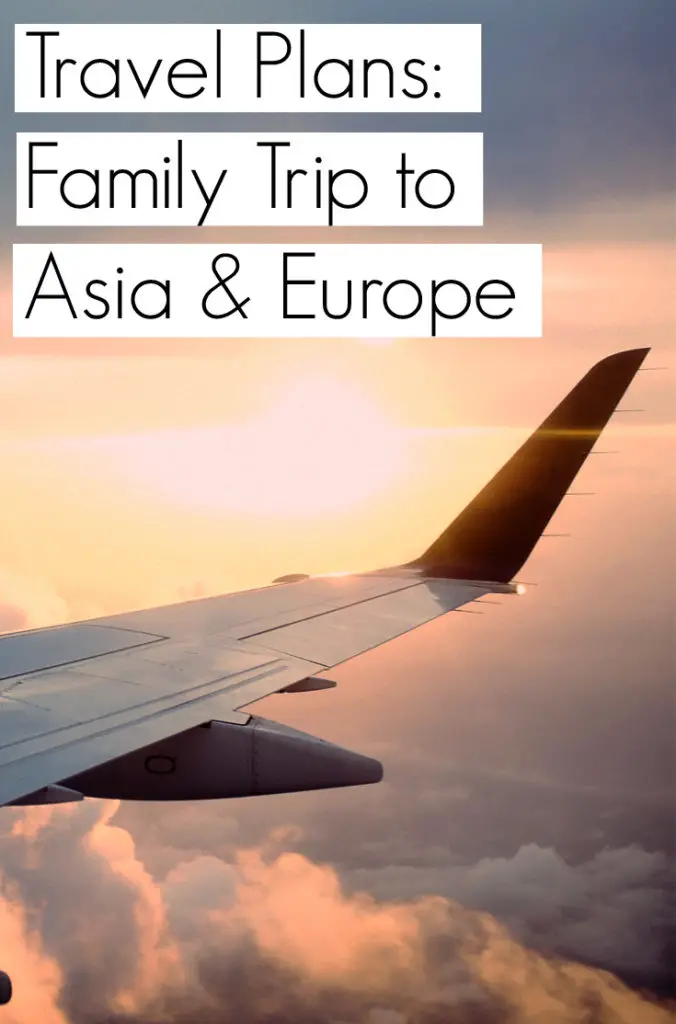 Being a family travel blog, we've hardly been doing much traveling. None in the last two years, to be precise. The most exotic place we've ventured out to in 2016 was Sydney and The Great Ocean Road. Not very promising, hey?
Well, folks, stay tuned, because this little fambam is headed for Europe (with a short stop over in Thailand). Boomshakalaka! We finally got our finances together – okay, not really – we just said, "Fuck it, YOLO" and booked our tickets.
Follow our misadventures to the other side of the world and keep in the reel with all our travel blunders and gags on Facebook, and Instagram 
So August 2016 is a big month for me – can you tell I'm flippin' excited? We're globetrotting our way to Bangkok, northern Croatia and Munich. You mad jelly? Yeah, I thought you wouldn't be. I'm not really jelly of anyone traveling with kids either.
Here's what we've got in store for August and September:
BANGKOK, THAILAND
We've made it a habit to stop over in Bangkok every time we're on the way to Europe. Coming from Melbourne, Australia, it's a grueling 20+ hour journey, so if you happen to be flying with Thai Airways, or any airline that transits in Bangkok, I urge you to break up the long haul flight if you're traveling with kids.
Even if you're not traveling with kids in Bangkok, it still is the perfect budget-friendly stop over city in Asia; affordable luxury accommodation, food is insanely cheap, you can make it rain with massages for days, and there's heaps of activities for kids in Bangkok.
We're only going to be in the city for 3 days this time around, and since it will be Flo's first international travel experience, we'll be planning a whole schedule of family activities in Bangkok. With a toddler in tow, it's going to be a mad rush, and as per my usual expert travel planning abilities, I've outdone myself. Our itinerary is HUGE. My ambitions are high for such a short amount of time.
As I write this, Andy's just shaking his head at me. I flick him the finger and tell him nothing is impossible.
WHERE ARE WE STAYING?
We decided to go full baller specs, because, Thailand. If you have the chance to live like royalty, then why the hell not? I booked a Queen Room at the Intercontinental Bangkok because it's pretty much smack bang in the city centre with a BTS Skytrain station right at its doorstep. Okay, not gonna lie. I picked this hotel because it offered the largest and best international breakfast buffet.
The room set us back $700 AUD for 3 nights, but you know what? Considering I have to sell one of my kidneys to stay in a 5-star hotel in Melbourne for merely one night, I think we got ourselves a pretty darn good deal. Kidney in tact and all.
OUR ITINERARY & WHAT YOU CAN DO WITH KIDS IN BANGKOK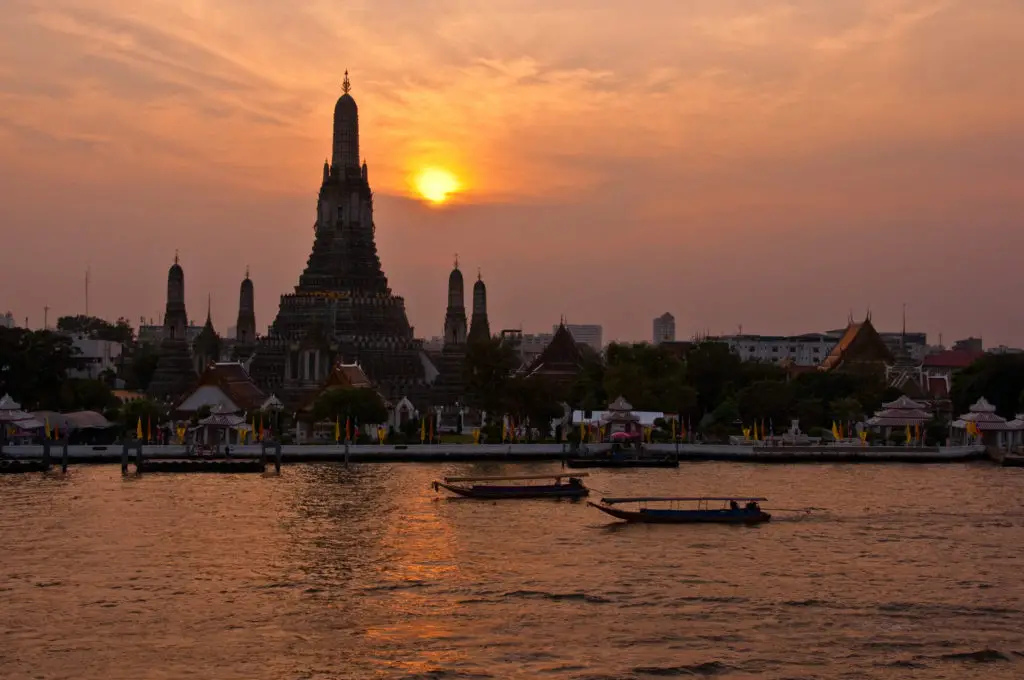 Temples

: Grand Palace and the Temple of the Emerald Buddha, Temple of the Reclining Buddha, The Temple of Dawn, and the Erawan Shrine

Chatuchak Weekend Market

: Okay, you may be thinking that I'm berserk for wanting to take my kid to a stinkin' hot outdoor market teeming with hoards of tourists. Well, you know what? I am absolutely bonkers. I'm dying to get my bargain hunting specs on, and it's gonna happen, plus there's a huge animal section at the back of the market filled with puppies, kittens and probably even monkeys, so I'm going to count that as going to the zoo. Kill two birds with one stone.

Cruise down Chao Phraya River to Chinatown

 on a ferry so that we can eat our heart's desires because street food is the absolute bomb diggity in chinga town.

Shopping malls

, because, air con: MBK, Terminal 21, Central World and Paragon.
NON-NEGOTIABLE EAT LIST: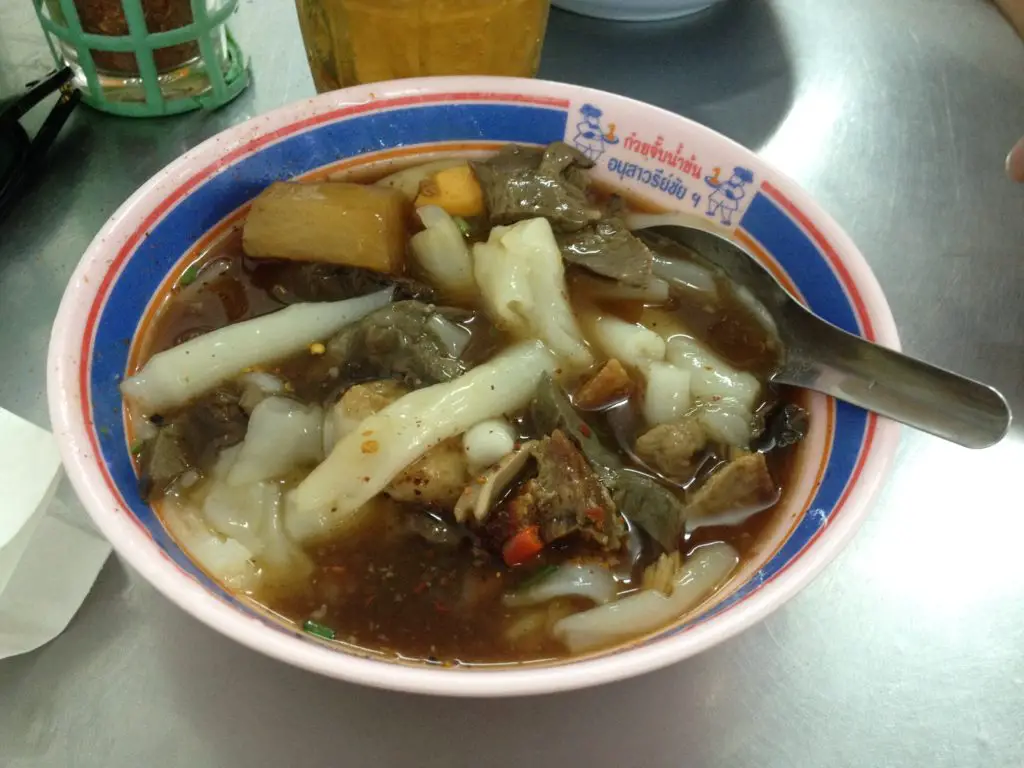 Boat noodles near the Victory Monument
Legendary, and arguably, the best Pad Thai in Bangkok at this place near Chinatown called Pad Thai Thip Samai
Famous pork stew with green chilli dip for $2 AUD at Tee Yen Ta 4
Papaya salad and Northern Thai (Issan) food at the renowned SomTum Nua restaurant in Siam Square
CRIKVENICA, CROATIA
We'll be in Munich for a week before we embark on our epic (potentially torturous) 6.5 hour drive from Munich to Crikvenica, hopping through multiple countries (Austria and Slovenia) in the process. I aim, and hope to convince everyone, to do a tiny detour and stop over in Ljubljana, Slovenia, for the best coffee on the whole freakin' planet at Le Petit Cafe, which I wrote about in my 2014 travels here.
For the most part, we'll be situated around the northern end of Croatia. I cannot wait to introduce Flo to the mouthwatering wonders of Cevape burgers and and Pljeskavica (feta cheese filled burger patties).
Should we survive this tumultuous and trying family journey with 10 people crammed into a van and make it to Croatia with kids who have the patience of puppy dogs, we'll be visiting the following places:
Opatija

: a picturesque small coastal town nestled amongst the cliff faces where my sister and brother-in-law got married

Rijeka

: visiting my brother-in-law's family home and gettin' some Cevape burgers in my belly

Plitvice Lakes National Park

: world famous for its lakes arranged in cascades and waterfalls

Krk

: a large island in the north with breathtaking coastal views, amazing swimming spots in the Mediterranean, and remarkable rocky terrains.
MUNICH, GERMANY
We'll be based in my hometown for the most part of our 4-week holiday. Since I was born and raised in Munich, and again, spent two years recently living there, there's not much left in the city to be seen. I'm there for the food; pizza that doesn't cost an hour's worth of my wage and beer that legit costs less than a bottle of water. The Germans got their priorities straight.
Here are a few things to do with kids in Munich that we'll be undertaking: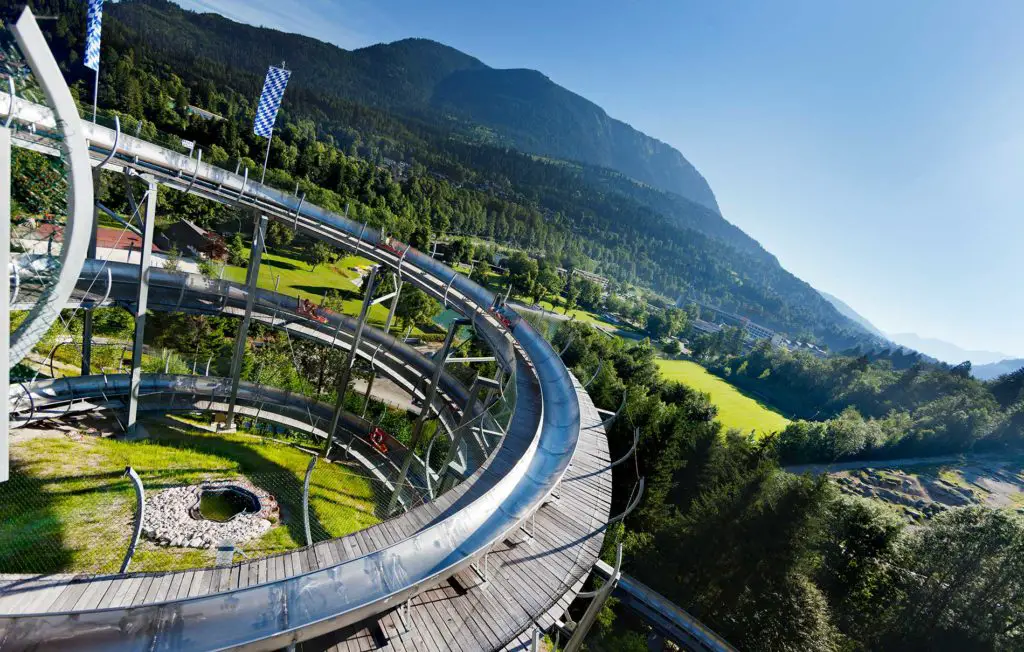 Summer sledding in the alps at Garmisch-Partenkirchen
Ride the cable car up to Zugspitze, Germany's highest peak
Hire an electric boat at Starnberg Lake for a couple hours and have a picnic
(Window) shop for our next luxury ride at BMW Welt
Visit the largest waterpark in Bavaria – Erdinger Therme
Buy some baller stuff at the huge outlet factory in Metzingen
Check out a couple towns along the Romantic Road (no, we're not going to the fairy tale castle)
Day trip to Heidelberg
NON-NEGOTIABLE EAT LIST:
German doughnuts "Schmalznudel" at Café Frischhut
The BEST motherfuggin' organic ox sandwich with caramelised onions you will ever have in your life at Kleiner Ochs'nbrater in the city centre
Mindblowing homemade pasta that will change your life at Trattoria Senza Nome near the Allianz Area – home of Bayern Munich, represent!
Kaiserschmarrn, translated "Emperor's Bullshit" for dessert. Every day. It tastes much better than it sounds, I promise.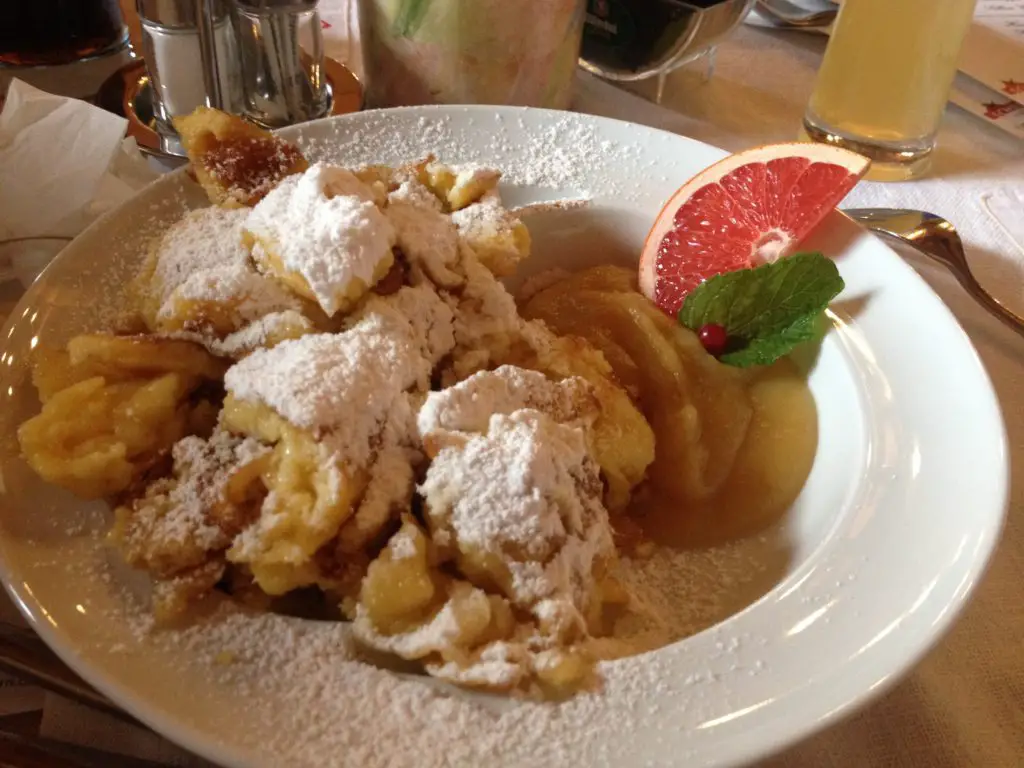 Have you got any more suggestions for me to add onto my ever-growing list? I would love to hear 'em!