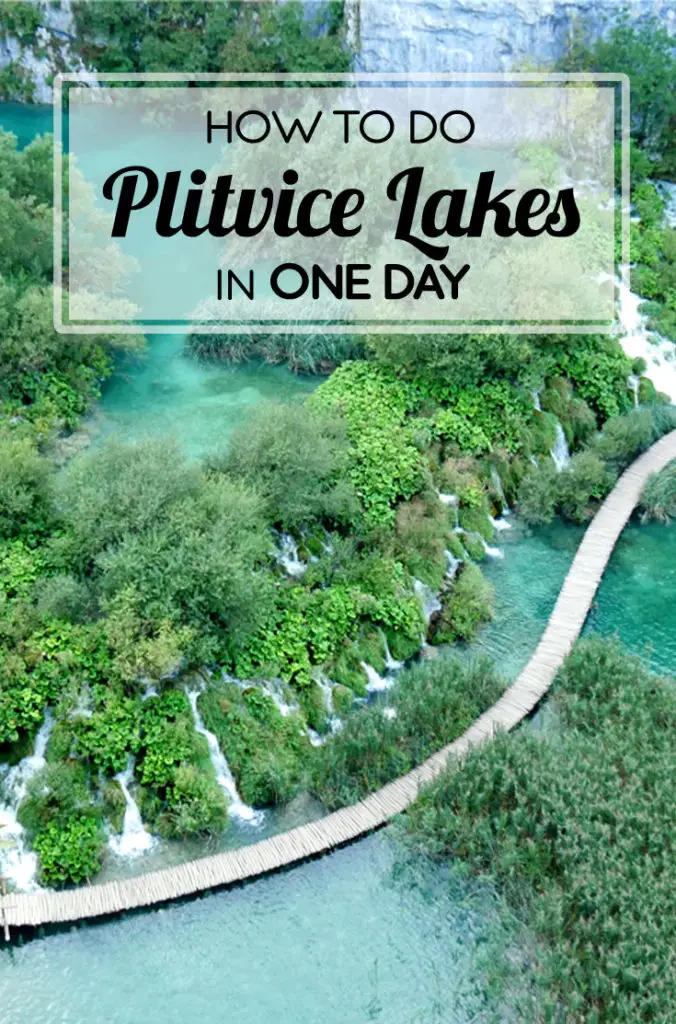 Make no mistake, if you're in Croatia, the world heritage listed Plitvice Lakes has to be on your agenda.
There will be few other places within the country you'll visit that are as lush and green, seeing as the majority of the coastal cities (Zadar, Split, Dubrovnik) are very dry, rugged and rocky. Absolutely stunning, but dry as a bull's bum.
What makes this national park so astounding and unique?
Plitvice houses 16 interconnected lakes arranged in majestic cascades, this natural phenomenon creates a myriad of enchanting small and large waterfalls that scatter flawlessly across the entire mountainous range. The pristine, almost divine, crystal clear blue and green hues of the water will never cease to amaze me.
If I were to return as a duck in my next life, I would be begging God to place me in the celestial waters of Plitvice National Park.
Most of you won't be able to spare a couple of days to explore the vastness that is Plitvice. Coming from Australia on a trip to Europe, like we did, or other distant countries, time is of the essence.
After a hearty lunch at a restaurant I can't pronounce the name of in a nearby town, we were fueled and ready for the hike. Mind you, it was already 2:30pm by the time we entered and tourists buses were starting to leave. That's a win for us.
So if you only have one day planned for Plitvice, here's how you can get as much out of it as possible.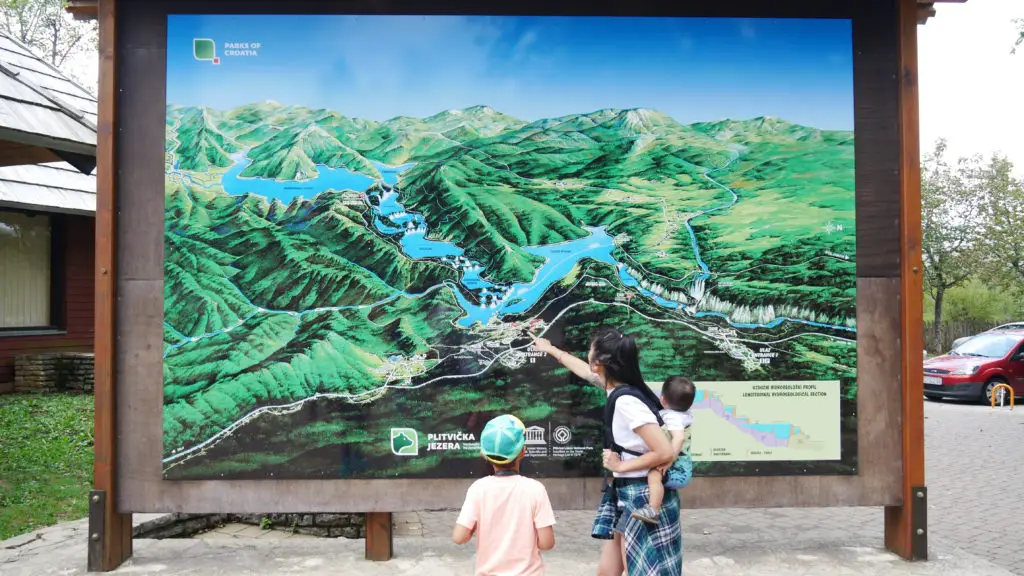 GET TO THE BIG WATERFALL
If you're arriving from Entrance 1, then look out for the signs "Big Waterfall" (Veliki Slap). It may not be the Niagara Falls, but it's the biggest waterfall in the park, so you don't want to miss this. You'll be greeted with the grandiose view of Veliki Slap as soon as you enter.
Some people recommend arriving at Entrance 2 because it's less busy, but if you're arriving in the late afternoon like we did, hordes of tourists shouldn't be an issue.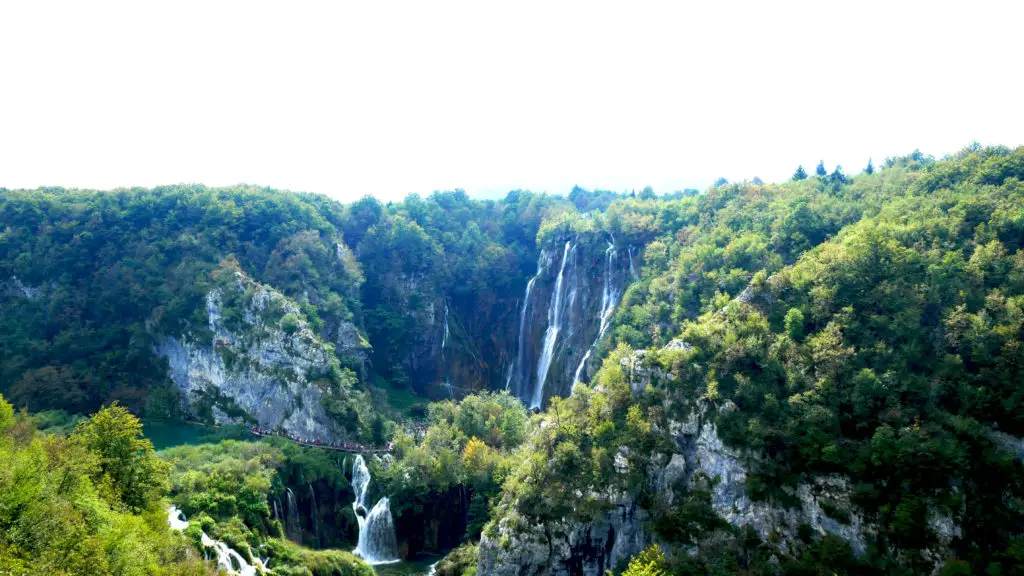 If you're game, take a right before you exit back onto the boardwalk and climb up the rocky stairways to the top of the waterfall and enjoy a quiet view from above. Just beware of the stairways, it's a bit of a steep climb, considering there are numerous steps missing, so be prepared to take a few leaps of faith. Oh, and they might just be a little crooked. Alright, they're pretty damn crooked. With no handrails. Try and hold onto the nearest branch or leaf. Or faith.
PIT-STOP AT THE CAFE AT P3
Because I guarantee that by then, you'll be hangry.
Stick to the boardwalk on the Big Waterfall side and you'll reach the ferry station. More importantly, that's where the restaurant and café resides. It's not the greatest Croatian cuisine you'll grace your tastebuds with, but it's good enough to recharge.
In every corner of Plitvice, lies natural beauty that will feed your senses. Look out for the fallen tree in the water, and if time permits, take a peek into the mysterious dark caves on your walk to the ferry station.
The good news, for all you lazy shites, like myself, you probably won't have to hike much more after this. Thank God for the Industrial Revolution and the invention of ferries and trains. The next leg will allow you to board a ferry, after which, you can either choose to venture to the Upper Lakes, or catch a train back to the carpark if that's enough nature and exercise for the entire year, for you.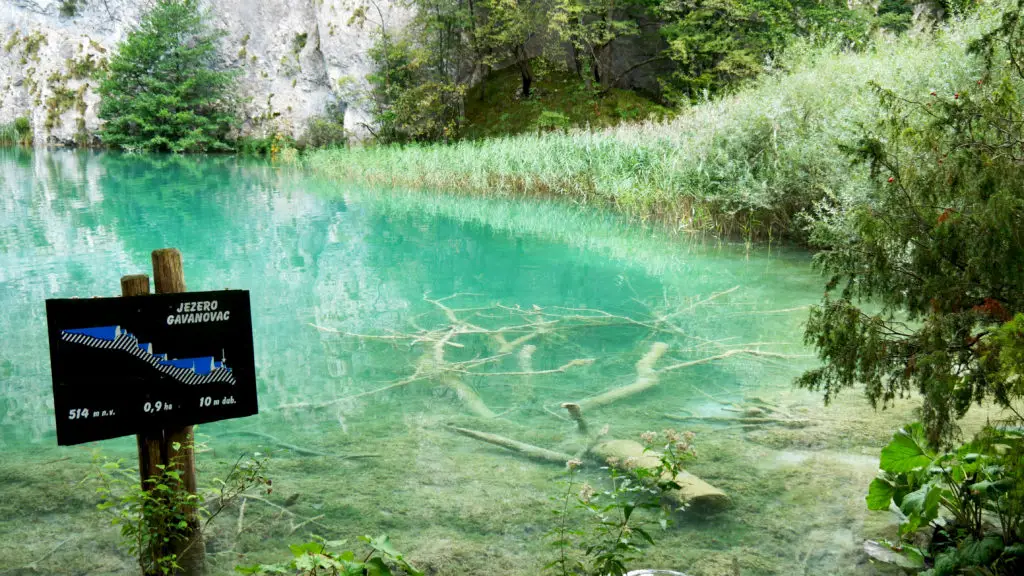 TAKE THE FERRY TO ENTRANCE 2
Of course, you can choose to hike further, or wander your way to Entrance 2 and admire more wonders the place has to offer – but why walk when you can sit your lazy ass down on a ferry?
If you're traveling with kids, it's a nice break to stop hearing, "When are we going home?" every five minutes. My 6-year old nephew's only motivation for the long trek between the Big Waterfall and the ferry station was the distant promise of a boat ride. While trying to catch my own breath on the hike, I was plagued with constant questions of, "How much further until the ferry?" "I can't do this anymore. Carry me." "You said the ferry's not far off. Lies!"
So take the ferry. Even if you want to walk. Do it for the kids. Promise them the boat ride so you have a moment's peace.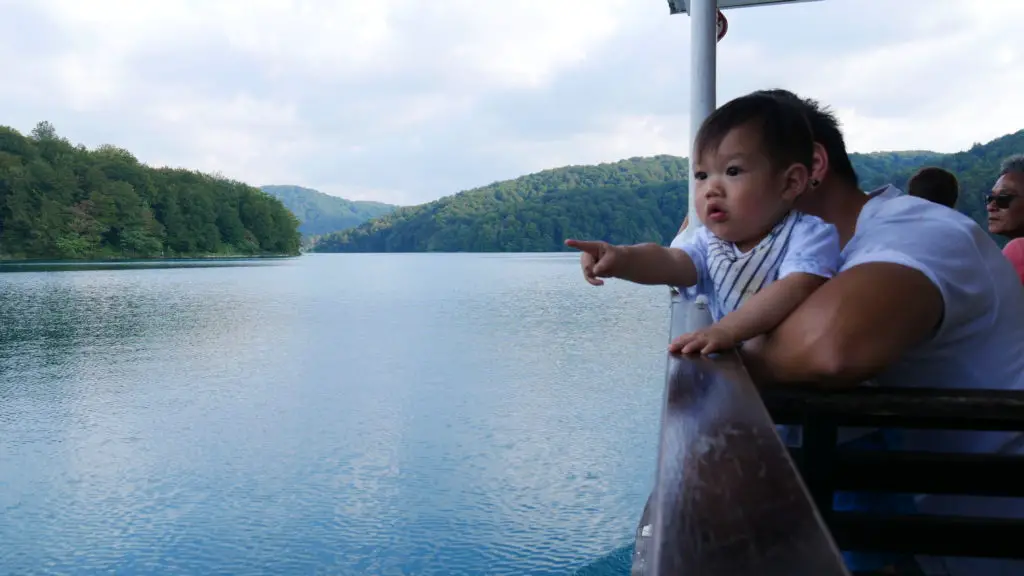 EXPLORE THE UPPER PART OF PLITVICE LAKES
If you still find that you have enough time in your schedule, make sure to explore the Upper Lakes. Just as mesmerising as the Lower Lakes, the upper section takes lets you get a little more up close and personal with the park's waterfalls.
Unfortunately, we didn't have enough time to explore this segment of the park, due to, well, children. But on the flip side, it gives us a legitimate reason to go back.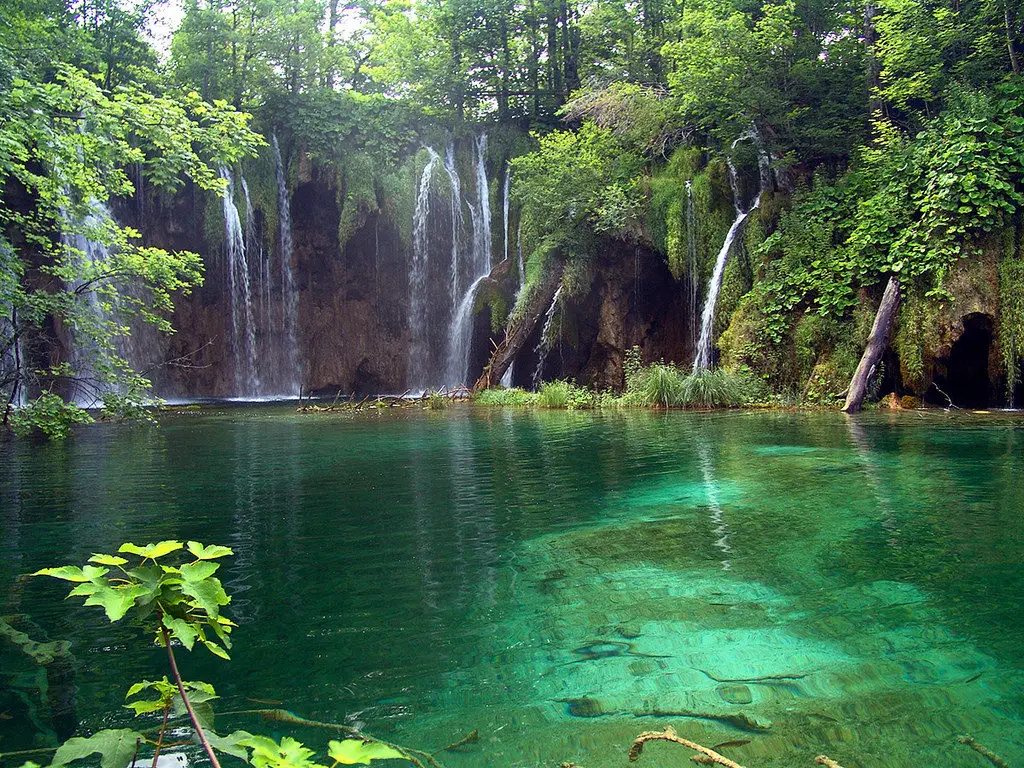 TAKE THE "TRAIN" BACK TO EXIT 1
I'm not sure what the Croatian concept of a train is, but the piece of machinery that picked us up resembled a bus. No, it didn't resemble a bus. It was a bus.
I guess making tourists think it's a train makes it sounds somewhat more.. romantic?
The train, like the ferry, is included in your entry ticket. It runs every 30 minutes from three stations (ST1, ST2, ST3), so you can easily get from the upper lakes to the lower lakes with minimum physical effort.
It won't get you all the way back to Exit 1, but you'll get pretty close. It's about a 10-15 minute easy walk from ST1 to Exit 1. If you need motivation to complete the last leg, then I'll let you in on this. The postcard photos you see of Plitvice? This is it. This is the money shot.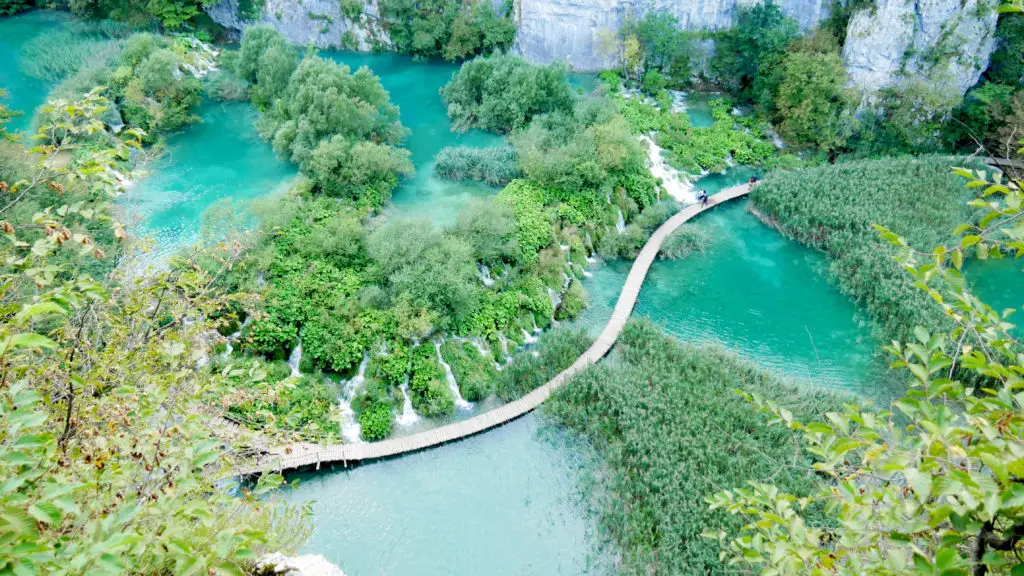 PERSONAL ADVICE:
Kids:
Don't bring a stroller/pram – pack the carrier!
Transport within the park (ferries, trains) are free, and we all know that kids don't like to walk much, so make sure to use those services as often as possible.
Food:
Try not to eat at the restaurants within or in close vicinity to the park, as the the Croatian food can be quite unauthentic. Try nearby towns on the way there or out, like Grabovac, Smoljanac where there is an abundance of food choice
If you didn't pack snacks or lunch, the food at the cafés within the park are… Edible.
Timing:
Try not to arrive at 10am – that's when all the large tourist groups and buses
Hladovina and Rastovaca carparks open at 7am, so if you're an early bird and can get to Plitvice this early, you'll have the park to yourself for a few hours
Otherwise, get there after 2pm and you'll find that the park starts to empty by 3pm. By 4pm, you'll virtually have the place to yourself

Anything else I forgot to squeeze in for a day trip to Plitvice? Any hidden gems you would care to share?