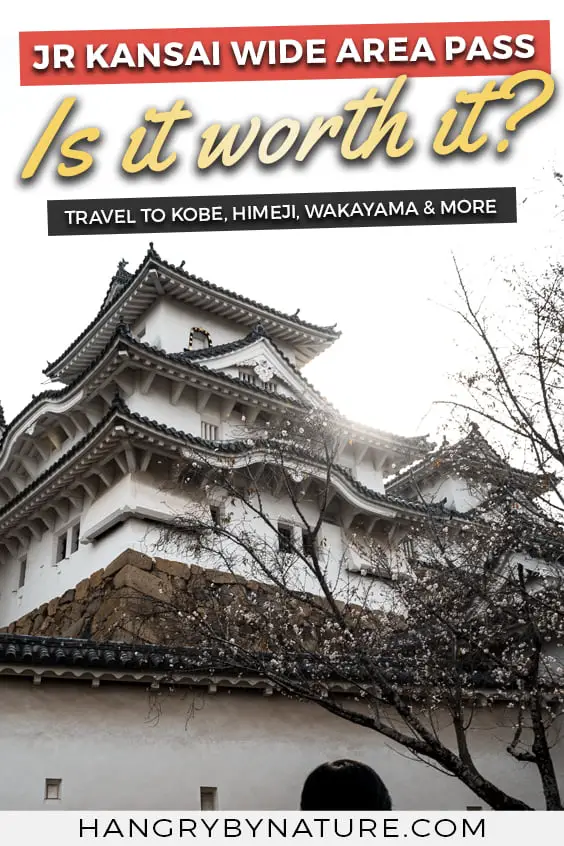 If you're sitting on the fence about whether you really need the Japan Rail Pass, you might want to sit a wee bit longer and ponder alternatives, like, the Kansai Wide Area Pass.
Look, I totally get it. The JR Pass is massive investment that digs (painfully) deep into your pockets before your much-anticipated trip even begins. Before you commit to being broke and scrape by on pennies until the next pay day, you might just want to take another look at your Japan itinerary and establish whether you'll save money by getting another type of pass altogether.
The JR Kansai Wide Area Pass might just be what you're after if your itinerary is predominantly based within the Kansai region. Home to postcard cities like Kyoto, Osaka, Nara and Himeji – this affordable unlimited train travel pass is the perfect JR Pass alternative if Kansai is the main area you're sticking in.
Just like the Japan Rail Pass, the Kansai Wide Pass provides a whole heap of flexibility and freedom if you're planning to do a large amount of train travel. In this guide, I'll be running through some of the Kansai Pass essentials, where to buy it and whether it's worth getting.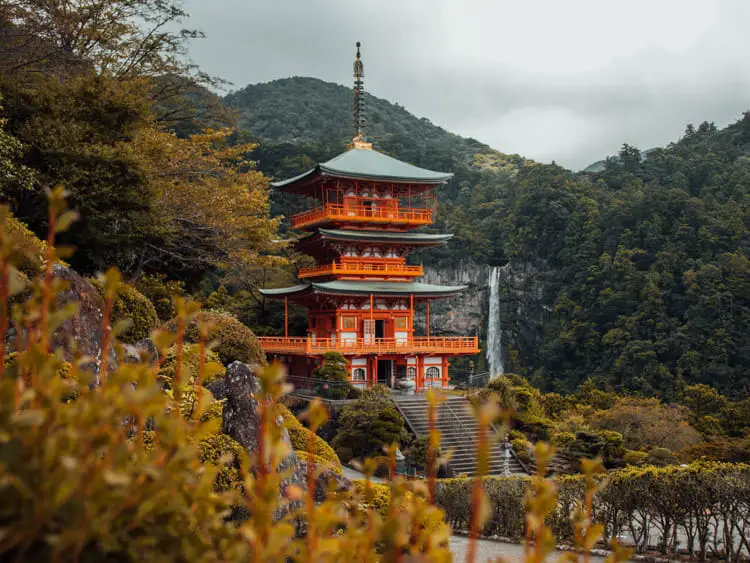 JR Kansai Wide Area Pass: Must-Knows
The JR Kansai Wide Pass will be your best travel buddy for a good chunk of your trip if rail travel will be your main mode of transport. I mean, let's be real, you don't just go to Japan and not catch the train.
What is the JR Kansai Wide Area Pass?
This is the perfect pass for visitors who plan to visit some of the more remote cities within the Kansai region, such as, Himeji, Kinosaki or Wakayama. The pass is only available to foreign tourists and provides 5 consecutive days of unlimited travel on designated train and bus lines.
Validity, Terms & Uses
The Japan Rail Kansai Wide Pass is valid for most JR trains and buses, including the Sanyo Shinkansen between Shin-Osaka and Okayama. However, the Tokayo Shinkansen between Kyoto and Osaka is NOT covered.
▪︎  Non-reserved seats only.
▪︎  Valid for consecutive use only.
▪︎  Only available to foreign visitors in Japan.
▪︎  Valid for single person use only.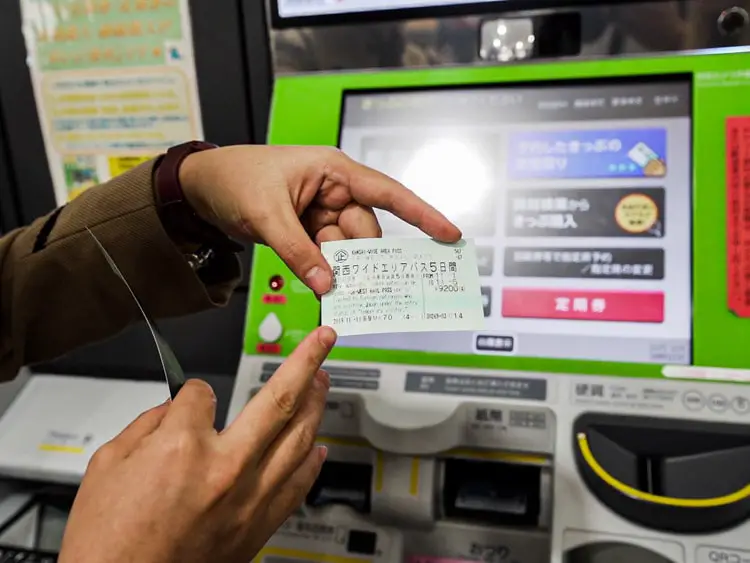 Kansai WIDE Area Pass VS Kansai Area Pass – What's the difference?
Confused? Don't stress – I was floatin' on that exact same boat. I initially thought they were one and the same. But, hey, I'm here to clarify and enlighten y'all. Here are the key differences between the 2 passes:
Kansai WIDE Area Pass
▪︎  Valid for 5 consecutive days
▪︎  Covers the Sanyo Shinkansen between Shin-Osaka and Okayama
▪︎  Unlimited use of the Kyoto Tango Railway that provides access to Amanohashidate
▪︎  Unlimited use of the Chizukyu Express Line between Kamigori and Chizu, which is a non-JR line that provides the quickest transport to Tottori
Book your Kansai passes:

Kansai Area Pass
▪︎  Choose between 1, 2, 3 or 4 day consecutive passes
▪︎  Not valid for rides on the Shinkansen
▪︎  Unlimited use of the Haruka limited express train between Kansai Airport and Kyoto (apart from that, no other limited express trains are included)
▪︎  Receive a voucher for Kyoto Subway 1-Day Card which provides unlimited use of the Karasuma and Tozai subway lines during the validity of the Kansai Area Pass
▪︎  Receive a voucher for Keihan 1-Day Kyoto Sightseeing Pass, which includes use of the Keihan Main Line, Keihan Uji Line and the Otokoyama Cable Car during the validity of the Kansai Area Pass
That being said, both passes include unlimited travel to some Japan's most iconic cities – Osaka, Kyoto, Nara, Kobe, Himeji – and also to places, like Universal Studios and Kansai Airport. Oh, and with both passes, you also get free bicycle rentals at designated Ekirin Kun outlets. Take advantage of that, guys.
Transport Lines Covered
Sanyo Shinkansen
Kyoto Tango Railway
Chizu Express
West JR Bus
Conventional lines
Wakayama Electric Railway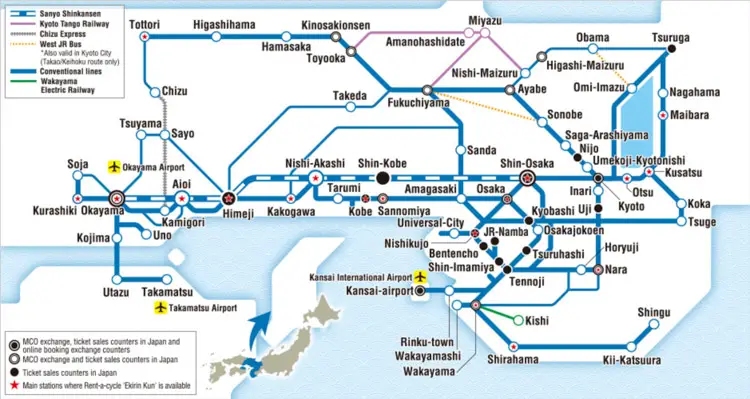 How to exchange your Kansai Wide Pass
When you purchase your pass online, you do not receive rail pass itself. You'll receive a voucher in your designated email, which you'll need to redeem at one of the specified locations.
Normally, you need to purchase rail passes for travel within Japan when you are outside of the country to get the best deal, however, we bought our Kansai Wide Pass on Klook and were able to order and redeem the passes when we were already in the country for the same price as booking overseas. Win!
The voucher is linked with personal details submitted at the time of booking, so the passes must be collected in person with passport verification. Be sure to have your printed or mobile e-voucher at hand and head to a self-service machine or counter at the station.
TIP: Before using the self-service machines, go to the information counter and ask for guidance. Selecting the wrong option can mess up your exchange order.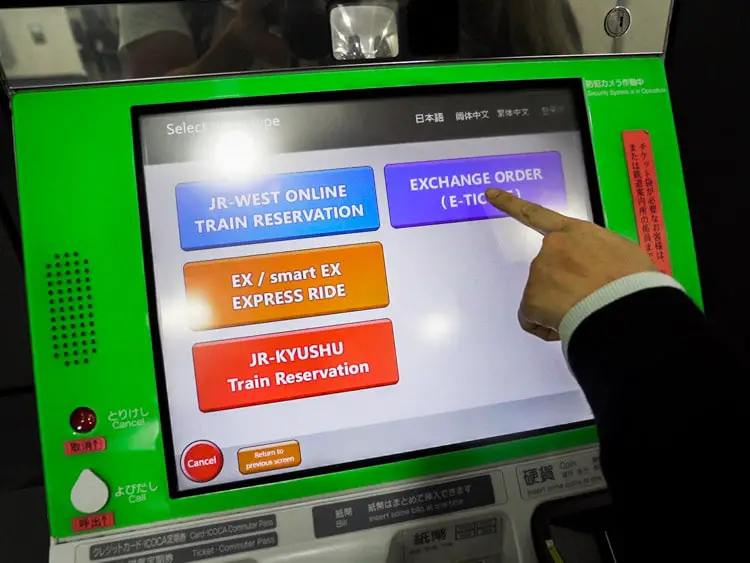 How to use the Kansai Wide Pass
Once you've moved past all the nitty gritty of ordering and exchanging your JR Kansai Pass – it's time to hop on a train (or bus) and enjoy the ride.
To access the platforms, all you need to do is insert your pass into the automatic gates and collect it on the other side. Don't forget to grab some Onigiri, snacks or Bento Boxes at one of the many train station shops to get you through the ride. Thank me later. After which, it's simply a matter of finding an empty seat to plop yourself down on and enjoy the scenery.
If you're travelling on the Sanyo Shinkansen and you haven't purchased reserved seating, you'll need to locate the unreserved carriages (there's usually only 3) and find a free seat.
TIP: Use Google Maps to route your destination and check up-to-date train or bus schedules.
Where to buy the Kansai Wide Area Pass
The easiest way to buy a Kansai Wide Pass is from a licensed online retailer, such as Klook. The purchase process is super easy – you just need to fill in the full names as per passport for each passenger and respective nationalities. Be sure to input the right date for when you intend to start using the pass.
Soon after booking, you'll receive a confirmation email and mobile voucher, which you will need to have on-hand along with your passport when you redeem it for a physical pass.
The best thing about buying the JR Kansai Wide Area Pass on Klook is that you can make the purchase a day before you intend to use it, and exchange it at a station the very next day.
Note: Don't book too soon – vouchers must be redeemed with 90 days from the date or purchase.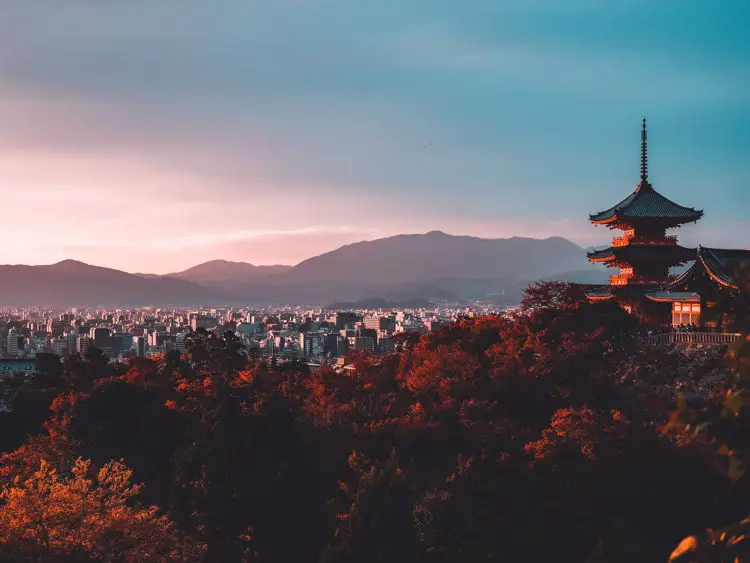 How to Save with the Kansai Wide Area Pass
Let's be real – the JR Kansai Wide Area Pass probably won't pay off if you're planning short-distance visits to Kyoto, Nara, Kobe and Himeji alone. You will fbetter off with the 1, 2, 3 or 4-day Kansai Pass, in this scenario.
Where you'll really save with the Kansai Wide Pass is if you use it in combination with at least one major side trip to a more remote location in the Kansai region, such as, Okayama, Kinosaki Onsen Town or Takamatsu.
Sample itinerary for 4-day Kansai Pass:
| From: | To: | Return Trip Cost (JPY) |
| --- | --- | --- |
| Osaka | Nara | 1,500 |
| Osaka | Kyoto | 840 |
| Osaka | Himeji | 3,400 |
| Osaka | Universal Studios | 720 |
| Osaka | Kansai Airport | 1,210 (one way) |
| | Total: | 7,670 / $71 USD |
| | 4-day JR Kansai Pass: | 6,600 / $61 USD |
| | Savings: | 1,070 / $10 USD |
The monetary savings aren't life-changing, but at the very least, you save yourself the hassle of having to purchase tickets at every station. Trust me, it gets pretty confusing when you're standing in front of the ticket machine scratching your head, and simultaneously trying to decipher the railway system in Japan.
Sample itinerary for 5-day Kansai Wide Area Pass:
| From: | To: | Return Trip Cost (JPY) |
| --- | --- | --- |
| Osaka | Wakayama | 5,300 |
| Osaka | Kinosaki Onsen Town | 11,360 |
| Osaka | Nara | 1,500 |
| Osaka | Universal Studios | 720 |
| Osaka | Kansai Airport | 1,210 (one way) |
| | Total: | 20,090 / $185 USD |
| | 5-day JR Kansai Wide Area Pass: | 9,200 / $85 USD |
| | Savings: | 10,890 / $100 USD |
Boom. This is where your savings can go far with the Kansai Wide Area Pass, taking into account that a trip to Kinosaki Onsen already costs more than the pass itself. If you're planning to explore the wider Kansai region – this pass is 100% worth your dollars.
Find more rail passes in Kansai & Japan:

Is the Kansai Wide Pass worth it? Final Words.
If it's your first time visiting the Kansai region – probably not. You'll probably want to spend time exploring the likes of Osaka, Kyoto, Nara and Kobe. These cities are actually located pretty close to one another and the cost of train tickets are fairly cheap.
Bottom line – you'll end up more out of pocket buying the pass than purchasing individual train tickets. However, for the sake of ease and convenience, I do recommend getting the 1, 2, 3 or 4-day JR Kansai Pass instead.
If this is your second, third or twentieth visit to Japan and you're looking to cover the wider Kansai area and visit the other side of the coast – the 5-day JR Kansai Wide Pass is the one for you. You'll save hundreds on train tickets travelling to beautiful remote places, like, the sand dunes of Tottori, Okayama's black castle and the famous Kinosaki Onsen town.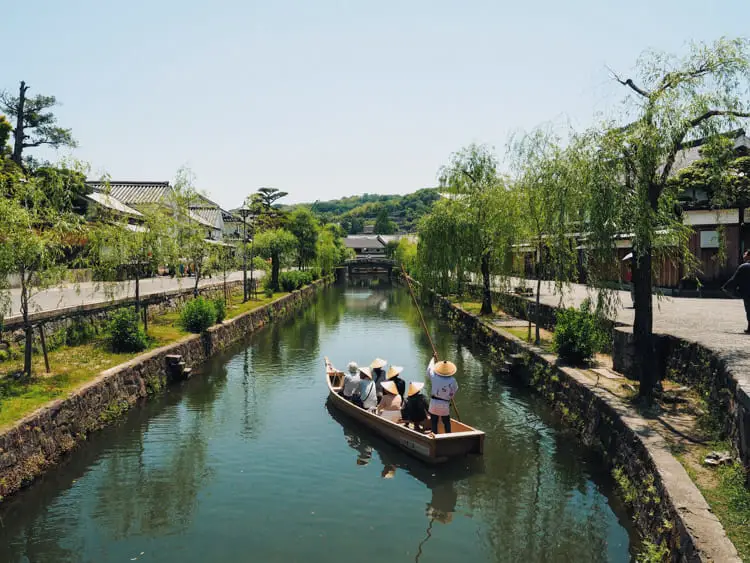 This post was created in partnership with Klook. However, all content, experiences and opinions are, always, our own.
---
Got questions about the JR West Kansai Area Pass?
Feel free to ask in the comments below.
---
Don't skid off just yet – discover more of Japan:
Like it? Share it.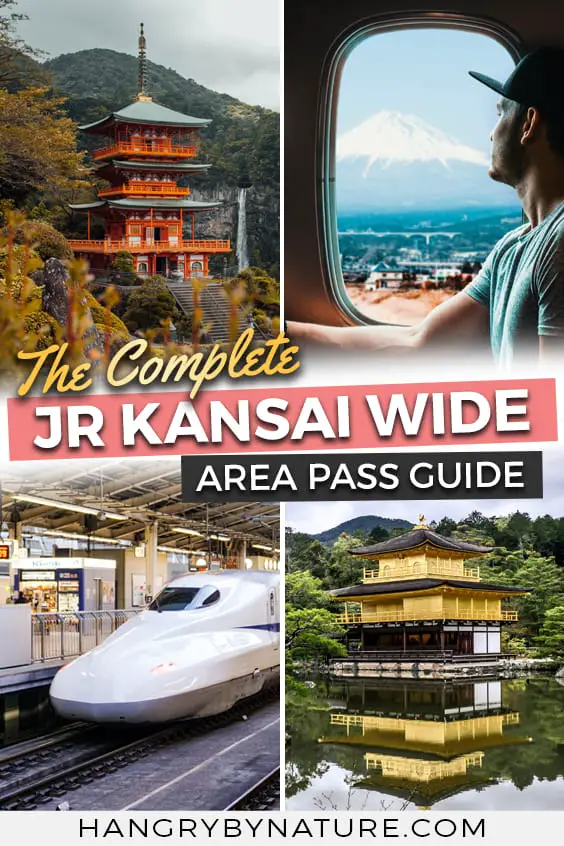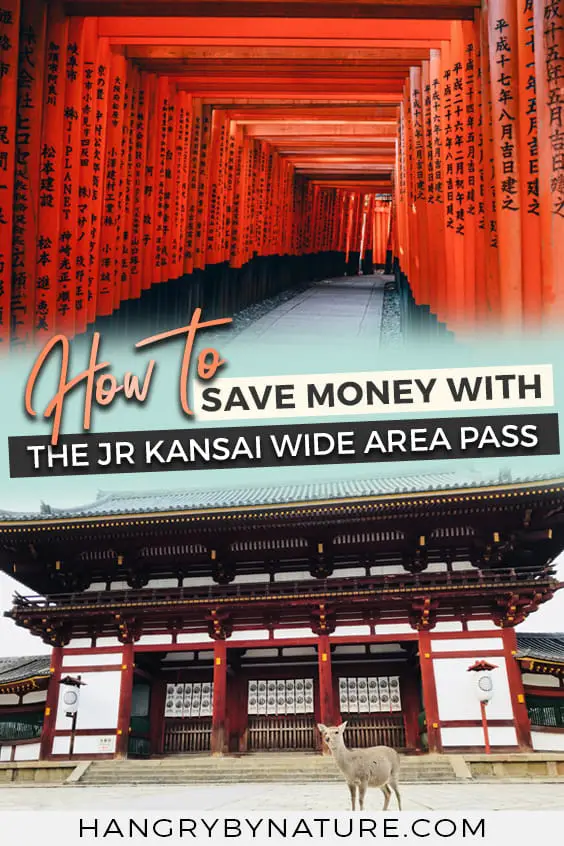 Get the most out of your Japan Trip
Take a look at our Travel Resources to find the best deals on flights, accommodation and attractions. Find mistake fares, the cheapest date to fly each month, hotel and apartment savings, plus where to buy the cheapest tickets for attractions.
If you're looking for some sweet accommodation deals, you're in for a delicious treat.
Come say "HEY!" on Instagram or Facey. I like to think I'm a self-proclaimed comedian, all the while providing some lit AF travel tips. You be the judge.