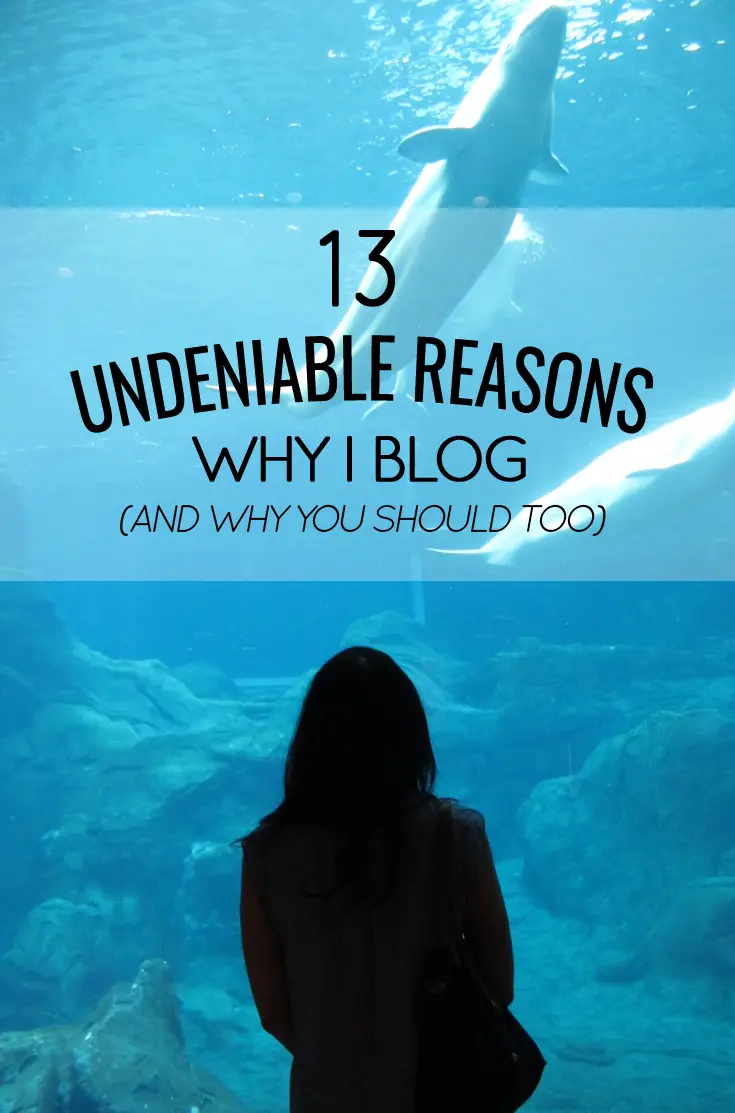 Who's ever started a blog, pumped out a number of posts in a burst of excitement, and then left it to wilt? Guilty.
I'm pretty certain I still have about five blogs floating around on the Internet somewhere. Which leads me to wonder, what could've become of them had I maintained my initial enthusiasm?
Not much, probably. I've learnt more about blogging in the last few months than my entire adulthood. I was doing it all wrong.
Whether you're blogging with ambitions to monetise or simply doing it as a hobby, the industry (that's right, industry) has evolved so immensely in the past ten years, it is barely what it was when the term first made its rounds on the Internet in the early 2000s.
As Chris Garrett from ProBlogger describes, the key difference between websites and blogs is that the art of sparking conversation and reading regularly updated content keeps your audience coming back. "There is more of a conversational and community feel" – it helps people find a place they belong.
Not gonna front, my first blog lived somewhere in the realms of MySpace with Chingy's Right Thurr blasting in the background. The content consisted of profoundly philosophical musings about how much of a hot mess I was after leaving a string of broken hearted ex-boyfriends because I couldn't decide which one I wanted to date out of the three.
So, if you're thinking twice about starting a blog – let me convince you why it might be a good idea.
1. HELP OTHERS USING YOUR EXPERIENCE
The golden rule to blogging is that you're not doing it for yourself. Even though the post you're writing consists of a particular experience you had – you need to use that to turn around and help your audience. People that can benefit from what you went through. End of story.
You're selling yourself to be of benefit to other people. Your real self and your very real experiences. Not something you're pretending to be because that, inevitably, will never work out. Be real. Be cool. Be you.
2. CREATE OPPORTUNITIES
Almost everyone is online in some way or form. Unfortunately, not all of us own our online presence.
Most of us don't even consider creating an online portfolio for ourselves to exhibit our skills and talents. We live in an age where anybody can make it as an Instagram, Facebook or YouTube celebrity. Gain over 1000 followers and companies start sending you free shit to promote. Restaurants start inviting you to free dinners. Free tea starts getting sent your way.
Can you imagine the opportunities that would come our way if we presented an easy way for potential clients and businesses to find us?
Whatever your passion and drive is – be smart about it. Utilise it to open up doors for yourself, make it easy for people to find you, seek your help, and then potentially, earn money from relaying your knowledge and experiences.
It's one thing for us to go out and actively find work – but wouldn't it be even better if work or business opportunities came and found us?
3. BECOME THE JACK OF ALL TRADES
Blog to learn.
It's important to remember that we should always progress through life as eternal students.
I can't even begin to tell you how incredibly much I've learnt since my blogging journey began. When I decided to start this (my 5th blog, mind you), I still held a very outdated and skewed perception of what it was all about. I mean, it's a travel blog – I just write about myself and my travels, right? Yeah, nah. Glad I worked that out.
Starting a blog requires you to learn how to build a website using WordPress, amongst other things like – basic coding skills, graphic design 101s, improve your writing, etc. After visiting a myriad of more established blogs, I came to the realisation that my photography and editing abilities are tragic. Like, Titanic sinking into the ocean kind of tragic.
But hands down, the best thing you'll learn from blogging is the ability to sell yourself. It can sometimes feel like you're a virtual door-to-door salesman pitching to brands, sending out email after email to established blogs begging them to accept a guest post for the exposure.
You know what the difference was between selling something for a company I didn't believe in, and selling myself? I believe in myself, durr. And that makes all the difference.
4. DO IT FOR THE LOVE
Everyone loves doing something. Everyone has a passion. A hobby.
People enjoy talking about the things they love doing. The nature of pursuing your hobby, spending time on it, and working on it to make it better is exactly what makes you a wealth of knowledge to others who have just discovered something they love. Everyone needs help with something.
Whenever you do something with love, you do it good. It's easy, because the love is already there.
It's like when I'm really in the mood to cook, I do it with all the love there is and I create dishes to amaze, inspire – render people to tears! Too bad I'm not very passionate about cooking, and most days, my food makes Andy raise his eyebrow and prod at it to check whether the chicken is still alive. Oh well, some you win and some you lose.
5. FIND THEM SIDE HUSTLES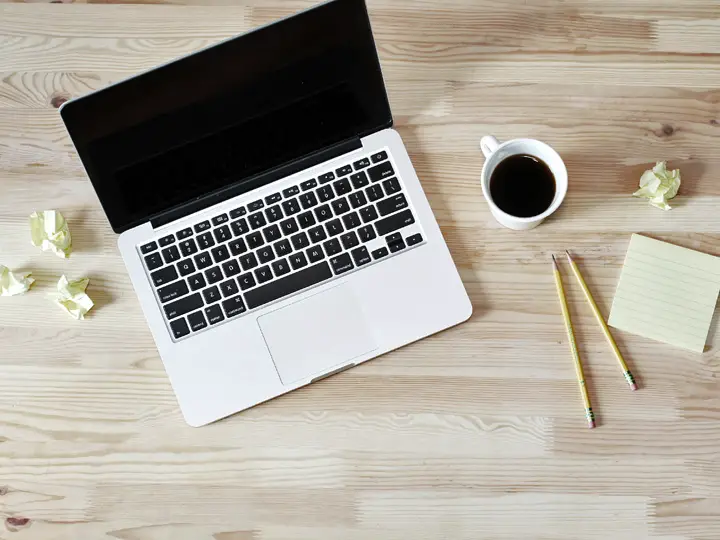 And I'm not suggesting you sell Mary Jane on your street corner. I'm talking legitimate shit that gets you paid like a full time job – or even better.
Blogging is the best form of self-promotion on the web. Your blog enables you to showcase your masterpieces. It's your online portfolio of written work, photographs, culinary experiments, interior styling – whatever it is that you love doing.
Not many people realise just how much work and opportunities can be found online. The Internet is a universe of opportunities – you can make just as much money living in the online world as you would in real life – if not more.
Take freelance Mumma, Elna Cain, for example – her whole blog is dedicated to helping others find freelance work online so that they can spend more time at home with their kids. She earns a full time income purely from freelance opportunities that she's picked up.
Apart from freelance writing, did you know that there are bloggers and businesses out there who require virtual assistants, social media managers, proofreaders, photographers, web designers and more?
Once you've set up your own blog, you'll pretty much have all these skills. Get that shit on your resumé.
My advice to you – get on them side hustles and get that money!
6. TO MAKE THAT MONEY, HONEY.
Not gonna lie, I do live to earn a dime.
If you've always had an entrepreneurial spirit like I do, then let me assure you, this is the most cost effective start up you'll ever come across. Yet, your potential to earn is just as limitless as having a brick-and-mortar business.
Contrary to popular belief, the most successful bloggers don't make their monies from ads, but rather, from selling their own e-books and courses, affiliate sales and online coaching.
If you want to know more, head on over to smartpassiveincome.com and check out how Pat Flynn makes an absolute killing from affiliate sales.
My personal goal is to earn a full time income from blogging and online side hustles so that I can give the middle finger to the rat race.
If I hadn't discovered blogging and the online world of money making, I'd be out hustling start up capital to fund my restaurant empire. It would only take me about twenty years and a $500,000 bank loan to achieve that. No pressure or nothin'.
That, or I'd be out on your street corner trying to sell you Mary Jane.
7. THIS THING CALLED FREEDOM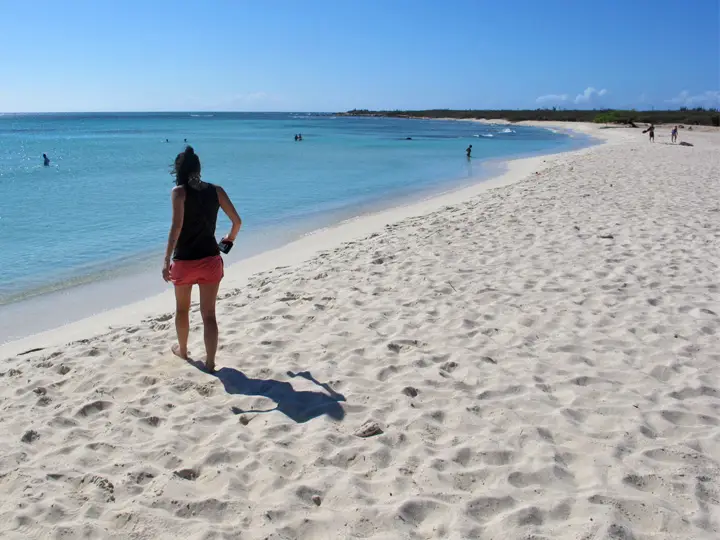 The beauty of the age we live in is that this magical thing called the Internet-majig gives you the freedom to work remotely and design a business concept that's location independent – all for very little capital investment.
There's never been a better time than now. We have never been luckier than we are now. We are connected to the world.
Anything in life worth having is hard. Starting a business online is not easy. Starting any business is not easy. Period.
But neither is building a career and working your way up the ladder. Everything takes time and devotion.
But, me, personally?
"I prefer dangerous freedom over peaceful slavery." – Thomas Jefferson
As long as you can apply passion, discipline and effort to whatever you put your mind to – you can have what you want.
What motivates me?
I moved to Australia with my Mum and Stepdad when I was 12, leaving my Dad and my sister behind in Germany. My heart has been halved ever since. The love I had for my family was split between two continents on other sides of the world.
My dream had always been to start a business and earn enough money so that I could, somehow, live half the year in Australia and the other half in Germany. Sounds pretty darn farfetched, I know. But hey, once you discover the potentials that lie online, it's not so farfetched anymore.
8. INFINITE POTENTIAL
When you start a blog or an online business, your customers are potentially, the whole world. The number of people you can reach online is countless. Your potential to make money is infinite. Your growth is dependent on how much you want to put in, just like anything else in life.
If you want to market your clean living blog to women in South Africa, you could. If you want to market your RC modifications hobby blog to a group of high school kids in Japan, you could. Provided you can speak the language.
I mean, the possibility of getting South African women and a bunch of Japanese school kids to swing by your shop front business in Australia is pretty slim.
So bottom line, go online.
9. IT WON'T BREAK THE BANK
Starting a blog or website on WordPress costs less than your cup of barista-made coffee. As long as you have the discipline to do so, you can learn almost everything online, and at the school of YouTube. From buying a domain name to Wordpress and coding – all you have to be is somewhat computer literate and you're good to go.
Then again, you can probably learn how to use a computer on YouTube as well. I should've just sent my parents in thatta direction.
10. CONNECTING WITH LIKE MINDS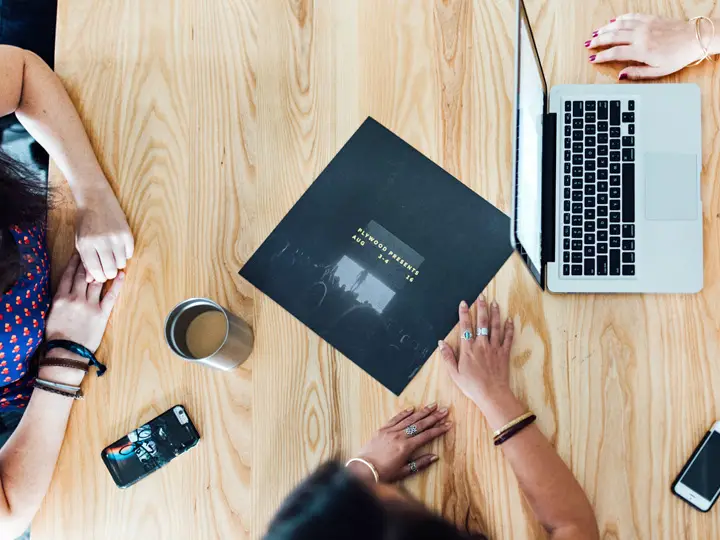 Whenever you set out on a path in life, you always meet people who share the same passion that resides inside of you. The path you take is never untraveled and the beauty within it is connecting with people who are on the same wavelength.
Blogging can connect you with hugely successful peers who have been in the game longer than you have and are living the life. For example, you can join Melyssa Griffin's Blog + Biz BFFs Facebook group where she provides insider blogging advice and encourages you to connect with the 15,000 other bloggers who are active within her group.
Melyssa Griffin is a big name in the world of blogging. I mean, have you seen her latest income report? This chicpreneur makes in excess of $56,000 a month from her blog. Yeah, you read right. A month. Dang girl. You had me at hello.
11. FINDING FOCUS, RESPONSIBILITY & PEACE
I'm the type of person who has difficulties sitting still – I constantly need to move my legs underneath the table, twiddle my fingers, and prod any moving subject that passes me. I basically have the same attention span as my 1-year old.
Working on my blog, devising content, writing and getting my creative juices flowing gives me a sense of focus I never knew I had.
It's a business I'm nurturing and growing like a baby. A baby that actually has the potential to make me some moolahs. Actual babies kind of just send you down the road towards welfare.
I find beauty and inspiration when the rest of the household is sound asleep. Focusing my mind on one task bestows me with a profound sense of peace and the "me" time I need to recharge before my needy ass toddler is glued all over me again the following morning.
12. IT'S ANYBODY'S GAME
It's simple. Anyone can blog.
Setting up a blog, literally, takes about five minutes.
As long as you can write, have a distinct voice, and have a passion – you can do it. There's no discriminating, no prerequisites or previous experience required.
Every passion one harbours has the potential to be profited from, as long as you have the vision and take the action.
13. IT'S REWARDING, LIKE POSSIBLY BETTER THAN EATING CAKE.
Don't get me wrong, cake is good. But blogging can be better. I mean, blogging has the ability to bring you free food. And it's a proven fact that, anything in life that's free, tastes better. Am I right? Damn straight I'm right.
It also gives you a sense of self-achievement – you built this! You own that domain, you own that website – that bitch is yours! You made it. It's your space, your man/woman cave. You built it with your bare clicking hands.
You'll give the air a fist pump every time someone likes your page, or when you get a notification that someone new has subscribed to your newsletter. Fuck, yeah.
So, if you're not all over blogging like a fat kid on cake, cheese on pizza, or sauce on ribs… It's never too late! Start now and reap the benefits.
Peace.
Why do you blog? Or, better yet, why aren't you blogging?