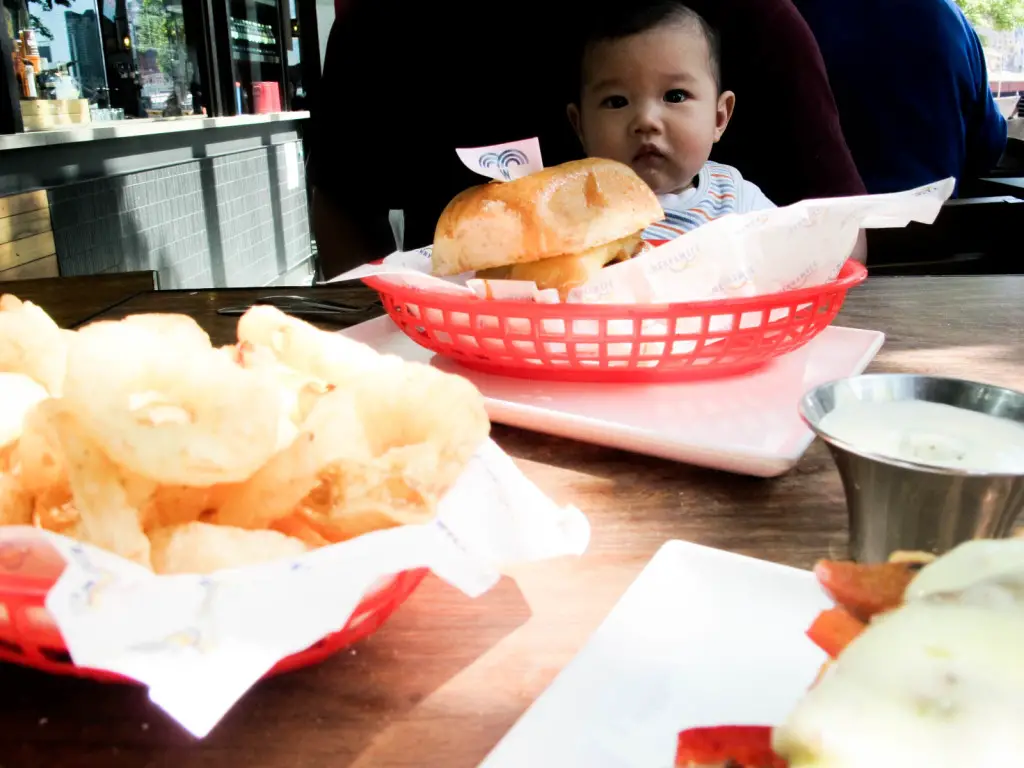 Okay, I'll be honest. I never, ever intended on ever going to The Merrywell for a dine-out experience because 1. I don't trust restaurants at the Crown Casino in Melbourne, and 2. I don't trust Crown Casino restaurants. I mean, I went to Nobu once and paid $200 odd dollars for a couple specks of food on my plate so I wasn't sure if I wanted to make a Maccas pit-stop on the way home again for a top up.
On our way back to the Crown car parks from an expo we attended something caught my eye. "Best Burger of 2013" advertised loud and proud on the window in big, bold letters. Damn, son. That's a big call. I mean, you can't go around self-proclaiming that you have the best god damn burger of the year. Someone or something important must've made a claim like that legitimate. And I couldn't let a claim like that pass me by. I gotta legitimise that proclamation myself and deem it worthy in my burger bible.
Ling-Ling and I looked at each other in silent affirmation, nodded at one another and walked in.
Being the person who always orders the wrong dish wherever I go, I, Tina Pik, for whatever mysterious and incomprehensible reason, decided to order the Philly Cheese Steak. Who the flippin' hell orders a Philly Cheese Steak at a place that won the Best Burger Award? I do. Facepalm facepalm facepalm.
I can only tell you one thing. Do not order the Philly Cheese Steak at The Merrywell. It looked like a splatter of beef and cheese mushed into a plate. In fact, it looked like someone had shot a paintball onto it.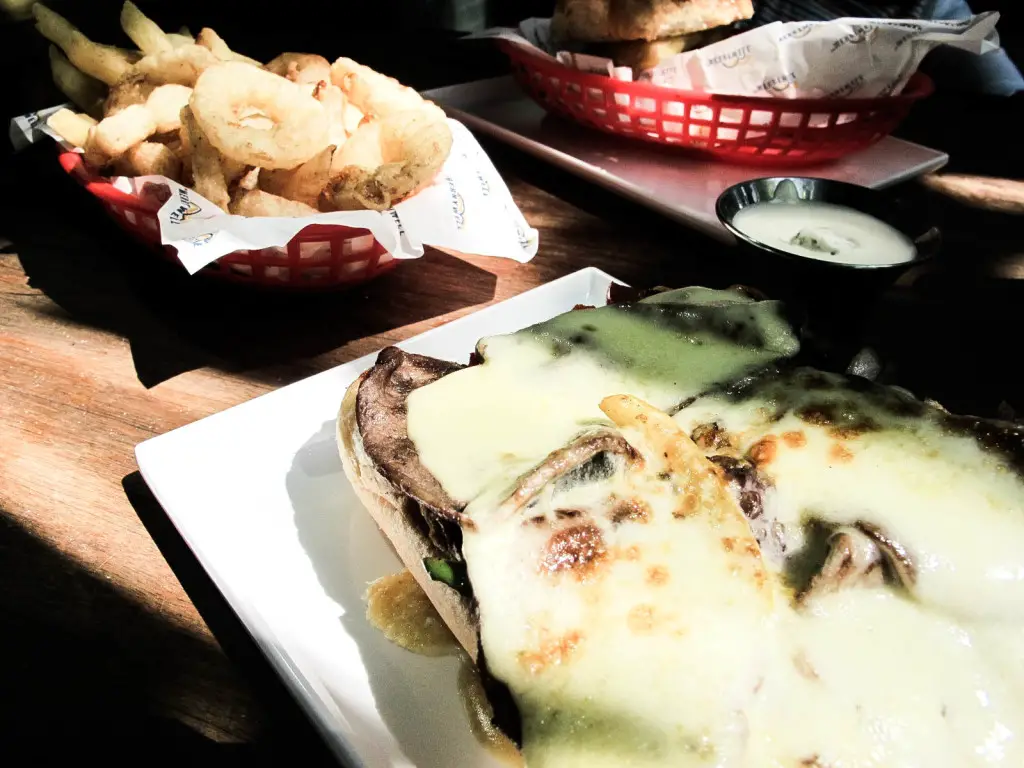 Ling-Ling, being the smarter foodie on this occasion, actually ordered a burger. He got the Red-Eye Spicy which consisted of a beef patty, jalapeños, harissa, cheddar, chipotle mayo, sriracha and chilli. Now that was a burger that I cannot fault. Not the best burger I've ever tasted but good enough for me to give it one thumb up. A great blend of juicy beef and tasty, tangy spices.
What was I thinking? Please don't be daft like me and order a Philly Cheese Steak at a famous burger joint.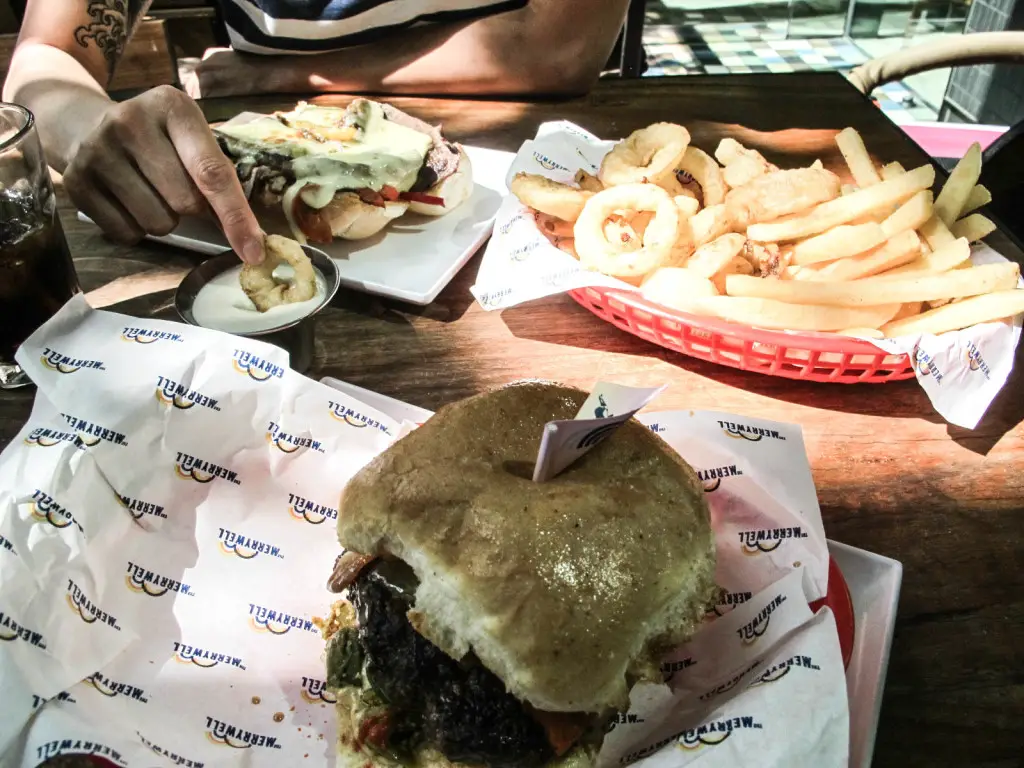 The Merrywell
8 Whiteman St
Southbank, Melbourne
Like It, Share It!
Enjoy What You Read? Join Us!