Travelling with kids is as easy as a walk in the park. Said no parent ever. Nevertheless, we shall never lose hope. Armed with the right kids travel gear and genius travel items for kids - you just might survive the adventure and regain your sanity at the same time.
Okay, you can't deny that we're lucky as hell to be parents in an era of digital entertainment (ahem, Netflix)and, well, the convenience of online shopping. I mean, think of all the accessories and nifty travel gadgets our parents didn't have the luxury of having back in the day where they used to take us traveling. Poor folks had to endure us wild kids for an entire long haul flight with shabby in-flight entertainment, no smartphones, tablets or fun kids' travel toys. Just 100% raw kids. Respect to our parents.
Or, perhaps, unbeknownst to us, our loving folks quietly slipped some Phenergan into our airplane food and knocked us out until we reached our destination. If it's any consolation, I'm pretty certain we are the lucky ones. In-flight entertainment is so impressive in this day and age that I'm willing to forgo sleep to prevent myself from getting a serious case of FOMO, onboard WiFI is almost a standard and airplane beds for kids provide our tiny human counterparts with the luxury of lying down flat as if they were in business class.
What could possibly make your travels with kids even smoother? Perhaps this list of kids travel gear and baby travel items will be the icing on the cake.
For more hacks & tips on travelling with kids, see below:
Tula Baby & Toddler Carrier
The first thing I pack for any trip - near or far - is our trusty Tula baby carrier. City trip, mountain hiking or beach bumming - this is our favourite piece of baby travel gear that we couldn't live without.
Tula carriers feature well-padded shoulder straps (without being too bulky) and wide padded waistbands that help evenly distribute weight, keeping you going on your travels for hours on end. Plus, they have some pretty dope prints that'll earn you all the cool points as a parent.
We also own the mesh version of the carrier, which is perfectly suited for trips to hot and humid destinations making it more breathable for your baby without sweating up a storm.
Portable High Chair 
I can honestly come up with a handful of reasons outside of camping or travelling when a portable high chair would've come in handy. Like when a hipster café is too hipster to have high chairs or when you're in parts of Asia and some of the top-rated eateries are equivalent to the size of your bathroom.
This Pop & Sit Portable Booster is super compact once folded, allowing it to fit in your luggage and transport it anywhere from campfire outings to exotic hotel rooms.
Baby Hiking Backpack
The Deuter Kid Comfort 1 baby hiking back certainly isn't as compact as standard carriers considering it is for serious trekking enthusiasts. If you're after the best baby carrier for your next camping trip, or if you want to be the first to climb Everest with your child (not advised), then this is your guy.
A standard baby carrier or wrap might cut it for a little while, but they're not designed for serious hikes or treks. I mean, I love my Tula baby carrier and all, but you won't catch me climbing a mountain with it.
Psst.. New to Airbnb? Get $40 travel credit when you book your first stay!

GB Pockit Stroller
An umbrella stroller that folds into the size of a backpack? Shuddup and take my monies.
Forget fancy dancy McLaren lightweight strollers or Bugaboos, the GB Pockit Stroller is the best travel stroller if you detest all things bulky and heavy. Folding down to a ridiculously compact size, it's small enough to pass as carry-on and even fits in the stowaway space beneath the chair or overhead storage compartment.
Weighing in at 4.3kg (9.5 pounds), it's a wee bit heavier than a newborn baby, yet still maintains a large enough seat for your kid to sit comfortably on.
A Diaper Bag That Will Earn You Cool Points
'Diaper bag' and 'cool' don't usually fit into the same sentence, but with the HapTim Diaper Travel Backpack, you might just be the coolest mum on the block. It has all the functionalities that you would expect out of a standard diaper bag, except it looks like a super hip Herschel backpack.
Featuring 3 independent compartments with a detachable divider to store clothes, diapers, drinks, snacks, and even pockets for your smartphone, iPad and wallet - this truly is the all-in-one to make your transformation to 'cool mum' complete.
On the plus side, the backpack still straps onto the pram securely, and the chances of convincing your hubby to wear it are exponentially higher. Cos hubbies just wanna be cool too.
Ride-On Carry-On Suitcase
This is the be-all and end-all solution for when you need to get from A to B stat, but your kid is not complying because they obviously do not see the urgency of the situation, like a final boarding call.
Strap 'em in the revolutionary Mountain Buggy Bagrider, get rollin', and get to your gate. Unstrap. Boom. Too easy. No tears, no fuss, no yelling.
The Bagrider transforms from standard carry on luggage to toddler tower with a simple twist of a button, and holds up to 15kg (33lbs) in weight. The child seat comes equipped with a cushioned seat liner and 5-point safety harness, so you can tow, swing or swivel with a peace of mind. Just don't go too crazy.
Alternatively, you could always snag yourself the Lojel Cubo carry on luggage, which we used as a diaper bag, laptop carrier, and toddler seat. It worked for us on 10 flights through 7 countries.
Kids' Luggage Scooter
Sometimes, well, most of the time - kids just wanna have fun. What better way to positively reinforce "hurry the flippin' hell up - we need to get to the gate" than to provide the little ones with a fun incentive to actually get to places on time.
That's where the ZincFlyte Luggage Scooter comes into play - I mean, genius, right? A carry-on suitcase and scooter combined into one fun-packed rolling contraption.
With 25L capacity, there's plenty of room for all their toys, books and devices, and best of all - it's cabin sized. So, they can have all the fun scootin' around right from check-in through to the gate.
For more hacks & tips on travelling with kids, see below:
WATCH: Essential Kids Travel Gear in Action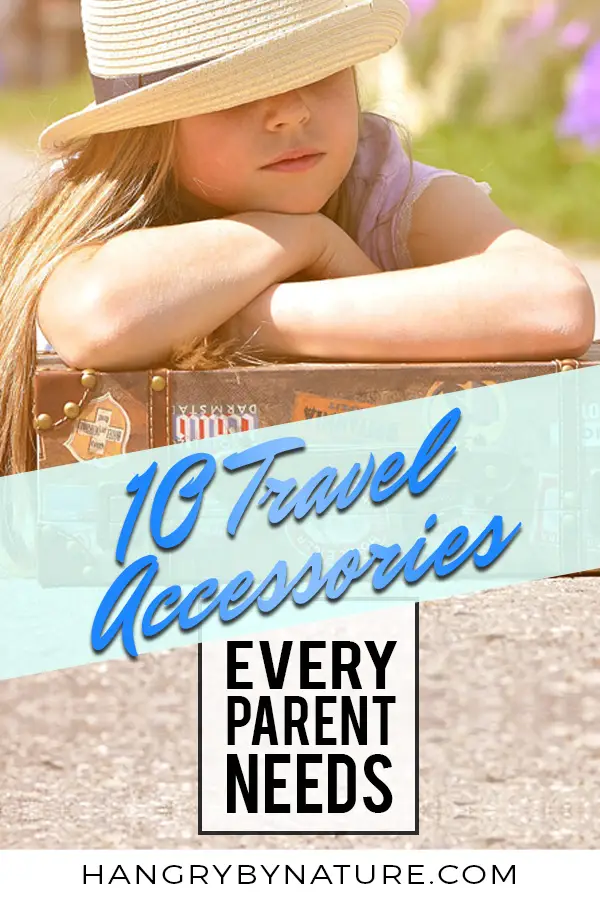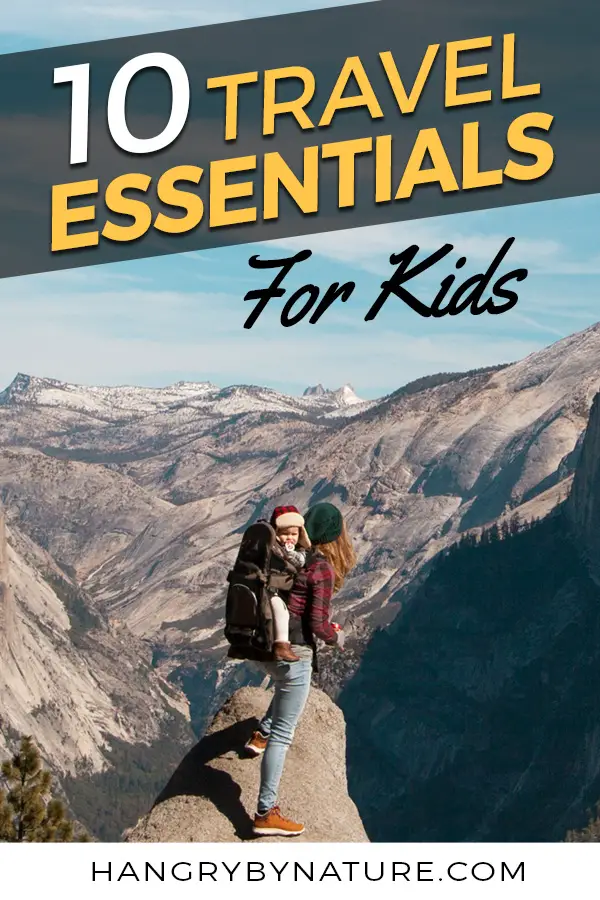 Want to get the Best Deals for your Family Holiday?
Take a look at our Travel Resources to find the best deals on flights, accommodation and attractions. Find mistake fares, the cheapest date to fly each month, hotel and apartment savings, plus where to buy the cheapest tickets for attractions.
If you're looking for some sweet accommodation deals, you're in for a treat.
How do we survive travelling with kids? Check out our list of packing essentials that we take with us on every trip.
Don't forget to come say "HEY!" on YouTube or Instagram. I like to think we're funny, entertaining and resourceful. You be the judge.
Got more genius kids' travel products you want to share?
Drop them in the comments below.