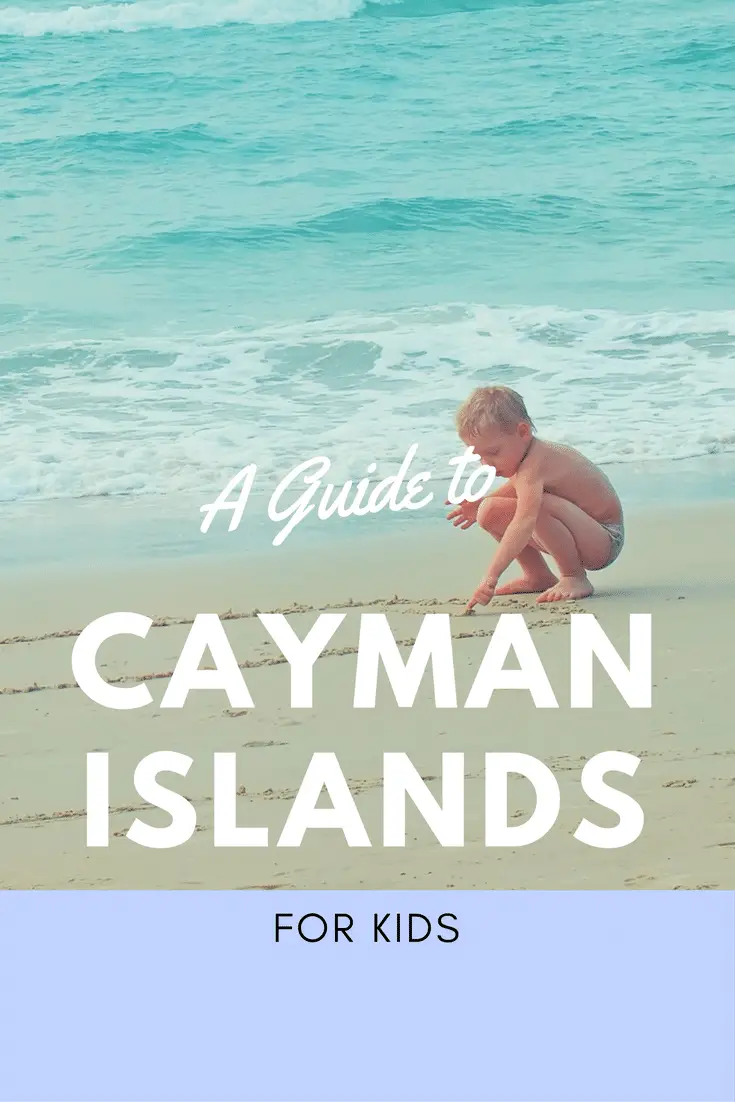 Planning a family holiday to the Cayman Islands? Well, that's definitely the right choice if you want to make the holiday equally entertaining for all the members of your family, kids and adults alike.
The only "negative" thing is that there are just too many attractions for the amount of time you usually have – unless you're planning to stay for a while.
However, we all know that holidays never work out like that. Worry not though, since there won't be time for boredom when you arrive at your destination. Isn't that just marvellous when traveling with your kids?
Keep on reading to learn some of the best things you can do while enjoying the paradise that is Grand Cayman.
Related Stories: Essential Gadgets & Gear for Traveling with Kids
SWIM WITH STINGRAYS
One of the most valuable and unique experiences for the whole family is undoubtedly Stingray City. This area presents a natural habitat for the stingrays that gather here because they're used to people feeding them. Therefore, even though they may look a bit scary at first, they are actually very friendly and gentle.
Your whole family can enjoy a nice swim with the stingrays in relatively shallow waters, which is perfect for kids.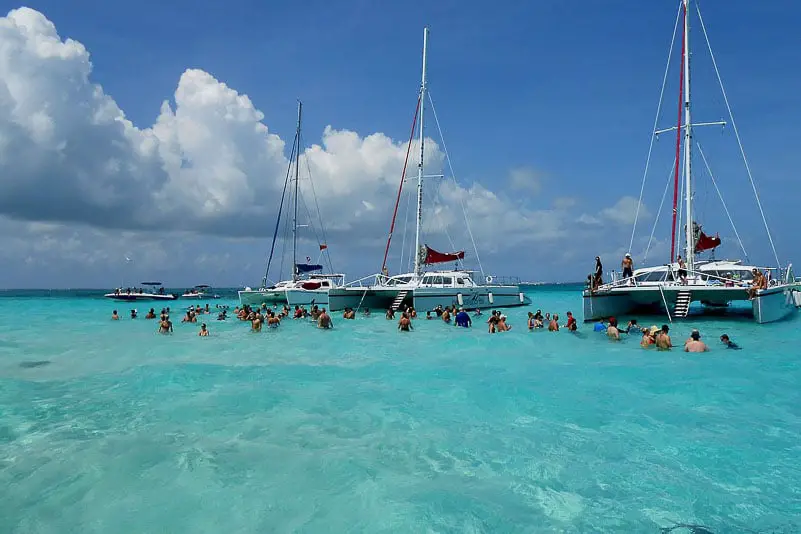 PLAY WITH STARFISH
Starfish Point is a perfect spot for small children, since the water is very shallow – maybe just around a foot deep. Here, you and your kids can observe and play with lovely red starfish. The trail they leave in the sand as they move is also a very interesting sight.
Related Stories: Mo'orea Island – The Perfect Family Getaway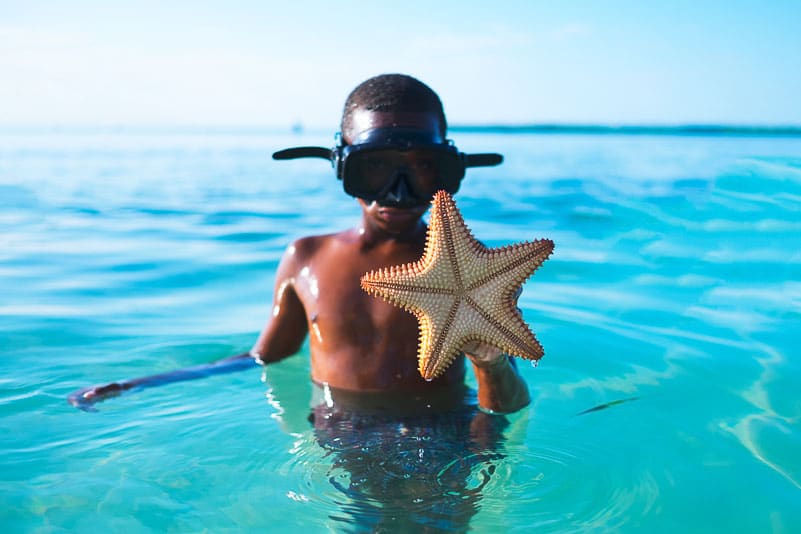 GRAND CAYMAN'S BIOLUMINESCENT BAY
Touring the bioluminescent bay is an absolute must when visiting the Cayman Islands.
It will be hard to tell who's more excited – the adults or the kids. This area is inhabited by tiny organisms called Pyrodinium Bahamense. These incredible organisms actually sparkle when not moving, but as soon as the water moves, they start to glow.
It's a truly incredible sight that simply cannot be explained in words.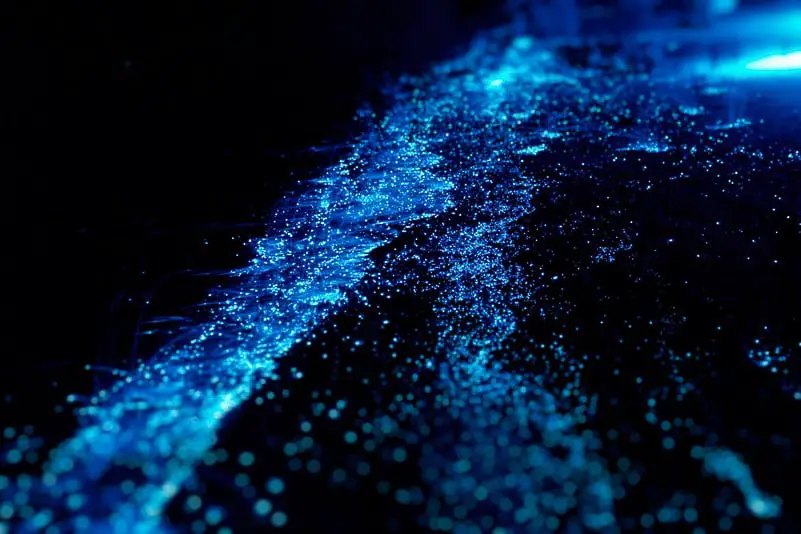 SUBMARINE DIVING
Of course, there are plenty of diving opportunities on the Cayman Islands. However, when it comes to those that are both safe and fun for kids, Atlantis submarines are very hard to beat.
The passenger submarine has windows on both sides so that the passengers can observe and admire the marine wildlife without having to get wet. That's a pretty nice offer especially if your kids are too young to dive for real. This way, they won't miss the incredible sights of the Cayman Islands' underwater paradise.
SWIMMING PONIES
No, you're not going to swim with some sea ponies like you did with the stingrays. Actually, one of the main family attractions that Grand Cayman has to offer is a pony ride through the waters!
Pampered ponies offers specially trained horses so that you can tour the whole area whilst riding them even as they go straight into the ocean.
Related Stories: 6 Family Holidays with a Twist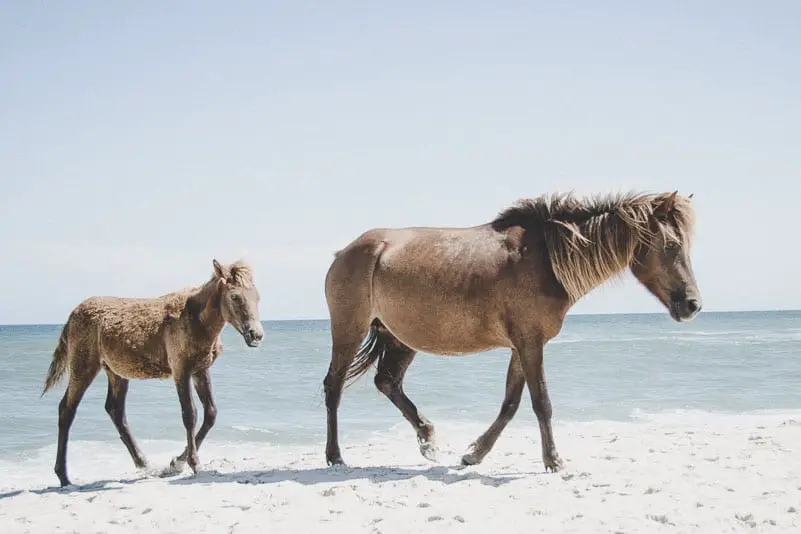 KITTIWAKE WRECK DIVES
If your children are old enough to dive and snorkel, Kittiwake diving in Grand Cayman may just prove to be the experience of a lifetime.
What other chance will your family get to observe a real shipwreck from up close?
The Kittiwake Wreck was completely cleared and there's no danger in the activity. The professionals from Cayman Turtle Divers always provide an expert company for this experience.
Since the vessel was turned into an artificial reef that thrives with marine life, it's safe to say that this is one of the most special and exciting adventures your whole family can take part in.
In all honesty, there's no better place for a family holiday than the Cayman Islands. The restaurants and most of the activities are kid-friendly.
However, you should arm yourself with plenty of sunscreen and mosquito spray. Also, you don't really have to worry about bringing a ton of stuff with you. You can buy everything you could possibly need in the stores and supermarkets, so travel light to make your stay as comfortable as possible.
Traveling with children? Here's more on the topic:
About the Author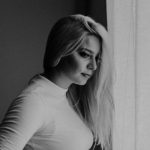 Roxana Oliver
Roxana is a travel enthusiast and lifestyle consultant from Sydney and she loves to write about her adventures. She is all about the healthy lifestyle, loves to run with her husband and dogs and has fun cooking exotic meals for her family. Being a typical Aussie, she often hits the waves and loves beaches and sunshine! You can find out more about her writing following her on and facebook. She is also one of the editors at Highstylife Magazine.