The comprehensive list of gifts for travel lovers. Birthdays, Names Days, & Christmas totally sorted.
They say experiences are the best types of gifts, but let's be real here. In order to embark on the adventure of a lifetime, you really need to be equipped with the right type of gear.
Travel junkies are actually the easiest bunch to shop for. Now, we're not talking about gifting a ticket to Barbados (not gonna lie, wouldn't say 'no' if you did), but coming from my own experience of being a travel fiend, I can assure you that there's plenty of little useful items you can buy your travel addicted friend or lover to make them happy without breaking the bank.
So, without further ado - here's the ultimate list of the best Valentine's Day gifts for your travelling partner-in-crime. For all budgets.
Related article: 10 Mind-Blowing Travel Gear & Gadgets for Kids
Under $20
For the budget-conscious because you're probably saving for your next big trip (like myself) - I gotchu. Meaningful, useful and unique gifts for travel lovers that won't require you to dig deep into your pockets.
World Scratch Map
Show off the number of countries you have visited, or plot your next holiday together with a World Scratch Map. All you have to do is remove the gold foil to record the places you have been and.. Voila, you've created a sentimental record of the journeys you have taken (or will take) together. The World Scratch Map comes complete with a gorgeous gift tube ready to be gifted.
Find top deals on Amazon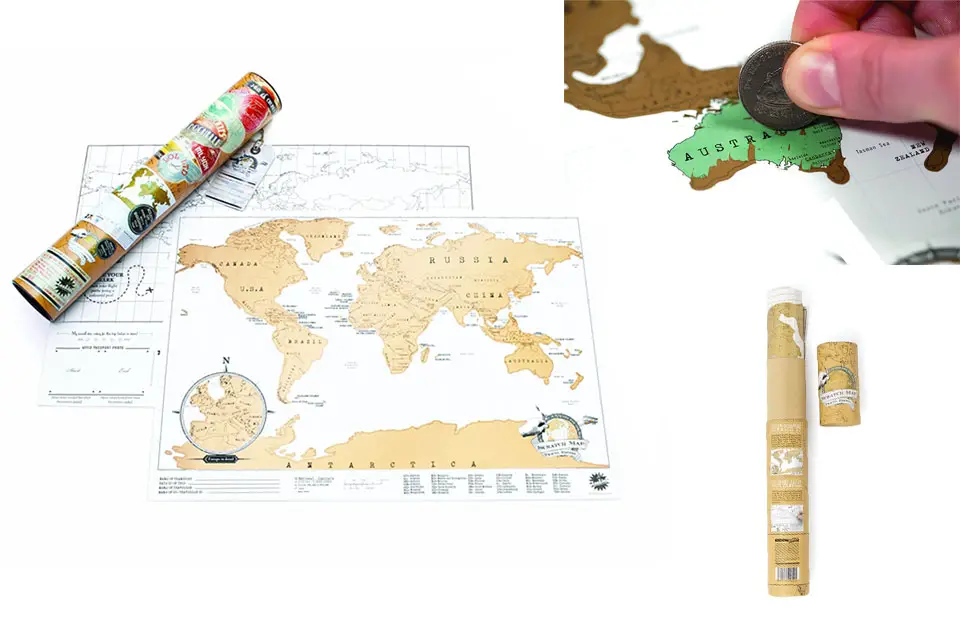 Passport Cover
Certainly a unique gift for travel lovers that won't be forgotten - at least for the next 10 years. Depending on the length of your passport validity. Passport covers keep your most important travel documents in pristine condition, and some of them are even designed with a printed map of the world, or quotes to ignite any travel lover's sense of Wanderlust. Price: Browse a huge range of adorable Passport Covers on Amazon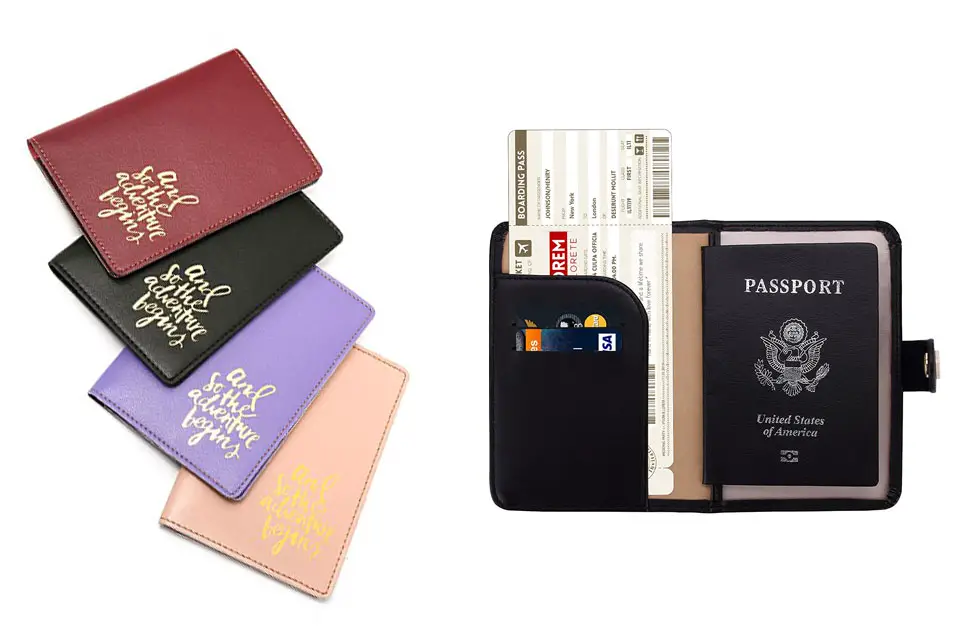 Portable Luggage Scale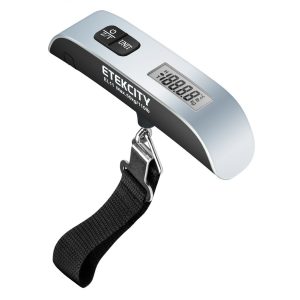 You don't realise how much you need one of these with you on your travels... Until you need one. With one of these on the road, you and your travelling partner-in-crimer, Bonnie or Clyde, will no longer have to worry about finding out whether your suitcase is over the weight limit. Hook it onto any bag with a handle and instantly get an accurate weight reading up to 100lb/50kg. Oh, it even provides you with a temperature reading just in case your smartphone has failed you.
Quick Drying Microfiber Travel Towel
We can all get a little iffy about hotel and Airbnb towels, right? Have they been washed properly? Seriously, how old is this towel? I wonder who used it before me. The more we think about it, the more disgusted we get. If your travel buddy has a little case of OCD, or the accommodation you've booked has below par hygiene standards... Well, then this will save your ass. Bacteria free. Available in 3 sizes, these microfiber travel towels dry up to 10 times faster than terry cloth or cotton towels - just hang it outside for a few minutes and they're ready to be used again. Magic? No. Just pure awesomeness.
Find the best deal on Amazon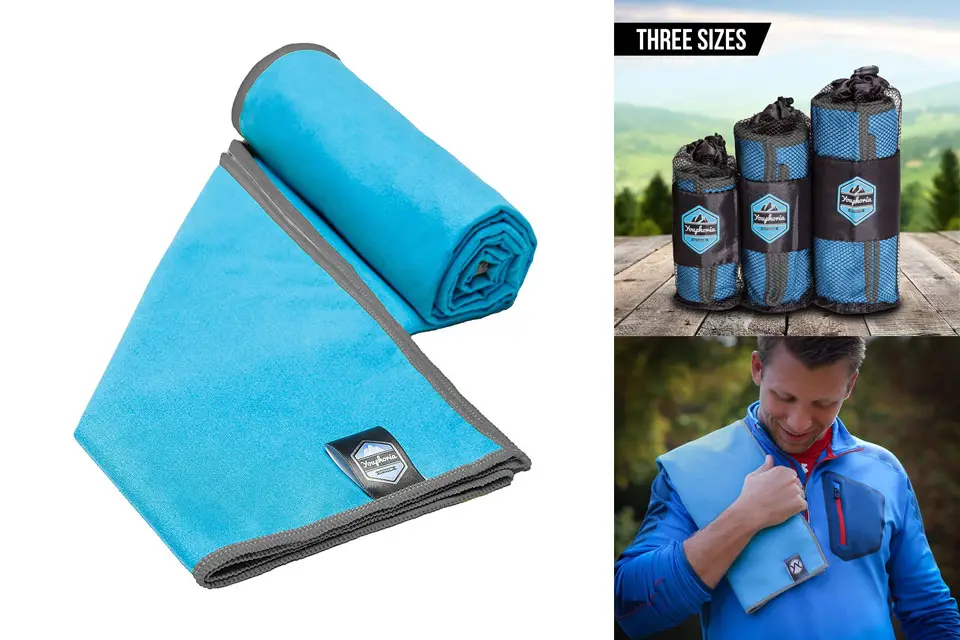 Discover the Secret to Traveling Forever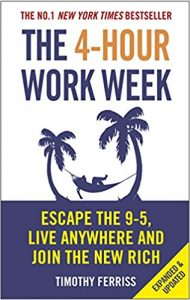 Maybe 2018 is the year you want to task your partner with studying the ways of becoming a digital nomad. Or maybe he or she (or even you both) are dying to escape the rat race so that you can spend more time together creating meaningful memories and living a more fulfilled life. Well, lovers, this is the ultimate gift for travel lovers - The 4-Hour Work Week by Timothy Ferriss - find out how he went from a 40k per year and 80-hour work week job to 40k per month (yeah, you read right) and 4 hours per week (say wut!?).
Under $50
This is where things can get a little more interesting and creative - choose from bucket list travel books, portable washing machines and other nifty little things.
Destinations of a Lifetime: 225 of the World's Most Amazing Places
Have you and your partner got a travel bucket list? Well, this is where you start. Embark on a visual tour to the world's most awe-inspiring places, corners of the world that you didn't know existed. Other than mindblowing photographs taken by NatGeo's most esteemed photographers, you'll also find insider information on the best places to eat and what to do in each destination.
Portable Coffee Maker
Is your travel buddy as crazy about coffee as, well, the rest of the 90% of the world? Then the Coffee Gator Thermal Travel Cup & Coffee Maker is the perfect gift for all travel lovers who need their daily caffeine hit before any kind of sightseeing can occur. What is this sorcery, you may ask - how does a thermo-insulated cup produce coffee? Quite simple, really. You simply pop the cone dripper on, add ground coffee, pour over water and give it a few short minutes to work its magic. Voila. Perfecto. Savour the bean and order will be restored in the universe once again.
Find the best deal on Amazon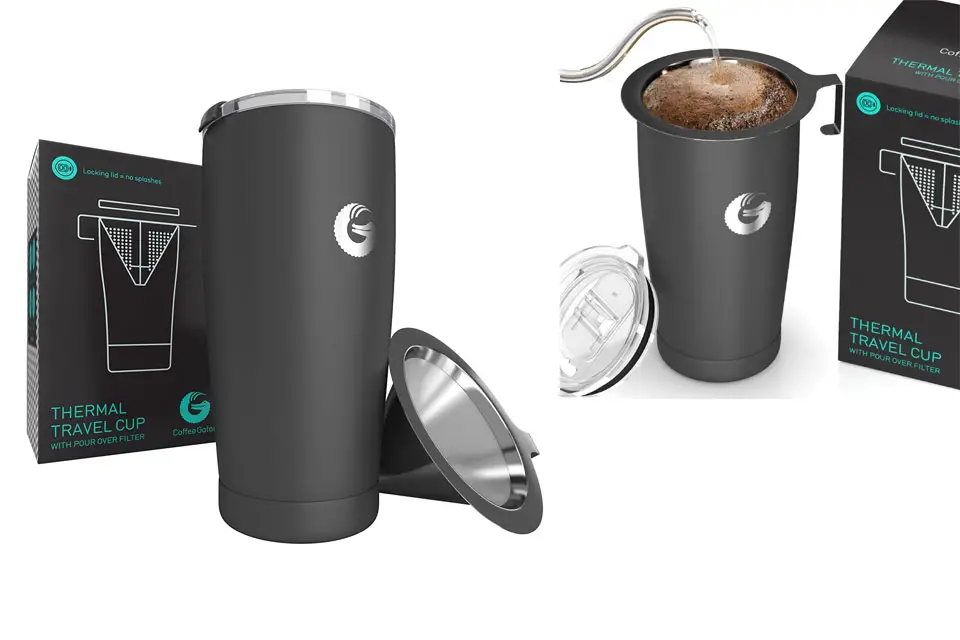 Portable Washing Machine
You know those times when you only really need to wash your undies but can't justify visiting a laundromat for a few pairs of dacks? This is the solution to this problem. Ideal for camping, long road trips or adventures to remote places - this is the perfect for travel lovers who love to venture off the beaten path. The Scrubba Portable Laundry System weighs 5oz/142g without compromising quality of wash - you'll get machine standard wash whenever and wherever you see fit. Don't let the pile of dirty knickers  build up!
Find the best deal on Amazon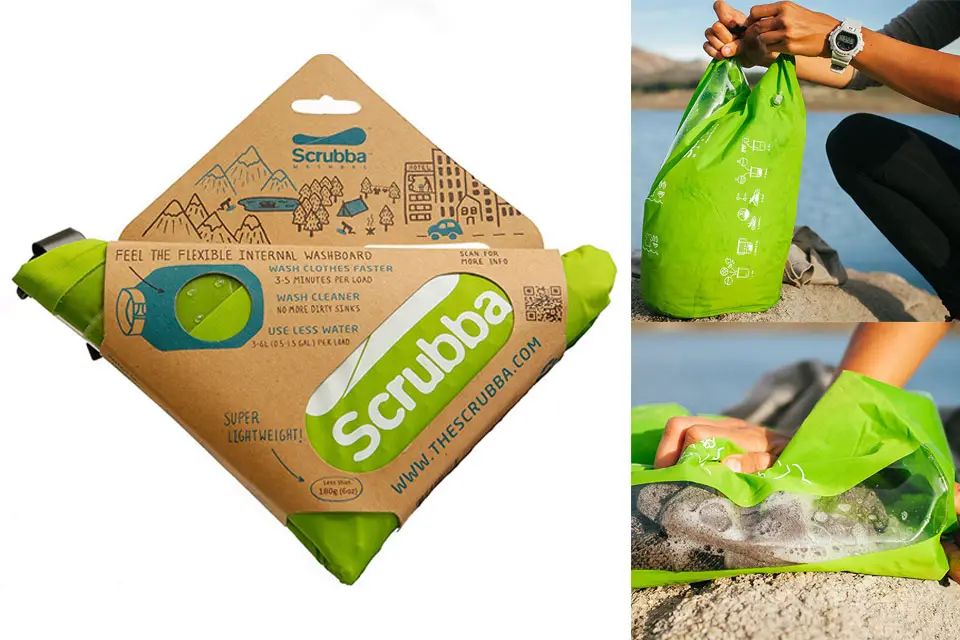 Travel Neck Support Pillow
What's the best gift for travelers? Why, a functional one of course. One where you mutter, "this is amazing" under your breath while you're using it. Is it a scarf? Is it a marf? Is it a neck brace? No. It's the Trtl Pillow! This completely unassuming travel neck support pillow works even better than your traditional u-shaped support pillow, holding the neck in an ergonomic position during a snooze. The Trtl Pillow folds up like a scarf and can be tucked into any corner of your luggage for easy transport.
Find the best deal on Amazon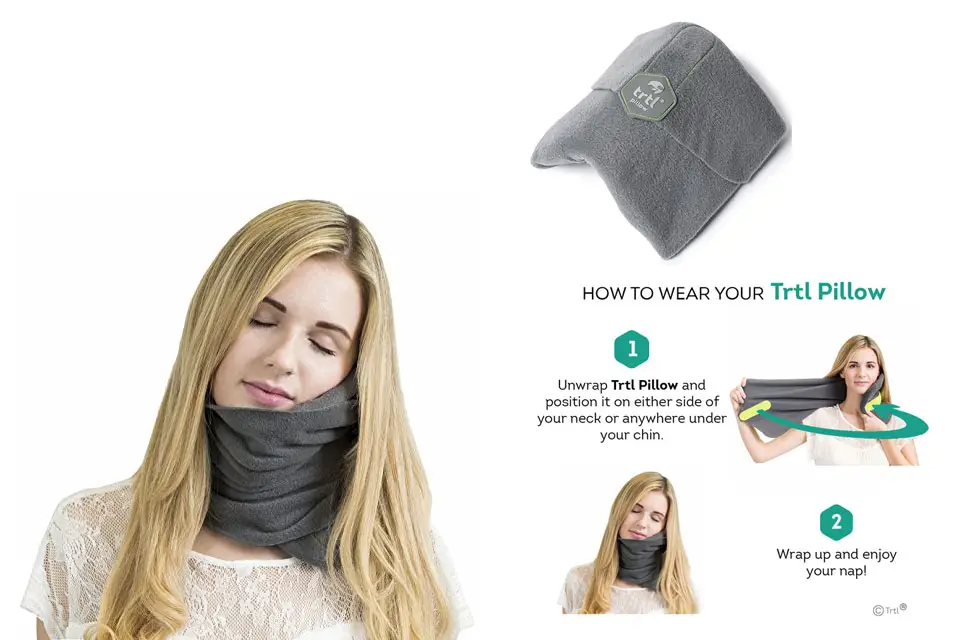 Fire TV Stick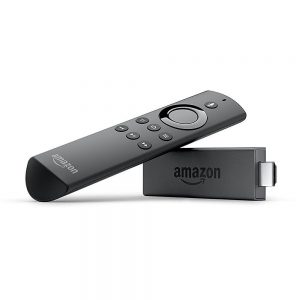 You know when you're in a foreign country and the hotel offers a huge selection of TV channels but only in their local language? That kind of leaves you out of things to do before hitting the hay, except for maybe counting some imaginary sheep or listening in on the melodic sounds of your man snoring his way into dreamy oblivion. The perfect Valentine's Day gift for travelers as well as home dwellers, the Amazon Fire TV Stick will disappoint no one - it allows you to choose from thousands of channels, with access to over 500,000 movies and TV episodes from Netflix, Prime Video, Hulu, HBO, SHOWTIME, STARZ and more. Simply plug it into the back of the TV's USB port and forget about sleep. Ain't nobodyˆ got time fo' that.
Psst.. want to watch your favourite flicks and shows from Netflix back in your home country? Here's why you need a VPN when travelling overseas.
Under $100
Awesome gift ideas for travelers that are still reasonably affordable, yet still, super cool and unique.
Joby GorillaPod
If your travel bud is a budding YouTube phenomenon, or just simply wants to document all of his or her travels on film, then this versatile camera tripod is going to win you some serious brownie points. Featuring rubber legs that can pretty much be wrapped around anything, this is a perfect gift for Vloggers, time lapse lovers and long exposure fanatics. Plus, it's nowhere near as bulky as a traditional tripod. The Joby GorillaPod SLR Zoom will hold cameras weighing up to 3kg (most DSLRs will do just fine), and it's super quick and easy to set up so you're always ready for the perfect shot.
Find the best deal on Amazon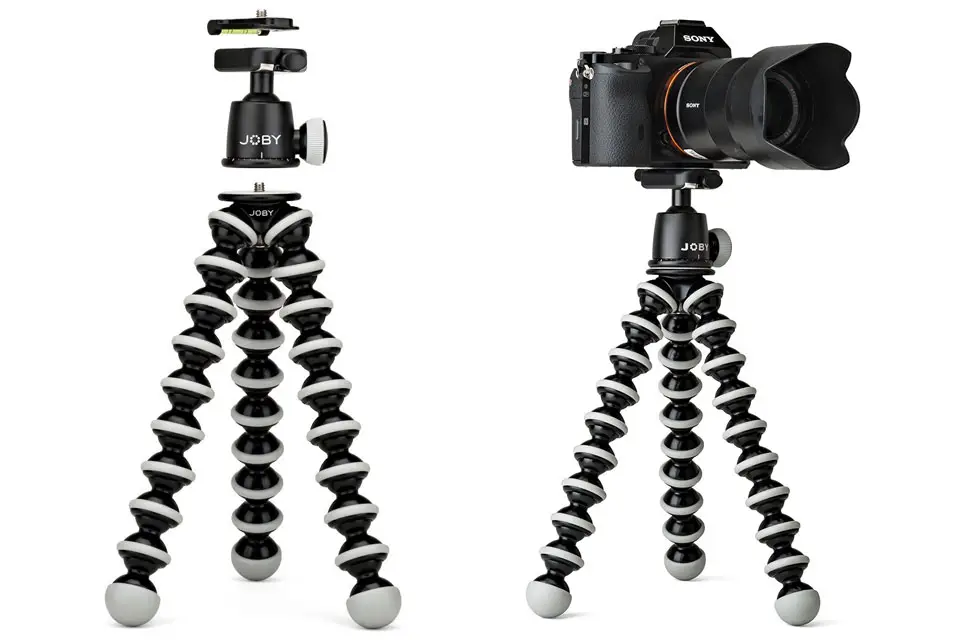 Travel Backpack
If your partner has accumulated a bunch of travel gear over the years, they're going to need a means for storage. Functional travel backpacks are cool and all, but let's be honest - they don't exactly earn any points for style. I personally use the Herschel Dawson mini backpack on an everyday basis to keep all my essentials, but for more distant travels, I take my Herschel Little America backpack as it is a beast of a bag that fits my drone, camera, Joby GorillaPod and external microphone. Browse the collection of Herschel backpacks at reduced prices here.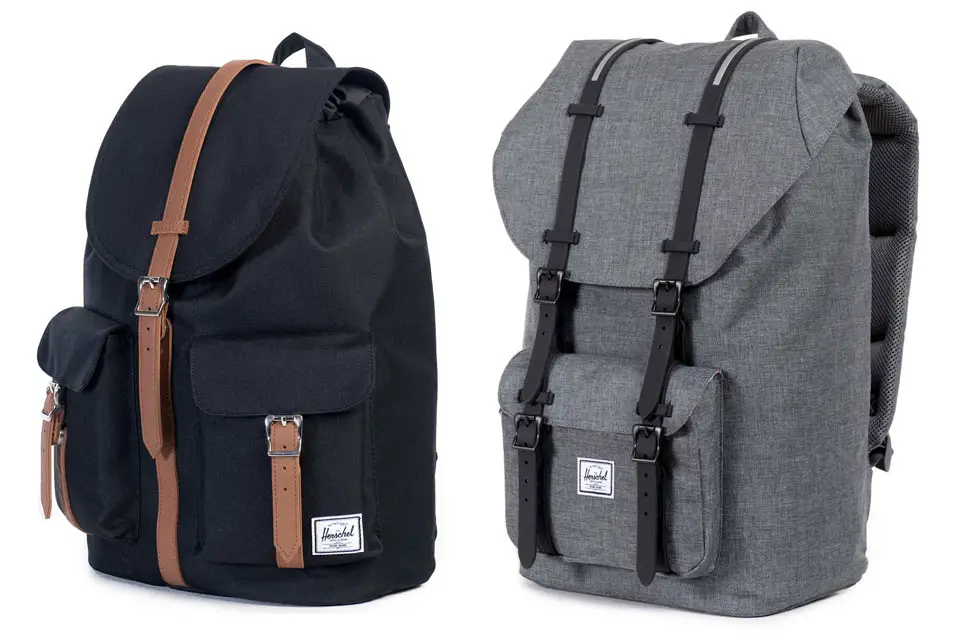 E-Reader
Guy or girl, everyone will appreciate an Amazon Kindl in their life for when they are travelling. From flight delays to trips to the beach - the Kindl will save you from eternal boredom and twiddling of the fingers by having your latest read with you wherever you are. Featuring a paper-like display that's easy on your eyes and a battery charge that will last weeks (not hours), you get literally get shipwrecked on an island yet still have your favourite book to read at hand.
Find the best deal on Amazon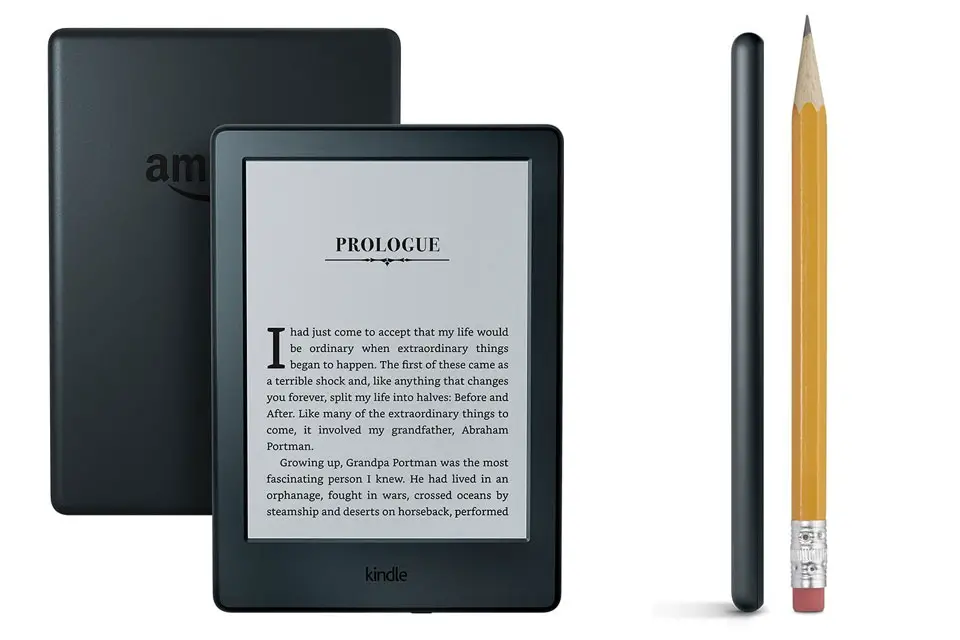 360° Video Camera
Welcome to the future where you can probably live other people's travels vicariously through 360° footage shot through this little high tech video camera that allows you to shoot a full 360-degree landscape. Are you ready for the cool part? Okay, well, once you've got your video, you can transform the footage into VR experiences. Just chuck on your VR goggles and you won't even need to spend a fortune jetting halfway across the world to visit the Great Pyramid of Giza.
Find the best deal on Amazon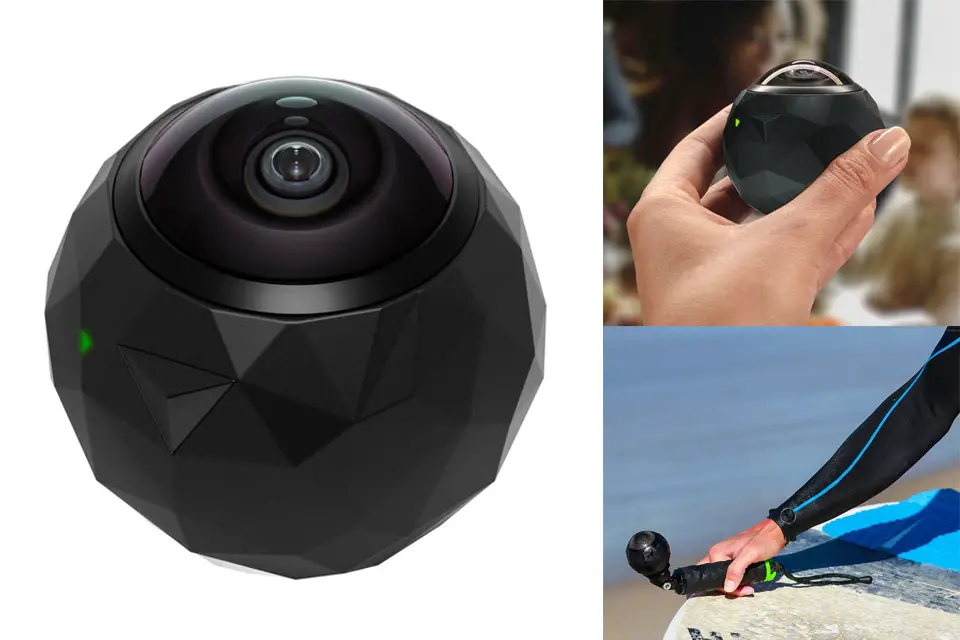 Over $100 
Want to go that extra mile and find a super extravagant gift for travel lovers? Then, seek below and you shall find.
Luggage Scooter
When I first stumbled upon this holy grail of a suitcase - the first thing I asked was, "where the heck has this thing been my entire traveling life?" If you or your partner are notoriously known to be late to the gate, then you need this. The Micro Kickboard is approved for use as carry on luggage and will save you significant time and stress when you need to scoot through the terminal to catch your flight.
Find the best deal on Amazon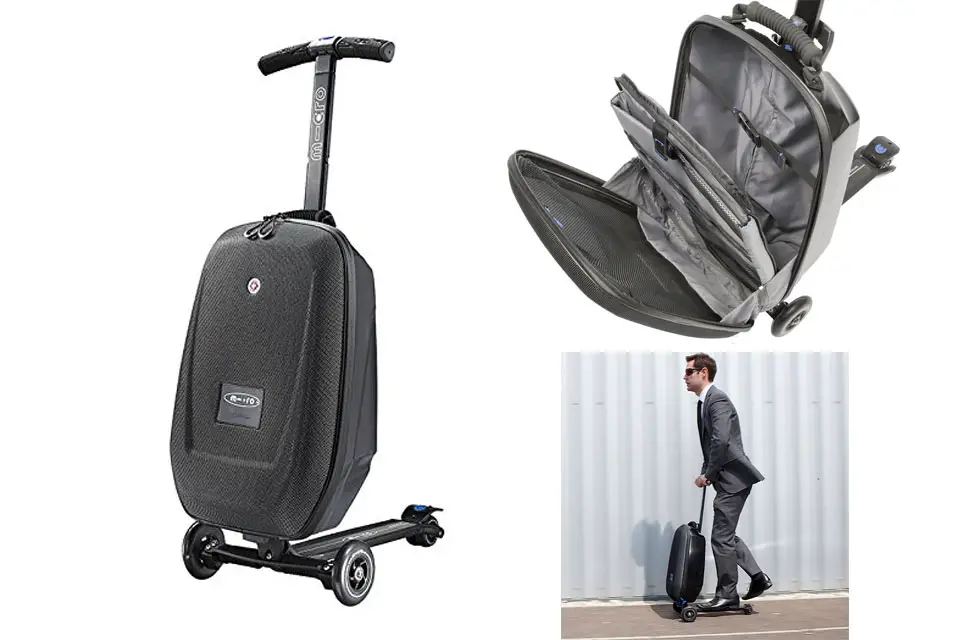 Portable Waterproof Bluetooth Speakers
Everyone needs a portable bluetooth speak in their life. Everyone. For the price point and sound quality - the JBL Flip 4 is your answer. It's waterproof, supports up to 12 hours of continuous playback of your favourite tunes, and allows you to wirelessly connect up to 2 smartphones or tablets. Need I say more?
Find the best deal on Amazon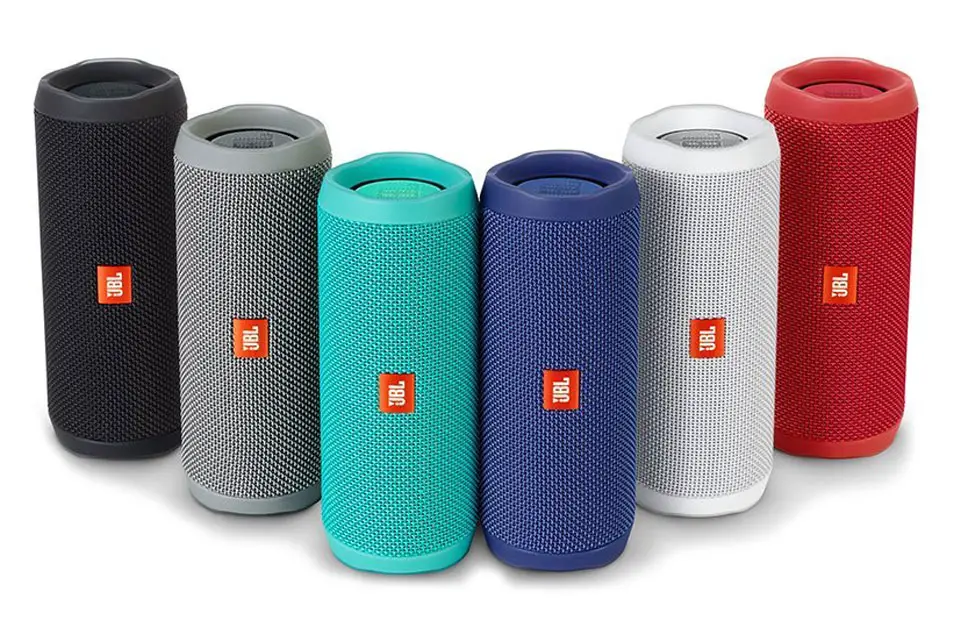 Portable Charger for Phones & Laptops
This isn't just any portable powerbank. This is the mother of all portable powerbanks. Coming in at 50000mAh, this bad boy can charge smartphones, tablets, cameras, laptops and more. How much power is that? Well, let's just say it can charge your smartphone between 11-17 times.
Find the best deal on Amazon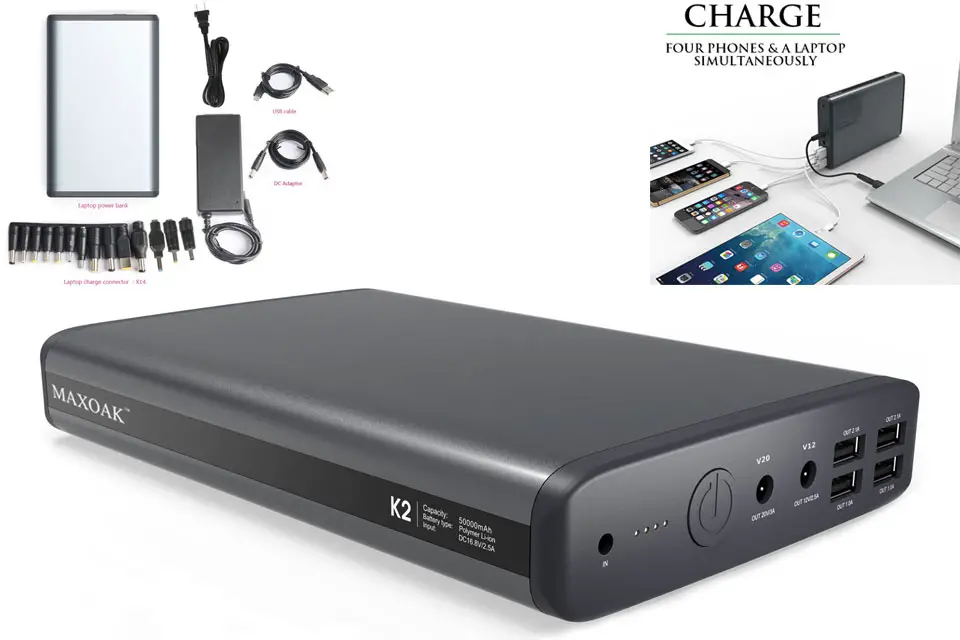 Mini Travel Drone
Probably the jackpot of all gifts for travel lovers, this is one present that no one will ever forget. *Drum rolls* Enter the DJI Spark, featuring a high performance camera capturing amazing images and videos of your adventures, a 2-axis stabilised gimbal for buttery smooth footage and Intelligent Flight modes to get all the angles you could possibly want.
Find the best deal on Amazon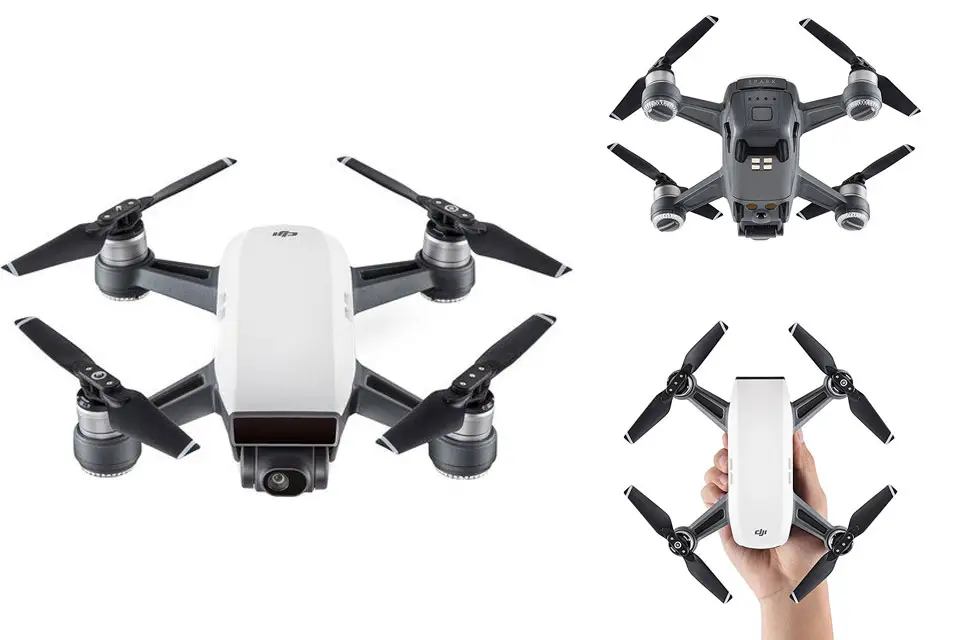 Smartphone Camera Gimbal
Does your travel partner or Insta hubby/wifey just seem to take the worst videos ever? Well, that doesn't have to be a problem anymore with Zhiyun's Smooth-Q handheld stabiliser designed to reduce hand shakes and movements while you're filming video footage. If butter is what you want, then butter is what you will get. With a battery life that will last you up to 12 hours, the Smooth-Q is compatible with most Apple and Android smartphones.
Find the best deal on Amazon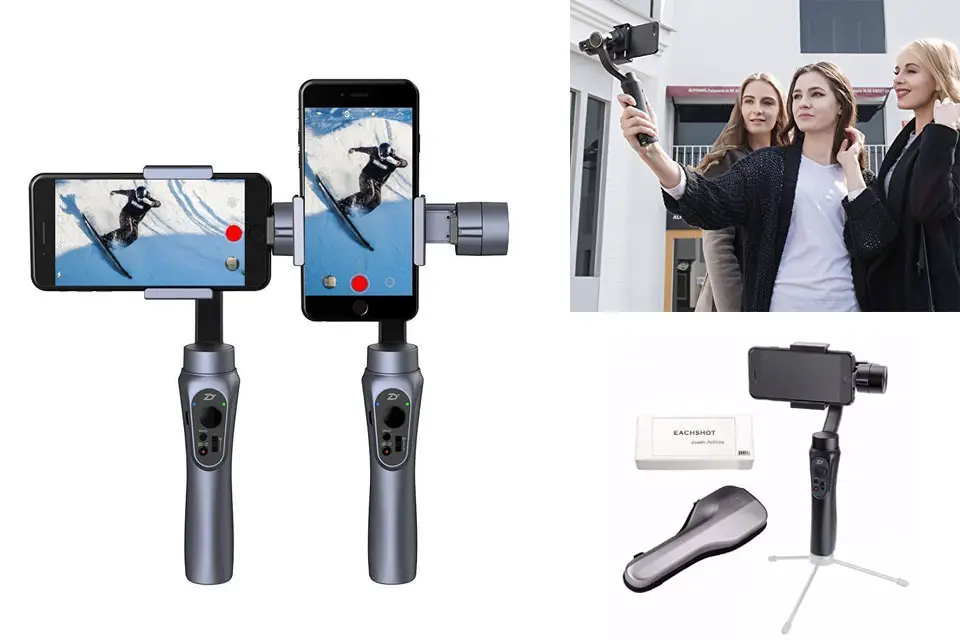 Experiential Gifts
In my personal opinion, these are the types of gifts for travel lovers that they will treasure the most. Or anyone, really. Get them a gift they'll never forget.
DNA Ancestry Test Kit
Okay, this isn't where you sign up to some website and then somehow trace your own origins with non-existent information. This is the real deal.
Can't pinpoint where you get your rowdiness from? Maybe you're a descendant of Genghis Khan's. Or, are you just generally a savage beast? Well, perhaps you've some Viking in ya.
This test has all the answers you've been seeking. It's so simple and completely non-invasive.
Getting your ancestry traced is as easy as ordering your kit, returning a small saliva sample in the prepaid envelope that's provided, and... BOOM. Your DNA will be analysed and in less than 2 months you'll receive a mysterious email with a link to your results.
Go on. Get one for yourself and your traveling partner-in-crime... The truth will set you free.
Price: Find the best price on Amazon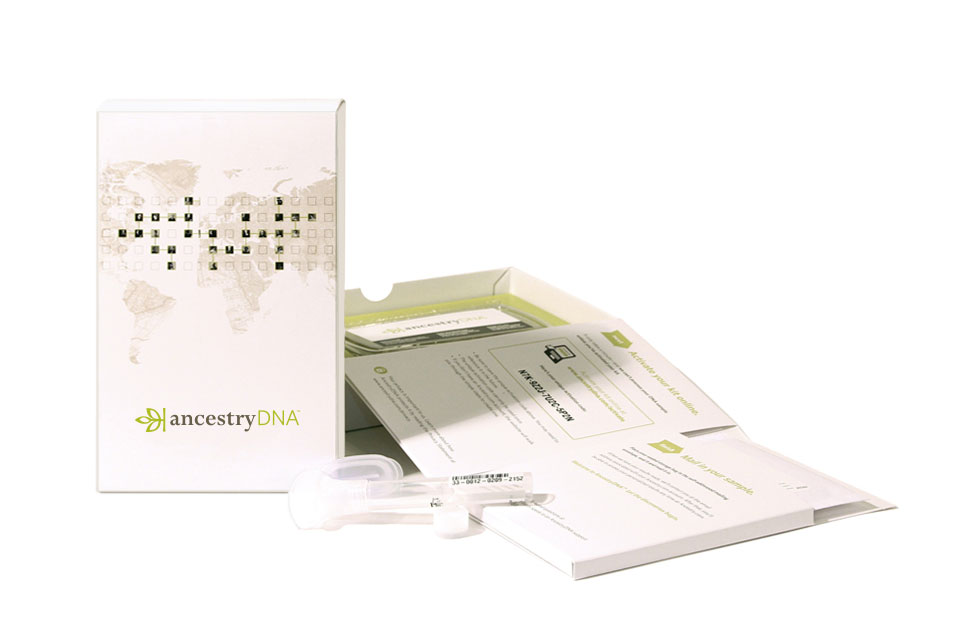 Airbnb Gift Card
What's the best kind of gift you can give your loved one? The promise of an unforgettable adventure. 
Delivered straight to their inbox with love, they can pick from over one million homes around the world. The best thing of all? Airbnb gift cards never expire, so whether they choose to travel next week or some time in the hazy, distant future - all they have to remember is that they were given this gift.
Grab one here - simply select an amount between $25-$150, or more if you're feeling generous.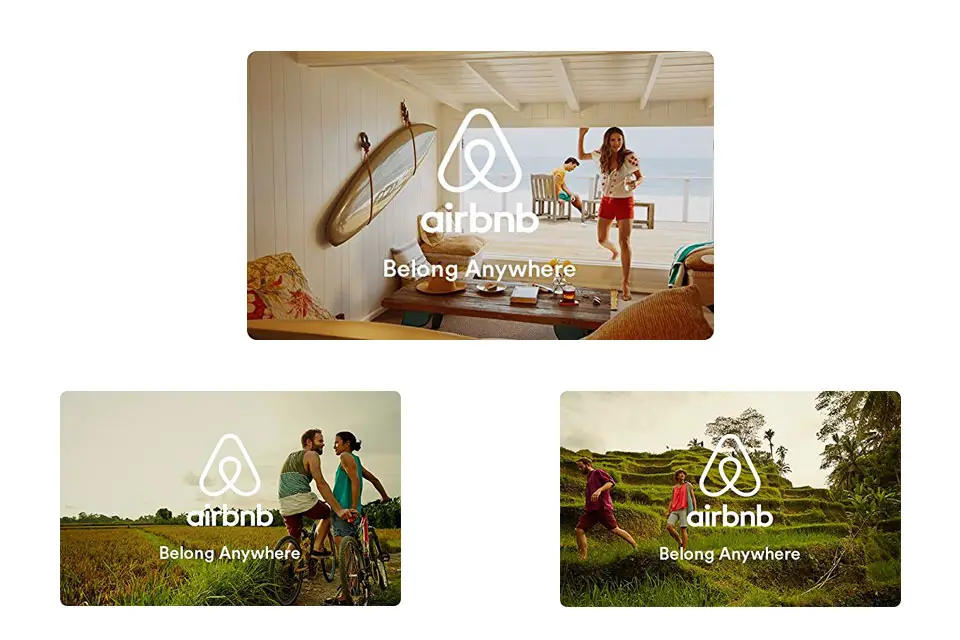 Just so you know - this post may contain affiliate links, which means I earn a commission (at no extra cost to you) if you purchase through these links. Muchos Gracias for supporting the free content on this site (and my wicked sense of humour).