I wanted you to be awesome. I really, really did. But unfortunately what I ordered really didn't measure up to the awesome that I was anticipating. I just wanted a taste of New Orleans on my palette.. The grit, the soul, the jerk. Not that I remotely know what New Orleans tastes like, but I'm pretty sure it's far from what we get here in Australia.
Idunno, maybe my fidgety, unsettled two month old baby ruined the experience.. Or maybe it was the gumbo. Or my bad hair day. Or the fact that I managed to cut all my fingernails but got sidetracked and forgot the pinky and I was walking around with just one long ass pinky fingernail which probably had people thinking that I purposely did that so I could pick my nose with it. Idunno.
For starters, we got the Popcorn Shrimp with Cajun Mayo which was good, I mean, the taste was on point but the texture probably could use some improvement. Ever since having had the best Buffalo wings at a food court in Atlanta (of all places), I tend to compare all things that have a batter to those heavenly wings. The Popcorn Shrimp just had no crisp. It was so uncrispy, it probably didn't even need a batter and should instead be renamed "soggy shrimp"? Idunno, just a suggestion. But hey, I'm not complaining about the taste cos that was pretty good.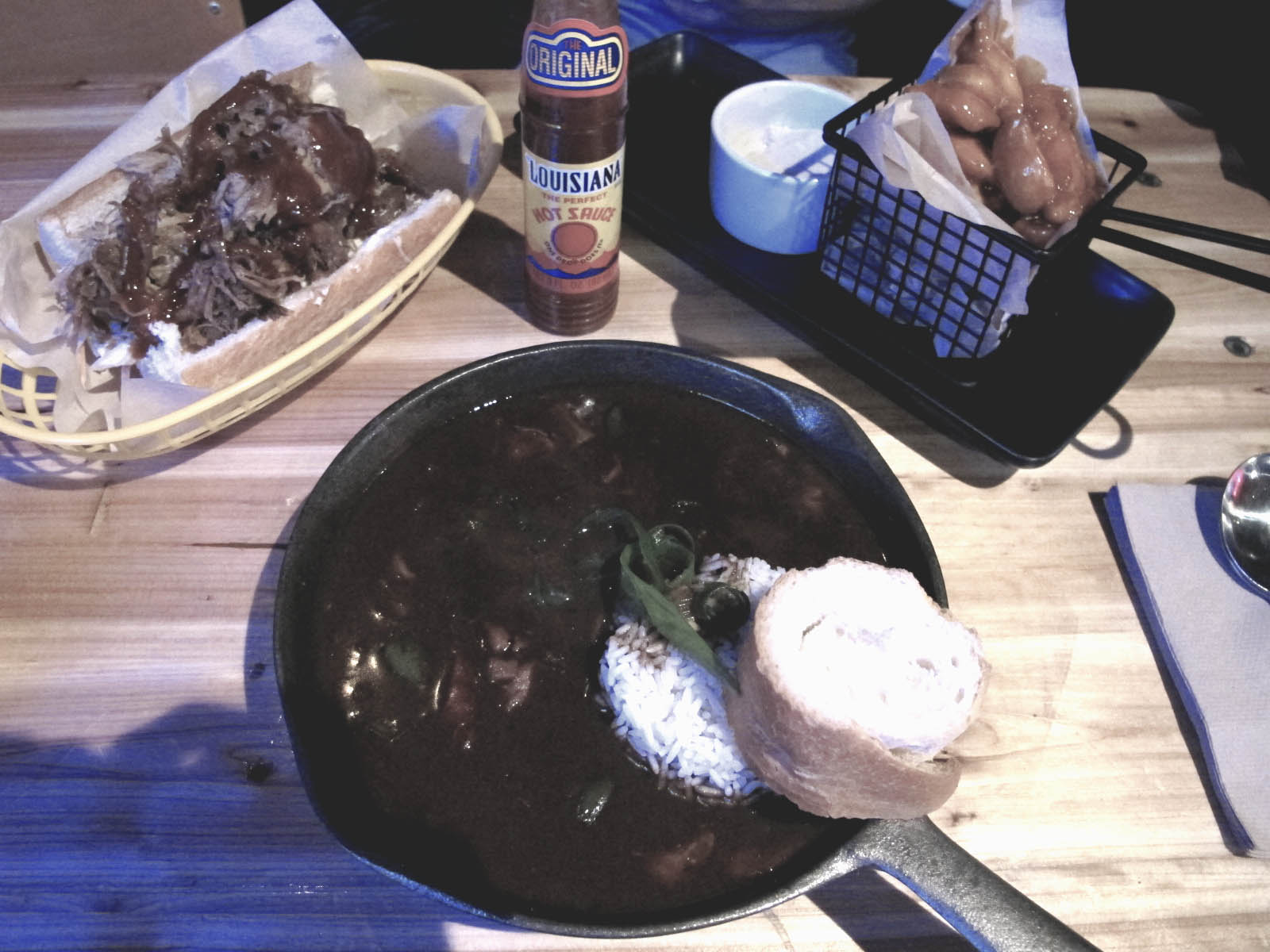 Okay, this is when things went a little awry. We ordered the Pulled Pork Po' Boy and the Chicken and Andouille Sausage Gumbo. I never got around to tasting the pulled pork cos it looked pretty bland and I'm not a fan of BBQ sauce, but I could tell by my partner-in-crime's facial expression that he was less than impressed. Maybe up the presentation ante and juice up the pulled pork a bit? Idunno. Just a suggestion.
I've never had gumbo in my life before and I don't even know what it's meant to taste like, but the amount of salt in that dish needs to be turned down a notch. After several spoonfuls it started to feel like I was gulping down sea water. Hey, at least it gets people buying drinks, right? It's like when you buy popcorn at the movies, you can't eat it without dying of thirst.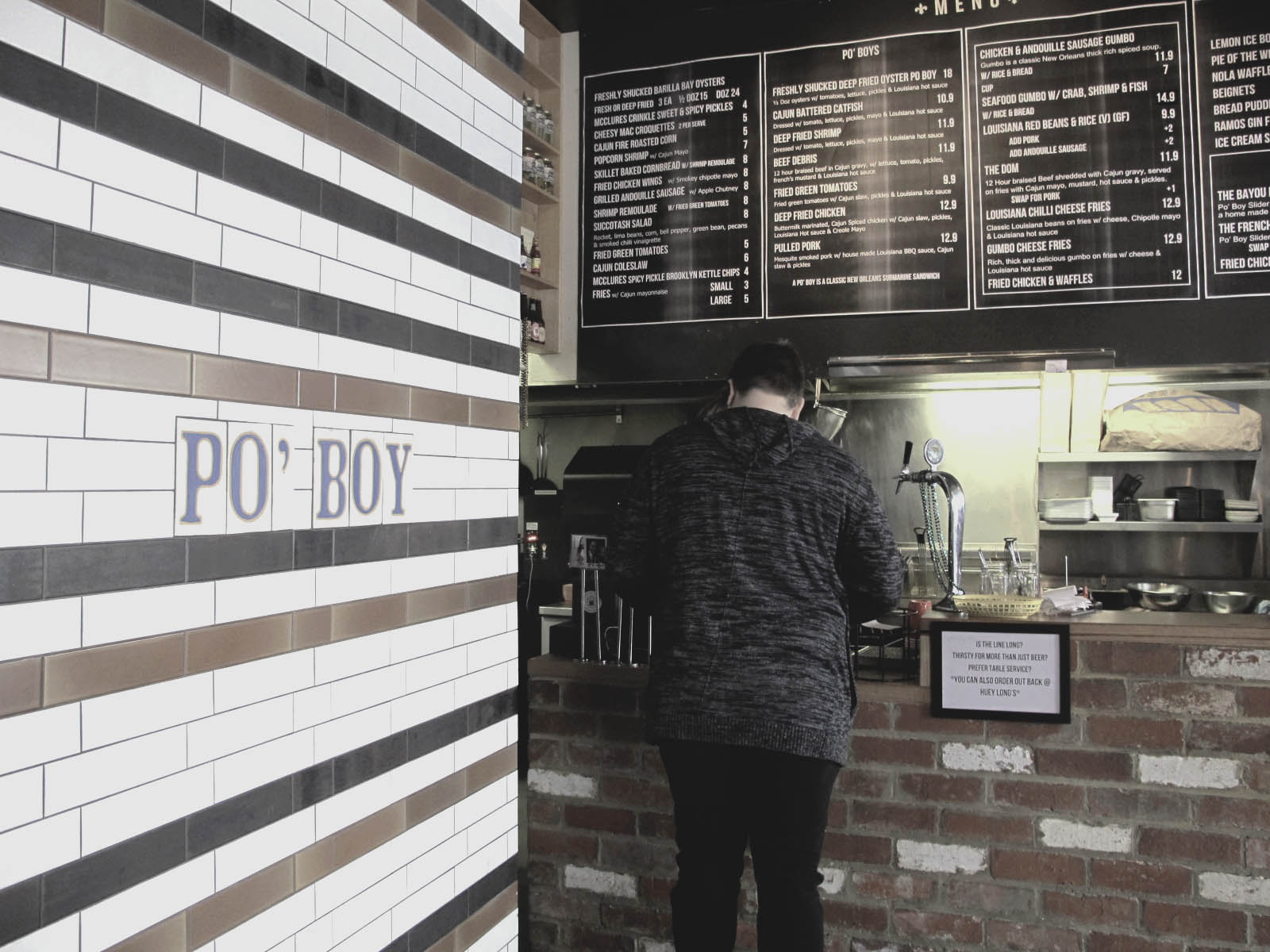 All in all, I liked the shop front and the interior décor, but I wasn't huge a fan of the food. Maybe I'm just a noob and don't know what the heck soul food is even meant to taste like. Maybe I just didn't order the right dishes once again. I have that problem when I hit up places with heaps of hype and then I set myself up for PMD (post-meal disappointment).
On a positive note, the service and staff were great. You get table service out the back of the shop in Huey Long's bar area and the ambience there is pretty chill as well. The girl who was serving us was super friendly and explained the menu to us noobs in great detail.
After our meal at Po' Boy, we walked across the road to Smith Street Alimentari and I got myself a créme brulée custard tart and a Nutella cruffin. The sweetness balanced out the amount of salt I consumed and soon I was at peace again.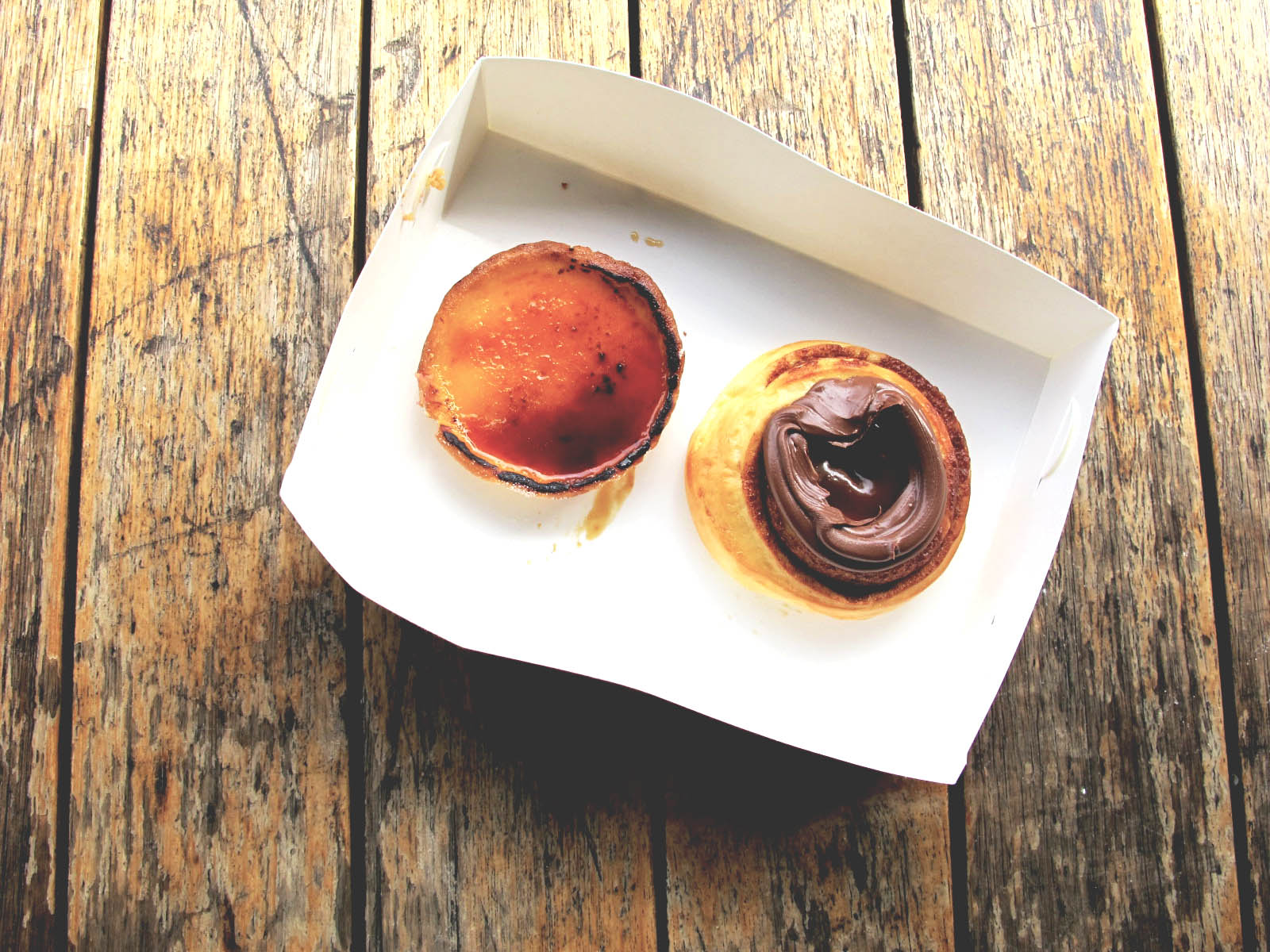 If you're keen to give it a go, check it out:
Po' Boy Quarter
295 Smith Street, Fitzroy
Melbourne
Enjoy What You Read? Join Us!