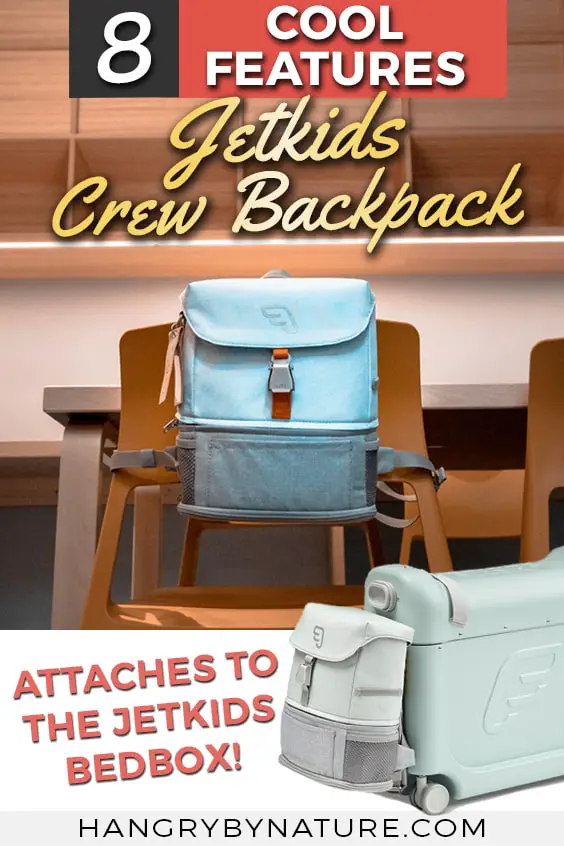 On the hunt for a kids' travel backpack that oozes style and ease? Look no further. The JetKids Crew BackPack will put existing 'cool' travel backpacks to shame.
There's a ton of cool backpacks out there. I'm not gonna deny that. But, have you ever seen a travel backpack for kids designed with captain's stripes on both straps and an airplane seatbelt buckle that acts as the fastening? Right. Me neither. Well, these are some of the features that define JetKids' all new Crew BackPack and make it so effortlessly cool for pint-sized travellers.
Perfectly versatile for all types of uses – be it a daycare pack or to accompany little ones on family travel adventures – this inventive little travel backpack for kids possesses the ability to accommodate for everyday trips or Lord of the Rings scale adventures. Frodo Baggins would've been the most on-trend hobbit on Middle Earth if he had possessed the Crew BackPack.
Okay, so with all the awesome stuff that this backpack comes with – there's gotta be a drawback, right? Well, yeah. Of course. Kids are going to look a hundred times cooler than parents, so us not-so-hip mums and dads are seriously going to have to up our style game to keep up.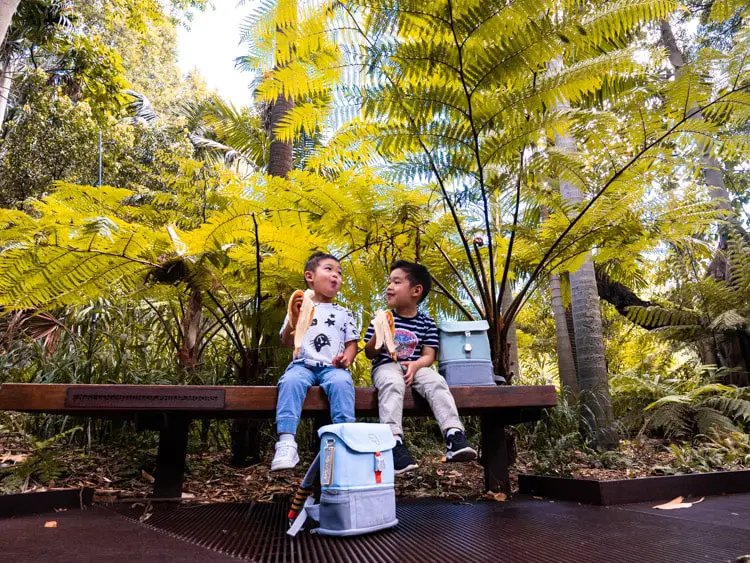 What is the JetKids Crew BackPack?
As the name suggest, the JetKids Crew Backpack is, well, a backpack made for tiny wannabe 'crew' members. If your kid is anything like mine and obsesses over all things involved with flying (even the lavatories), then this travel backpack is guaranteed to put a smile on their dials.
So, what makes this kids travel backpack so special? Oh, you just wait.. The Crew BackPack is an expandable backpack that grows with your child. If your little one has hit a growth spurt and the backpack starts to look oddly small on their backs, simply unzip the expandable storage and.. voila! 2 litres of extra space to pack toys and snacks into.
Plus, if you're already on the JetKids BedBox bandwagon, the Crew BackPack is perfectly sized to fit snugly inside the BedBox, or attaches easily to the front or back for easy transport.
What's Included?
1 x Crew BackPack (available in blue, green or pink)
1 x Storage Bag
Detachable Captain Stripes
Pull-out Seat Pad
5 Key Features of the JetKids Crew BackPack
Here's the thing – we own an embarrassing amount of kids backpacks. We don't consciously go out and buy them, but come Christmas and birthdays, our family and friends have gifted us many-a rucksacks. However, of all the kids' and toddler backpacks there are out there – none have the features of this one.
1. Expandable 2 Litre Storage
Ever have that parenting problem where your kid's mini backpack is too small to fit their favourite action hero figurine? No? Alright, just our boys then. But hey, our dire first world problem was solved the instant we got our hands on the JetKids Crew BackPack, thanks to its super handy expandable storage zip.
Basically, as your little munchkin grows (or his toy collection), the backpack has the brilliant ability to expand and grow with him. An extra 2 litres at that. Suffice to say, we don't have any more figurine heads popping out of the top of their bags.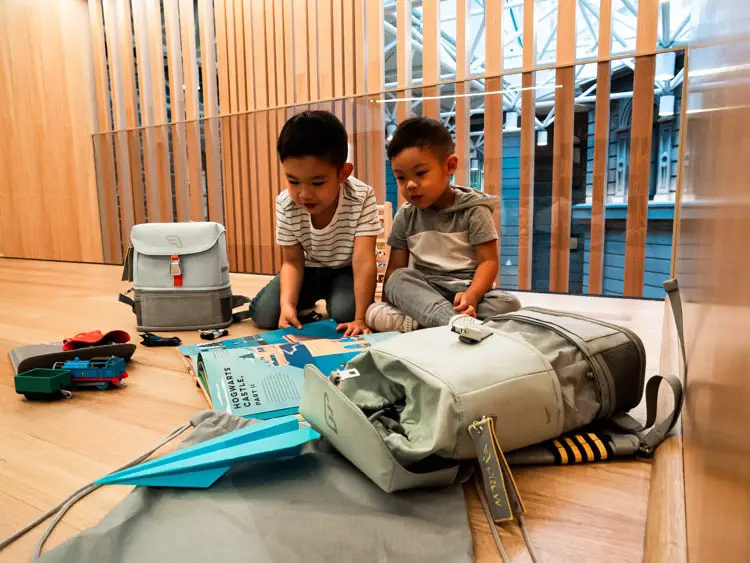 2. JetKids BedBox Compatible
The best thing? Use it as a standalone travel backpack for kids or attach it to the BedBox as a companion on your next great family travel adventure.
Roll with it attached to the front or back of the BedBox for easy access to essentials or store it safely inside during the check-in process (since most airlines only allow 1x carry on per passenger).
Oh, and did we mention that the backpacks come in the same colours as the BedBox? Matchy matchy time!
3. Pull-Out Seat Pad
Ever had one of those lazy moments where you wish you had a cushion handy so you could plop yourself down on the floor to rest? I can think of a few: standing in queue waiting to get on a ride at Disneyland or those times where you're waiting for your toddler to do something 'all by himself' *yawns*. A portable seat would've been super handy in those instances.
The good news is that the backpack comes equipped with a pull-out seat pad that they can use anywhere and everywhere. The bad news? Still no portable seat option for parents. But hey, at least your little humans can sit anywhere they please without dirtying their behinds. Also handy for those times toddlers have tantrums and throw themselves onto the ground rolling back and forth – just slip the seat pad beneath them and they'll remain clean as a whistle.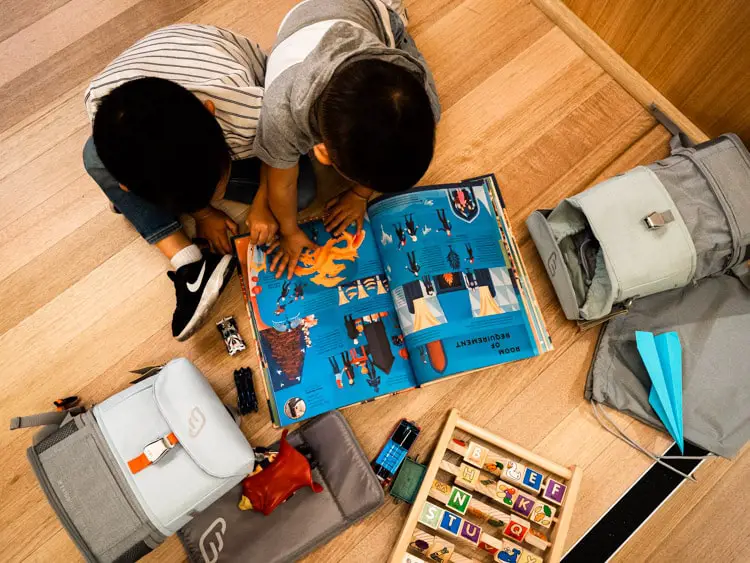 4. Travel-Inspired Design & Details
Opening the backpack is as simple as lifting the belt buckle. Yes, exactly like the seatbelt buckles on airplane seats, but a mini, super cute version that just makes you clutch your chest and say, "aww".
To add to that, there's also detachable captain stripes on the shoulder straps that'll excite any little aspiring pilot, as well as a JetKids Crew bag tag you can write their names on. Level 100 airline crew member achievement unlocked.
5. Multi-Purpose Storage Bag
Of course, like any designer bag, the Crew BackPack comes tucked neatly inside a handy multi-purpose bag that can be used for storing wet or soiled clothes and shoes. It can also be used as a gym or P.E. bag for school – the choice is all yours.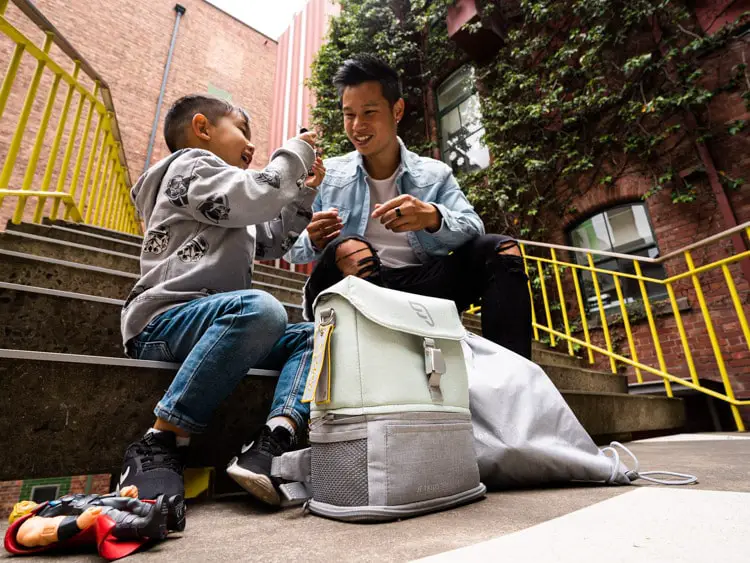 6. Reflective Details for Safety
On top of the chic design that'll make your kid one of the coolest little travellers around, more importantly, the Crew BackPack is designed with safety in mind. The reflective accents integrated into the embroidery help increase visibility when little ones are out and about.
7. Water Repellent Fabric
Rain, hail or shine – this versatile travel backpack for toddlers and kids has them covered in all types of weather conditions. The durable water repellent fabric helps keep the contents safe and dry from water spillages and wet weather conditions.
8. Super Versatile Design
The JetKids Crew BackPack is not just the best travel backpack for kids; it's also an ideal kids hiking pack, daycare rucksack or sleepovers at friends' houses. Simply unzip to expand the storage by 2 litres to fit in more clothes, toys, snacks and other essentials.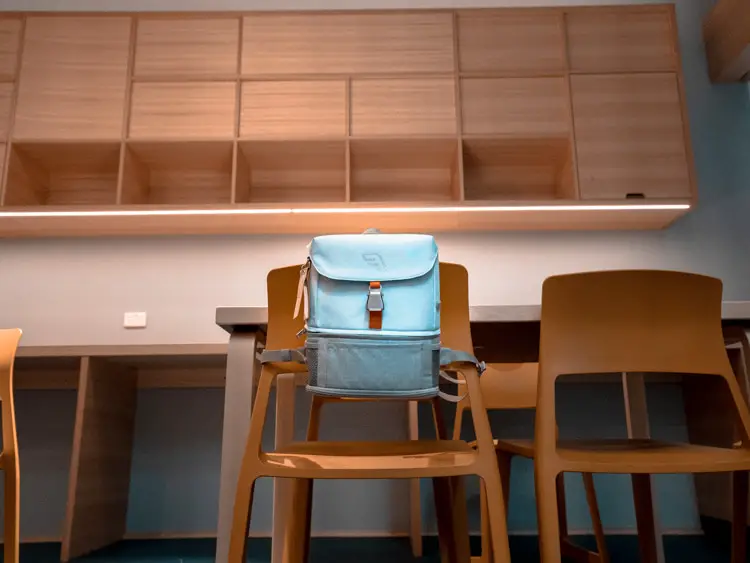 Specifications 
Dimensions: 22 x 12 x 26 cm (9 x 5 x 10 in)
Weight: 380 grams (0.8 lbs)
Volume: 6 litres (366 cu in)
Expanded Volume: 8 litres (488 cu in)
Materials: 100% polyester
Want more exclusive family travel gear guides & tips?
JetKids Crew BackPack Review: The Final Say
Alright, look. Forgive me for bursting out of my modestly bubble (not sure I ever had one), but I like to think that Andy and I are quite the on-trend, cool and adventurous parents. I mean, I say "I" like to think. The reality of it all is a little sketchy. But hey, for those times we look like worn-down parents, at least it all balances out when our kids look on point, right?
While fashion doesn't always equate to functionality – the Crew BackPack does. At least, as functional as a kids' backpack can be. With side drink holders to tuck their water bottles into, an easy accesible opening, handy expandable storage and the ability to attach or store inside the BedBox – this has quickly become one of our favourite travel essentials for our family getaways near and far.
While it works together harmoniously with the BedBox, it also functions perfectly well as a standalone backpack. The ability to match and attach to the BedBox is just a bonus for travel-loving families.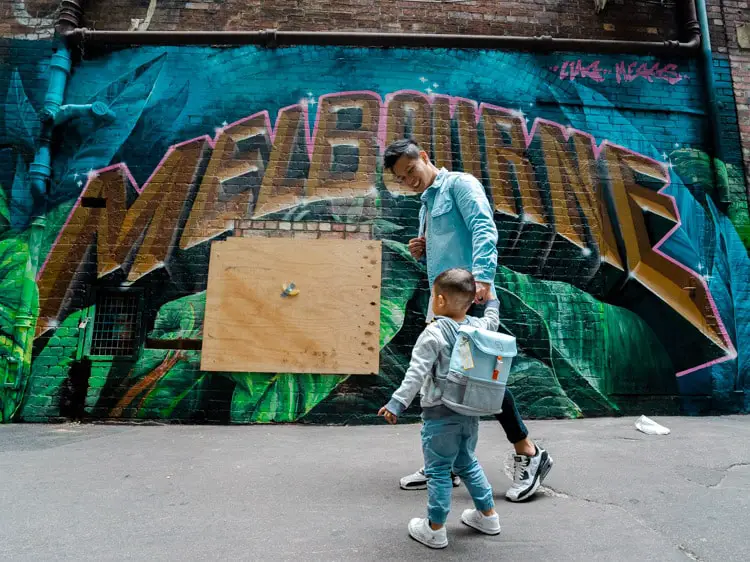 This post was sponsored and created in partnership with JetKids by Stokke. However, all content, experiences and opinions are, always, our own.
---
Got any questions about the JetKids Crew BackPack?
Hit us up in the comments below.
---
Hold up! Don't roll away just yet – you might like these kids' travel hacks: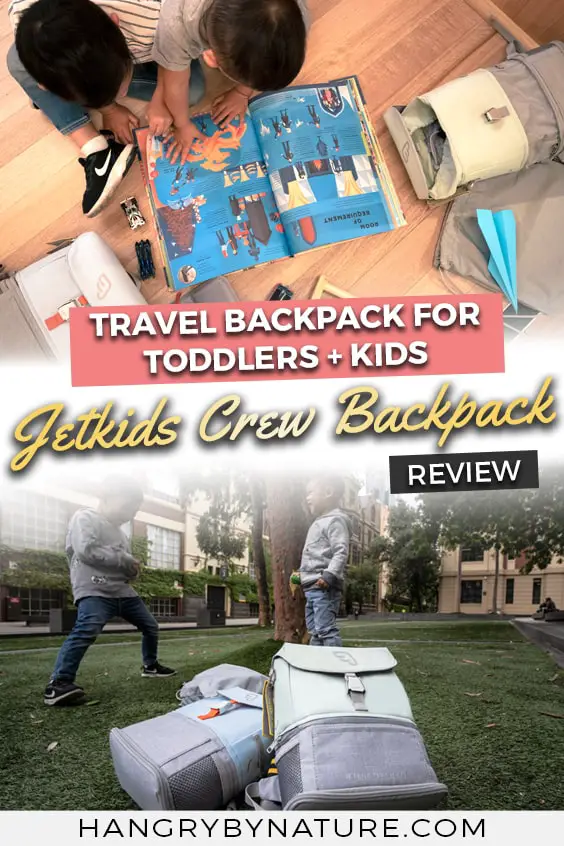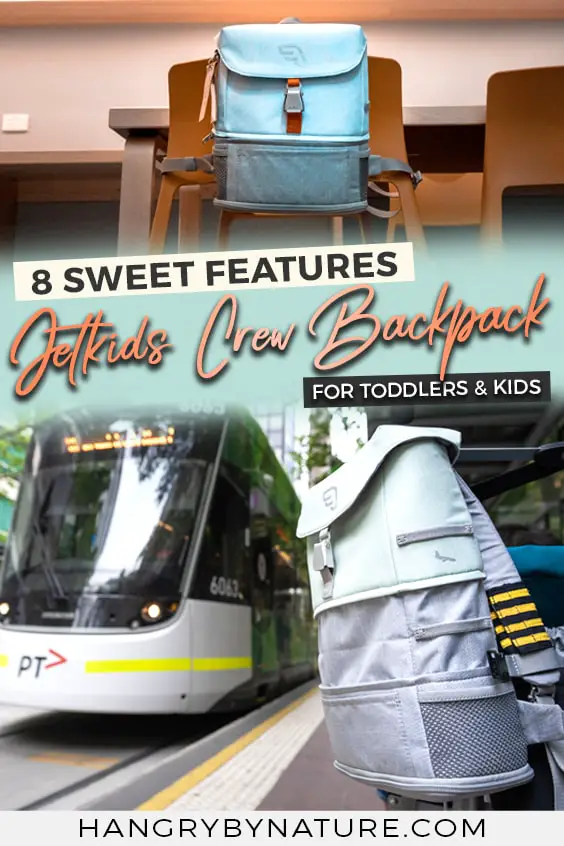 Get the most out of your Family Trip
Take a look at our Travel Resources to find the best deals on flights, accommodation and attractions. Find mistake fares, the cheapest date to fly each month, hotel and apartment savings, plus where to buy the cheapest tickets for attractions.
If you're looking for some sweet accommodation deals, you're in for a delicious treat.
Come say "HEY!" on Instagram or Facey. I like to think I'm a self-proclaimed comedian, all the while providing some lit AF travel tips. You be the judge.