Plan your perfect family weekend in Paris – a city of extraordinary diversity that can satisfy the curiosity of any worldly soul, be it an adult or a child.With its aromatic pastry, hidden treats, artsy corners and thrilling attractions, Paris is a wonderful destination for a fun, engaging and even educational family vacation. Exploring the City of Lights with your little ones will also provide you with an opportunity to see it from a child's point of view which always has a certain magic to it.
After your long weekend in Paris, you and your family will be coming here for the years to come.
Follow the Charming Flow of the Seine
It's difficult to resist to all the city's charms, but if you go overboard with sightseeing, your children will be too tired for other adventures that Paris has to offer.
Instead, you should hop on board and take your children to a sightseeing cruise. Not only will you be able to see some of the city's most popular attractions, but cruising itself will be a magical experience, especially for the youngsters.
An open-top or glass-enclosed boat known as Bateau Mouches will take you on an hour-long trip along the Seine and provide you with a truly authentic and memorable adventure.
Discover Unique Museums
Unfairly overshadowed by the Louvre and the Musée d'Orsay, Paris' smaller museums often pass unnoticed. Yet, they are equally mesmerising and enchanting, even more so when you consider the fact that there won't be hordes of tourists. Of course, these two iconic museums shouldn't be missed, but you might want to leave them for a longer vacation in Paris.
Since you have just a weekend, you shouldn't spend your entire time waiting in lines – you know how children can be when they get bored. Instead, you should stop by child-friendly museums, such as the Musée Marmottan Monet, where your children can get a closer view of impressionist art, and the Musée de la Chasse et de la Nature, a quirky and infinitely engaging museum with amazing interactive animal-related exhibitions.
Your children will be charmed!
Get Inspired at Sainte-Chapelle
Sainte-Chapelle is another less popular yet infinitely enchanting attraction that you and your family should visit. Don't be misled by the seemingly ordinary exterior because true magic waits for you inside. At first, the chapel's gloomy, dark and dingy ambiance will give it a somewhat mystical appeal. You just need to follow a set of narrow stairs until you get to the top. As you walk through the sanctuary entryway, all of you will be mesmerised by the chapel's high stained-glass windows that make it look simply magical. On top of all that, the entrance for children is free of charge.
Don't Say 'No' to a Carousel
After the relaxed sightseeing and educational tours, it's time for some childlike fun – carousels. Since you'll be passing by a lot of them, you won't be able to say no, nor should you.
Your children will have a whale of a time and you'll have an opportunity to relax. Every carousel in Paris is unique and exciting in its own way, so your little ones will love them all. However, don't miss the opportunity to stop by the brass ring carousels, especially those at Champs de Mars park and Luxembourg Gardens.
In addition, at the Luxembourg Gardens, your little ones will also be able to sail in a wooden boat and ride ponies.
Choose Accommodation Wisely
After the end of a day, you should all relax in your comfy rooms and recharge your batteries for the following day of excitement. Since you're travelling with kids, you need to choose where to stay carefully.
Luckily for you, there's plenty of reliable options for accommodation in Paris and you just need to take your pick. If you want to pamper your family, you can stay at one of the city's stylish boutique hotels.
On the other hand, you might find serviced or private apartments more comfortable and spacious, especially if you're a big family. Most importantly, you need to feel like locals and as if you were home.
Enjoy a Sugar Rush
Your visit to Paris won't be complete without some delicious, sweet treats. Not only will your children love it, but you also won't be able to resist. And macarons, colourful bite-size delights, are a true gastronomic experience.
You should visit Macarons Gourmands Yannick Lefort, where delicious flavours, such as vanilla, raspberry, pistachio and caramel, await you.
Another spot that you shouldn't miss is La Mère de Famille, a traditional sweet shop in the ninth arrondissement that will present to you a collection of more than 1,200 types of candy.
Featuring engaging museums, relaxing tours, thrilling child-friendly attractions and sweet delights that no person can resist to, Paris is truly a city like no other that will make your family vacation into a true adventure.
Want more family travel? You've come to the right place.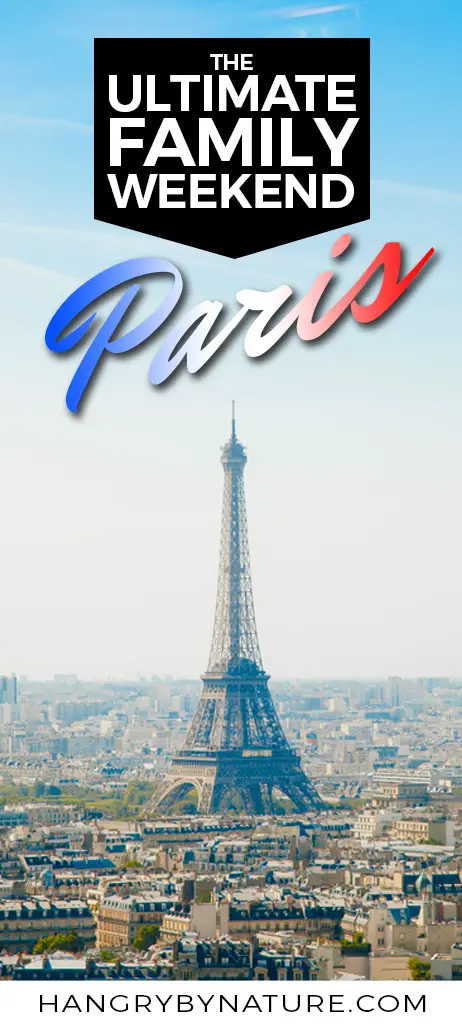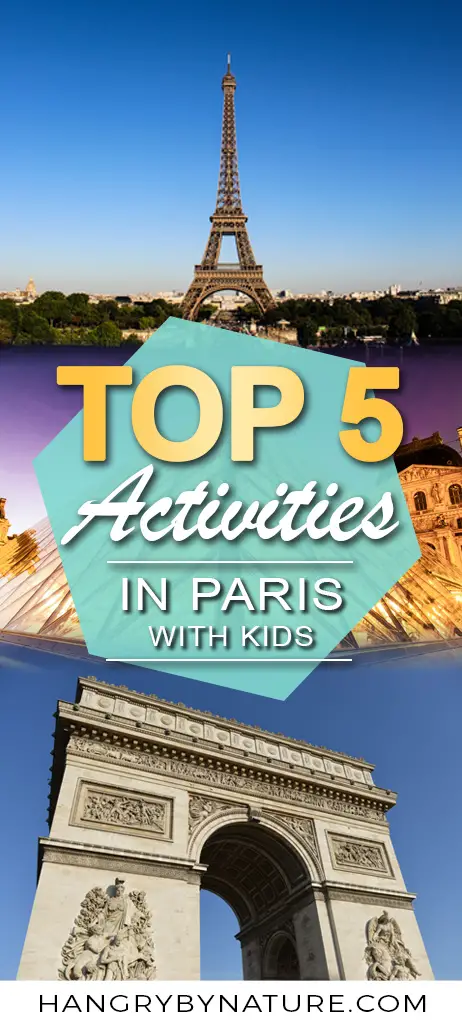 About the Author
Marie Nieves is a lifestyle blogger who loves unusual trips, gadgets and creative ideas. On her travels she likes to read poetry and prose and surf the Internet. Her favourite writer is Tracy Chevalier and she always carries one of her books in her bag. She spends most of her free time at home walking her Labrador Retriever named Max. She is an avid lover of photography who loves to talk about her experiences. You can find Marie on Facebook or follow her on Twitter and Pinterest.